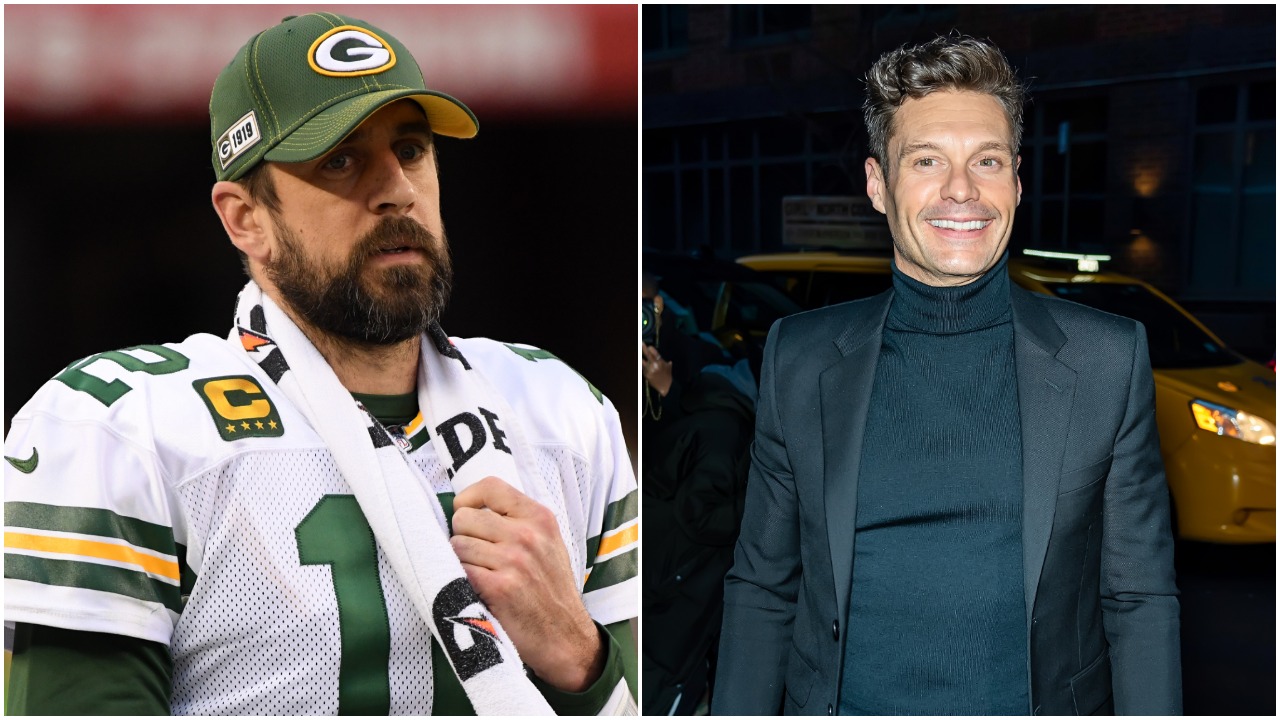 Aaron Rodgers Got Big Leagued by Ryan Seacrest of All People Following a Brutal Packers Playoff Loss
Shortly after Aaron Rodgers and the Packers got rolled by the Falcons in the NFC title game in 2017, he had quite the encounter with Ryan Seacrest.
It's certainly no secret that longtime Green Bay Packers quarterback Aaron Rodgers, like any athlete, doesn't like to lose and that feeling is likely amplified during the NFL playoffs as a loss in the postseason obviously halts any chance of winning a Super Bowl.
So it's probably safe to say that Rodgers wasn't overly thrilled following the 2016 season when the Packers got rolled in the NFC title game by Matt Ryan and the Atlanta Falcons, a loss made that much worse when he had to hear about it from American Idol host Ryan Seacrest in an interesting encounter between the two at a birthday party for Ellen DeGeneres a short time later.
As usual, Aaron Rodgers had a fantastic season for the Packers in 2016
As it usually goes for Aaron Rodgers since he took over as the Green Bay Packers' starting quarterback in 2008, the two-time NFL MVP had a fantastic 2016 season.
Selected to his sixth Pro Bowl, Rodgers led the Packers to a 10-6 record, Green Bay's third consecutive season of 10 wins or more, and their fifth NFC North title in six years. He completed a career-high 401 passes for 4,428 yards with an NFL-best 40 touchdowns against just seven interceptions, also adding 369 yards and four scores on the ground.
The Packers got stomped in the NFC title game by Matt Ryan and the Falcons
With their 10-6 mark, the Green Bay Packers entered the NFL playoffs as the No. 4 seed in the NFC. Aaron Rodgers & Co. rolled over the New York Giants in the wild-card round, 38-13, and then scored a 34-31 victory on the road against the top-seeded Dallas Cowboys, which set up an NFC Championship Game showdown with the second-seeded Atlanta Falcons.
While Rodgers had a solid day for the Packers, throwing for 287 yards and three touchdowns, it wasn't nearly enough. Matt Ryan, who beat out Aaron Rodgers and a number of other contenders to win NFL MVP that year, completed 27 of 38 passes for 392 yards and four touchdowns with no interceptions that day to lead the Falcons to a 44-21 blowout victory.
Aaron Rodgers encountered Ryan Seacrest at a party shortly after the loss and the 'American Idol' host had no clue who he was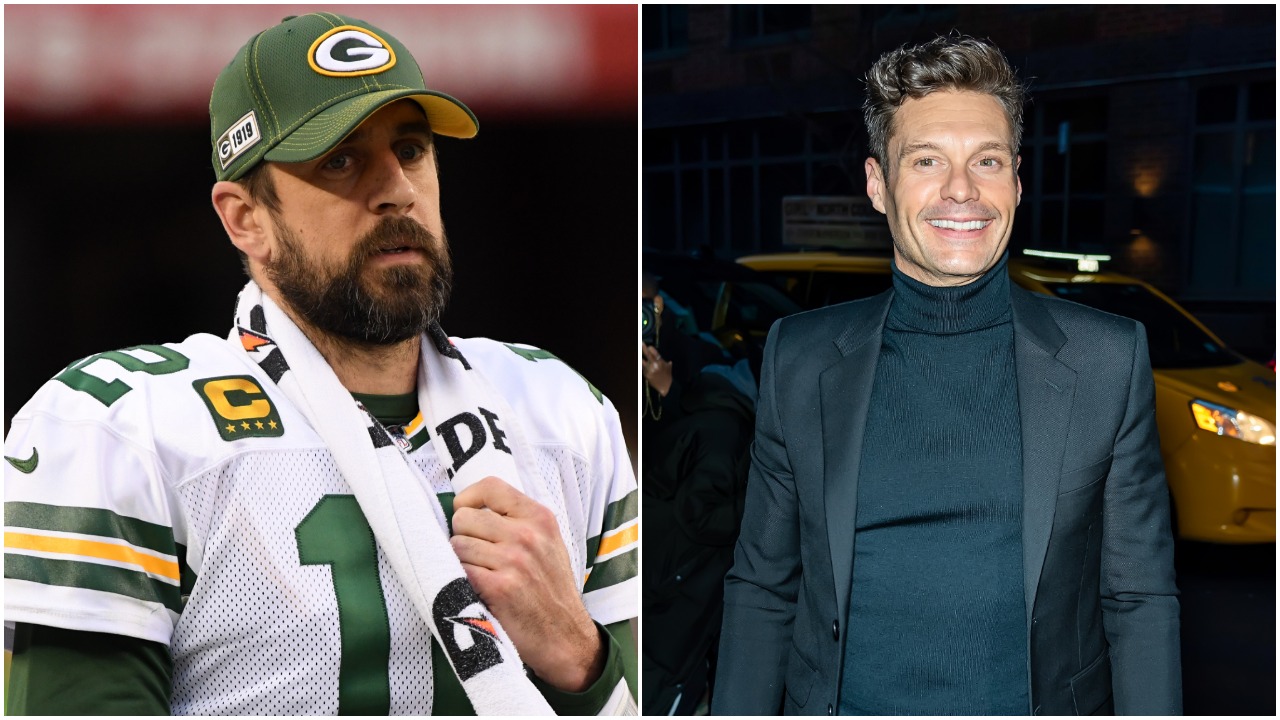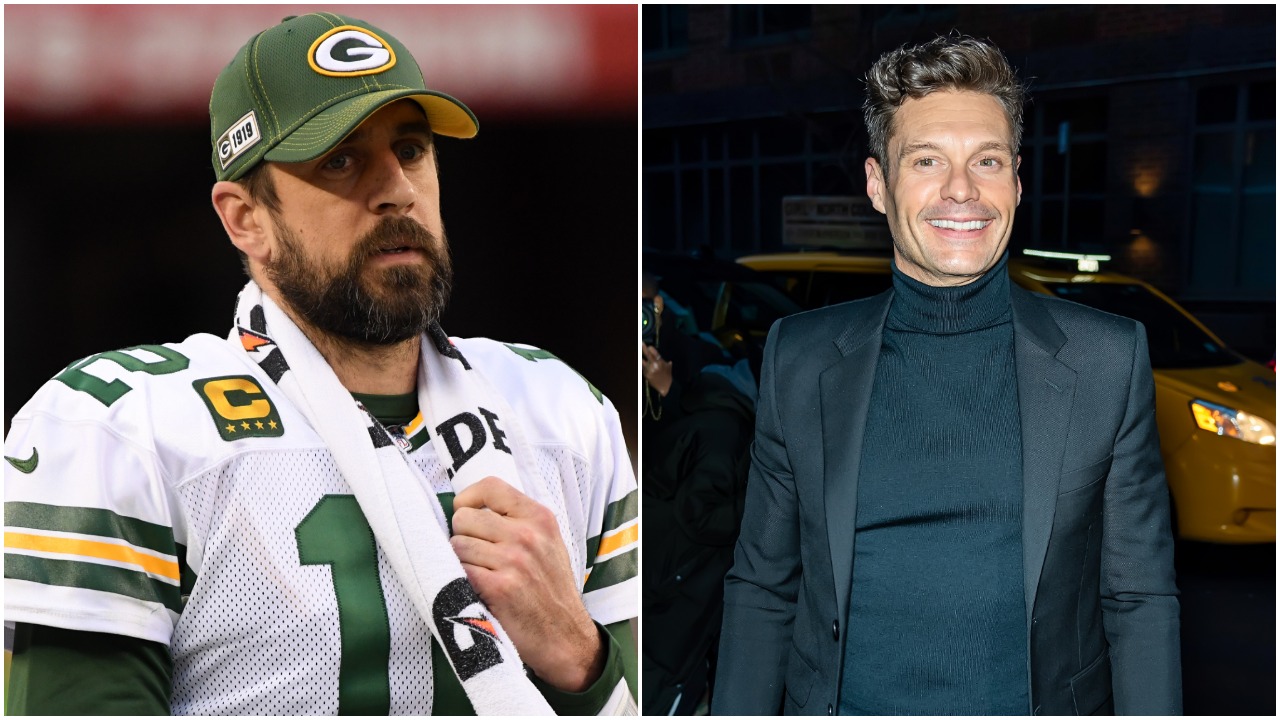 Some time in between the NFC Championship Game and the Super Bowl, Aaron Rodgers attended a birthday party for Ellen DeGeneres with his then-girlfriend, actress Olivia Munn.
At some point during the festivities, Rodgers was at the bar getting a drink when longtime American Idol host (one of his many jobs) Ryan Seacrest walked up to get a drink himself. Having no idea who Rodgers was, Seacrest struck up a conversation and asked the former Super Bowl champ why he was at the party and what he did for a living.
Rodgers told him that he played football and Seacrest, an Atlanta native who openly admits that his knowledge of sports isn't the greatest but at least knew that his hometown Falcons were going to the Super Bowl, began raving about how the Packers had gotten "crushed" and how excited he was about Atlanta's upcoming matchup with Tom Brady and the New England Patriots. Here's how Ryan Seacrest described how the conversation went from there (h/t Milwaukee Journal Sentinel).
"What position do you play?

"Quarterback. 

"Who do you play for? 

"Green Bay Packers. 

"Are you Aaron Rodgers? Let me buy you a beer."

Ryan Seacrest on his encounter with Aaron Rodgers
How hilarious is that?
While that might have stung just a tad in the moment, Aaron Rodgers likely had himself a nice laugh watching Ryan Seacrest's Falcons blow a 28-3 lead in the Super Bowl.
Stats courtesy of Pro Football Reference