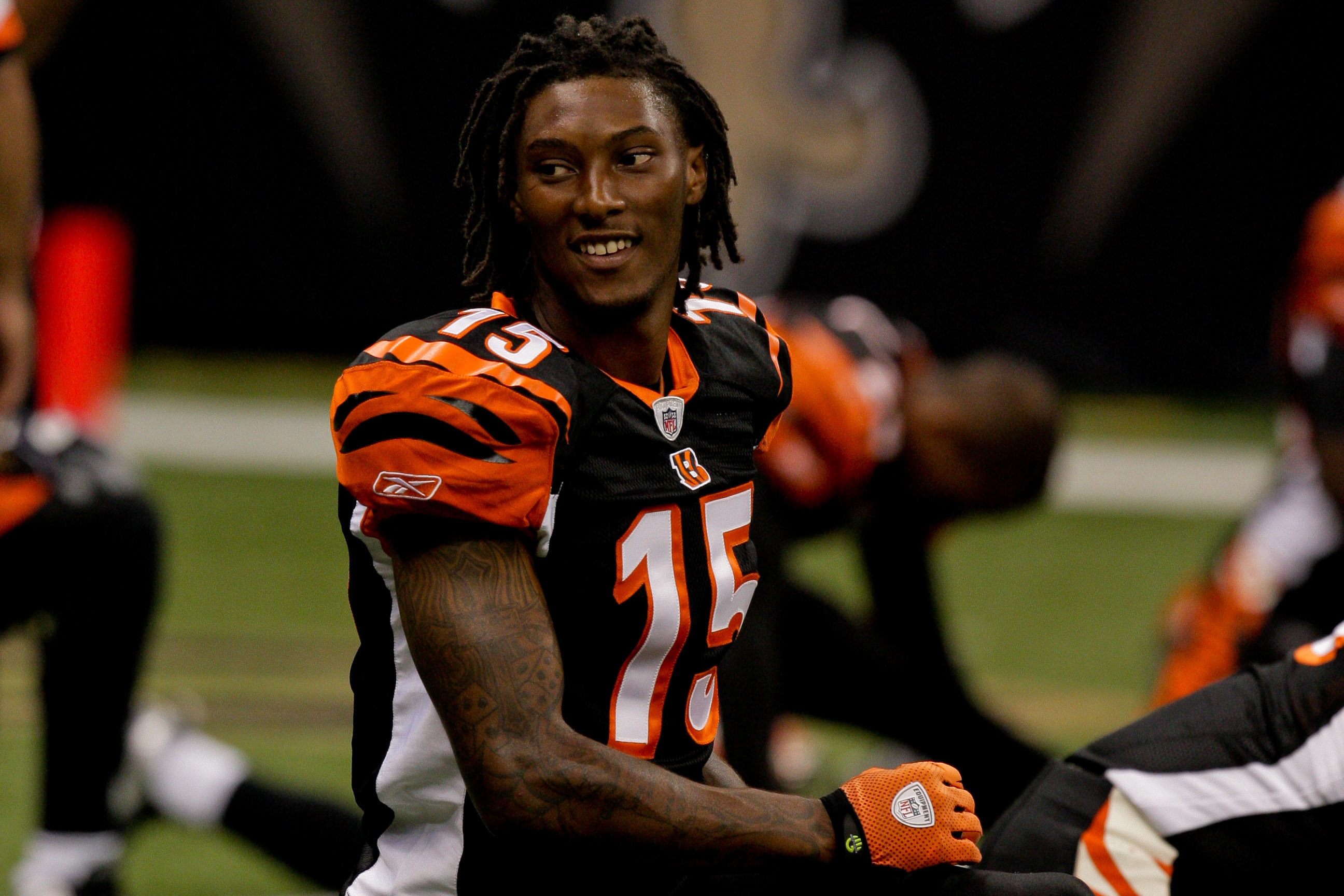 Adam 'Pacman' Jones Knows His Late Friend, Former Bengals WR Chris Henry, Is Smiling From Above
Former Cincinnati Bengals star Adam 'Pacman' Jones has adopted the sons of his late teammate and friend, Chris Henry.
Former Cincinnati Bengals defensive back Adam 'Pacman' Jones was known as a playmaker during his 12 years in the NFL. The biggest play of his career, however, recently came off the field.
When Jones' best friend and former teammate Chris Henry tragically died in 2009, he left behind three children. In early 2021, Jones adopted Henry's two sons. Chris Henry Jr., a freshman in high school, is well on his way to following his father's football steps on the football field. He's already receiving big-time college offers, and Pacman is right there with him on those college visits.
Adam 'Pacman' Jones continues to look out for his late friend Chris Henry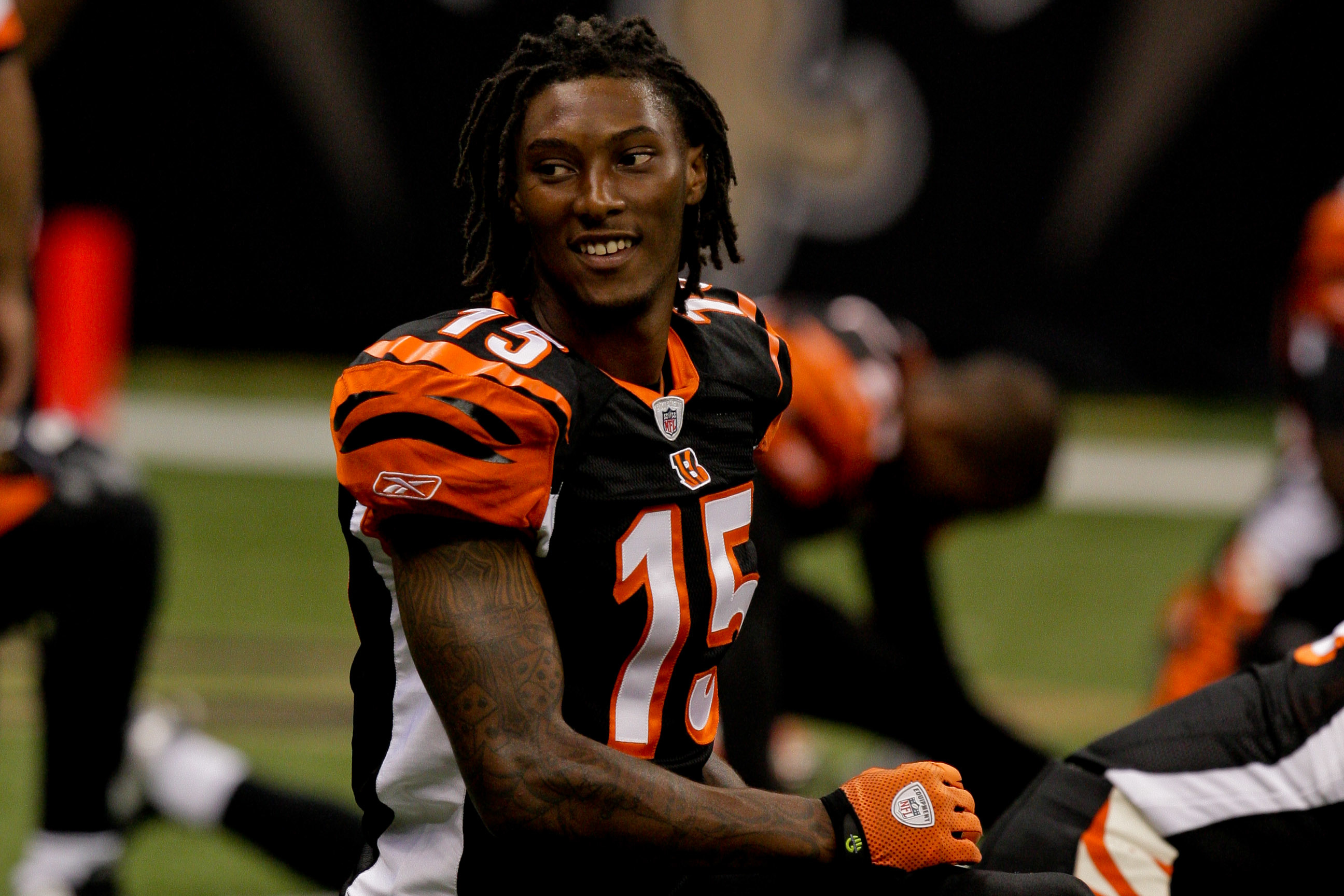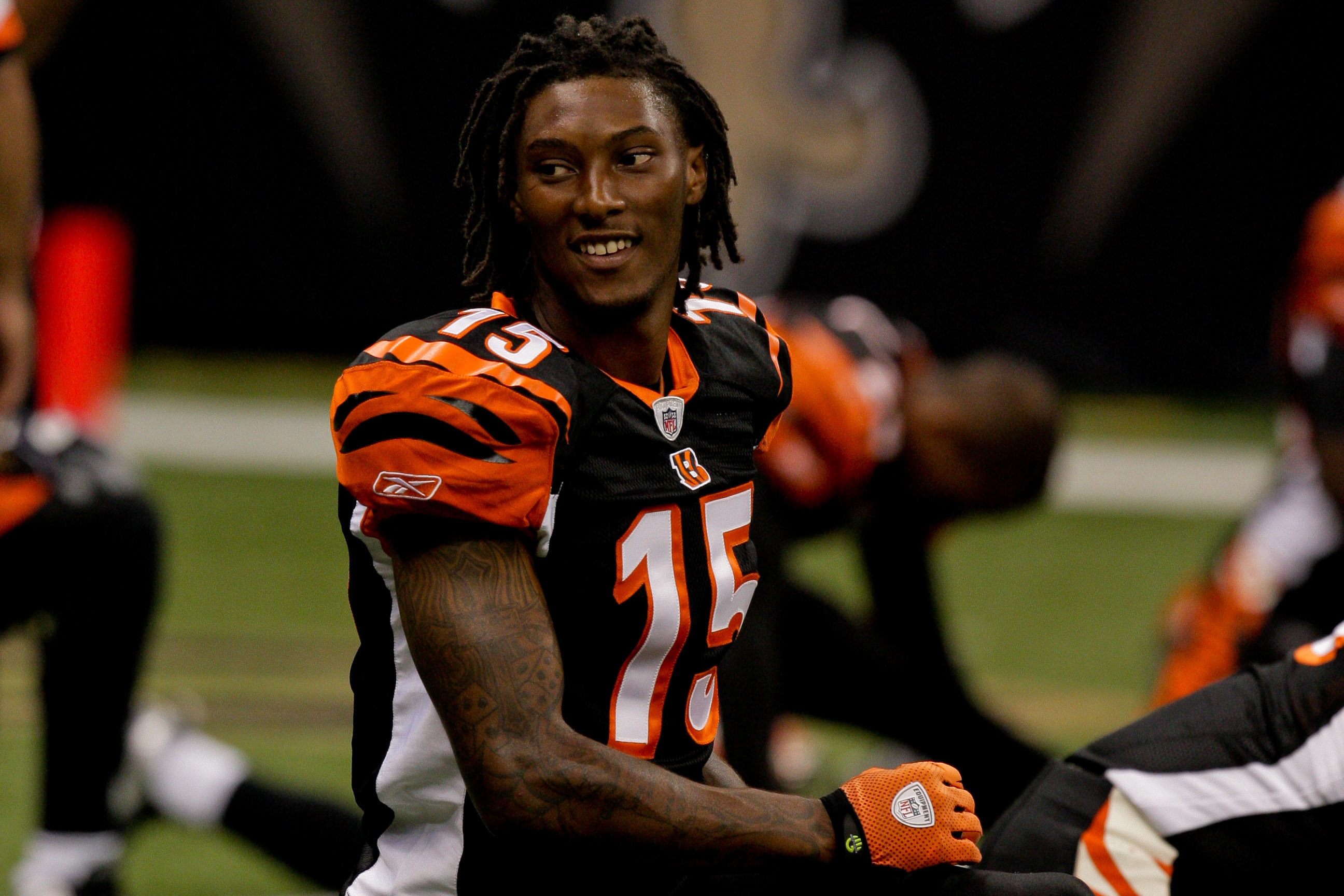 On Dec. 16, 2009, Henry fell out of the back of a pickup truck driven by his fiancee Loleini Tonga. Henry sustained injuries to the back of his head that resulted in his death. Tonga told ESPN she wasn't driving fast and acknowledged the two had been having a dispute. She said Henry jumped out of the back of the truck.
"He jumped," she said. "He jumped from the back of the car.
"I have no idea what was going through his mind. But as far as him wanting to end his life, no, he had too much going on. I know he wouldn't want to be gone away from his kids. He loves his kids. And everything was going really good."
Henry and Jones were college teammates at West Virginia and became close. Both played in the NFL for the Bengals, and their relationship continued until Henry's death. During a September appearance on Shannon Sharpe's Club Shay Shay podcast, Jones revealed he adopted Henry's two sons.
"Everybody knows me and Chris was best friends in college," Jones told Sharpe. "I'm still close with the whole entire family. Still close to Loleini, which is the boys' mom."
Jones said the adoption had been in the works for "three or four years."
Jones said he knows Henry is smiling with all that's going on
Henry Jr. just received an offer from the University of Miami. It's one of seven offers he's received so far and he's 14 years old. Taking Henry Jr. on that college visit last week was Jones.
"They're freaks when it comes to sports," Jones said to Sharpe about Henry Jr. and his younger brother DeMarcus, who is in the eighth grade.
Henry Jr. is 6-foot-4, 175 pounds, and has other offers from Ohio State, UConn, West Virginia, and Marshall, among others, per Cincinnati.com. Under Jones' guidance, the Henry boys transferred schools in the spring and are adapting well.
"It's been great," Henry Jr. said of the move, per Cincinnati.com. "They treat me like family. They helped me transition."
Jones teared up when talking about the boys and the role he's playing with them.
"For me, it's heartwarming because I know my man is sitting up there and smiling like, man, I really appreciate you," Jones said to Sharpe. "I don't get teared up about so much stuff, but that was my man."