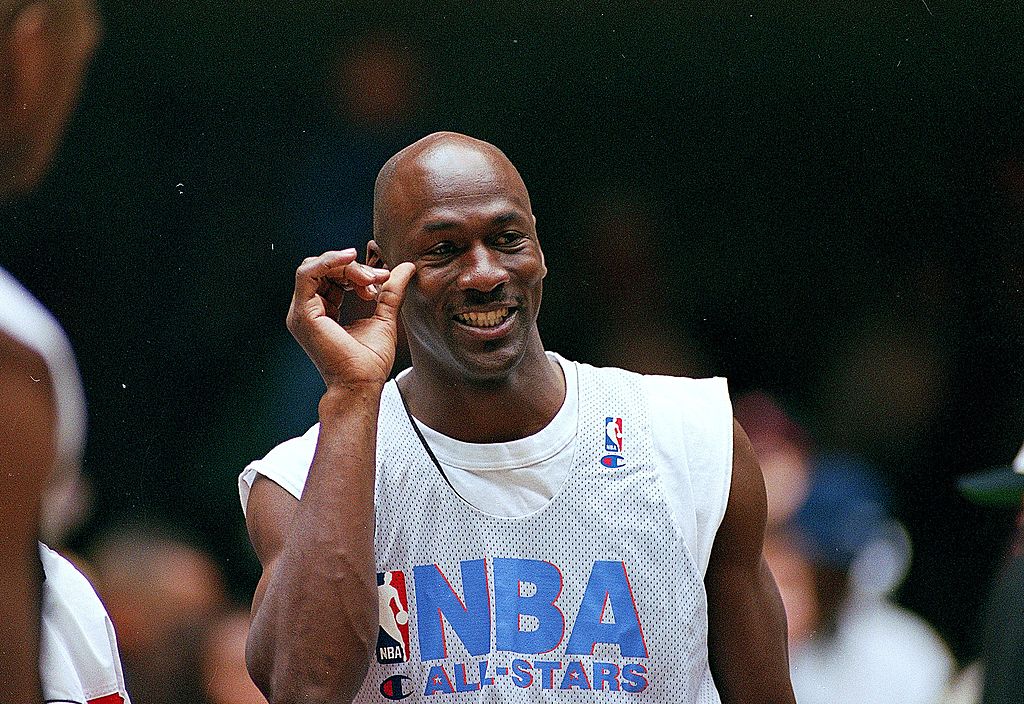 Adidas Didn't Sign Michael Jordan Because They Thought He Was Too Short
Adidas had their chance to ink Jordan to an endorsement deal before his NBA career began, but passed due to a ridiculous reason.
Before Hall of Famer Michael Jordan made his digs in the NBA, he was a promising collegiate prospect after three years at North Carolina. That put him in line to earn a lucrative endorsement deal before he got into the NBA. Jordan had an opportunity to sign with any brand but chose to ink a multi-year contract with Nike, where the rest is history. However, Jordan's heart laid with the chance to work with Adidas, who passed on him down for one ridiculous reason.
Michael Jordan wanted to sign with Adidas
Before the 1984 NBA draft, Jordan was widely perceived as being a lock for one of the top selections in the draft order.
That put him in line to receive a significant offer from one of the prominent apparel companies, such as Converse, Adidas, and Nike. Each had their shot at courting Jordan, but it was quite clear that the North Carolina product wanted to ink a deal with Adidas.
He had a strong affinity for the company that he believed was the premiere brand and was dead set on working out an endorsement contract. Things didn't work out in the manner that Jordan wanted, and it was all due to one strong stance that Adidas had concerning him.
Adidas thought Michael Jordan was too short
The pieces were in place for Jordan to work out an endorsement deal with the company that he wanted to join. However, things didn't pan out in the manner that he hoped.
Jordan and his agent David Falk spoke with Adidas about a potential pairing, but there wasn't significant interest in adding him to the mix. According to the Wall Street Journal, company executives in Germany believed that customers believed he was too short and wanted to sponsor centers.
A University of North Carolina basketball star named Michael Jordan wanted a sponsorship deal with Adidas when he went professional, say people familiar with the matter.

Adidas distributors wanted to sign Mr. Jordan, says someone who was an Adidas distributor then. But executives in Germany decided shoppers would favor taller players and wanted to sponsor centers, the person says, adding: "We kept saying, 'no—no one can relate to those guys. Who can associate with a seven-foot-tall guy?' "
Adidas had Los Angeles Lakers star center Kareem Abdul-Jabbar under contract as their primary client in the NBA. They were also unwilling to provide him his own shoe line at that moment entering the league.
Although it was a crushing blow for Jordan, it did open the door to what turned out to be one of the best decisions of his life that earned him north of $1 billion.
Nike Takes advantage of the situation
With Adidas dropping the ball in negotiations, it allowed Nike to step in to make one of the biggest decisions in company history.
There was hesitation from Jordan, but he took the meeting with the company after some push from his mother. It worked out tremendously in his favor as he signed a multi-year deal worth $250,000 that included a shoe deal to have his own line.
That opened the door for Jordan to have his personal brand that has since taken off tremendous since 1984. The company has become arguably the most recognizable sports apparel business globally, which is worth nearly $30 billion.
Meanwhile, Jordan has continued to rake in a boatload of endorsement cash over the years. That saw him earn $130 million from Nike in 2019, which is more than four times than what LeBron James received over that span. The entire process may not have unfolded in the manner he initially hoped, but more than worked out tremendously in his favor.