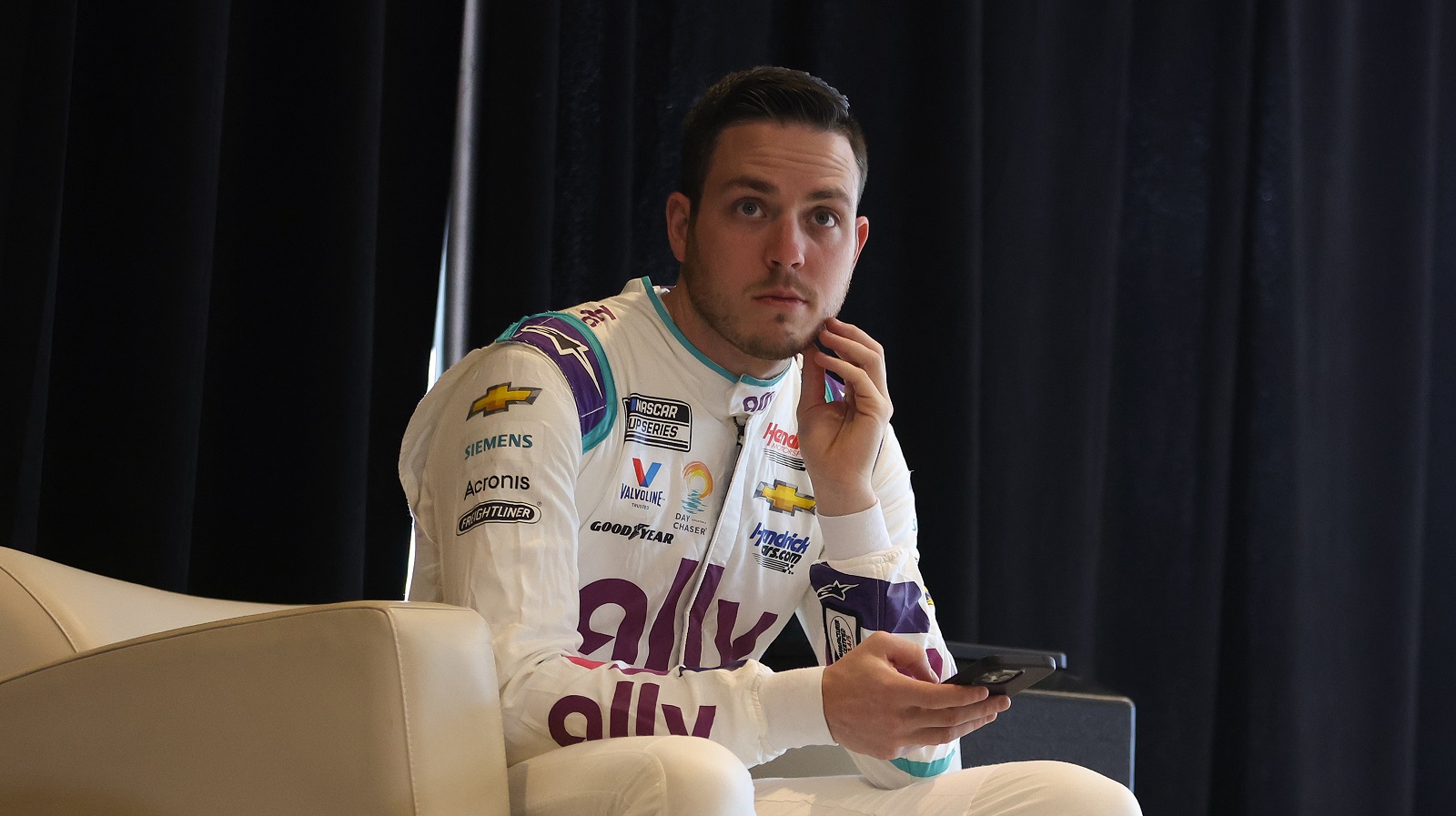 Alex Bowman Could Win a 2-Car Race and Someone Would Say He Finished Next-to-Last
NASCAR driver Alex Bowman on winning: 'I think I've come to the realization that I can probably win a championship and still not get any credit for it.'
The dust-up involving Kyle Busch and Alex Bowman ended nearly as quickly as it started. A phone call between the two confirmed what most already suspected: Busch's rant, replete with five F-bombs, after Sunday's race in Las Vegas was entirely about how the NASCAR Cup Series race played out and not truly indicative of hostility toward Bowman.
On the other hand, that expression about there being fire where there's smoke comes to mind. Alex Bowman has a knack for ticking guys off, especially the ones driving for Joe Gibbs Racing, without even trying.
And without being to blame.
Alex Bowman has called 'no harm, no foul' over Kyle Busch's outburst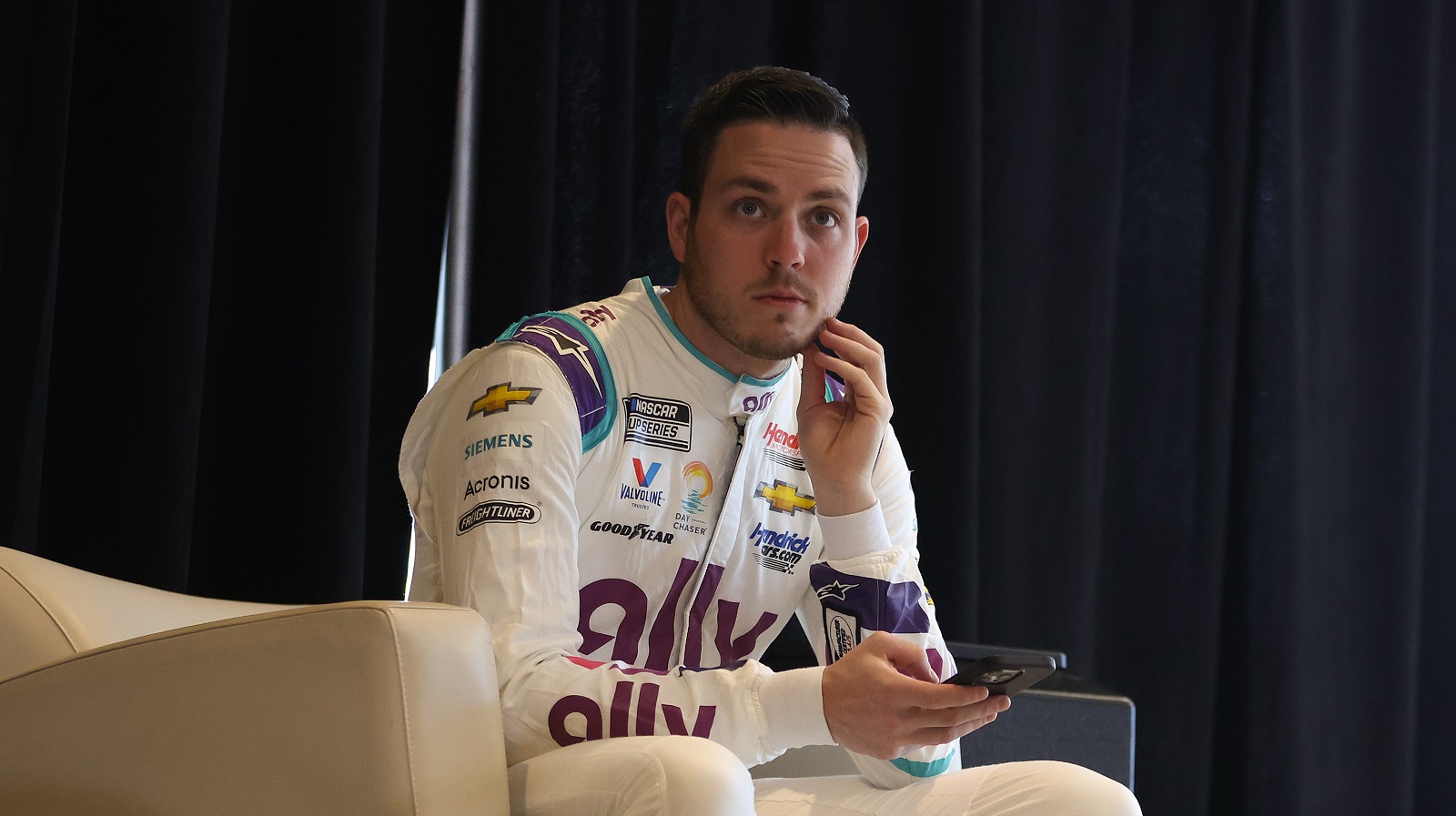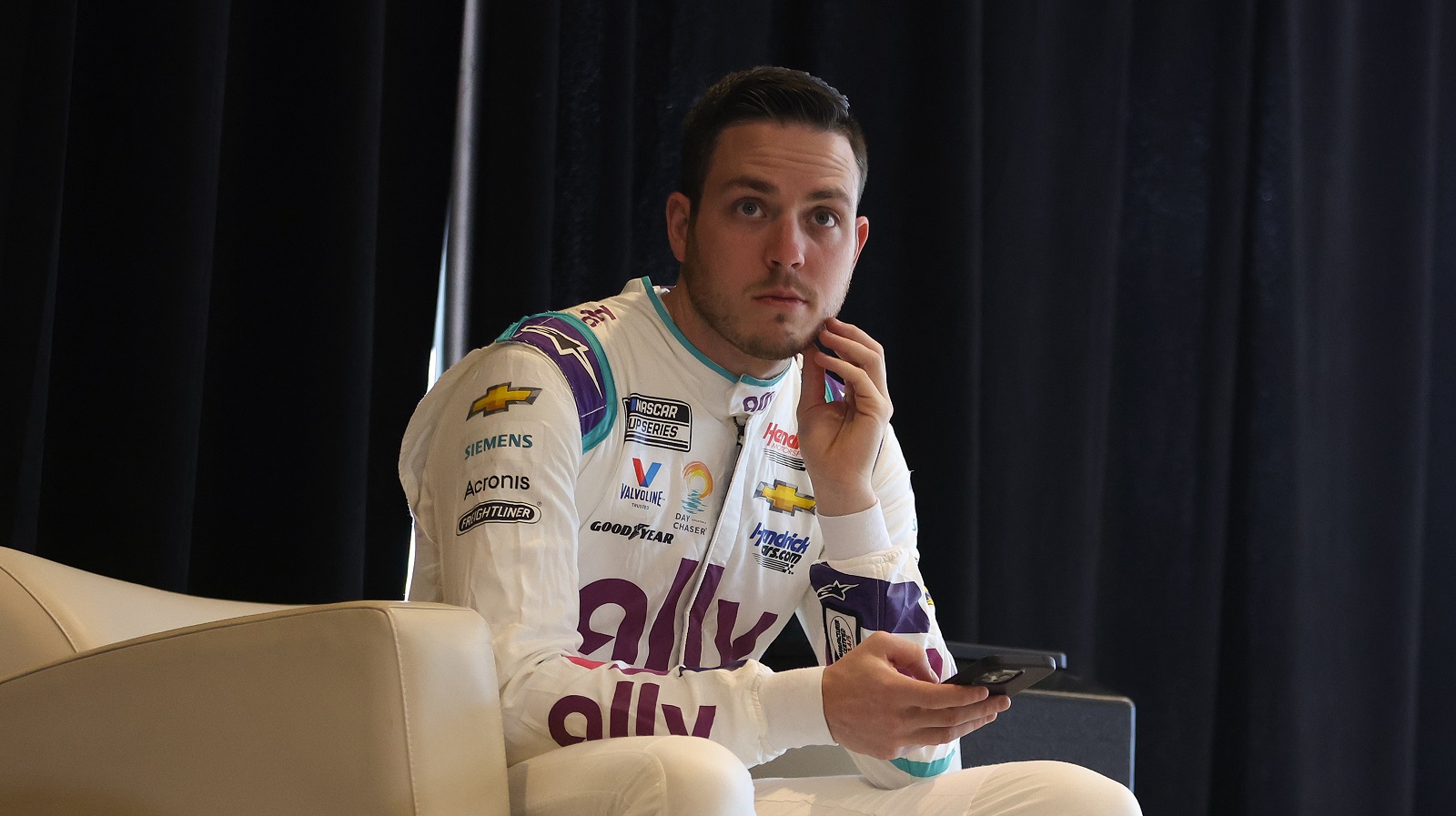 Alex Bowman says he spoke by phone with Kyle Busch on Monday, and everything between the two is fine despite Busch's rant after the eighth-year NASCAR Cup Series driver scored an overtime victory one day earlier in Las Vegas.
Busch was in front when the leaders pitted under a caution with six laps left. He took four new tires for his Toyota while the Hendrick Motorsports cars of Bowman, Kyle Larson, and Chase Elliott took two. Consequently, the HMS cars came out of the pits holding down the first three places. Bowman and Larson grabbed the front row and didn't let anyone by in the green-while-checkered finish that ended with Bowman's victory.
Busch vented into his team radio.
"The same f****** guy who backs into every f****** win that he ever f****** gets backs into another f****** win," he ranted. "Bulls***! F***!"
"Everything's good, everything's fine," Bowman told NASCAR.com. "He was just mad to lose the race. I totally understand that. I didn't do anything to him besides take the race away. I don't think there's an issue between him and I."
Bowman did get something other than an insult and a phone call out of the deal. His marketing team designed a Las Vegas-themed "All luck, no skill" T-shirt, with 18% of the proceeds going to animal shelters.
Alex Bowman gets so little respect, and he knows it
Kyle Busch's words were spoken in the heat of the moment, but the specificity of the comments suggests that he was already somewhere between frustrated and annoyed with Alex Bowman's history of success. Otherwise, Busch wouldn't have referred to "every time."
"I think I've come to the realization that I can probably win a championship and still not get any credit for it. So, it is what it is. And I think, while we have had some races go our way and it's all over with and a lot of other guys could have taken two tires as well."

Alex Bowman
Bowman has won five points races since the start of last season, second in the NASCAR Cup Series to teammate Kyle Larson. His career total is seven victories and climbing, though he has demonstrated a penchant for winning on days when he hasn't led many laps. Last season alone, he won by taking the lead in the final 10 laps at Richmond, Pocono, and Martinsville.
Pocono, of course, was the day that Larson was one lap from his fourth straight victory when a tire went down. And Martinsville was the playoff race in which he made contact with Denny Hamlin, Busch's Joe Gibbs Racing teammate.
The latest bit of disrespect comes from Las Vegas
Alex Bowman just won the NASCAR Cup Series race in Las Vegas, so one might think the oddsmakers would be at least mildly impressed. And one would be wrong.
The William Hill Sportsbook sets the odds of Bowman winning Sunday in Phoenix at 17-to-1. Among those in front of Bowman are the recently bitter Kyle Busch (15-to-2), and Hendrick Motorsports teammates Kyle Larson (9-to-2), Chase Elliott (7-to-1), and William Byron (15-to-1).
"I have quite possibly the most talented race car driver of our generation as a teammate," Bowman told NBC Sports last year, referring to Larson. "I have the most popular race car driver of our generation as a teammate (Elliott). And I have 'Boy Wonder' in William Byron as a teammate." 
Do you know what else he has? He has momentum coming off the win in Las Vegas. Watch out in Phoenix.
How to get help: In the U.S., contact the National Council on Problem Gambling helpline at 1-800-522-4700.