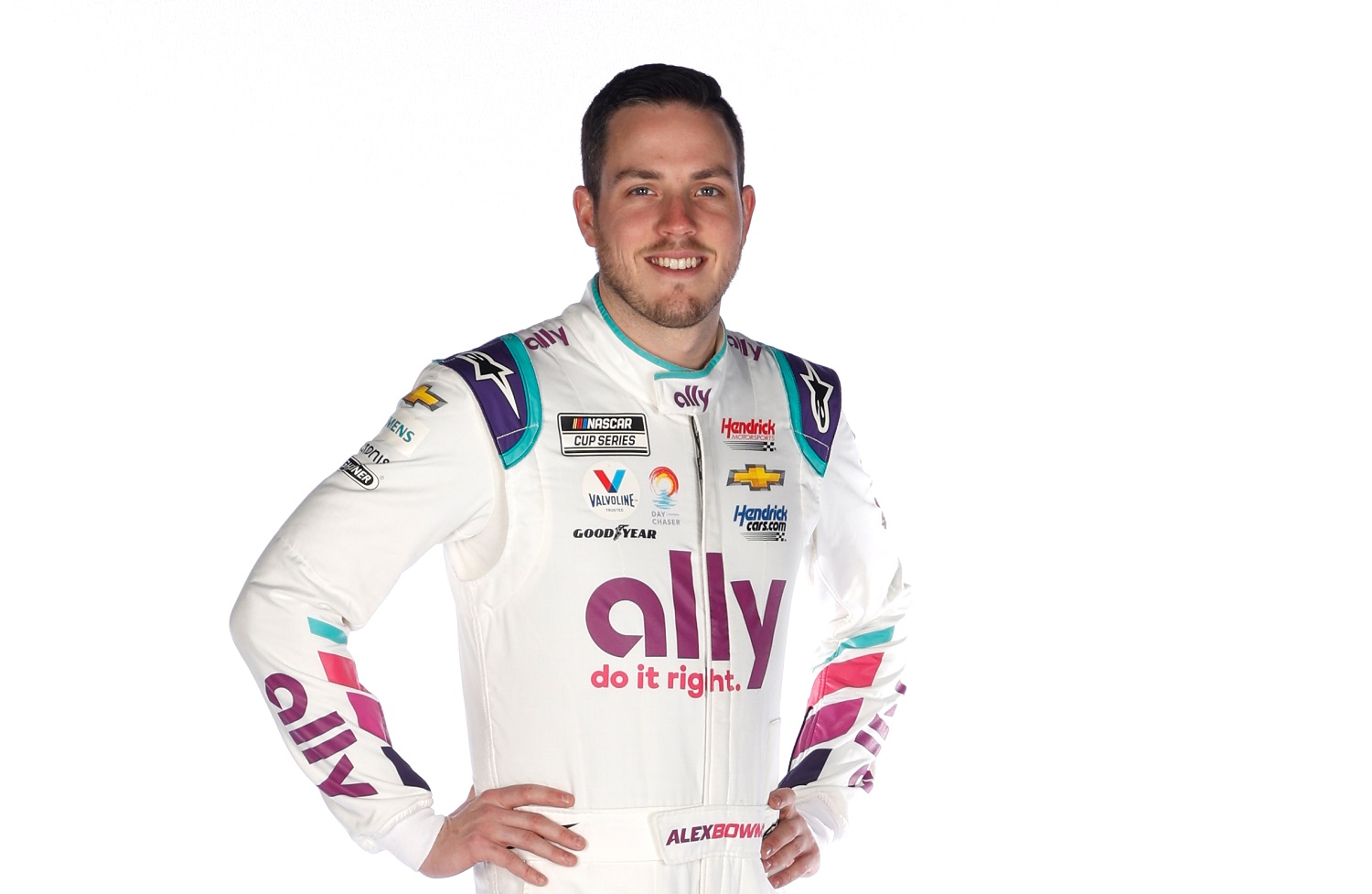 Alex Bowman's Day Chaser Deal Opens Limitless Possibilities for Hendrick Motorsports and the New Sponsor
Alex Bowman's No. 48 Hendrick Motorsports Chevy has picked up an associate sponsorship from Dry Chaser, a canned cocktail that puts the team back in the business of hawking alcohol.
Hendrick Motorsports took a little-noticed loss after the 2020 NASCAR season and has turned it into a small victory for Alex Bowman now and perhaps a bigger one down the road for the organization.
Rick Hendrick can bankroll his four Cup Series cars for a season from the petty cash drawer of his automotive empire. However, that's not how to do it in a sport in which running a single car could cost $40 million per season.
An announcement this week signals that HMS is ready to plunge into a sponsorship segment that had been largely missing for a long time.
Day Chaser will sponsor Alex Bowman's No. 48 Hendrick Motorsports Chevy
Hendrick Motorsports and Day Chaser announced a deal on Tuesday to introduce the canned cocktail brand as an associate sponsor of Alex Bowman's No. 48 Chery in a multi-year arrangement.
Though Ally Financial holds primary sponsorship all season long for the ride that Bowman took over when Jimmie Johnson retired after the 2020 NASCAR Cup Series, there is plenty of room for Day Chaser to market its product. The HMS announcement revealed that the deal is for three years, with Day Chaser getting real estate on the fire suits of Bowman and his crew as well as the No. 48 hauler and additional race weekend equipment.
Day Chaser can also use all four HMS car numbers in advertising. That's no small consideration. Chase Elliott and Kyle Larson have won the past two series championships, and William Byron will be a popular choice as a breakout driver in 2022 after 12 top-fives last season.
"We couldn't be more excited to team up with Alex and the No. 48 team and look forward to a successful first season in 2022," said David Mandler of Northeast Drinks Group, parent company of Day Chaser. "We expect to see Day Chaser in victory lane a lot this year."
A seemingly small deal is significant for Hendrick Motorsports
Led by season champion Kyle Larson, Hendrick Motorsports drivers won 17 of 36 NASCAR Cup Series points events plus the All-Star Race last season. That kind of success creates leverage with sponsors craving visibility in three-hour national telecasts on Sunday afternoons from February to November.
The potential benefit for HMS goes beyond just new partner Day Chaser. The sponsorship deal signals that the team is in the business of hawking alcohol, a lucrative advertising segment. The Day Chaser announcement sent observers scurrying to figure out the last time HMS partnered with a beer or spirits company. Bob Pockrass of Fox Sports pinned it down to a 1999 Budweiser deal, discounting a brief Chase Elliott sponsorship in 2019 for a brand that the Hooters restaurant chain was selling.
That probably had something to do with Hendrick's long-standing arrangement with Mountain Dew, a Pepsi brand that sponsored Chase Elliott from 2016-20 and Dale Earnhardt Jr. before that. Pepsi may have had veto rights, a common contract clause, on any beverage deals before parting ways with HMS before last season.
For now, the three-year Day Chaser contract likely brings in money comparable to what other top teams might get for bigger names than Alex Bowman. Down the road, it opens the door for other alcohol deals, and the big attraction will be Kyle Larson.
Rick Hendrick used HendrickCars.com to bankroll most of Larson's 2021 season because advertisers were reluctant to align with a driver who'd been suspended for most of the previous season. HendrickCars.com will continue its primary sponsorship, but the owner can shift some of that to a beer or spirits brands for significant money if Larson comes close to matching his 10-win season.
Alex Bowman is a good bet to visit victory lane in 2022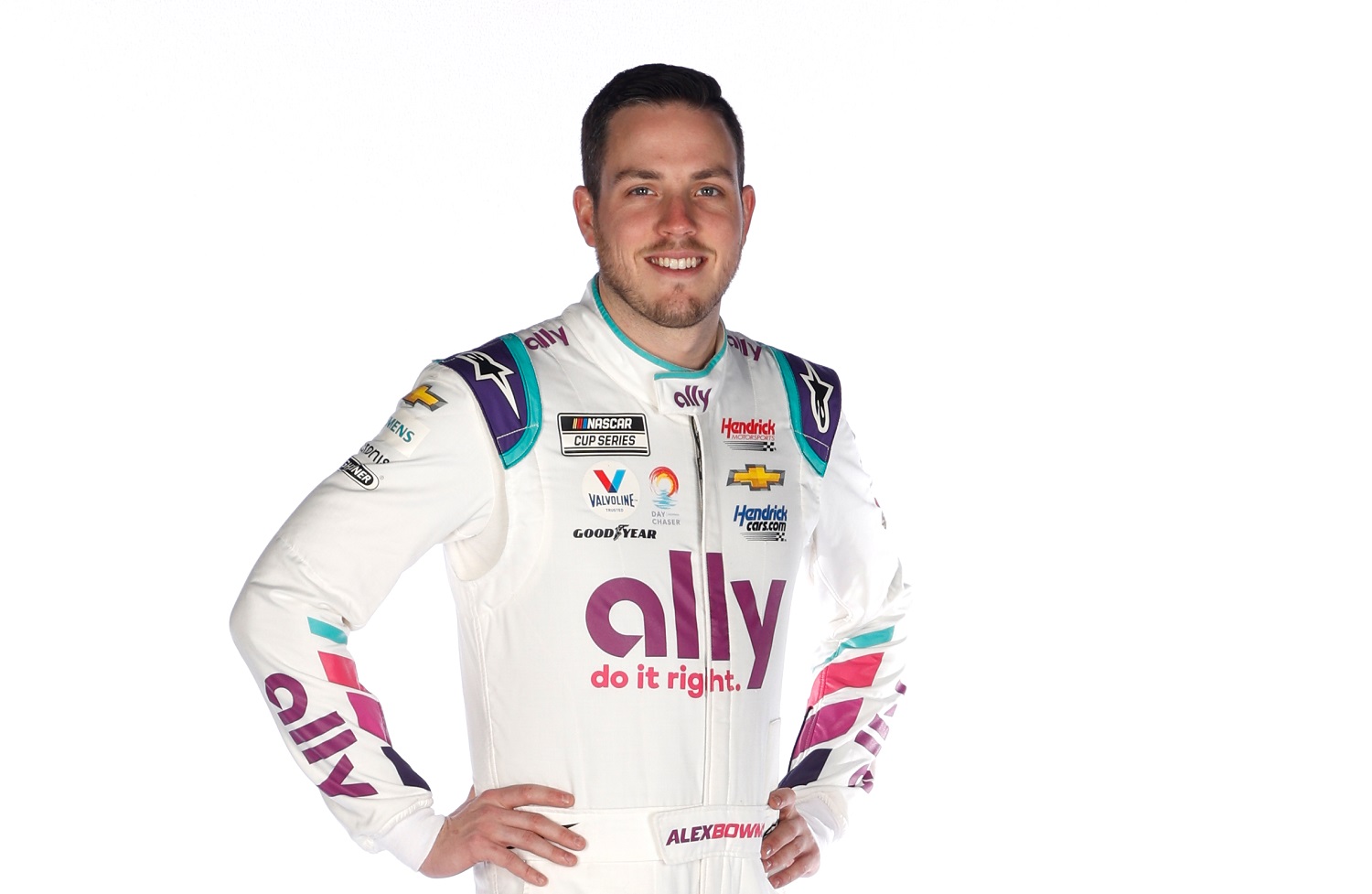 Alex Bowman is entering his fifth full-time season with Hendrick Motorsports, and he has twice replaced huge NASCAR Cup Series names. In 2016, HMS called upon Bowman as the primary driver in the No. 88 Chevy while Dale Earnhardt Jr. struggled to recover from concussions.
The Arizona native took over that iconic car in 2018 following Earnhardt's retirement and then moved into the No. 48 Chevy of seven-time Cup Series champ Jimmie Johnson beginning last season at Daytona, fully funded by Ally Financial.
Bowman, 28, is coming off a big 2021 season. He won three regular-season races plus the Martinsville playoff race after being eliminated from title contention. He also set career highs with 16 top-10 finishes and eight in the top five.
Visibility like that is why sponsors like Day Chaser are eager to hop on board.
Like Sportscasting on Facebook. Follow us on Twitter @sportscasting19.