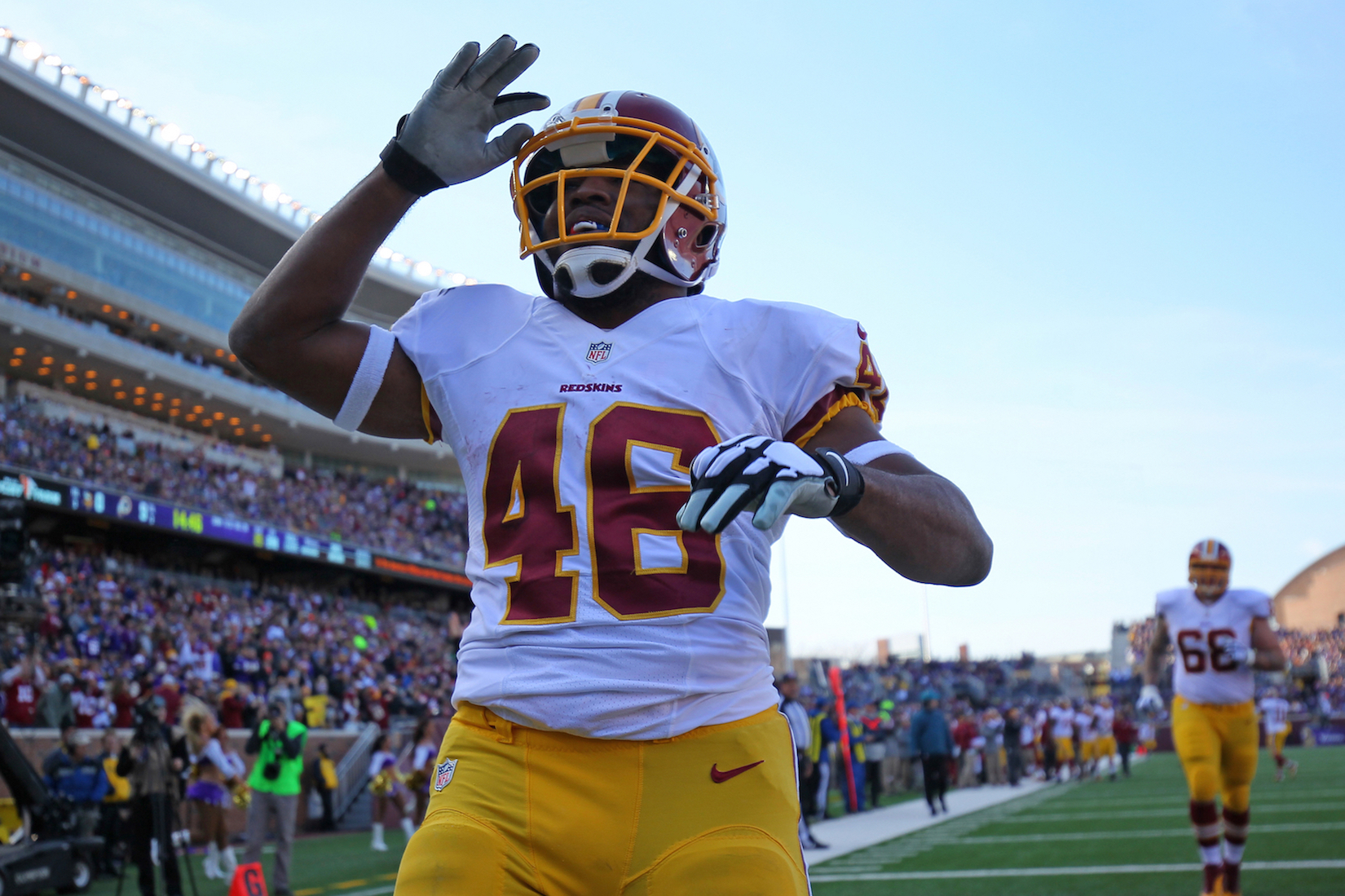 Alfred Morris Made Almost $8 Million Playing Football but Refuses to Move On From a 1991 Mazda That He Bought for $2
During his time in the NFL, Alfred Morris earned almost $8 million. Despite that financial reality, he can't move on from his $2 college car.
While running backs may be less important in the modern NFL than they used to be, no offensive coordinator will say no to having a quality ball-carrier on their roster. During his time with the Washington football team, Alfred Morris seemed to be that and more. Although he never turned into a generational talent, the running back still spent eight seasons in the pros and earned almost $8 million.
$8 million might not seem like a massive sum by NFL standards, but it's still more than enough to live comfortably. Despite that financial reality, though, Alfred Morris refused to make one chance. Rather than upgrading his ride, he kept driving his 1991 Bently that he originally purchased for $2.
Alfred Morris made almost $8 million in the NFL
Related: The Washington Redskins' New Name Won't Fool Anyone
While every NFL player hopes to have a long and prosperous football career, no everyone is able to spend decades in the league. Alfred Morris, for example, started out brightly but only played eight seasons of professional ball.
After spending four years at Florida Atlantic University, Morris entered the 2012 NFL draft. He landed with the Washington Redskins as a sixth-round and, against all odds, won the starting job out of training camp. The running back seized the opportunity with both hands, piling up 1,613 yards and 13 rushing touchdowns.
That campaign, however, would prove to be the highwater mark of Morris' career. He spent three more seasons in Washington; while his numbers remained solid, they decreased with each passing year. He hit free agency in 2016 and joined the Dallas Cowboys, but found himself sitting behind an upstart rookie named Ezekiel Elliot. After one season with the 49ers and a single game with the Arizona Cardinals, the running back was left without a job.
While Morris never developed into an NFL star, he still earned a nice chunk of change playing football. According to Spotrac's financial data, the running back made $7.73 million during his time on the gridiron; that's not a bad total for eight seasons of work.
Driving an old Mazda that he bought for $2
If you've ever spent some time scrolling through social media, you probably know that pro athletes love the finer things in life. Alfred Morris, however, preferred to keep things humble.
During his time at Florida Atlantic, the running back needed a car. Like any other broke college student, he ended up with a used clunker; in Morris' case, he scored a 1991 Mazda 626 sedan. Despite some issues—he didn't know how to drive a stick shift at the time—he wasn't about to look a gift horse in the mouth.
"I could've been like, 'Ah, I don't want this piece of crap," Morris said, according to Ryan Wilson of CBS Sports. "But I always wanted a car, and it was what I got."
That car stuck with Morris through his time on campus. When he moved north to Washington D.C., 'Bentley,' as it became known, went with him.
Alfred Morris' $2 car isn't going anywhere
During Alfred Morris' tenure in Washington, Mazda offered to fix up his car; according to a Bleacher Report post at the time, though, the offer was more of a tune-up and less of Pimp My Ride. With or without that work, though, the running back isn't planning on getting rid of his beloved 'Bentley' anytime soon.
As recorded in a CNBC post, the vehicle has become an important piece of Morris' life; no matter how many yards he piled up or how much money hit his bank account, it served as a reminder of his roots. "It just keeps me grounded, where I came from and all the hard work for me to get to this point," the running back explained in 2012.
After earning almost $8 million in the NFL, Alfred Morris could have upgraded to any car on the lot. At this point, though, he simply can't make a change. "It's always going to be my baby and I'm going to drive it 'til she dies," he said.
Stats courtesy of Pro-Football-Reference