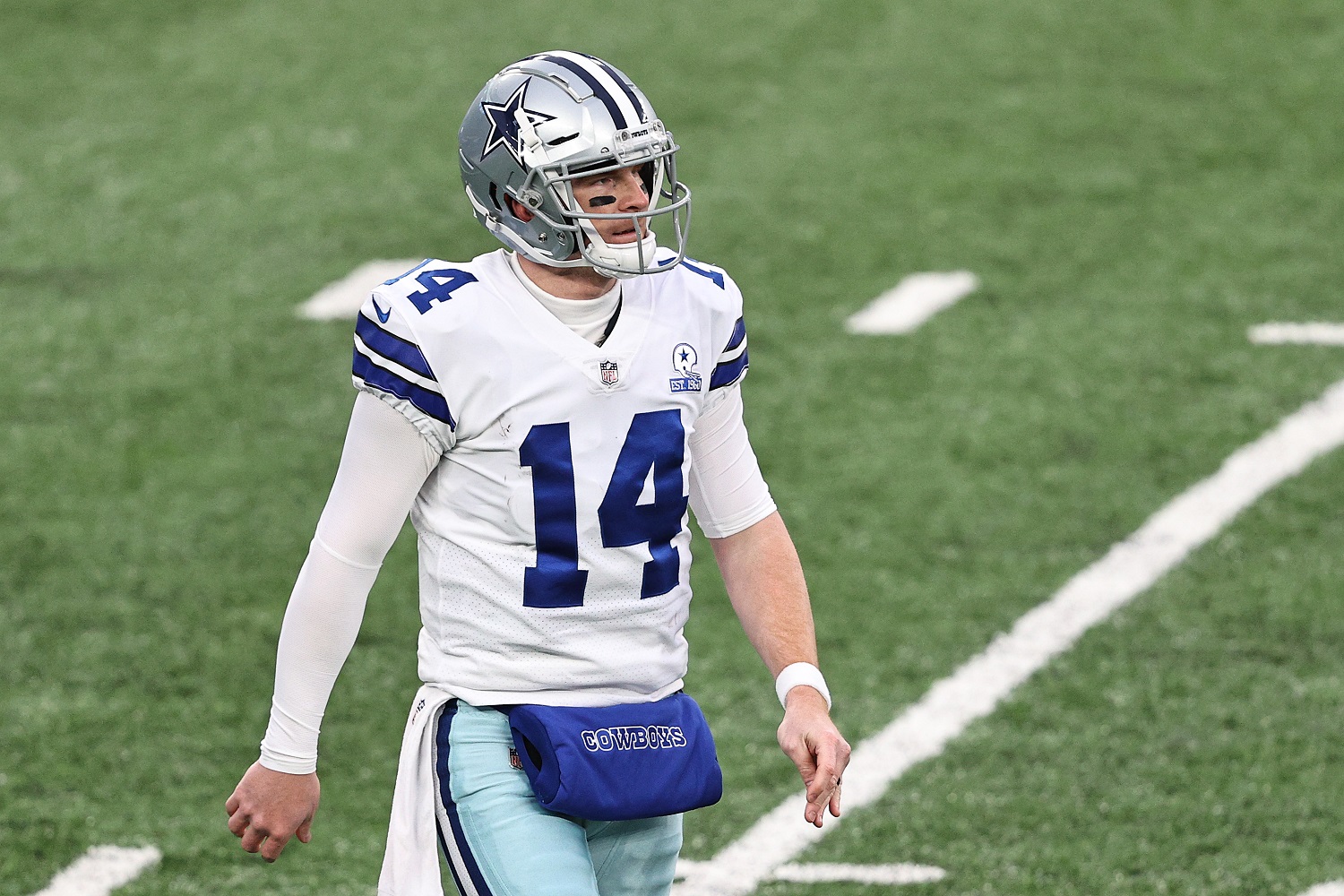 Andy Dalton Hints at Future Plans Now That His Contract With the Dallas Cowboys Has Expired
A look at what the future holds for veteran NFL quarterback Andy Dalton, whose one-year contract with the Dallas Cowboys is up.
Many people found it a bit surprising when Andy Dalton signed with the Dallas Cowboys last year in free agency but the truth is that the three-time Pro Bowler didn't have a ton of options.
Dalton was released by the Cincinnati Bengals after nine seasons last April after they selected Heisman Trophy winner Joe Burrow with the No. 1 pick in the NFL draft. But by that time, teams in need of a starting quarterback had already filled the openings, somewhat leaving Dalton the option to pick and choose where he might best fit in as a backup.
Seeing as the Cowboys had some shaky options in that role, it actually made perfect sense for Dalton to sign in Dallas as he's originally from Texas, played his college ball at TCU in Fort Worth, and lived in the area anyway as his wife is from there.
But given his comments after the Cowboys' loss to the Giants in Week 17, it seems that the "Red Rifle" is ready to move on. Sure, he could still end up in Dallas next year but it seems unlikely as Dak Prescott will be back healthy (and in a Cowboys uniform one way or another) and it doesn't seem that Dalton is looking for a backup role. He'll enter a full free agency period for the first time in his career and it seems as if he's very much looking forward to it.
Andy Dalton certainly got more playing time with the Dallas Cowboys than he expected
Andy Dalton knew full well that he'd be backing up Dak Prescott when he joined the Dallas Cowboys but had no problem with it and signed a one-year, very team-friendly contract. However, things changed in Week 5 when Prescott went down with that nasty ankle injury against the New York Giants, which thrust Dalton into the starting role.
But after just one start, Dalton himself went down with an injury after taking a dirty hit from Washington linebacker Jon Bostic in Week 7. He missed the rest of that game and then the next one against the Eagles. He then had to miss Dallas' Week 9 matchup with the Steelers after contracting COVID-19.
Andy Dalton finally returned in Week 11 against the Minnesota Vikings and started the Cowboys' final seven games, leading them to a 4-3 record and a chance at a playoff berth in Week 17, which is all anyone could ask for given how the season had gone in Big D. In total, Dalton appeared in 11 games this season, starting nine of them. The Cowboys were 6-5 in the games in which he appeared (although he only threw one pass in Dallas' win over Atlanta) and 0-5 in the ones in which he didn't.
He put up solid-enough stats on the season
While Andy Dalton certainly looked fantastic at times for the Dallas Cowboys, there were other times when he was simply dreadful. In total, in the 11 games in which he appeared, he completed 64.9% of his passes (216-for-333) for 2,169 yards with 14 touchdowns and eight interceptions, also adding 114 rushing yards.
Are these mind-blowing stats? Absolutely not. But given everything the Cowboys went through this season, he kept them at least somewhat competitive and has plenty of decent tape for teams to look at this upcoming offseason.
Andy Dalton says he's enjoyed his time with the Dallas Cowboys but still sees himself as a starter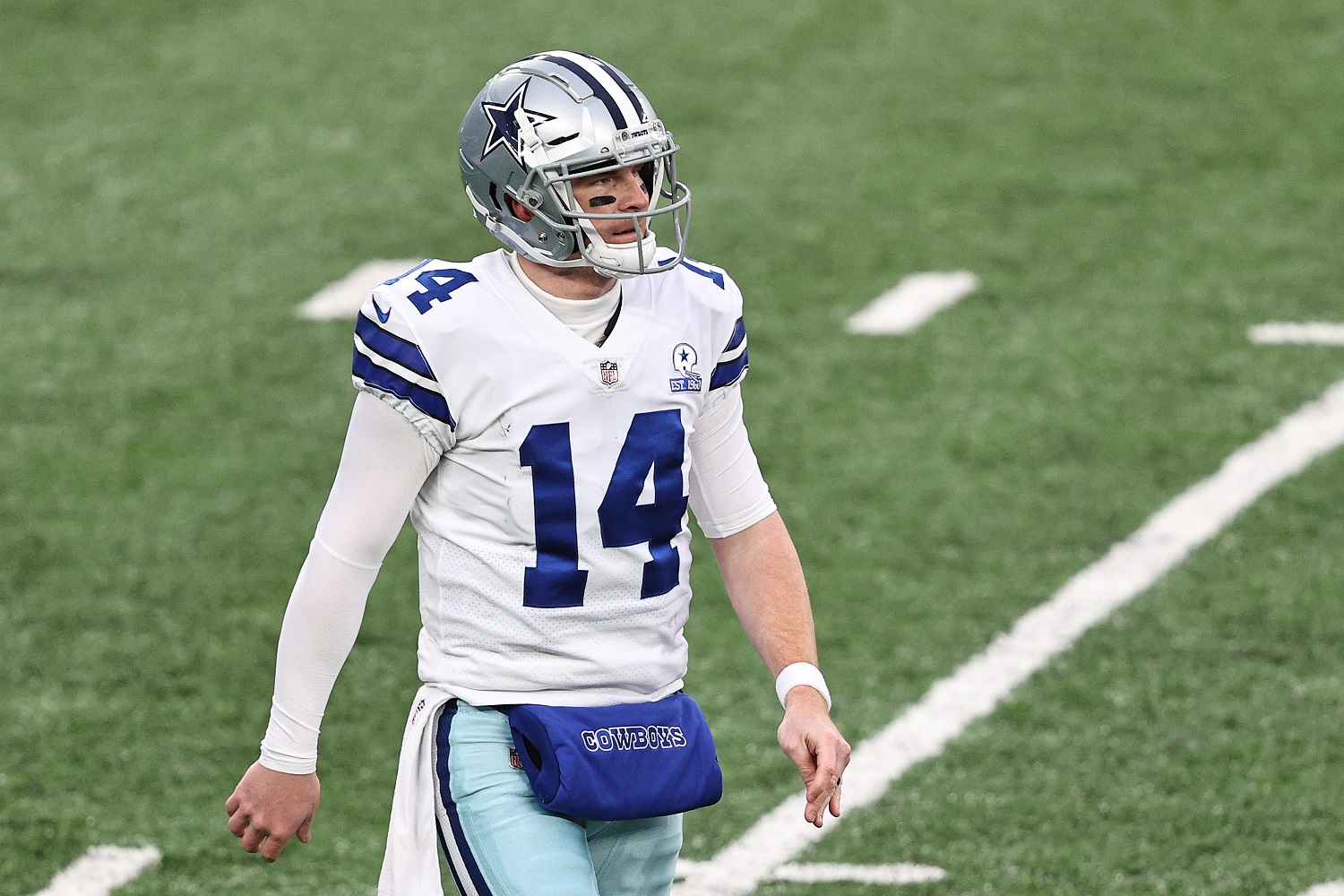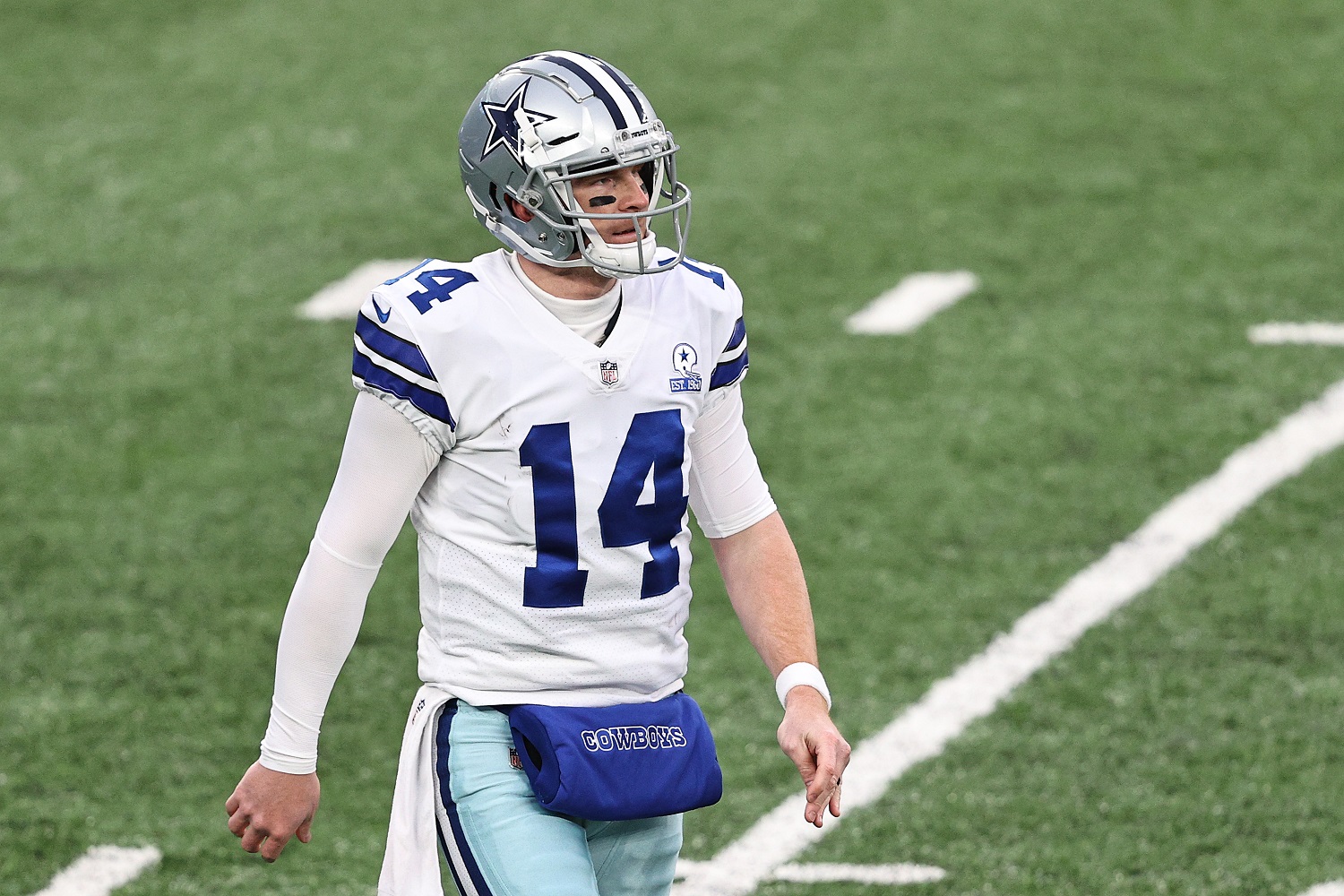 So what does the future hold for Andy Dalton? Logic says he won't be back with the Dallas Cowboys as they'll be focused on signing Dak Prescott to a long-term contract…again. But even if the two sides don't come to an agreement, they can still use the franchise tag on him again. So he'll be in a Cowboys uniform again one way or another.
Dalton still sees himself as a starting quarterback. Whether or not the rest of the NFL sees him that way is yet to be determined but he seems excited to be entering free agency. At least that's how it sounded when he spoke to the media following the Cowboys' final game of the season (h/t NBC Sports).
"There's a lot to be decided this offseason. This is my first time being a free agent when the new league year starts, so I'll go through the process of everything and weigh all of my options and see what I got.

"I've really enjoyed my time in Dallas. I'm very thankful for the opportunity that I had this year, with the ability to play and just put some tape out there. We'll see what happens come March.

"I feel like I can play, and I feel like I can help a team win. Hopefully, with the film that I put out this year, people see that and value me in that way. I obviously feel like I still got a lot of good football left, and we'll see how it all plays out."

Andy Dalton
Does that sound like someone who expects to be back with the Cowboys next season? Andy Dalton is still just 33 years old and there are certainly a few teams out there that could likely benefit from his services. But, as he says, we'll just have to wait and see how everything plays out when the new league year begins in March.
Stats courtesy of Pro Football Reference