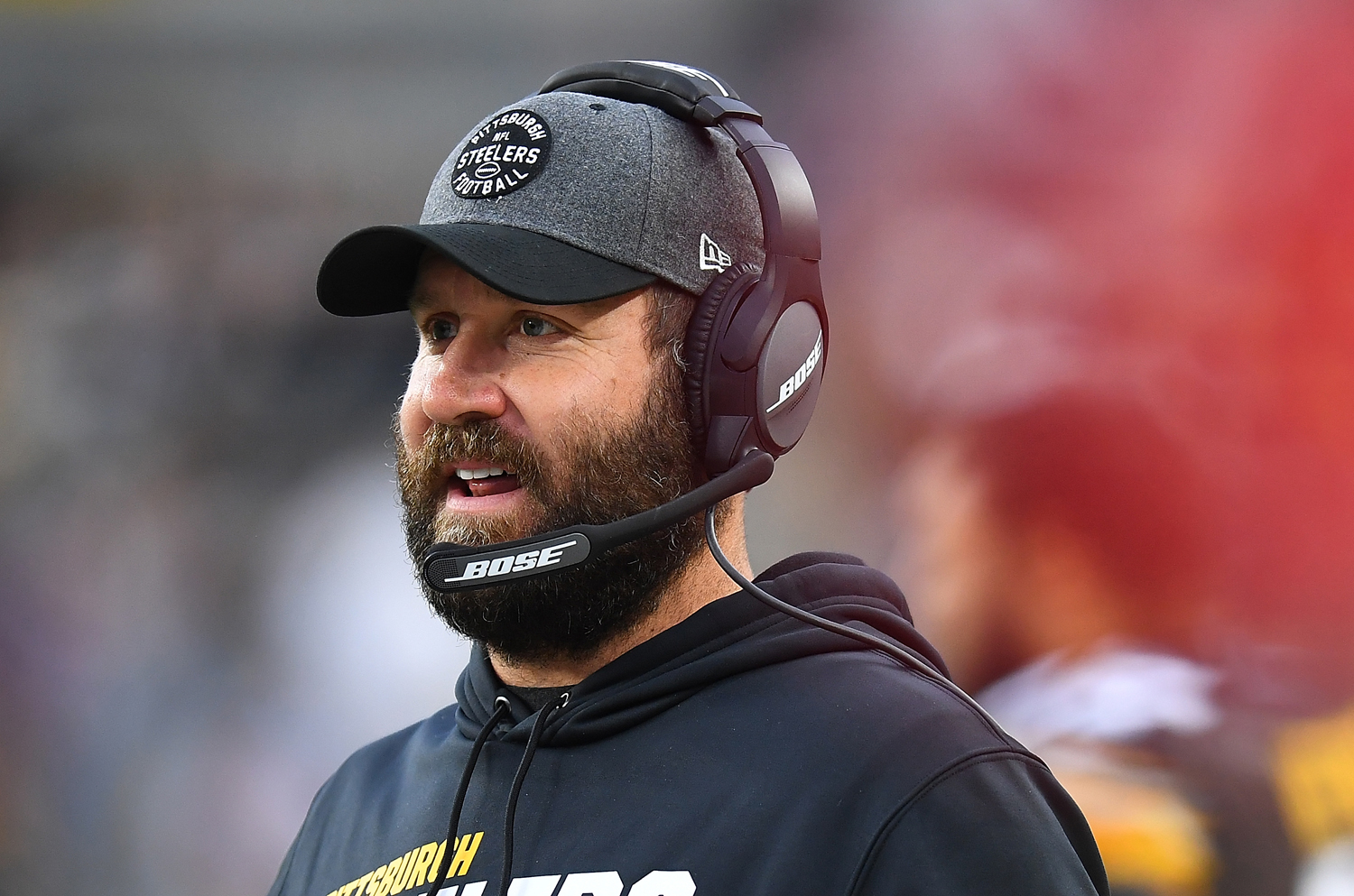 Ben Roethlisberger Says Lapse in College Spawned Addictions
Ben Roethlisberger says he strayed from his values while in college, leading to mistakes early in his adult life.
Ben Roethlisberger certainly honed his football skills in college, developing into a polished quarterback and a future NFL star. But the Pittsburgh Steelers veteran says his time on campus also changed him as a person — but not for the better.
Ben Roethlisberger: 'I'm trying to be a better Christian'
Speaking last weekend at an online conference for Christian men, Ben Roethlisberger said he has battled off-the-field vices and addictions during his at-times controversial career.
"I'm trying to be a better Christian than I am an athlete at football," Roethlisberger said at the ManUp Pittsburgh conference. "I push myself every day to do that. It starts here. It's not always easy. People don't realize all the time that us athletes, we're human. We sin like everyone else. We make mistakes. We get addicted to things. We sin."
Roethlisberger, 38, was a football star and three-sport captain in high school. He said his values went astray after arriving to play college football at Miami (Ohio).
"It wasn't like I stopped believing, but you're not sharpening your skills. I'm still praying here and there, but I wasn't as strong of a Christian in college as I wish I would have been."

– Ben Roethlisberger
His failings in that department contributed to an inability to deal with new-found fame after being drafted 11th overall by the Pittsburgh Steelers in 2004. "I never got back to where I wanted to be or how I was raised," he explained.
Ben Roethlisberger acknowledges addictions
The ManUp Pittsburgh conference is held annually. This year's other speakers included Pittsburgh Steelers coach Mike Tomlin and Pirates manager Clint Hurdle. Roethlisberger's segment included a frank discussion of failures in his off-the-field life.
"I've fallen as short as anybody. I've been addicted to alcohol. I've been addicted to pornography, which makes me then not the best husband, not the best father, not the best Christian I can be. You have to dedicate yourself and understand that you can get out of it because of the grace of God."

– Ben Roethlisberger
Though never charged, Roethlisberger was accused of sexual misconduct stemming from alleged incidents in 2008 and 2010. He cited his marriage in 2011 and the birth of their three children as the turning point in restoring religion to his life. Roethlisberger told the conference he was re-baptized in 2017.
QB's elbow injury may have been a message
Ben Roethlisberger set career bests for completions, attempts, and yardage during the 2018 NFL season, but the Steelers slumped to a 9-6-1 record. His subsequent offseason was filled with anticipation.
"All I thought about was getting back on the football field, and I was like, 'God, you're going to give me all this redemption. I'm going to go out there, I'm going to prove everybody wrong, I'm going to win a Super Bowl, and we're going to give you all the glory, and this is it. This is my comeback year,'" Roethlisberger said.
"And the second game, I tear my elbow. That was God being like, 'Hold on, it's not your plan of coming back. It's got to be my plan.' So, I had to pump the brakes. Those are the wake-up calls that He gives us to say, 'Hold on now, don't be selfish and do it on your time. We're doing it on my time.'"