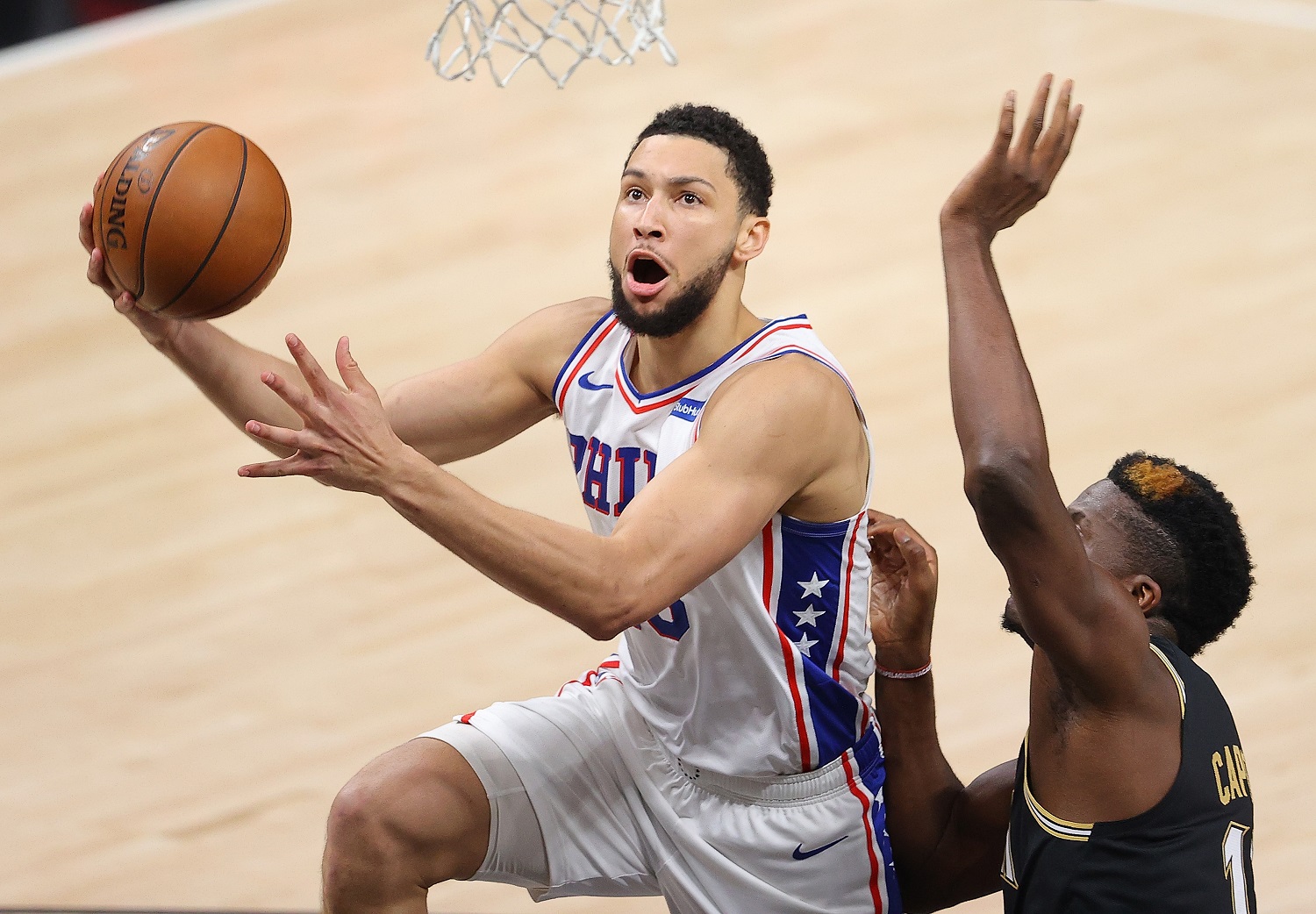 Ben Simmons Is Playing His Way Out of Philadelphia
Ben Simmons' reduced role late in Game 6 of the Eastern Conference semifinals highlights the reason the Philadelphia 76ers have to consider moving on from their point guard.
Stop trusting the process. Start trusting your own eyes. Ben Simmons has become the Philadelphia 76ers' incredible shrinking point guard. He may be 6-foot-11 on the basketball court, but he's zero-foot-zero on the bench. That is where coach Doc Rivers parked Simmons when it mattered most in Game 6 of the NBA Eastern Conference semifinals.
Ben Simmons is a liability in close games
The 76ers won Game 6 over the Atlanta Hawks, 104-99. But they did so while having to concede that Simmons has become a liability late in close games. Never a great free-throw shooter, he has slipped into abysmal territory in the NBA playoffs.
Foul trouble was a contributing factor to Simmons playing only 25 minutes on Friday, but it doesn't account for what happened late in the game. Rivers was willing to risk Simmons committing his sixth four on defense, but he wanted no part of leaving the first overall pick of the 2016 NBA draft on the court on offense, where the Hawks employed a Hack-a-Ben strategy.
Once Simmons missed his first nine free throws in the first round, the Washington Wizards were willing to foul him whenever possible late in close games. He continues to battle the yips and is shooting 33.8% from the line in the postseason.
The Hawks have picked up on the strategy, and Rivers had to resort to situational substitutions in Game 6. Wherever possible in the late going, Rivers sent rookie Tyrese Maxey onto the court on offense and swapped in Simmons to play defense.
Ben Simmons is playing his way out of Philadelphia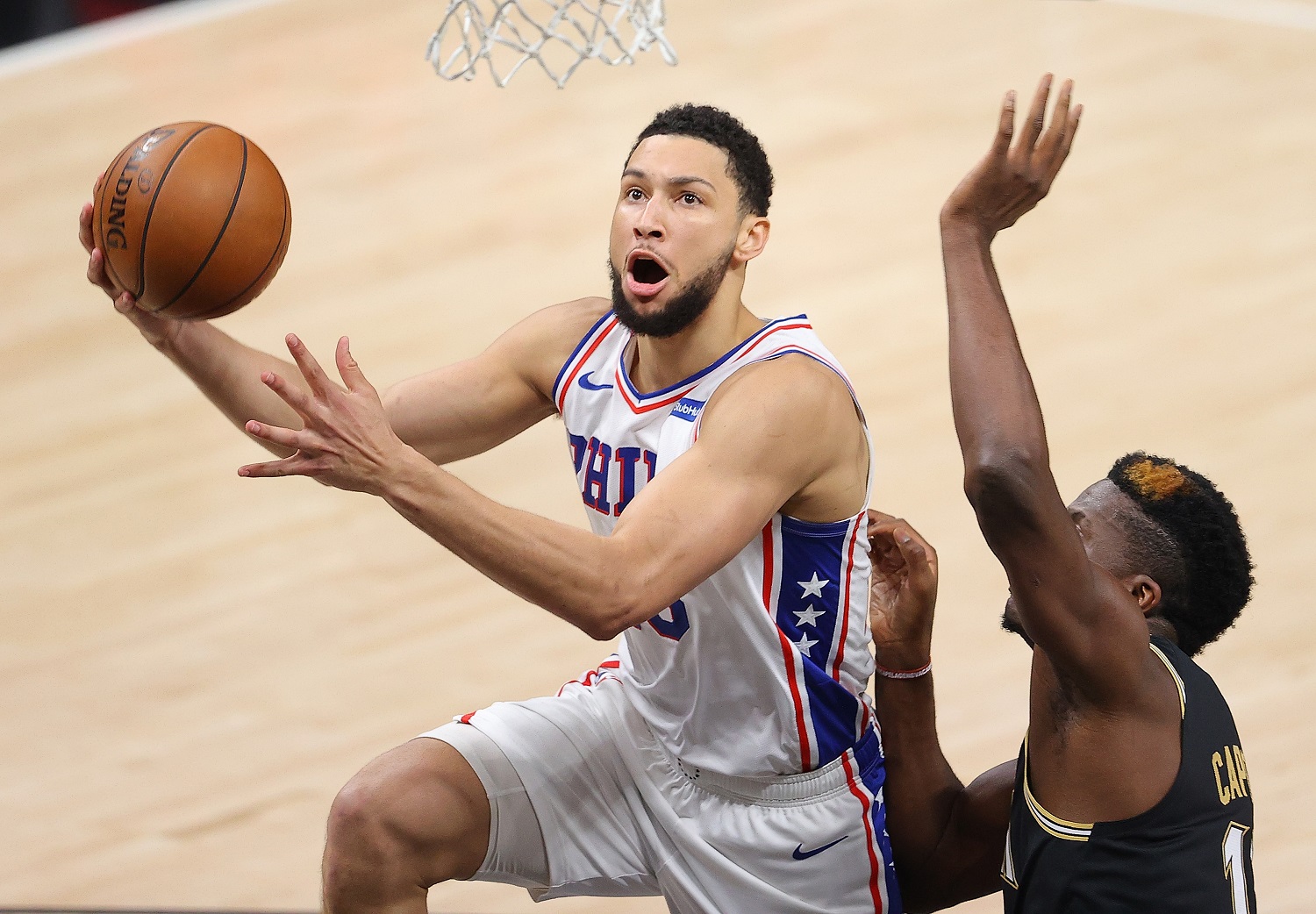 Simmons is under contract through 2025, with $140 million left on his deal. If the 76ers cannot fix what's ailing Simmons – and the problems run deeper than just free-throw shooting – then they're either in for a long four years, or they're facing the prospect of conducting a fire sale.
Whatever the solution turns out to be, the 76ers must get something more out of their point guard beyond excellent defense and an eye for making the right pass. Long before his free-throwing shooting disappeared, opponents recognized that they might never have to worry about Simmons as a perimeter scoring threat.
According to Yahoo! Sports, Simmons has attempted four shots outside the restricted area against the Hawks. He has not even attempted a fourth-quarter shot since Game 3.
Those are extreme numbers, but not much a deviation from his career stats. His attempts per game average has slipped each year, reaching 10.1 this season, and the career 56.0% shooting percentage is a mirage. Simmons is about as likely to shoot a 15-foot jumper as Bryson DeChambeau and Brooks Kopeka are to exchange Christmas cards.
An NBA team with ambitions of winning a championship cannot get by with that.
There is a lot riding on the 76ers' Game 7 result
Following Game 6, Simmons tweeted out the acronym for "on to the next one," which makes an interesting scene-setter for Game 7. A victory there against the Hawks sends the 76ers on to the next series, the Eastern Conference finals. A loss arguably sends Simmons on to his next team, assuming that general manager Daryl Morey can find a taker willing to give him something vaguely resembling fair value.
That's the irony for Morey and Rivers. Taking the 76ers to their first conference final in 20 years might be just enough to convince them to  stay the course and keep Simmons.
That's understandable. The prospect of Simmons and Joel Embiid playing side-by-side for a decade or longer was why 76ers fans felt OK about trusting the process.
In order for it to work, though, those same fans will have to trust the 76ers to address four years of Simmons' flaws in one offseason.
Like Sportscasting on Facebook. Follow us on Twitter @sportscasting19.