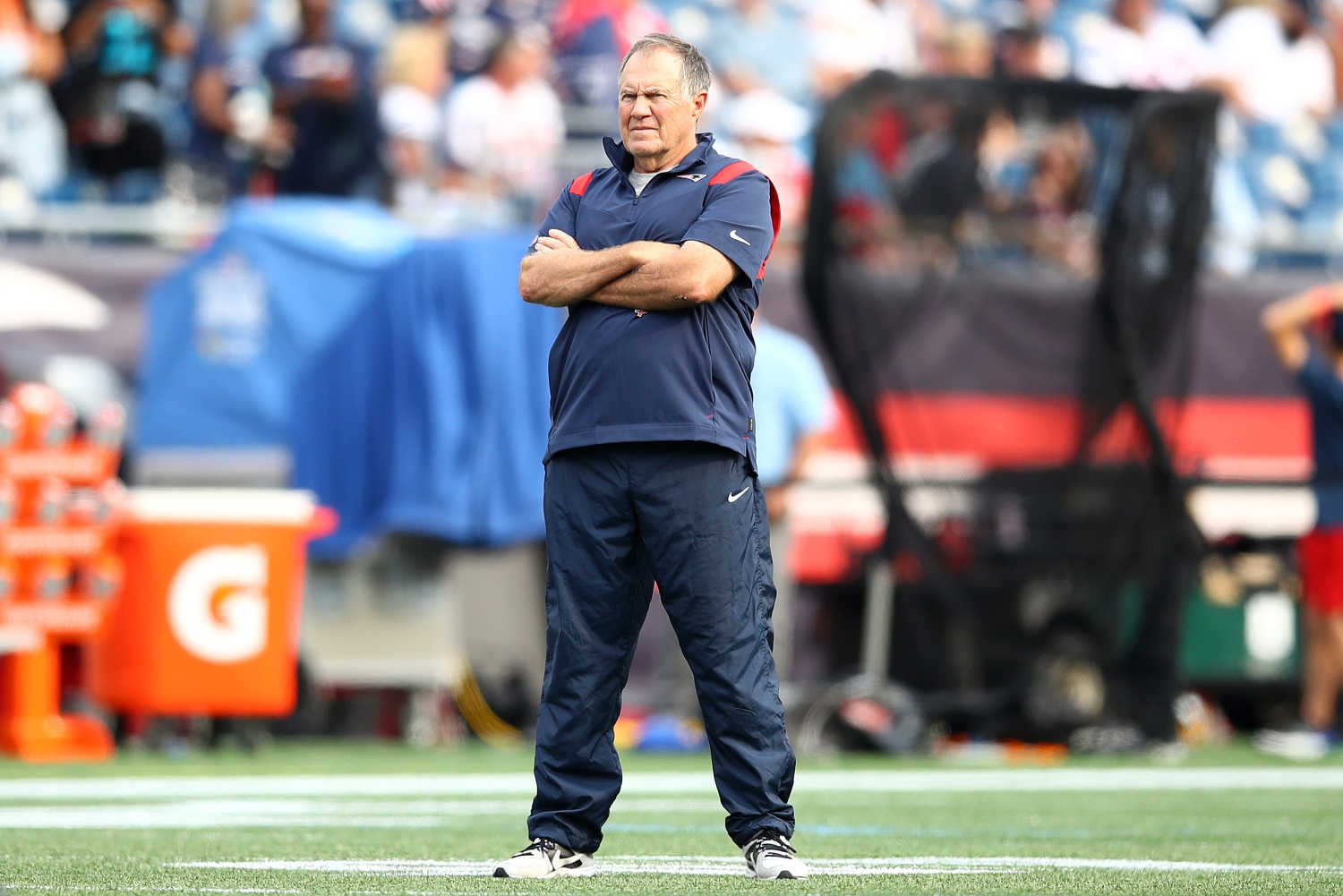 Bill Belichick Executes Shocking Power Move That Opens the Door for Tom Brady to Bring Another Star to Tampa
Will Tom Brady recruit another star to join him in Tampa? Thanks to Bill Belichick's shocking decision to cut ties with one of the Patriots' best players, that might just happen.
Bill Belichick isn't afraid to make a bold decision if he believes it's in the best interest of his football team. After all, he's pulled a number of surprising moves over the years, including trading franchise icons like Richard Seymour and Logan Mankins, signing controversial wideout Antonio Brown, and letting Tom Brady leave.
Did the New England Patriots benefit from Belichick's way of doing businesses?
Not always.
Some of his moves backfired (like bringing AB to Foxborough), and others simply left the roster in worse shape from a pure talent perspective.
With his team sitting at 1-3, Belichick has made another shocking personnel decision that undoubtedly makes the Patriots less formidable. Luckily for Brady, his old boss officially paved the way for him to bring another former teammate to Tampa.
Bill Belichick stuns the NFL world by moving on from Stephon Gilmore
Belichick raised eyebrows in 2017 by signing Stephon Gilmore to a five-year, $65 million contract on the first day of free agency.
On Wednesday, he caused jaws to drop by cutting ties with the All-Pro corner.
In what has to be one of the most unexpected moves in franchise history, the Patriots released Gilmore only three days after they suffered a close loss to the Buccaneers. Of course, the decorated defensive back hasn't seen the field this season (he's been on the physically unable to perform list while recovering from quad surgery), and he desires a new contract that pays him a substantially higher salary.
Obviously, though, Gilmore didn't get what he wanted from New England.
"Patriots and Stephon Gilmore could not agree to terms on a restructured contract and now the two sides are going their own ways," ESPN's Adam Schefter tweeted.
Gilmore's release means the Patriots won't have their best corner coming back in a few weeks. At the same time, Belichick's latest bold move gives the team much-needed financial wriggle room.
"Patriots were roughly $54,000 under the salary cap, needed to clear cap space and now will find themselves with an additional $5.8 million. Stephon Gilmore was in the last year of his contract, so New England doesn't owe him any more money," Schefter tweeted.
With Belichick bringing the Gilmore era to a swift end, he just opened the door for Brady to convince another star to take his talents to Tampa.
The Buccaneers have a chance to fix their biggest roster flaw thanks to Belichick
If the Buccaneers plan on winning back-to-back titles, they must figure out how to fix their secondary. Injuries have derailed a unit that entered the season without a ton of depth. As a result, Brady resorted to recruiting 33-year-old Richard Sherman to join forces with the reigning champs.
Could TB12 soon give another big-name corner a call?
It sure seems that way.
"I'm told just now that the Tampa Bay #Bucs are at least one team that 'will definitely investigate,' CB Stephon Gilmore's availability, per league source," longtime NFL reporter Josina Anderson tweeted.
Considering Brady spent three years as Gilmore's teammate, their relationship could help the Buccaneers secure a valuable commodity. Of course, it remains to be seen if any team is willing to pay a 31-year-old corner who has to prove he's healthy somewhere in the range of $15 million a year.
Perhaps, though, the allure of potentially winning another ring and not having to pay state income tax could sway Gilmore to join forces with the GOAT. At the very least, Belichick opened the door for the 2019 NFL Defensive Player of the Year to become Brady's teammate again.
With Gilmore on his way out, what will the Patriots do at corner?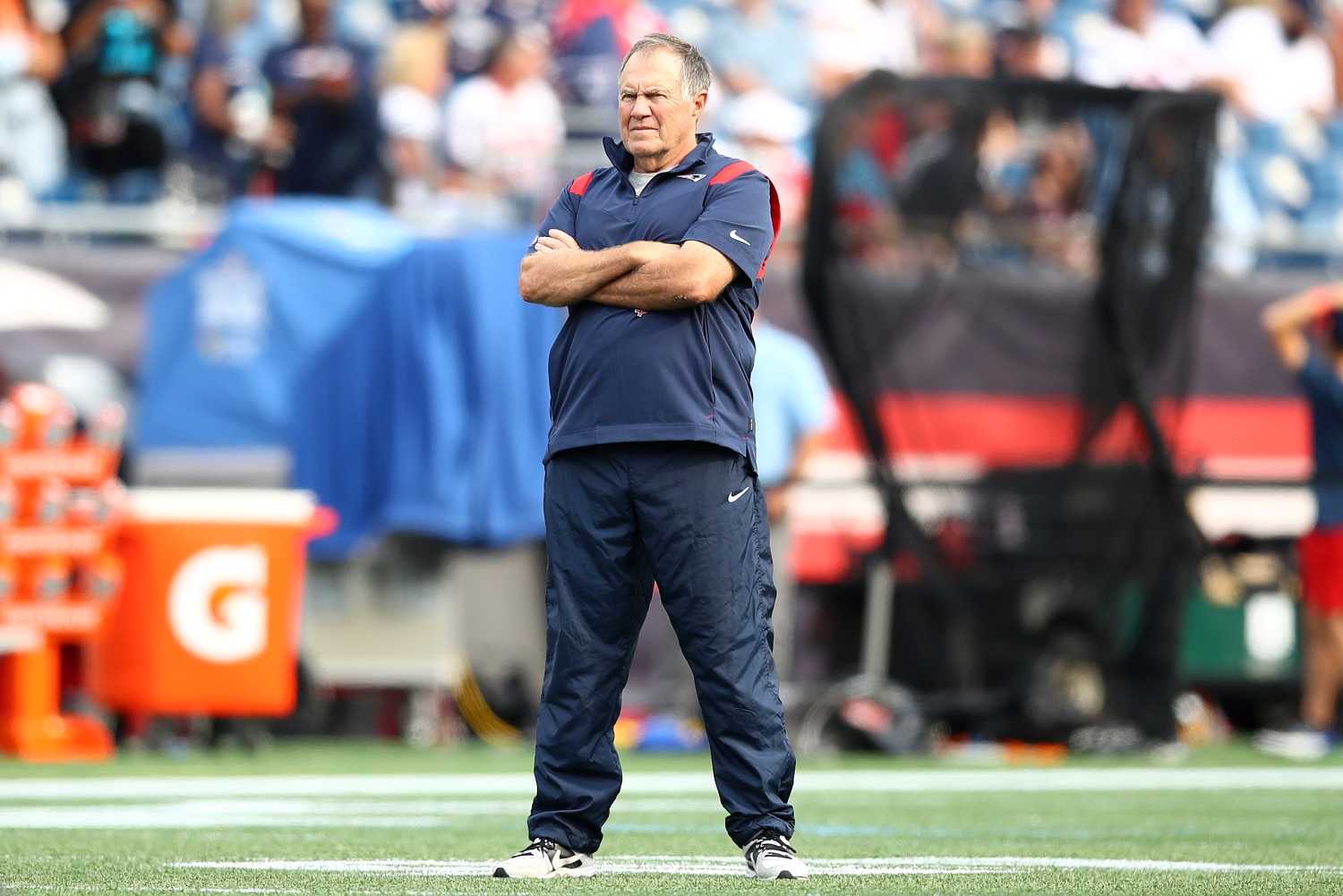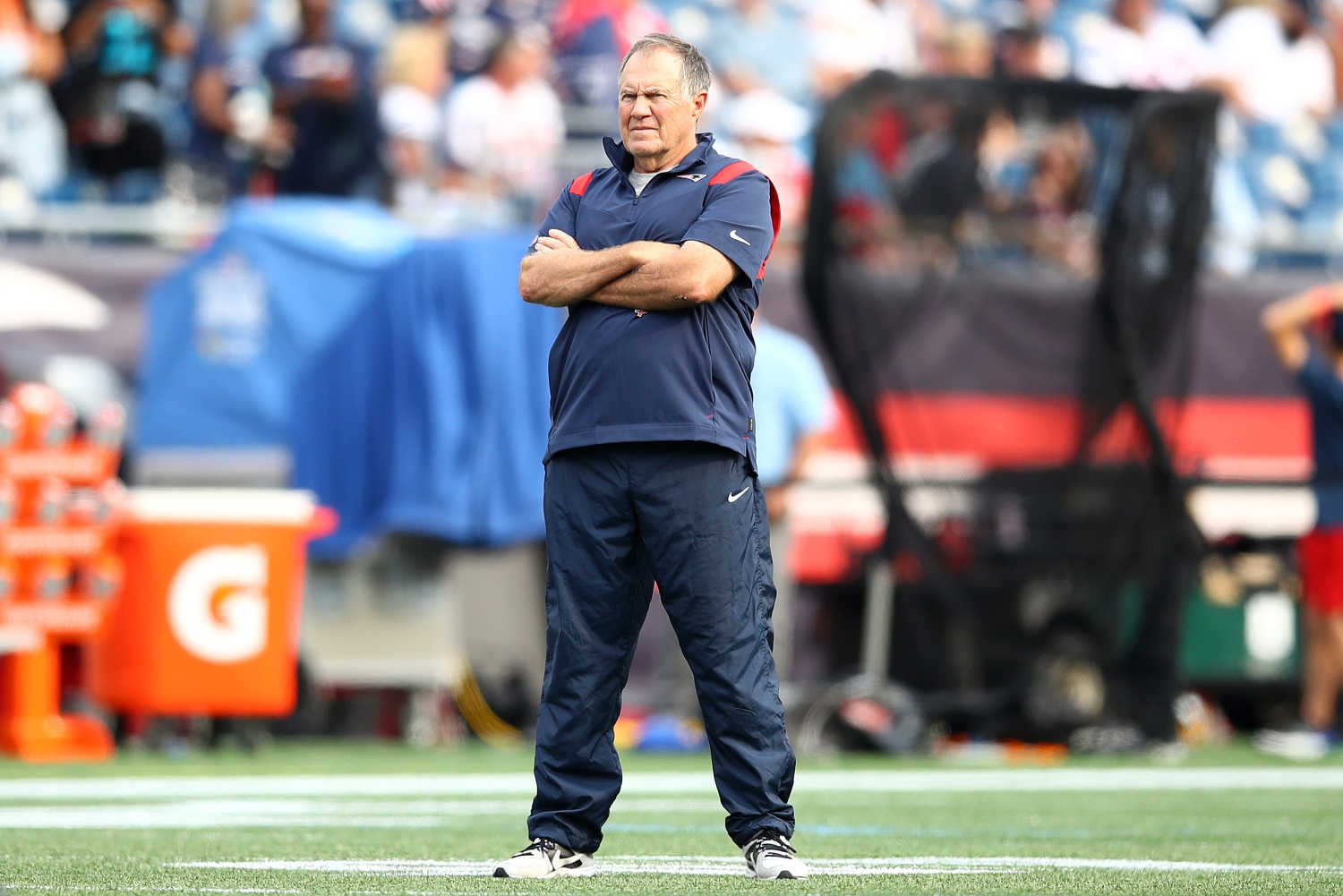 What does the future hold for the cornerback position in New England? Clearly, Belichick did not want to tie up more cap space on an aging player who may not be as effective coming off a partially torn quad. However, it wouldn't be a surprise if Gilmore's release leads to the Patriots eventually locking up J.C. Jackson on a long-term deal.
Despite entering the league as an undrafted free agent, the 25-year-old has quickly become one of the league's best turnover-producing corners. Jackson has recorded 19 interceptions and 34 passes defended in 49 games (26 starts), and he's shown the ability to handle No. 1 receivers. The 6-foot-1, 198-pound defensive back will become a free agent after the season, so it would make sense for Belichick to explore signing him to a multi-year extension.
As for the rest of the cornerback group?
Jalen Mills joined the team this spring on a four-year, $24 million deal. So far, the former Philadelphia Eagle has fared well, but can he cover wideouts on a consistent basis over the course of a 17-game season?
Jonathan Jones, another former undrafted free agent, provides the Patriots with a solid slot corner with top-notch speed and surprising physicality. However, the 5-foot-10, 190-pounder doesn't have the size to match up against bigger, taller receivers, so he can get exposed in certain matchups.
Meanwhile, 2019 second-round pick Joejuan Williams and rookie Shaun Wade have intriguing physical skills, but neither looks capable of earning significant snaps anytime soon.
Ultimately, Bill Belichick made a cost-cutting move that clearly leaves the Patriots in worse shape at a key position. With the idea of Stephon Gilmore making a mid-season return now out of the picture, it sure will be interesting to see how the secondary performs down the stretch.
Given the way the offense has performed through four games, New England's defense faces tremendous pressure to be as perfect as possible.
Of course, it would be a lot easier to shut down opposing quarterbacks with an All-Pro corner in the lineup.
All statistics courtesy of Pro Football Reference. All contract data courtesy of Spotrac.