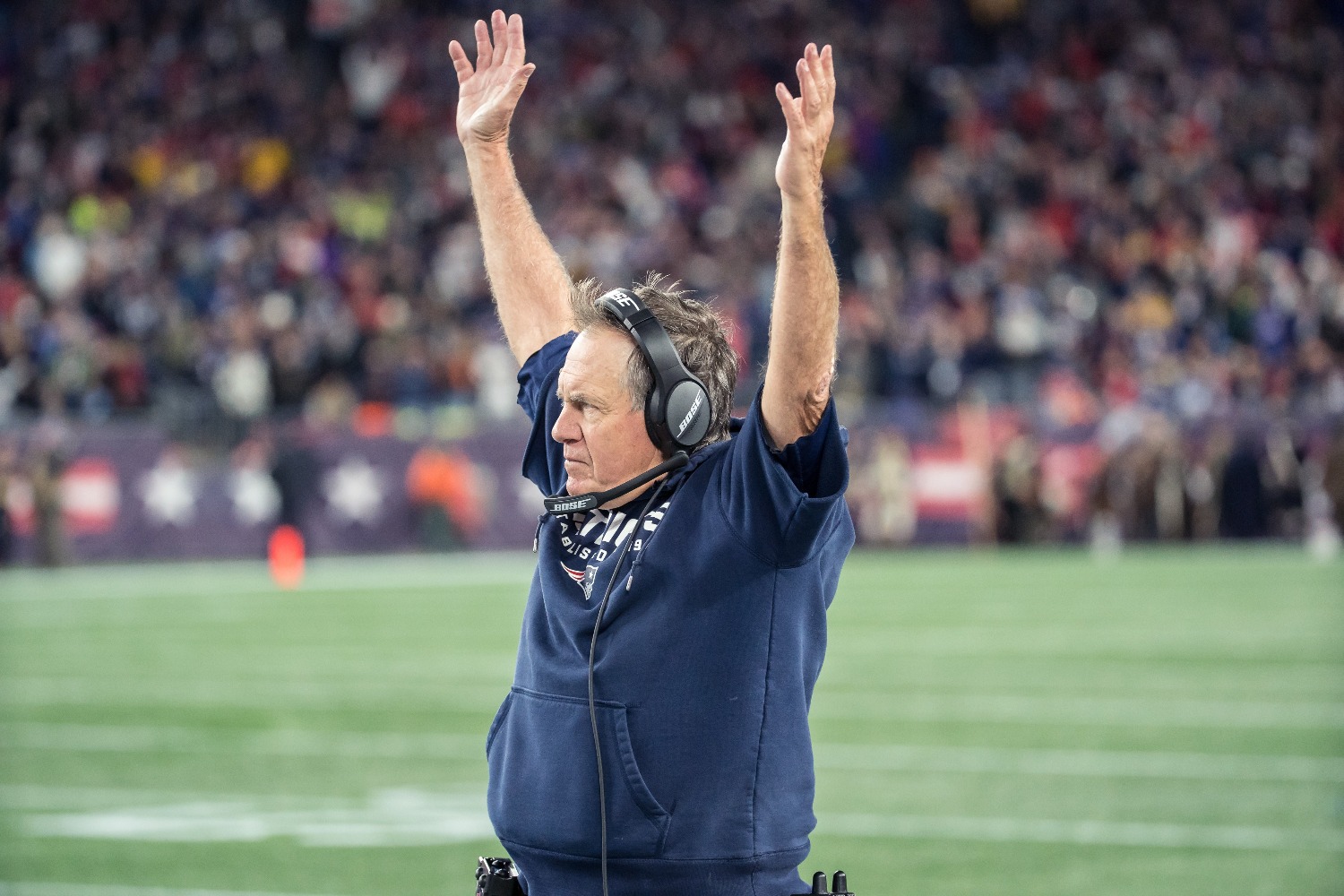 Myles Bryant Just Took a Massive Step Toward Becoming the Patriots' Next Malcolm Butler
Myles Bryant, who joined the Patriots as an undrafted free agent like Malcolm Butler, scored a life-changing pay raise from Bill Belichick.
Less than a week ago, Bill Belichick showed Stephon Gilmore a $5 million sign of respect by giving him a well-deserved raise. And only days after the New England Patriots scored a season-opening victory, Belichick just gave the next Malcolm Butler a life-changing pay raise. Now that he's been promoted to the active roster, Myles Bryant has a chance to follow Butler's path from an undrafted free agent to a valuable member of the Patriots.
Malcolm Butler went from an undrafted free agent to Super Bowl savior
Before he single-handedly saved the Patriots from losing Super Bowl 49, Malcolm Butler faced an uncertain future. The 5-foot-10, 190-pound corner played his college ball at the University of West Alabama—not exactly a breeding ground for NFL talent. At his pro day, the undersized corner ran a disappointing 4.62 40-yard dash.
After going undrafted, Butler eventually signed a three-year, $1.53 million contract with the Patriots following a successful showing at rookie minicamp. With Darrelle Revis and Brandon Browner headlining a deep cornerback group, Butler faced a steep challenge in making the 53-man roster. Despite his undrafted status, he earned a spot as New England's sixth cornerback.
Of course, he became a household name when he picked off Russell Wilson to seal New England's fourth Super Bowl title. After playing just 184 defensive snaps during the regular season, nobody could have predicted Butler would save the Patriots from another Super Bowl defeat.
Over the next three years, he became one of New England's most crucial defenders. Butler played nearly every defensive snap for the Patriots before Bill Belichick mysteriously benched him in Super Bowl 52. With their playoff hero on the sidelines, the Patriots surrendered 41 points to the Philadelphia Eagles in a losing effort. Still, that did not stop Malcolm Butler from signing a $61 million contract with the Tennessee Titans a month later.
Myles Bryant follows a similar path to the Patriots
Like Malcolm Butler, Myles Bryant's journey to the NFL did not start with a draft-day phone call. Despite being a three-year starter at the University of Washington, he went undrafted. Bryant actually has an eerily similar physical profile to Butler. The 5-foot-9, 185-pound corner even ran the exact same 40 time as the former Patriots corner.
New England signed Bryant on May 5, and he put together a competitive training camp. However, given the team's abundance of riches at the cornerback position, the 2019 All-Pac 12 second-team selection did not make the 53-man roster.
Still, Bryant showed enough over the summer to earn a spot on the Patriots' practice squad.
Bill Belichick promotes the next Malcolm Butler
Despite fielding one of the NFL's deepest secondaries, the Patriots promoted Myles Bryant to the 53-man roster on Wednesday. In doing so, Bill Belichick gave the undrafted free agent a life-changing pay raise. According to Miguel Benzan, who specializes in NFL salary cap information, Bryant will go from making $8,400 per week to $35,882.35 per week now that he's on the active roster.
Essentially, the 22-year-old quadrupled his weekly pay simply by getting promoted. If he had remained on New England's practice squad for all 17 weeks of the season, Bryant would have made just under $143,000. Instead, if he remains on the active roster for the remaining 16 weeks of the 2020 NFL season, he will make about $574,000 based on his weekly pay rate. Talk about a lucrative promotion for someone who failed to make the team out of training camp.
In all likelihood, Bryant will see little playing time on defense, at least initially. Rather, he could start his career on special teams before earning a role in a stacked secondary.
Given New England's history of unearthing undrafted free agent gems at the cornerback position (Randall Gay, Malcolm Butler, Jonathan Jones, and J.C. Jackson), Bryant stands a great chance of becoming a legitimate NFL player. Let's see if Bill Belichick's faith (and financial investment) gets rewarded with a Malcolm Butler-like rise.
Like Sportscasting on Facebook. Follow us on Twitter @sportscasting19.