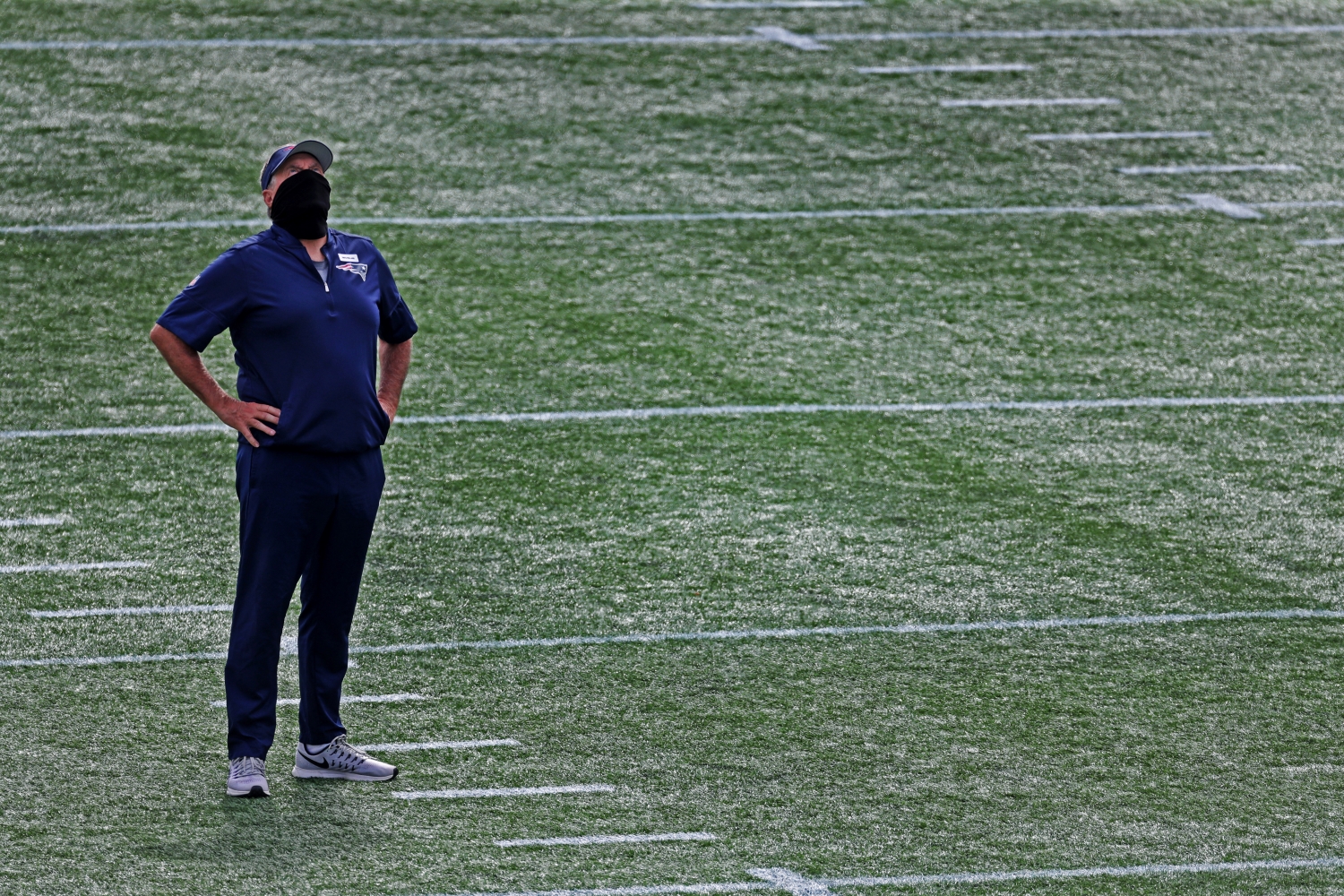 Bill Belichick May Be Forced to Break Patriots Fans' Hearts For a Critical Cause
New England Patriots fans should prepare themselves for some heartbreak. If Bill Belichick has an eye on 2022, moving up in the 2021 NFL draft to take a QB shouldn't even be a consideration.
New England Patriots fans experienced a rough year in 2020. After watching Tom Brady lead the offense for almost two full decades, they endured a full season of uninspiring quarterback play. But even after dishing out an unprecedented amount of money in free agency, Bill Belichick still doesn't have a long-term solution at the most important position in sports.
That makes the 2021 NFL draft particularly important for the Patriots. However, as trade rumors and speculation continue to swirl about how New England will acquire a starting quarterback, fans of Robert Kraft's franchise should prepare for some heartbreak.
Patriots fans have waited patiently for an answer at the quarterback position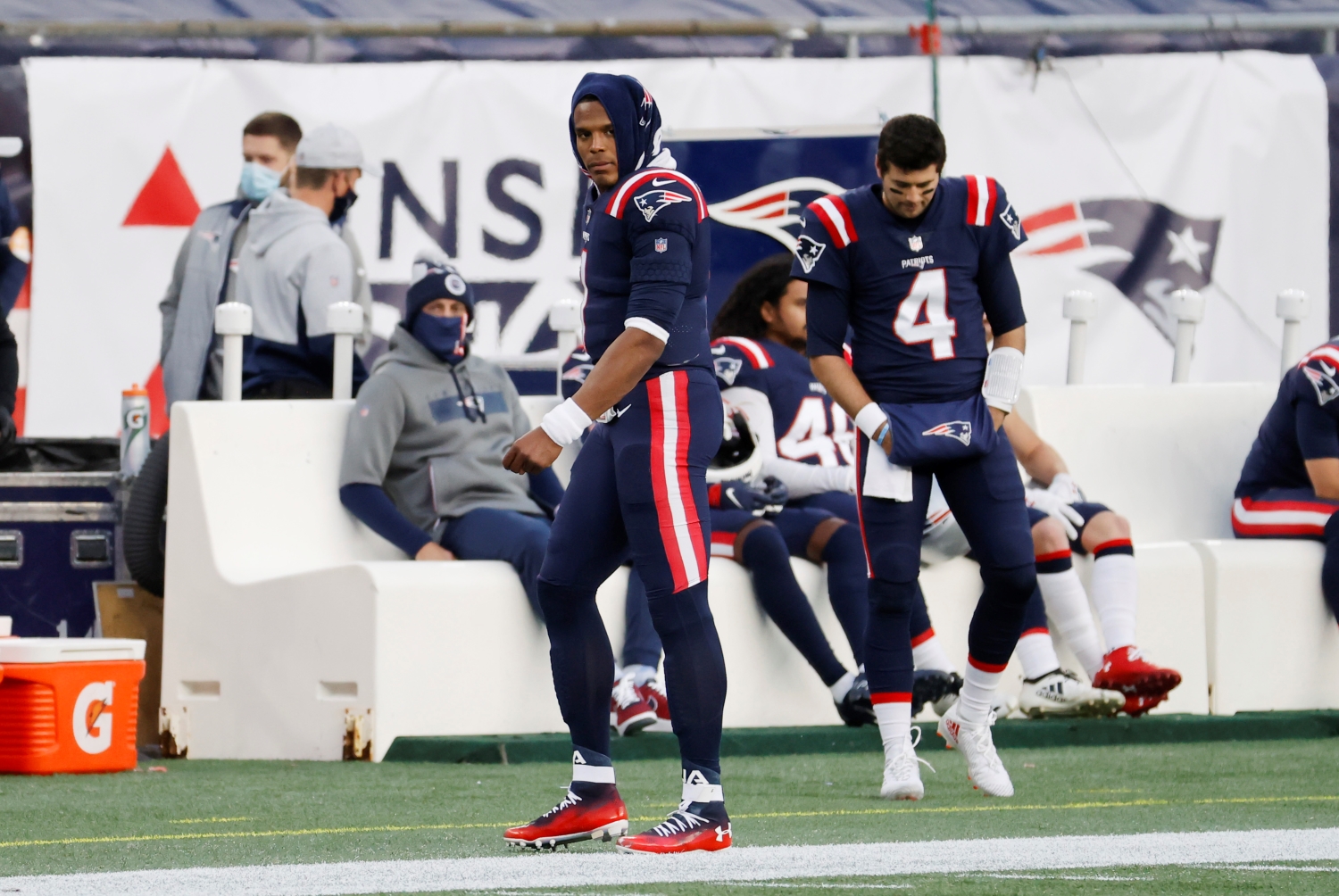 With only Cam Newton and Jarrett Stidham under contract, the Patriots have to bolster their quarterback depth chart. How that happens remains a mystery.
Many have pointed to Jimmy Garoppolo as a potential candidate to take over in New England. With the San Francisco 49ers set to select his successor, the former second-round pick seems destined to suit up for another team in 2021. However, it will cost a decent draft pick and a sizable chunk of cap space to acquire Tom Brady's former backup.
While it doesn't appear likely that a quarterback will fall into their laps, the Patriots could trade up to take someone like Justin Fields or Mac Jones. Then again, leaping up the board would require New England to send at least another second-round pick (and likely more).
So as much as fans want to get excited about the idea of making a move for Fields or Jones, the Patriots would have to part ways with significant draft capital to make that dream a reality.
Bill Belichick may be forced to break hearts for a critical cause
There's no doubt New England needs new blood in the quarterback room. But that doesn't mean Belichick must walk away from the first round with a new signal-caller. In fact, going all-in to acquire one doesn't seem like a sound strategy at all.
Looking ahead to 2022, the Patriots have a staggering number of key starters set to become free agents, including Stephon Gilmore, Dont'a Hightower, Devin McCourty, and J.C. Jackson.
So what does this mean for New England's 2021 NFL draft plans? If Belichick has an eye on the future, he may be forced to break the hearts of Patriots fans who want the team to move up to secure a potential franchise quarterback.
Instead of trading a future first-rounder to move up, Belichick's best bet is to either take an elite positional player at 15 or trade back to acquire more picks. Considering both of the team's starting corners need new contracts, why not take a premium prospect like Jaycee Horn in the first round? New England could even target an offensive tackle, as Isaiah Wynn and Trent Brown face uncertain futures.
What's the best way for New England to attack the 2021 NFL draft?
The Patriots improved via free agency, but they have to get back to hitting on their draft picks. While a better quarterback would obviously help, trading away multiple selections to go all-in on one player doesn't make a ton of sense.
New England needs to restock its roster with young, cheap talent. After all, Belichick had to go on a wilding spending spree to make up for all his misses in the draft. With several important veterans likely to play elsewhere in 2022, it's critical for the Patriots to land long-term replacements before it's too late.
Belichick didn't build a dynasty by paying free agents. It's time for him to rediscover his vintage form and continue overhauling a roster desperate for homegrown talent. As exciting as a new quarterback sounds, it's simply too cost-prohibitive for New England to trade up for one.
All statistics courtesy of Pro Football Reference.