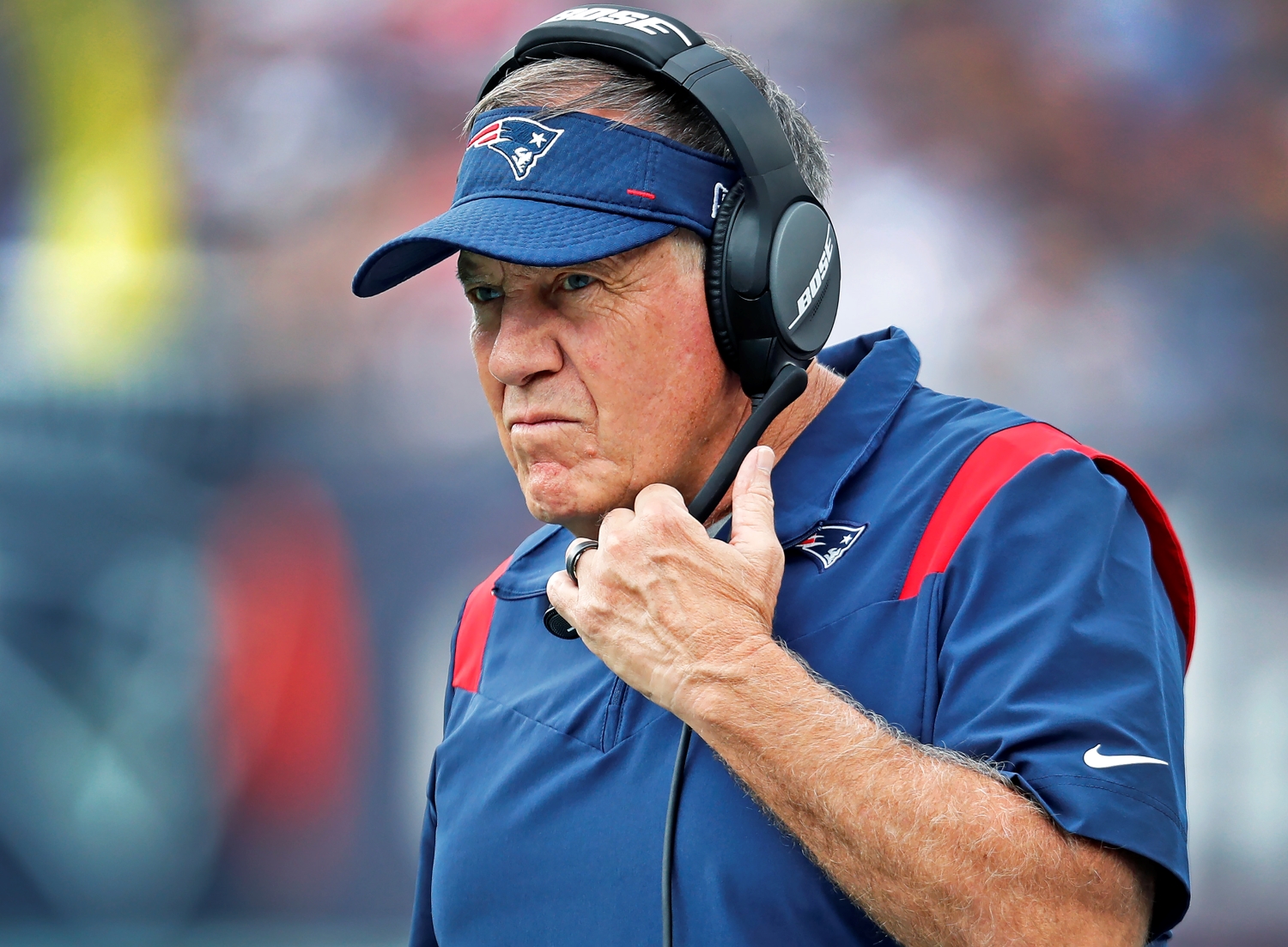 Bill Belichick is Officially Under Pressure to Make a Tough Decision That Could Help or Hurt His Patriots Legacy
Bill Belichick is up against the clock to make a monumental decision that could help or hurt his Patriots legacy.
It's only Week 4, but there's no doubt Bill Belichick is in danger of missing the postseason for the second straight year. With a 1-2 record and a tough slate of upcoming opponents, the New England Patriots must make drastic improvements before it's too late.
Of course, Belichick probably didn't expect to be in this position based on the sheer amount of talent he added via free agency. Yet even after investing significant financial resources to upgrade both sides of the ball, his team still doesn't look close to playoff-caliber. In particular, the offense remains a major source of frustration for Patriots fans, especially given the additions of Jonnu Smith, Hunter Henry, Nelson Agholor, and Kendrick Bourne.
Then again, if Belichick had done things differently in the 2019 NFL Draft, perhaps he wouldn't have had to spend big money on B-level free agents this offseason. Ironically enough, with the Patriots already under intense pressure to turn things around, their legendary coach is officially up against the clock to make a tough decision that could help or hurt his legacy.
Will N'Keal Harry still call Foxborough home by mid-October? Or will the Patriots finally bring an end to an experiment that has yet to pay off?
After showing tangible progress in training camp, the 2019 first-round pick hurt his shoulder during a preseason game against the Philadelphia Eagles. Although Harry survived final cutdowns, he quickly got placed on injured reserve. Needless to say, his latest health-related setback raised more doubts his long-term future in New England.
Despite starting the season on IR, the 23-year-old receiver still has a chance to make an impact for the Patriots. However, that depends entirely on whether Belichick gives him the opportunity to suit up on Sundays.
Luckily for Harry, he took a step in the right direction Wednesday by practicing for the first time all season. That kickstarted a 21-day window for New England to add him to the 53-man roster. Given his draft pedigree and the uninspiring state of the passing offense, it would make sense to give Harry another shot to prove Belichick made the right call to ignore his scouts during the 2019 draft.
Then again, the physically gifted wideout's lack of production and propensity to miss time could leave him on the outside looking in.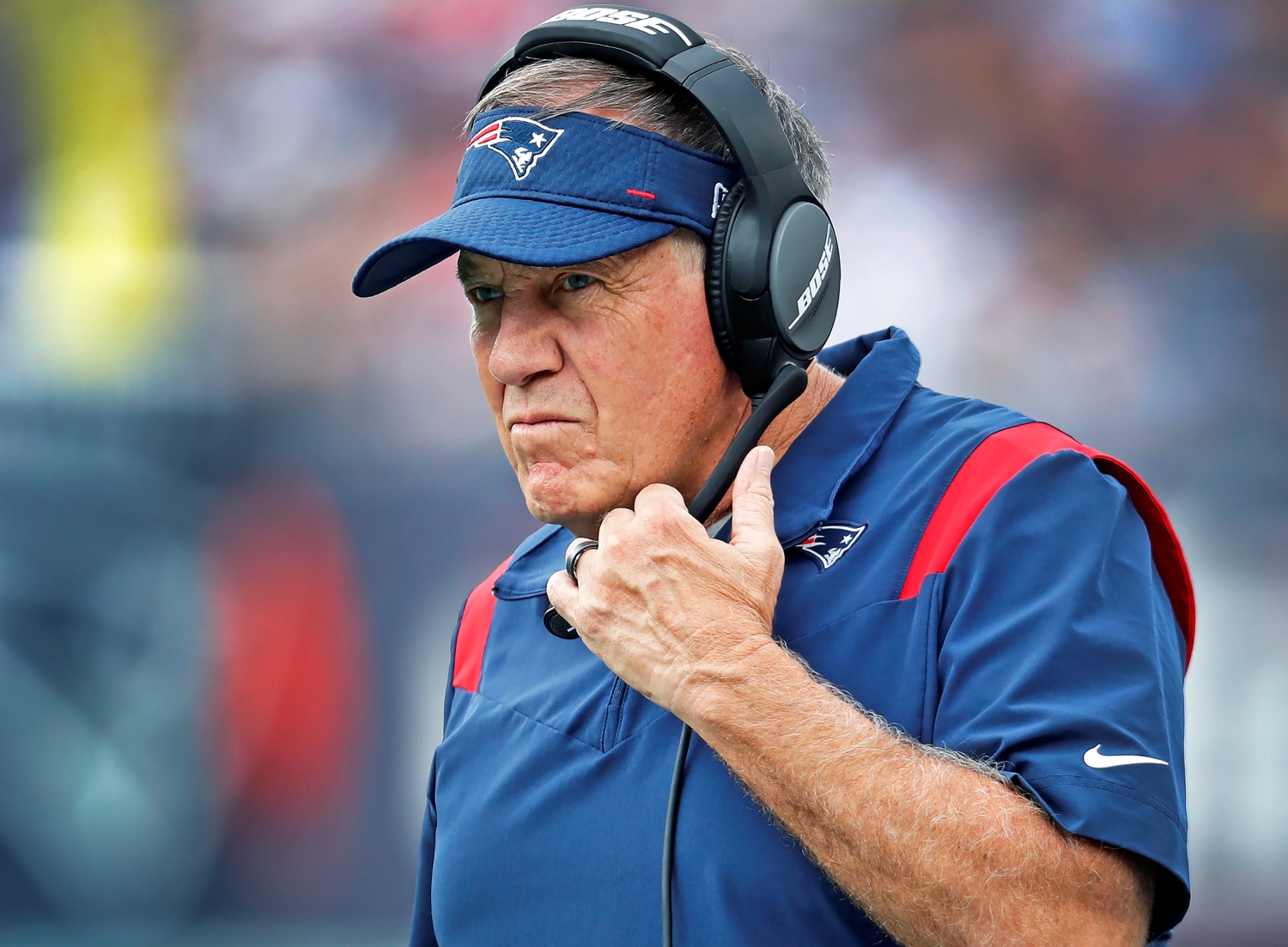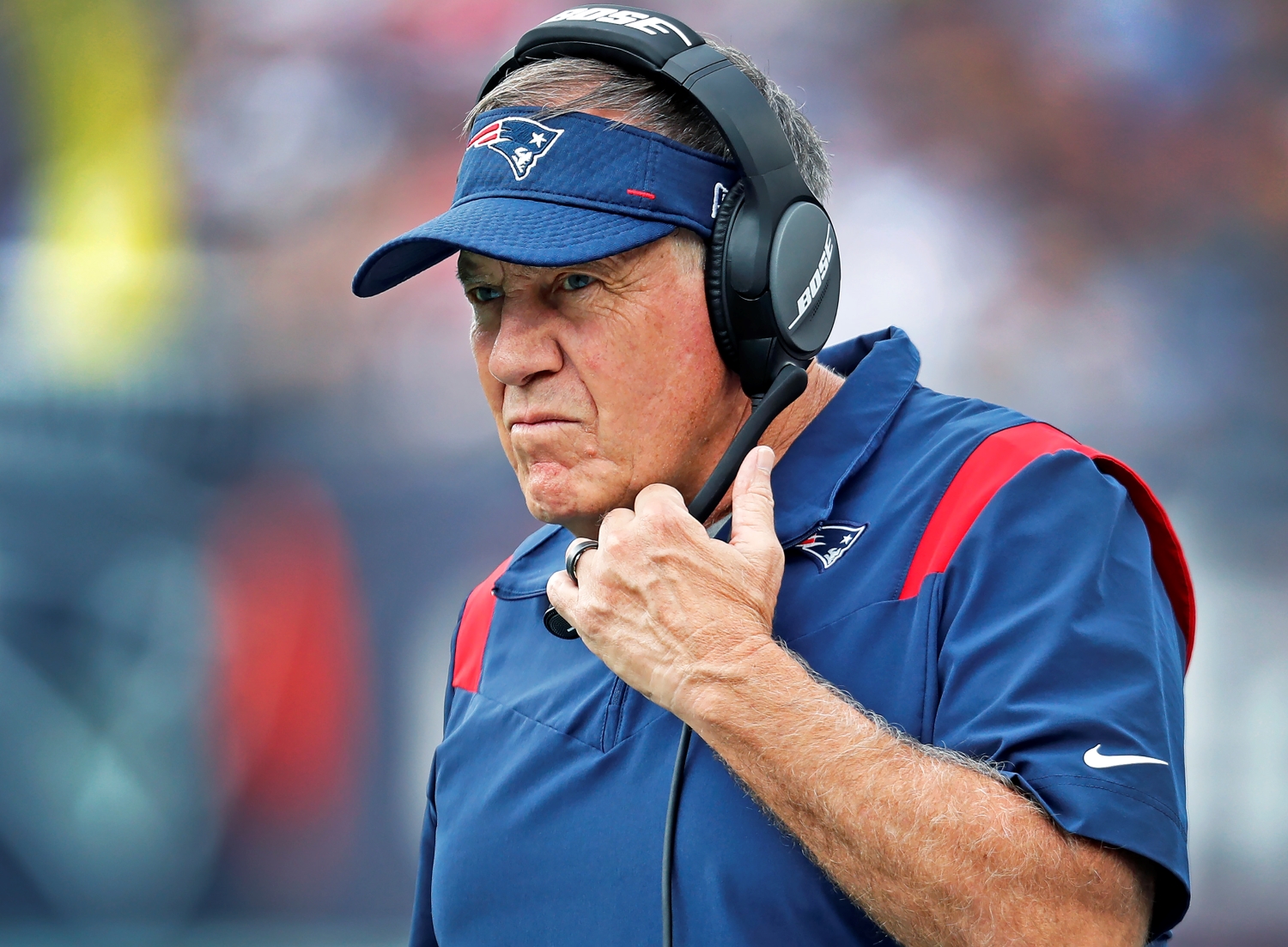 With Harry returning to practice, his boss is officially under pressure to make a tough roster decision. And depending on how the situation unfolds, Belichick can either help or hurt his Patriots legacy.
On one hand, if he adds the third-year receiver to the active roster, he could finally reap the rewards of his franchise-altering gamble. Harry looked solid over the summer and has the size and strength to outmuscle defensive backs. If the former Arizona State star takes advantage of what appears to be an open path to playing time, it wouldn't be a total shock to see him become a consistent playmaker for Mac Jones.
After all, according to a tweet from The Athletic's Jeff Howe, New England's rookie quarterback was 14 of 18 targeting Harry in training camp. So, there's definitely a chance that the two first-rounders could build on that chemistry and make Belichick look good at the same time. And if Harry manages to become a reliable playmaker, that would be a major boost for his boss's legacy as a general manager, which has understandably come under fire in recent years.
On the other hand, if the Patriots don't active the oft-criticized receiver or use him as trade bait to land a draft pick or player at a position of need, what will that say about Belichick's evaluation skills? Giving up on Harry entirely would cement his case as the worst pick in franchise history. Plus, it would reinforce how badly Belichick botched the 2019 draft considering DK Metcalf, Deebo Samuel, and A.J. Brown have all developed into top-flight pass-catchers.
The situation could also end with Harry getting activated and delivering another disappointing stat line. Based on how his first two years in Foxborough went, it's certainly wouldn't be a shock if he fails to live up to expectations. That outcome would further damage Belichick's legacy as a GM, as it would be undeniable that he wasted a valuable pick on a player who seemed like a poor system fit all along.
At this point, the pressure is on both N'Keal Harry and Bill Belichick to prove their critics wrong.
If they don't, it sure will be interesting to see how much longer Robert Kraft plans on paying them.
All statistics courtesy of Pro Football Reference.