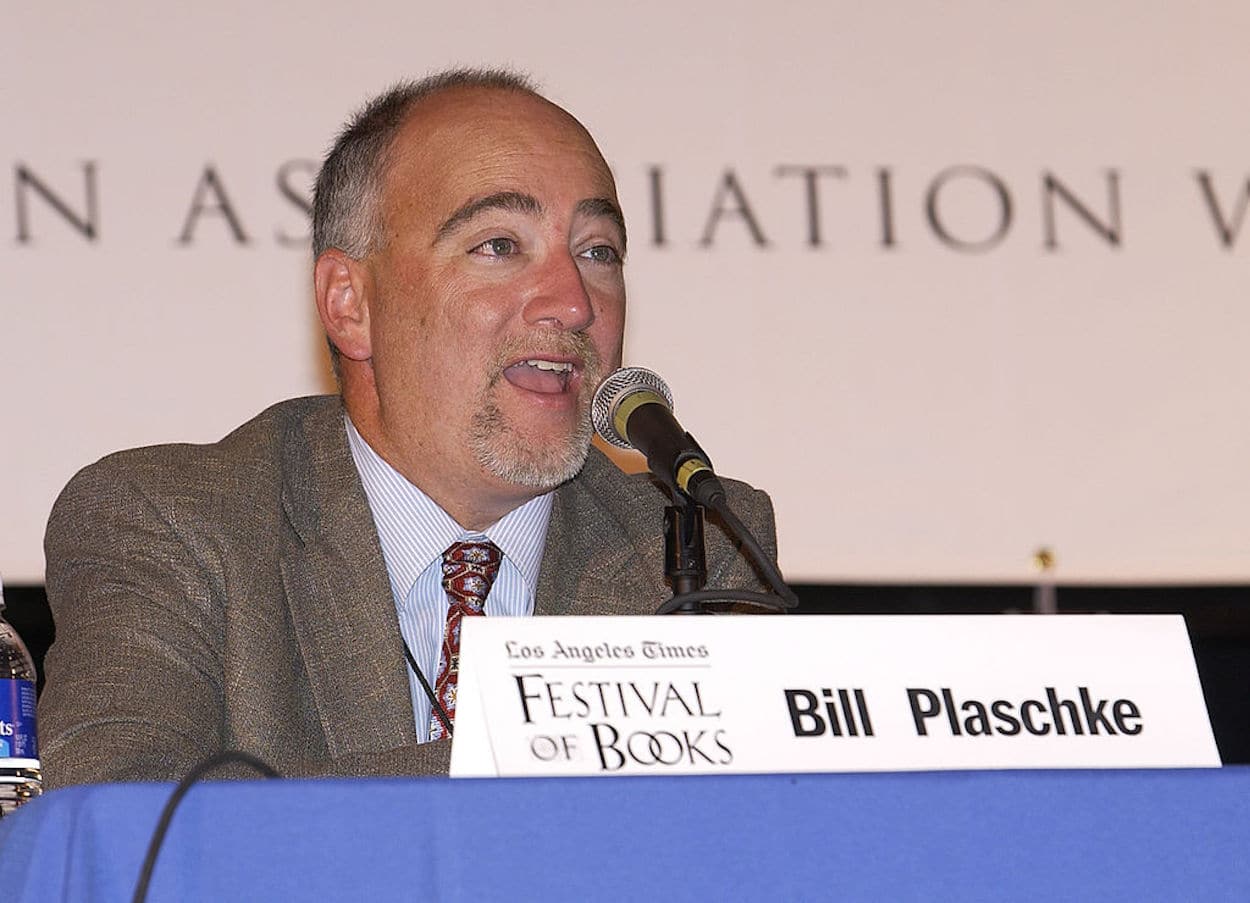 Bill Plaschke Adds Insult to Lakers Fans' Collective Injury By Predicting a Successful Clippers Season
If it's not bad enough that the LA Lakers are floundering, Bill Plaschke also sees the Clippers climbing up the Western Conference ladder.
This might not be breaking news, but the Los Angeles Lakers aren't in a good place right now. The iconic franchise has fallen on hard times; when you miss the playoffs despite having LeBron James, Anthony Davis, and Russell Westbrook on the roster, that underscores the scale of the issue. Hiring Darvin Ham probably won't do too much to change that.
Although most Lakers fans are probably cognizant of that reality, Bill Plaschke still managed to rub a bit more salt in their collective wound. During a recent appearance on The Dan Patrick Show, the veteran scribe said the Lakers are "in trouble" before praising the LA Clippers.
Bill Plaschke feels much differently about the Lakers and the Clippers 2022-23 campaigns
As you may know from ESPN's Around the Horn, Bill Plaschke has spent the bulk of his career working for the LA Times. That's given him a first-row seat for the highs and, more recently, the lows of the Lakers' franchise.
During an interview with Dan Patrick, the veteran scribe was asked how Lakers fans should feel after a potential deal to land Kyrie Irving fell through. Unsurprisingly, Plaschke didn't have much optimism about those wearing purple and gold.
"[Lakers fans] should feel, the fact that Westbrook is staying, we knew he was staying, but the fact that he just reminded us of this, $47 million and singing "you can't break my soul." I'm glad we can't break his soul for 47 million freaking dollars. That's a comfort," Plaschke said. "Laker fans are, they're in trouble. They've thrown their hands up. Kyrie wasn't going to help, he was going to make it worse, but it's still bad. They've got nowhere to turn. I mean, their best option right now is to try to get Gary Payton, but knowing their luck, they'll get the Gary Payton Sr. and not the son. … There needed to be a line in the story about Russell Westbrook agreeing to stay for $47 million, thus dashing the Lakers' playoff hopes for next season."
While that might sound harsh, that take isn't unreasonable. The Lakers, thanks to James, Davis, and Westbrook, don't have much room to really adjust their roster. If that outlook wasn't dark enough, though, Patrick then asked about the Clippers' prospects.
"Huge hope," Plaschke continued. "I'm on the verge, I'm not gonna do it, but I'm gonna come right to the edge of saying, of predicting them to be in the NBA Finals next year. If Kawhi Leonard is as healthy as we think he's gonna be, they signed John Wall, whose body should be in good shape after he hadn't played in 20 months, they got Norman Powell, they re-signed [Robert Covington]. They've got a heck of a team. They've got to be, in my mind, considered one of the favorites in the west next year, if not the favorite."
To be clear, Wall and Leonard's health are some sizable ifs. At the same time, though, Plaschke is presenting a rather dark timeline for Lakers fans. Struggling to make the playoffs is one thing; seeing your crosstown rival shine makes it feel that much worse.
If nothing else, at least there are 17 championship banners to fall back on.
Like Sportscasting on Facebook. Follow us on Twitter @sportscasting19 and subscribe to our YouTube channel.