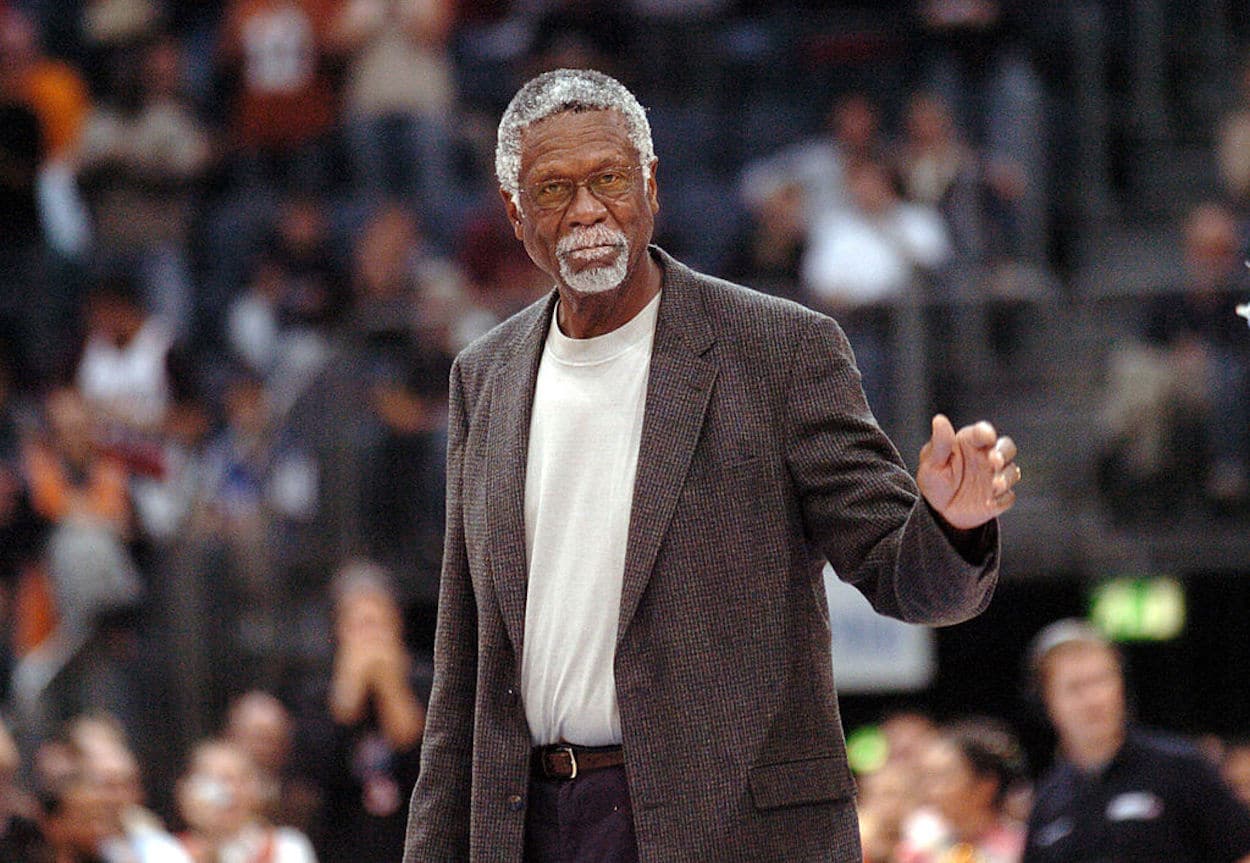 Bill Russell's Final Basketball Game On an Empty Court in Munich Tells You Everything You Need to Know About Him
While Bill Russell's final basketball game wasn't exactly conventional, it did prove two fundamental truths about the big man.
When you think of Bill Russell, you probably imagine the NBA legend dominating the competition as a member of the Boston Celtics. While he did shine in those circumstances, his last time on the hardwood came under much different circumstances. Rather than being under the bright lights and in front of thousands of screaming fans, the big man said goodbye to the game on an empty court in Munich, Germany. There, he and his son engaged in an uneventful game of one-on-one, and that was that.
Although that might sound a bit bizarre and almost sad — how could an all-time great not leave the hardwood to a shower of praise and admiration? — it actually seems fitting. When you hear Russell's story, that final outing was perfectly suited to the type of man he was.
Bill Russell showed his humanity in his final time on the basketball court but still won the game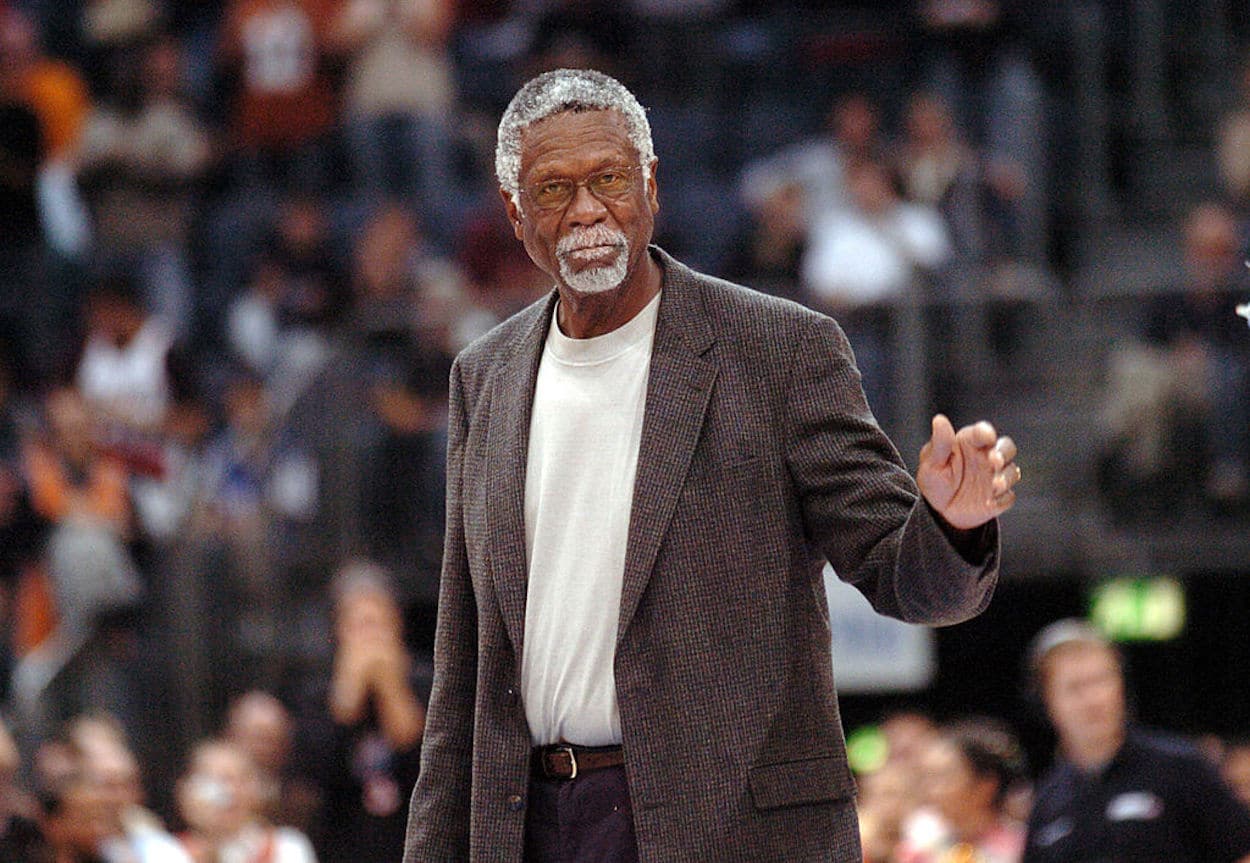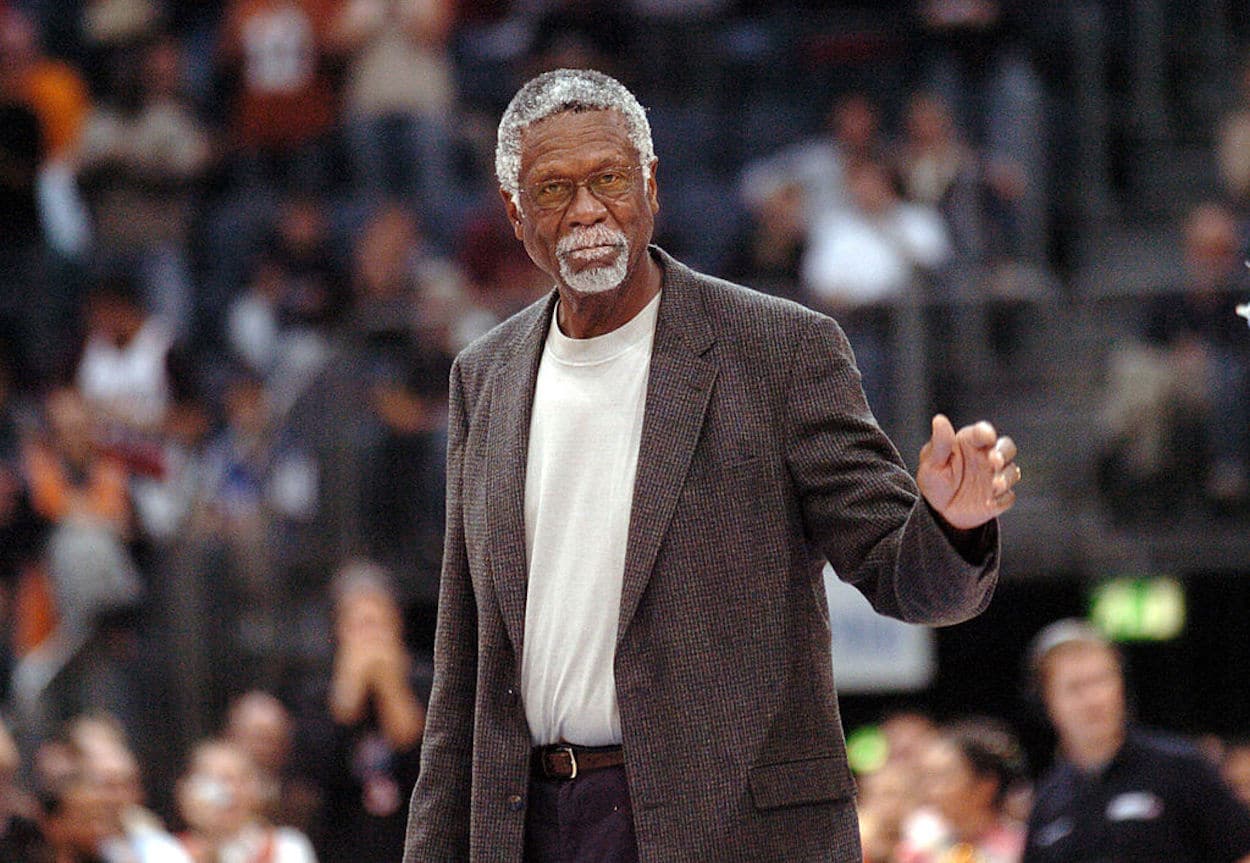 In the world of sports, it's something of a cliche to go out on top. Bill Russell took that plan a bit more seriously than most.
As recounted in Mr. Russell's House, which is preserved on Youtube, the Celtics center retired after the 1969 NBA Finals and essentially left basketball behind. "I didn't play anymore," Russell told Bill Simmons. He did, however, make one exception: a single pick-up game with his son in 1972.
"I took my kids to the [1972] Olympics," the legend explained. "And [Russell's oldest son] says, 'I'm playing basketball every day, and I've run out of competition.' He says, 'You want to play me one-on-one?' 'Son, I don't play basketball anymore.' 'You scared of being embarrassed?' 'No.' 'Well, I think you're scared.'"
That trash talk, it seems, was all it took to get Russell onto the court. Once there, he dominated the game before briefly backing off.
"So, we go out to this court. I says, 'How many baskets?'" he continued. "He says 21. I says, 'OK.' So I got him 19-0, and then I says, 'Now you can score twice.' And he says, 'Why?' I said, 'Just score twice.' So, he scores twice, and I finish it off. So, I beat him 21-2. He says, 'Oh, why'd you let me score twice?' I said, 'For two reasons. One, you can't go away saying that I was so mean that I skunked you. And you can also brag that you scored twice on Bill Russell."
The center then confirmed that outing on an empty court in Munich was the last time he played basketball. While it's theoretically possible that he took to the hardwood between 2013 and 2022, it certainly seems unlikely.
Although an empty court in Germany might seem like an inopportune place for Bill Russell to say goodbye to basketball, that game does sum up the big man rather well. He was a gentleman, happy to share his time and his insights, but also was an undisputed winner.
He managed to prove both of those realities during his final time on the court.
Like Sportscasting on Facebook. Follow us on Twitter @sportscasting19 and subscribe to our YouTube channel.