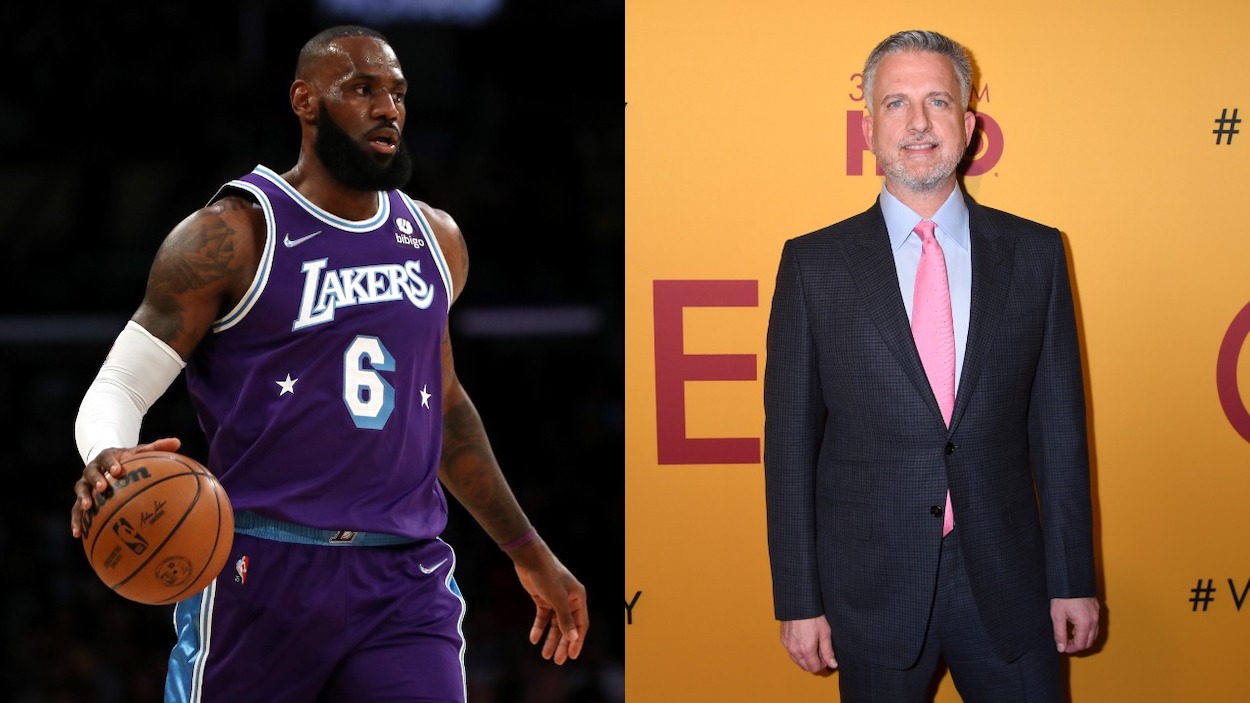 Bill Simmons Drops Bombshell Prediction About LeBron James' Future: 'I Don't Care if It Gets Aggregated Because I Think I'm Right'
The Ringer's Bill Simmons made an incredible prediction about LeBron James' future, and he sounds very confident in his "intel."
Ok, Bill Simmons, you asked for it with your LeBron James bombshell.
Simmons, the former ESPN.com Page 2 breakout star, former Jimmy Kimmel Live writer, former Grantland messiah, and Bristol pariah, loves to scream at the "aggregators" on his podcast network at The Ringer to not quote him on his more outlandish predictions or controversial opinions.
On a recent NBA-centric episode of the Bill Simmons Podcast with fellow ESPN defector Ryen Russillo, The Ringer founder unleashed one of his boldest predictions to date, based on his "intel." It involved NBA expansion, James leaving the Los Angeles Lakers, billions of dollars, minority governorship, and basketball in Sin City.  
Simmons was so impressed and confident in his Grand Unified Theory of LeBron that he even told the lowly "aggregators" to write up his proclamation. So, here we go.
LeBron James hijacked All-Star Weekend with talk of his future
LeBron James is not afraid to put the organizations he plays for on notice that he won't be returning. He's done it to Cleveland (twice) and to Miami. Now, he's (unofficially) informed the LA Lakers that he doesn't see himself as a Laker for life.
During the 2022 All-Star Weekend, in James' NBA hometown of Cleveland, Ohio, the superstar dropped several fascinating nuggets about his basketball future.
After the Lakers failed to make any substantive moves prior to the NBA trade deadline, James seemed unhappy with his current organization and took what seemed like several passive-aggressive shots at his own front office.
He praised both Oklahoma City Thunder general manager Sam Presti and Cleveland Cavaliers GM Koby Altman, all while seemingly leaking how unhappy he and his Klutch team are that Lakers GM Rob Pelinka didn't do a Russell Westbrook (plus a Lakers first-round pick) for John Wall swap before the deadline.
Possibly the biggest piece of news from James' All-Star Weekend blitz is that he confirmed to The Athletic's Jason Loyd that playing his final seasons with his now-high school junior son, Bronny James, is his ultimate goal.
"My last year will be played with my son," James told Loyd. "Wherever Bronny is at, that's where I'll be. I would do whatever it takes to play with my son for one year. It's not about the money at that point."
After those comments, the NBA world now knows that in 2025 (at the earliest), LeBron will likely sign with yet another team.
However, Bill Simmons has even bigger ideas about LeBron's future.
Bill Simmons believes LeBron James' next move will involve the NBA expanding to Las Vegas
On a Sunday night episode of the Bill Simmons Podcast with fellow NBA nut Ryen Russillo, Simmons dropped what certainly sounded like insider predictions about how LeBron James' NBA career will end and how he'll transition into life off the court in the next few years.
Simmons was so confident in the scenario he laid out for James' future that he even granted permission to the internet's "aggregators" — whom the former internet writer holds so much disdain for — to print his words.
When the topic of James' future came up on the pod, Simmons told Russillo:
I have some intel. I think the league is going to expand to Vegas and to Seattle. And I think the leading contender to get that Vegas team is going to be that Fenway Sports Group. They have Liverpool, they bought the [Pittsburgh] Penguins, they've been circling different NBA teams for a while. I think they looked at Minnesota [Timberwolves], and I think they're the leading contender to Vegas. And, if I had to bet on a LeBron scenario, it would be for him to be involved in whatever happens with that. Where he is the point man of that Vegas team. And I haven't heard that mentioned. I don't care if it gets aggregated because I think I'm right. I think that is 'scenario A' for LeBron. He wants to be an owner. I think he wants to run one of these teams.

Bill Simmons on LeBron James' future
James is already a partner in Fenway Sports Group. When he and his business partner Maverick Carter became partners in March 2021, they became the first two Black partners in the company.
Simmons went on to explain more about why his "intel" tells him NBA expansion is coming and how James and Carter's involvement in Fenway Sports Group would give that partnership a leg up on acquiring a newly-minted Las Vegas franchise.
Simmons explained the astronomical money involved in expansion and how the NBA will court minority governorship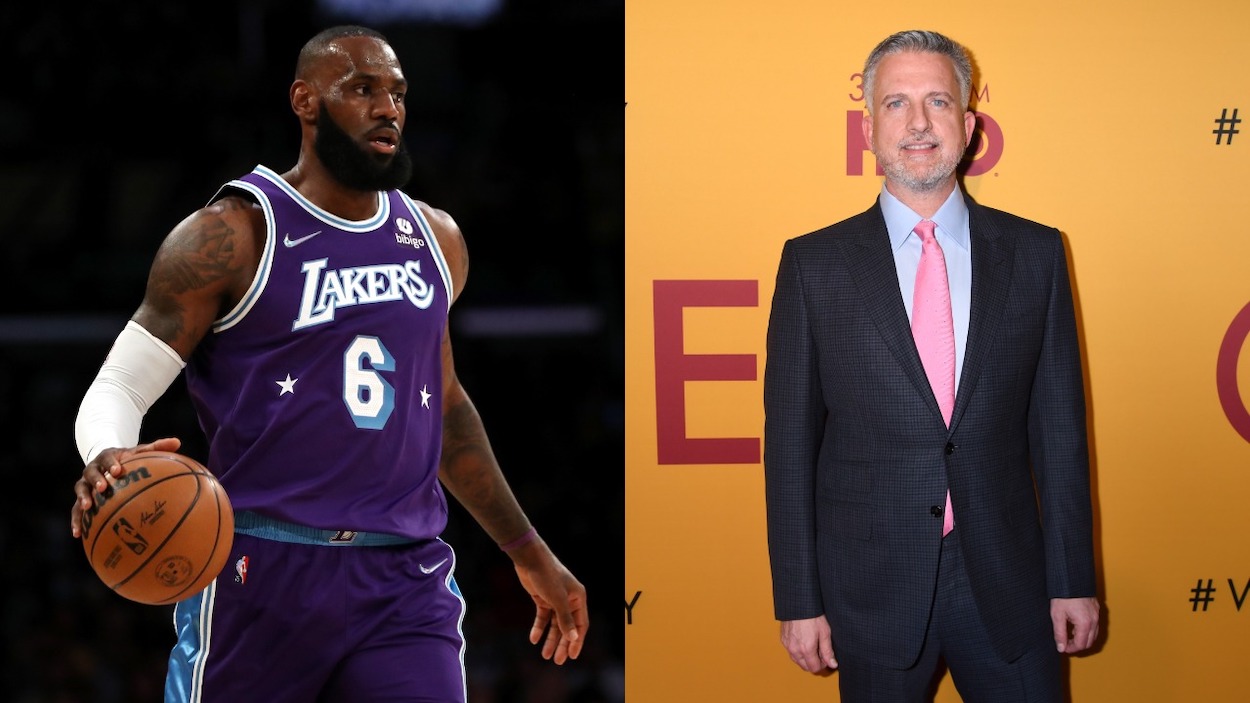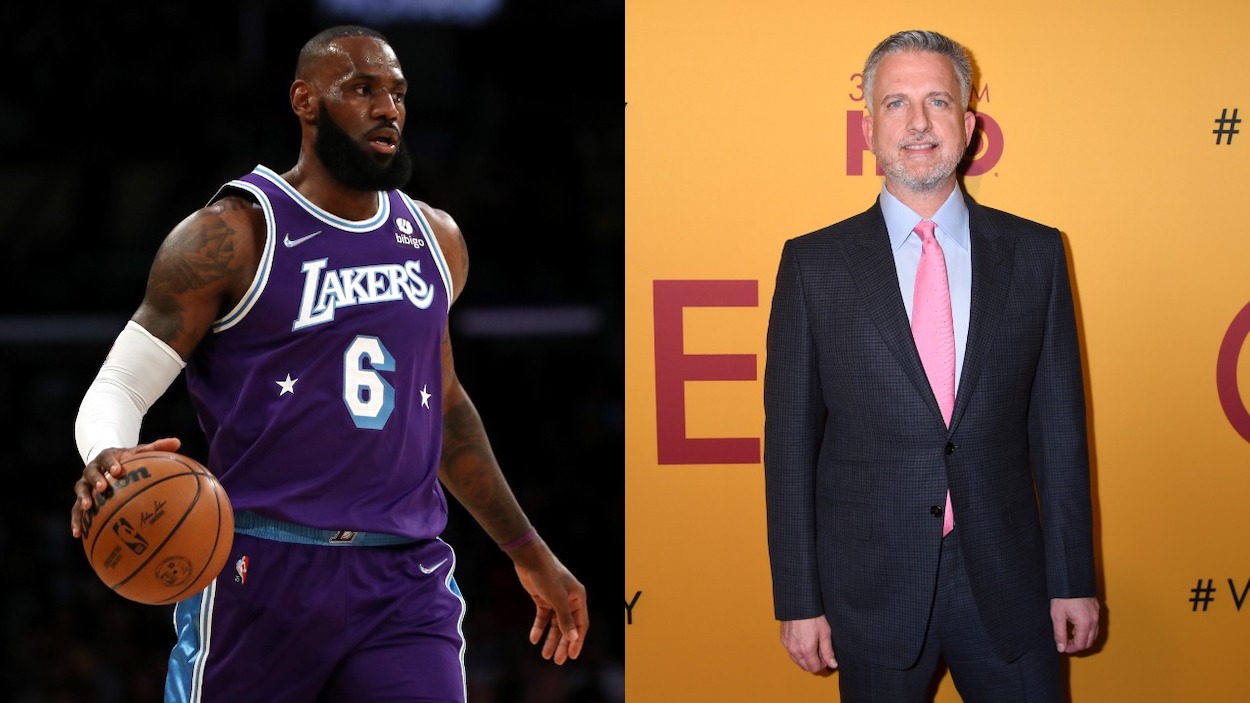 Bill Simmons dove deeper into NBA expansion, making a compelling case that a 32-team league is closer than many think. He started with the math. Simmons estimated it will likely cost around $3 billion for the new governors of the Las Vegas franchise and $3.5 billion for Seattle.
If those are the expansion franchise fees, the NBA's current 30 teams would divide that money up equally. Each franchise would net a little over $200 million. Those checks "would kind of cover a lot of the attendance stuff they lost over the last two years," according to Simmons.
The argument — which Mark Cuban has made in the past — is that while big checks in the short-term are great, it now means two more teams will be splitting NBA revenue, especially the massive media deals the league makes.
Simmons had a counter for that, too, saying. He said "they could also rig it — and they've also done this in the past with the expansion teams — where it's like, 'you don't get to participate in the media rights for two years, three years, whatever.'"
Money aside, though, Simmons also explained why LeBron James' involvement is so important from the NBA's perspective:
Ultimately, they want LeBron to be the point of the team. They did this with [Michael] Jordan. We watched them do it, and I think they want to do it with LeBron. How is that going to work with him playing basketball? I don't know. Could it be Fenway Sports Group buys Vegas and them LeBron plays for them for two years and then eventually joins as the lead owner? I don't know. Could you see Adam Silver bending the rules and making it so that an owner can also play for the team? Would you put it past Adam Silver? … I think [the NBA] is going to be really, really, really, really, focused on having minority representation with the two ownership groups, however that happens. And LeBron is definitely going to be involved in that.

Bill Simmons on NBA expansion
It's a fascinating scenario that Simmons puts forth, both from an NBA and a LeBron James perspective. Now that the podcaster's theory is officially "aggregated," all we can do is wait and watch.  
And get ready for the inaugural season of the Las Vegas LeBrons in 2025, featuring their No. 1 overall pick, Bronny James.
Like Sportscasting on Facebook. Follow us on Twitter @sportscasting19