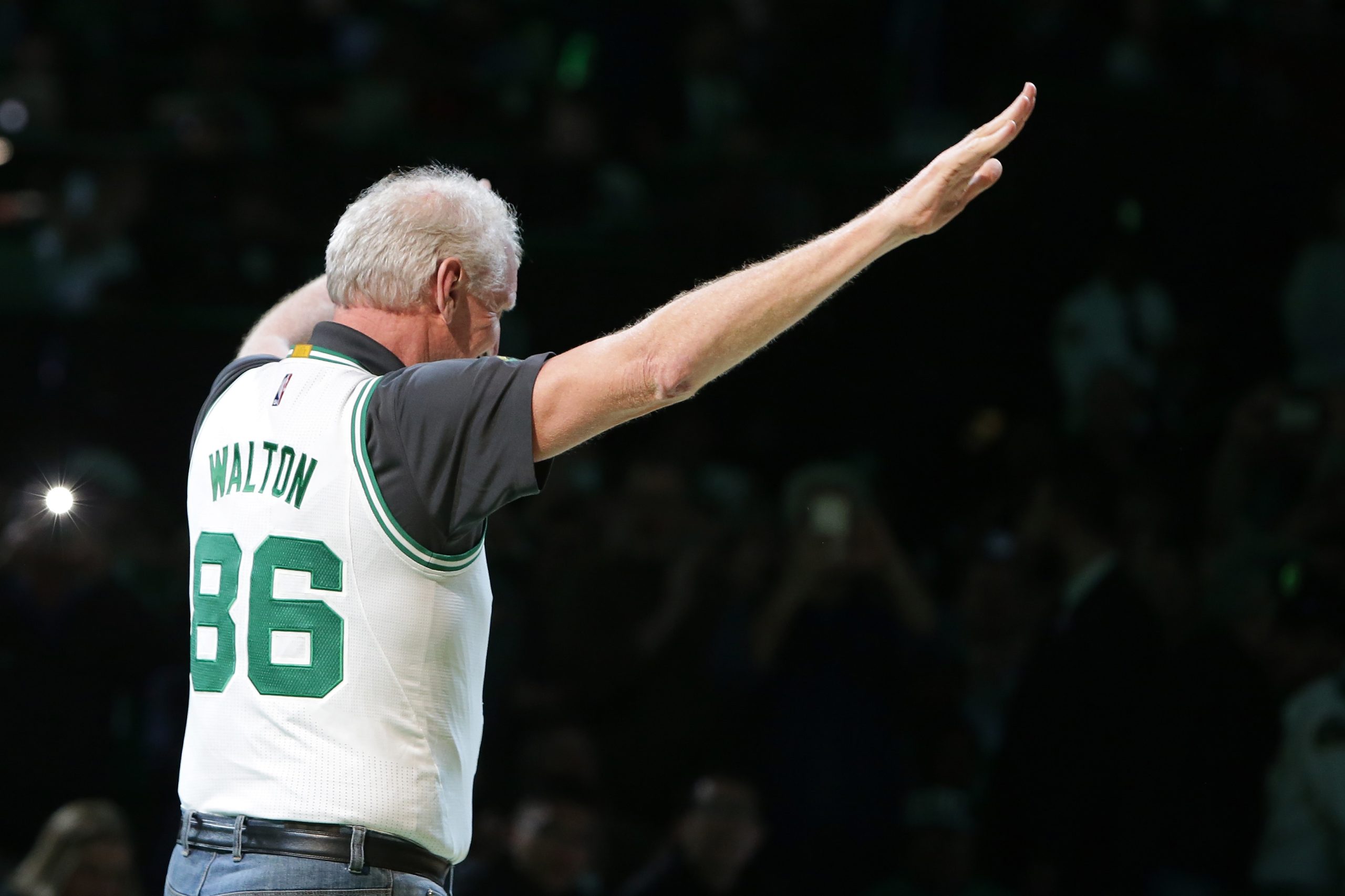 Bill Walton Details Travel Problems From Being 6-Foot-11 and Explains Why Flight Attendants Have the 3rd Worst Job in the World
Bill Walton recently discussed the problems with being 6-foot-11 and why he has a lot of respect for flight attendants.
Bill Walton has certainly had his share of problems that affected his Hall of Fame basketball career. A broken back clearly hampered him, along with foot injuries that forced him to miss multiple seasons.
Despite the setbacks, the 6-foot-11 Walton made the most of his time when he was on the court. He was named MVP of the league for the 1977-78 season. He led the Portland Trail Blazers to a title in 1977 and played a key role with the Boston Celtics during their championship season in 1986.
During a recent interview, Walson also explained the difficulties of being 6-foot-11. He said flights become a big problem. In typical Walton fashion, the exuberant big man got a bit off track and explained why flight attendants have the third-worst job in the world.
Bill Walton showed he could be both 'the guy' and a piece to the puzzle during his NBA days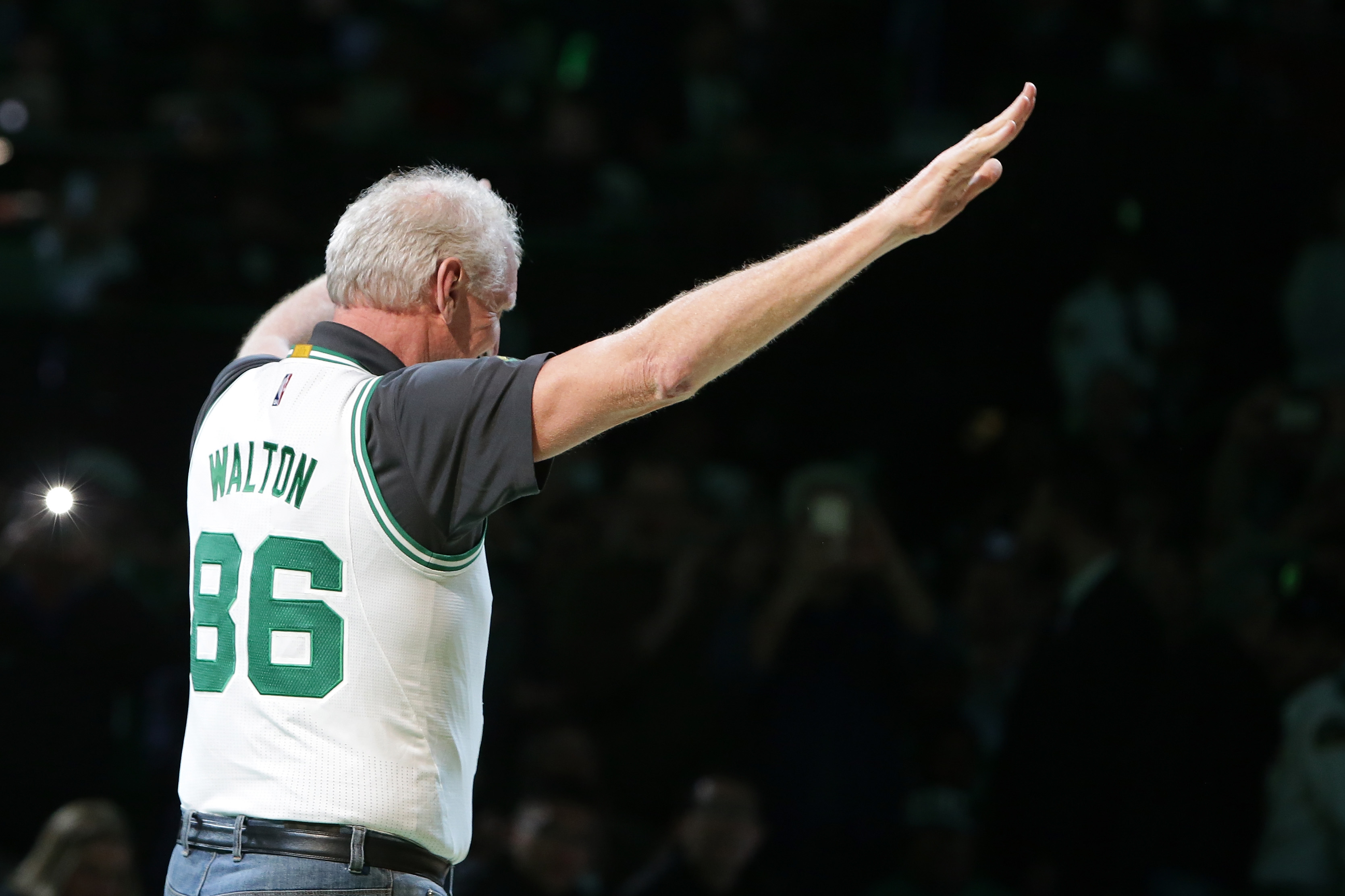 Walton was one of the most decorated college basketball players during his days at UCLA. Portland made him the top pick in the 1974 NBA Draft. He played four full seasons before missing the entire 1978-79 season with a foot injury that limited him to 14 games in the next three seasons. After playing those 14 games in the 1979-80 season, he sat out the next two years.
During his first four seasons, the Blazers leaned heavily on him. Walton led the league in rebounding (14.4) in his third season while averaging 18.6 points. He was the main man on a championship team when healthy.
After missing consecutive seasons, Walton played three seasons for the San Diego Clippers before the Celtics traded for him prior to the 1985-86 season. With Boston, his role was to spell Kevin McHale and Robert Parish. Walton filled that role to perfection.
In that year, he played the most games ever in his career (80) and was instrumental in bringing a championship to Boston.
Bill Walton said he's living in a world 'built for preschool children'
During a recent interview on the Al Franken Podcast, Walton described how he was not only living in pain during his playing days, but he also had his troubles from being so tall. He described it as living in a world "built for preschool children."
Being 6-11 had its advantages on the hardwood, but it can definitely be a challenge on the road.
"When you're at home or you're on your bike or in the gym, everything fits," he said. "Try being 6-11 and being on an airplane every day. Try being 6-11 and trying to check into a hotel. Oh, I'm sorry Mr. Walton, we only have a single bed, and the ceiling in the shower is only 6-5. And the toilet is only six inches off the ground. And the mirror only goes up to somebody who is 6-4."
Walton is 69 years old. He stays active. He says he needs to get in the pool and in the weight room to stay healthy, but he said he also needs to keep getting on those planes.
"When you ride your bike and you fly on those planes, you see the best of humanity, and you see the worst of humanity," Walton said.
Walton said he feels flight attendants have the third-worst job in the world
While Walton, with his 6-11 frame, gets cramped on a plane, he told Franken he doesn't feel sorry for himself while traveling. His sympathy is with the flight attendants.
"I feel just awful for the flight attendants," he said. "There is no more confined space other than isolation in prison than being on an airplane. Here, these flight attendants, who work so hard, always have this smile on their face.
"Flight attendants have the third-worst job in the history of the world. The second-worst job is the guy that does my travel. The worst job of all is my wife Lori, but she's still here all these years.
"We had four children and nine grandchildren. Then my older brother died. He was a football player, and he just had tons of health issues. The last couple of years were terrible. Just before the pandemic, he couldn't make it anymore. He had two adult children who were the same age as our adult children, so we adopted them and their five granddaughters. So now, Lori and I have six children and 14 grandchildren.
'Up until the children left home, Lori started taking responsibility of raising service dogs. When I went down on the 24th of February, 2008 (with major back pain/depression), she had to stop. Taking care of me was a full-time job. She's fully invested in the program still, but not raising the dogs themselves."