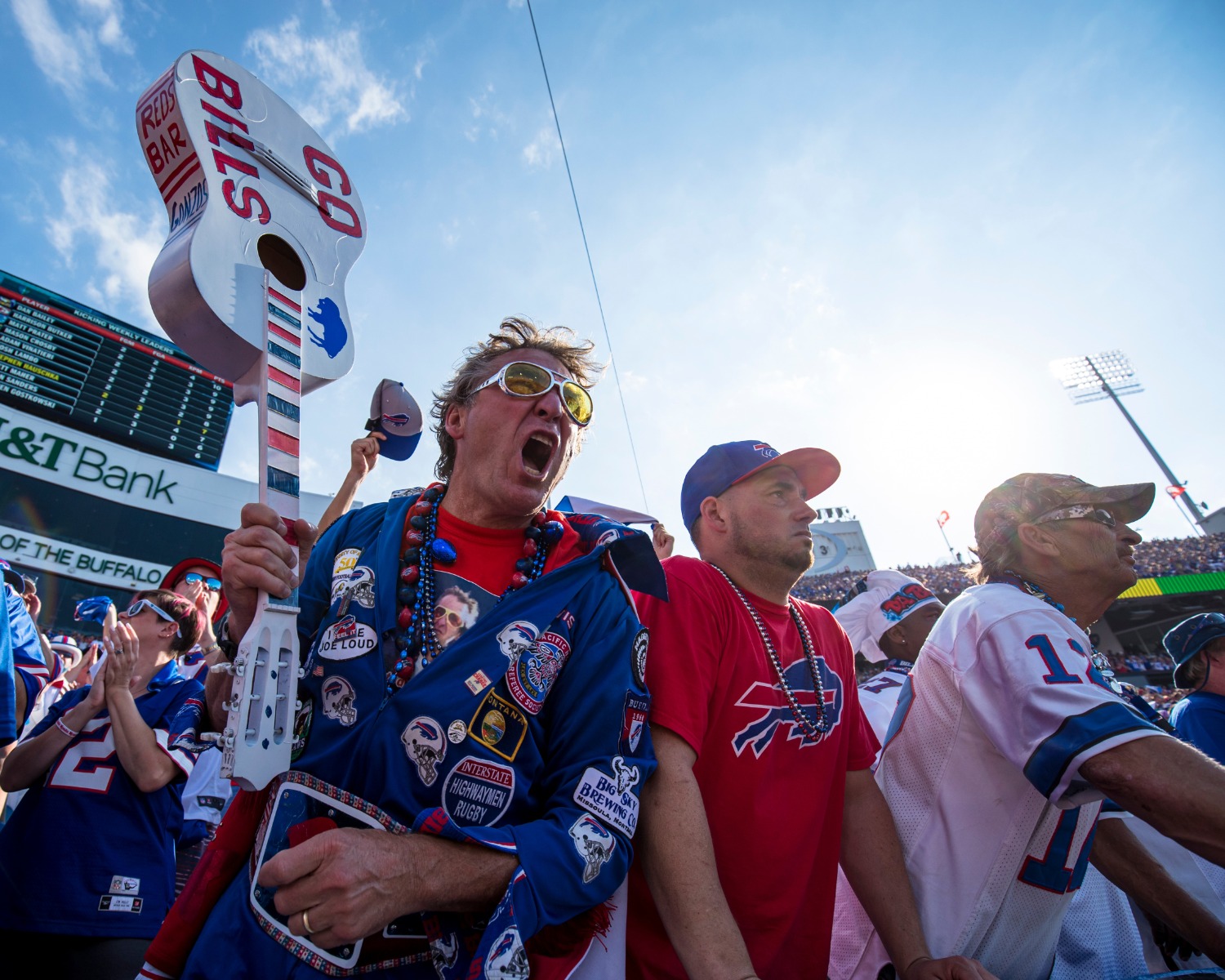 Bills Receive $12.5 Million Bid to Bring Bidets and 'Toilet Bowl' to Buffalo
The Buffalo Bills received a $12.5 million offer from Tushy that includes bringing The Toilet Bowl and bidets to the NFL franchise.
Prepare yourselves, Bills Mafia. Bidets and the "Toilet Bowl" could become new staples of being a Buffalo Bills fan. Granted, if you have to suffer through watching Josh Allen for four quarters, you'll probably be scrambling to use the loo anyways. As the franchise searches for a new stadium sponsor, a bidet company called Tushy put forth a whirlwind of a proposal.
But whether the Bills accept the $12.5 million bid or flush it down the drain, Sean McDermott's squad needs to wash away their disappointing playoff performances and take advantage of an AFC East division ripe for the taking.
An end of New Era Field
From 1998 until 2015, Bills fans flocked to Ralph Wilson Stadium to cheer on their hometown team. Of course, the stadium used to be called Rich Stadium. But when the Buffalo-based food products company's 25-year naming-rights deal ended, the stadium got re-branded in honor of the franchise's beloved owner.
For that 17-year period, Bills Mafia grew into a legitimate force. Unfortunately, those faithful fans rarely watched their team experience much success. After making the playoffs in both '98 and '99, the Bills did not qualify for the postseason until 2017.
Many quarterbacks and head coaches called Ralph Wilson Stadium home during that ugly 17-year playoff drought. Gregg Williams, Mike Mularkey, Dick Jauron, Chan Gailey, Doug Marrone, and Rex Ryan all failed to lead the Bills to the playoffs. The team employed a number of starting quarterbacks, including Drew Bledsoe, J.P. Losman, Trent Edwards, and Ryan Fitzpatrick.
The tide ironically turned once the stadium got renamed to New Era Field following an August 2016 deal with the Buffalo-based company. New Era struck a seven-year, $35 million agreement for the stadium naming rights.
Since the rebrand, the Bills have made the playoffs in two of the last three seasons. However, New Era recently asked to be released from the deal, leaving the Bills in desperate need of a new stadium sponsor.
Tushy wants to bring bidets and "Toilet Bowl" to Buffalo
It didn't take long for one company to get talks swirling about big changes in Buffalo. On Wednesday, Tushy announced its bid for the naming rights to the Bills' stadium located in Orchard Park, NY. Darren Rovell shared the letter from TUSHY founder Miki Agrawal on Twitter. And let's just say the bidet company has big plans to make a splash.
"With the news that New Era is dropping naming rights to the Bills stadium, TUSHY – a provider of bidet attachments that transforms any additional toilet into a booty wonderland – would like to announce a bid of up to $12,500,000 for the naming rights to the stadium and name it "TUSHY Stadium."
On the surface, the $12.5 million bid seems like a solid offer. But it comes with caveats that Bills Mafia may not find so appealing depending on their hygiene preferences. The company wants to deploy portable toilets equipped with bidets across parking lots and tailgating venues for every Bills home game the next two seasons.
To top it off, TUSHY wants to bring a college football bowl game to Orchard Park. And in fitting fashion, the company wants to host the inaugural "Toilet Bowl."
Bills need to flush away past playoff sins in 2020
TUSHY certainly deserves credit for creativity. Ultimately, though, Bills fans won't care one bit about bidets or the "Toilet Bowl" if the team can't flush its past playoff sins down the drain. Despite earning Wild Card spots in 2017 and 2019, Buffalo came up short in both postseason appearances due to lackluster offensive performances.
The Bills scored just three points in their Wild Card loss to the Jacksonville Jaguars in Tyrod Taylor's final season in Buffalo. Last year, Josh Allen looked overmatched as a passer despite tallying 92 rushing yards and a receiving touchdown. The Houston Texans held Buffalo to two second-half field goals while putting up all 22 of their points after halftime.
As the 2020 season approaches, the Bills have a legitimate chance to win an AFC East that no longer features Tom Brady. Cam Newton certainly changed the dynamic of the division, but he has to prove he can stay healthy. Plus, New England lost several key defensive players to free agency in Kyle Van Noy, Jamie Collins, and Danny Shelton.
No matter what the stadium gets named, the Bills absolutely need Allen to take the next step in his development. The physically gifted signal-caller must improve his accuracy and decision-making. If not, the Bills might as well flush their playoff hopes down the toilet now, bidet or no bidet.