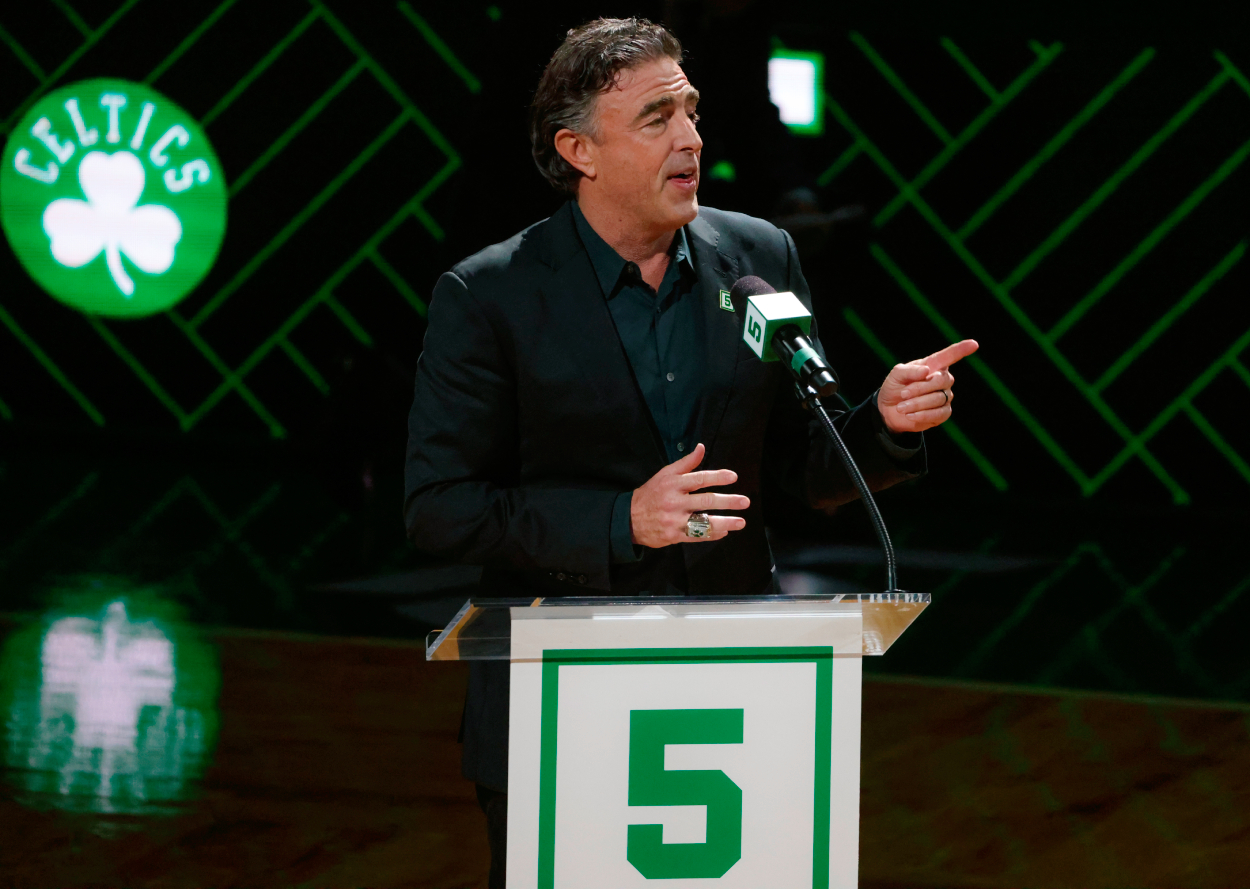 Boston Celtics Owner Wyc Grousbeck: 'We're Gonna Be a Problem'
Just how far can the surging Boston Celtics go this season?
In the last three months, the Boston Celtics have finally become what their fans hoped for. They've turned into one of the NBA's best and the talk of the league as the postseason approaches.
Led by young stars Jayson Tatum and Jaylen Brown, the Celtics are the team nobody wants to play right now. Team owner Wyc Grousbeck recently said his team isn't just built for the present. He stressed they are young, talented and expects them to be successful for years to come.
The Boston Celtics have become a brand new team in 2022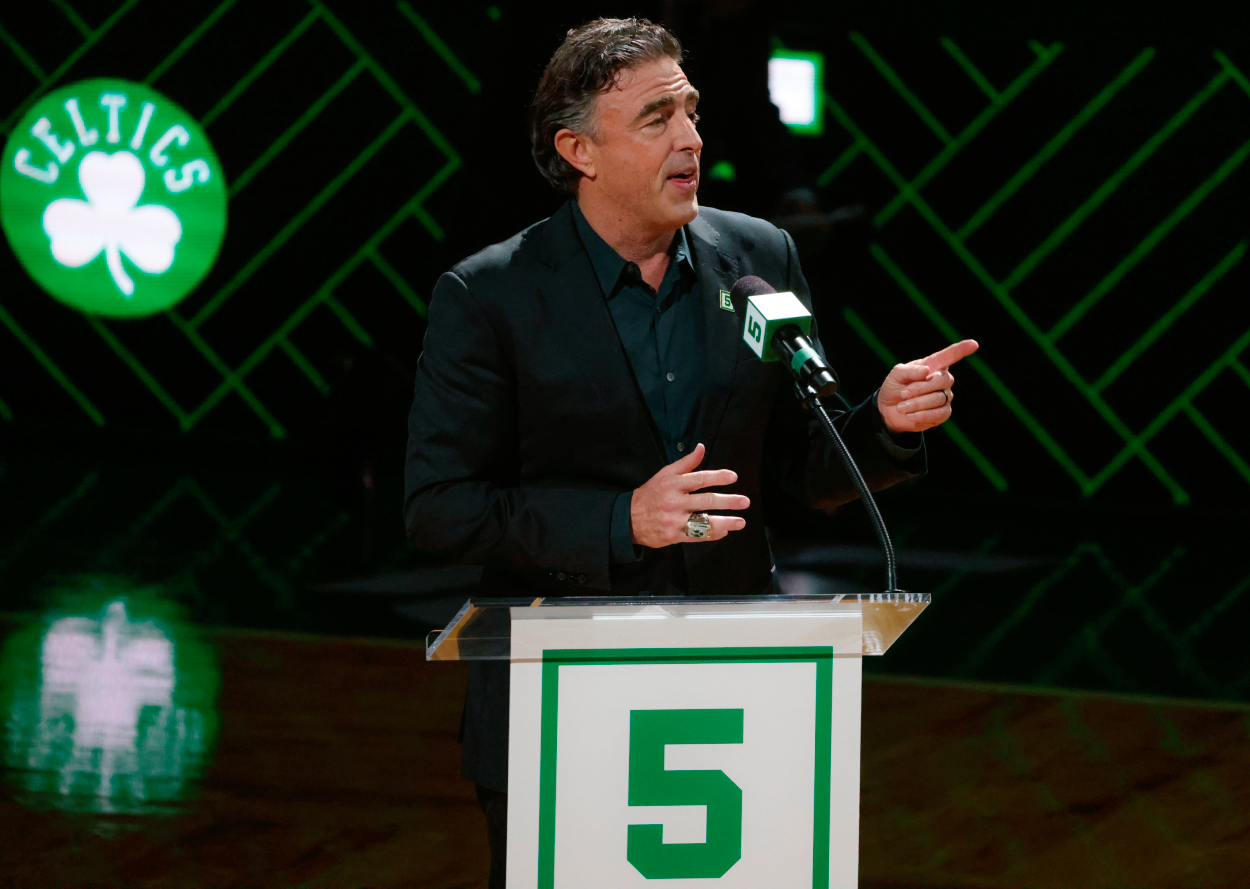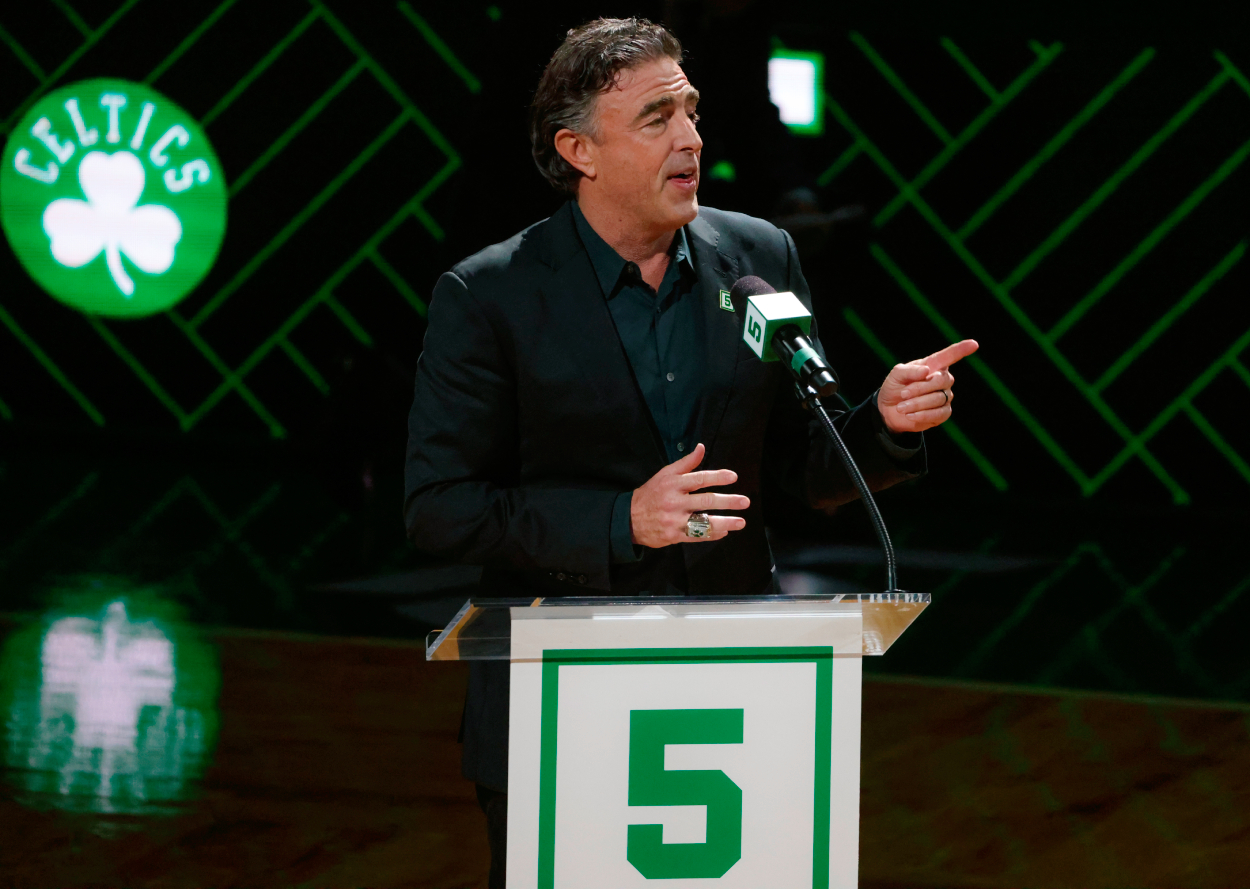 The 2022 Celtics are a much different team than the 2021 version.
As soon as the calendar flipped from December to January, the Celtics took things to a new level. Gone was the team that showed signs of promise but struggled to close out games. The 2021 Celtics blew numerous double-digit leads and struggled their way to a 25-25 record through the first 50 games of the season.
It was an ugly beginning for first-year coach Ime Udoka, who took over after Brad Stevens replaced Danny Ainge in the front office. Udoka's squad struggled to find a rhythm. The Celtics grew frustrated, leading veteran point guard Marcus Smart to publicly call out Tatum and Brown for not passing the ball.
Whatever the Celtics were doing in 2021, they're not doing now, and it's working. Udoka questioned his team's mental toughness after blowing a huge loss to the New York Knicks on Jan. 6. Since then, the Celtics have gone 28-7 and have been the hottest team in the NBA.
Boston Celtics owner Wyc Grousbeck believes 'we're gonna be a problem'
Celtics owner Wyc Grousbeck didn't put any pressure on Udoka this season. He said this was a year to settle in and build for the future.
"Just to be completely honest, transparent, which I always do, but just to really nail it down, in the offseason, when Ime and Brad were in place, I met with them," Grousbeck said Friday on WEEI in Boston. "I said I'm not freaked out about this year. Ime, you're gonna be a first-year head coach. You don't need to get off to some amazing start. This year doesn't have to be a record-setting year.
"What I want to do is win a ring, another one, when we're in the prime years — the next five years. We've got the makings here with Jaylen and Jayson. We've got Marcus (Smart) and Rob (Williams) and hopefully, they can keep developing and Rob can develop and so on, which he has.
"But I said don't do anything this year for a quick Band-Aid that's gonna mess up the next four years. This feels like we're going to build into this thing. Now, it's actually caught fire over the last couple of months or so. Everybody is feeling great.
"Anyway, I tried to take the pressure off this year for the guys and say, settle in. There's not going to be any panic from me or my partners. There' not going to be anything other than let's do everything we can to build this team. Everybody, except for Al Horford and now Daniel Theis, is like 24 or 25 (years old) on this team. We're positioned, and we're gonna keep this thing together. And we're gonna be a problem, hopefully, for people."
The Celtics aren't just winning; they're blowing everyone away
Boston has won 10 of its last 11 games, many of them in convincing fashion. The Celtics have won their last five games, four of them by 20 or more points.
They are peaking at the right time. They feel good about themselves as the playoffs are just around the corner. The Celtics sit a half-game out of first place at 46-28.
In their last game, they cruised to a 125-97 victory over the Utah Jazz. After the game, Udoka said his team is confident, and they might not have even peaked yet.
"Guys are confident, playing free and playing together," Udoka said, per ESPN. "I think we all feel there's another level we can take it to."
If the Celtics can get to yet another level, the rest of the NBA is in big trouble.