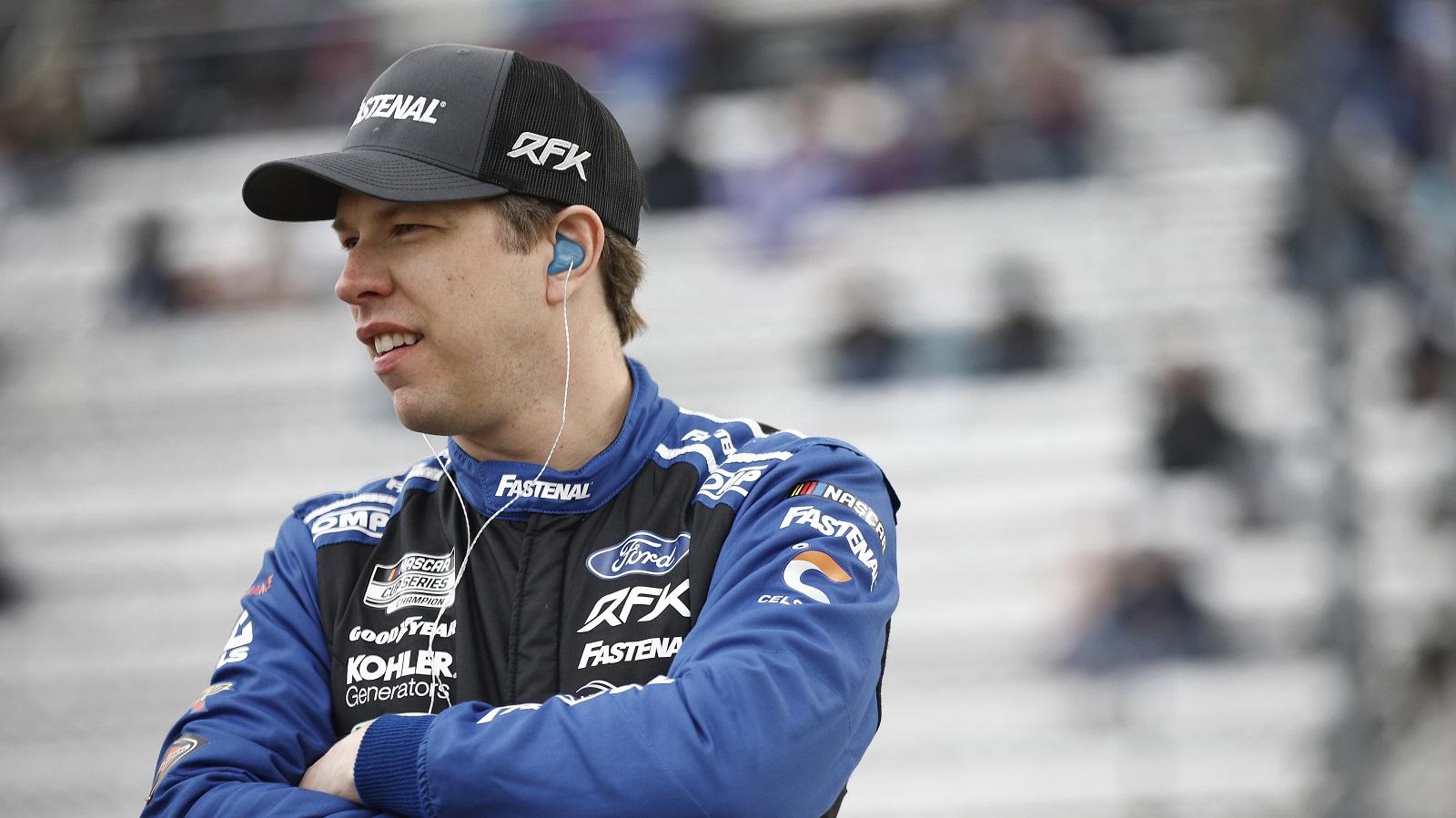 Brad Keselowski Has the Most to Gain or Lose From NASCAR's Return to Talladega
Brad Keselowski is too far behind in points, so winning at Talladega looms as one of his best shots at making the NASCAR Cup Series playoffs.
Talladega Superspeedway is to Brad Keselowski what mom's mac and cheese is to a college student returning from semester break. It means you're home, in the place where you're safe and secure.
Talladega is all that for Keselowski, and it could be a whole lot more. As frustrating as his debut season at Roush Fenway Keselowski Racing has been, the Alabama track could be his ticket to the NASCAR Cup Series playoffs.
If it doesn't pan out, then Keselowski might be down to one or perhaps two chances to win over the remainder of the season. That makes him one of the top stories of the coming weekend.
NASCAR veteran Brad Keselowski thrives at Talladega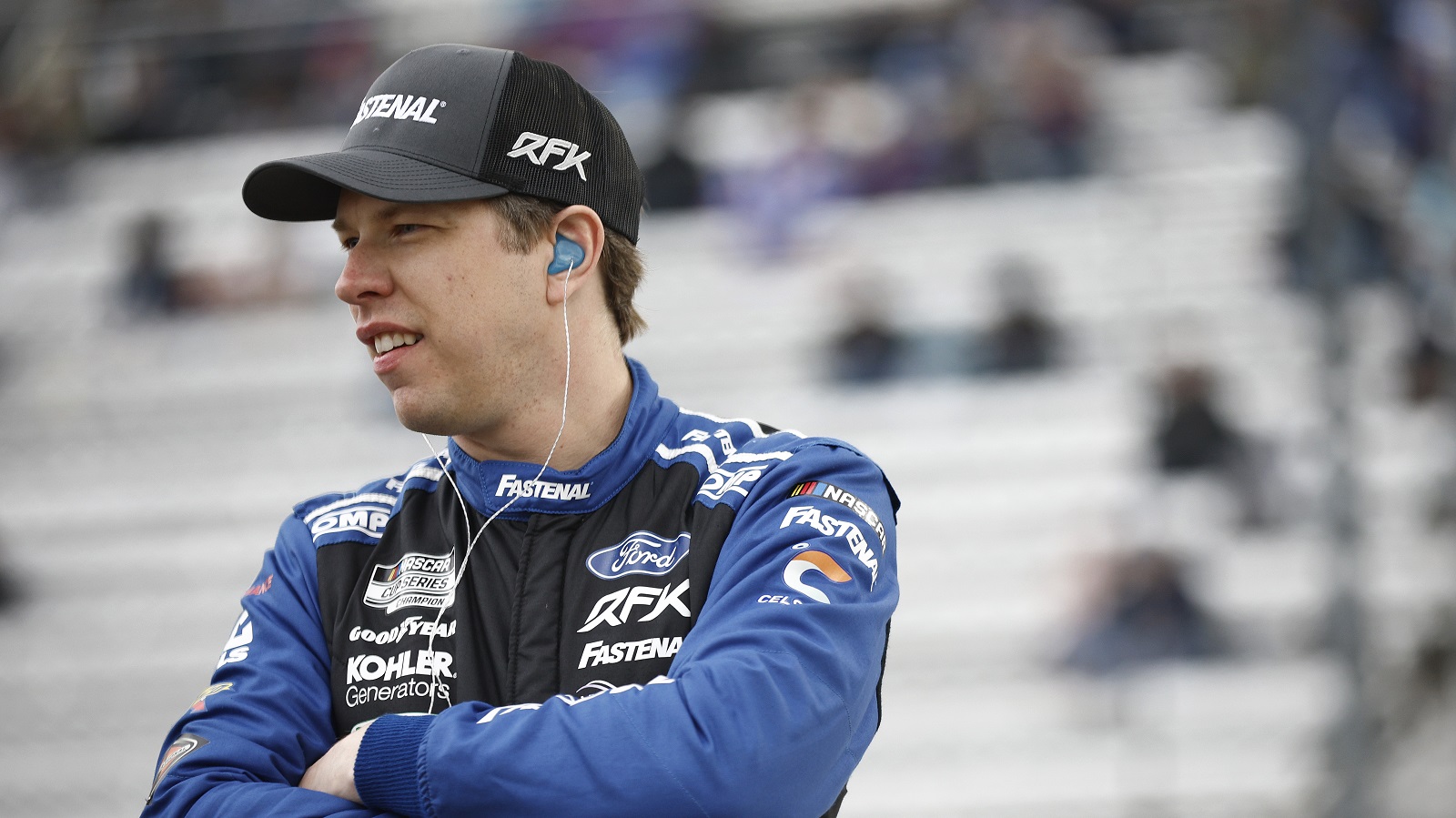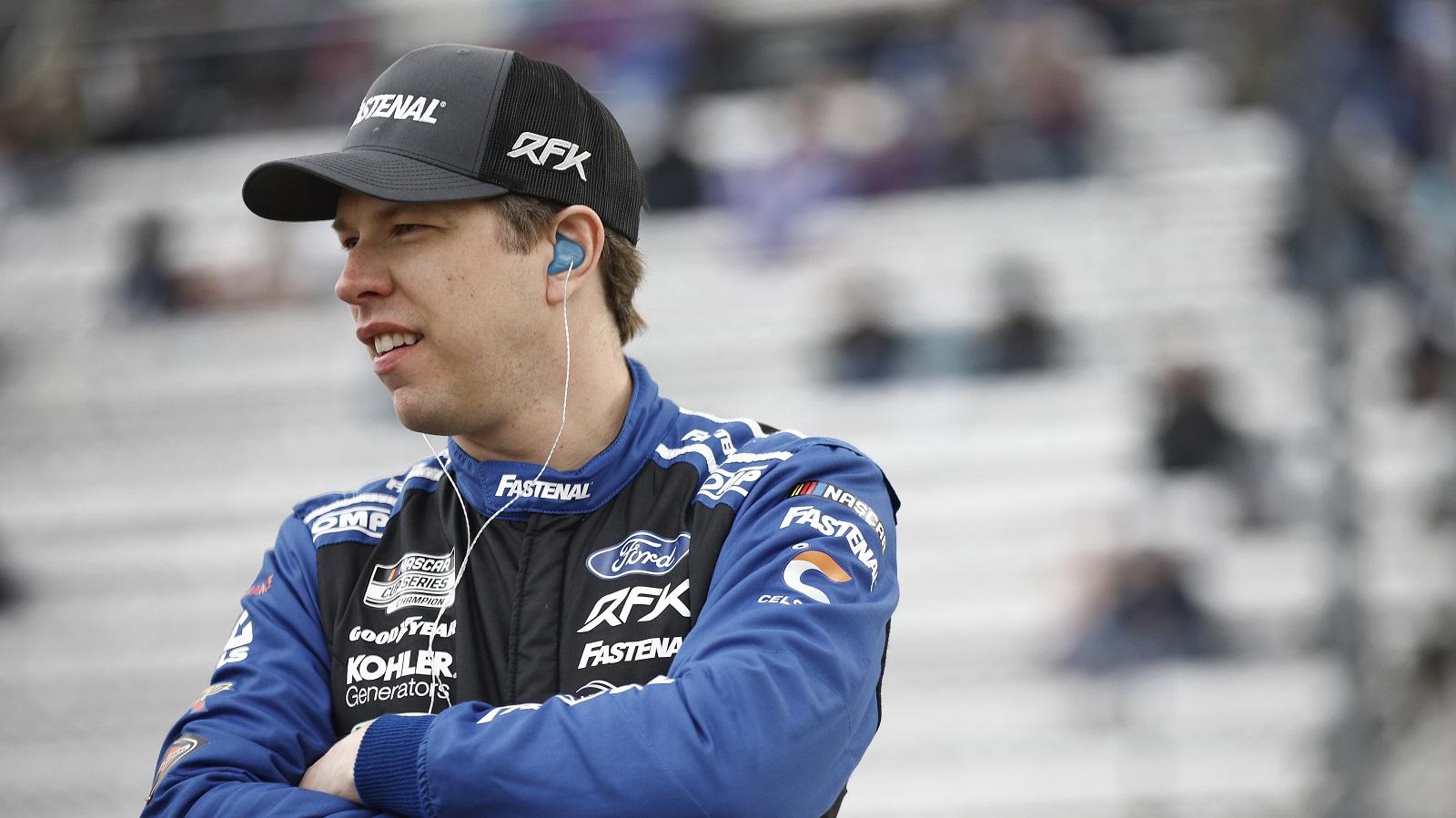 Brad Keselowski's first NASCAR Cup Series victory came at Talladega Superspeedway in 2009, and he scored the most recent of his 35 triumphs there a year ago. In between, the 38-year-old from Rochester Hills, Michigan, has won on the 2.5-mile circuit four more times.
That degree of excellence ties Keselowski with Jeff Gordon and Dale Earnhardt Jr. for second in victories there. A third Hall of Fame driver, Dale Earnhardt Sr., owns the most Talladega victories with 10. Joey Logano is the only other active driver with as many as three triumphs there.
Throw in a victory in the 2016 Daytona summer race, and that gives Keselowski seven wins on superspeedways. Denny Hamlin is second among active drivers with a combined five Daytona and Talladega treks to Victory Lane.
A superspeedway win looks like Brad Keselowski's best hope
Finishing first and second in his two Talladega appearances last season snapped a string of six finishes of 13th or worse for Brad Keselowski. If he is going to reach the Cup Series playoffs, a superspeedway seemingly is Keselowski's best path. Even putting aside the 100-point penalty that NASCAR slammed him with a month ago, Keselowski isn't having much of a season on short or intermediate tracks.
After ninth place at the Daytona 500, he experienced his worst three-race string of results since 2013. The five finishes since have been 11th and 17th place, suggesting a degree of competitiveness for the No. 6 Ford. Still, there are 21 other drivers with more top-10 showings thus far in 2022.
"For me, obviously, Talladega is a special place in my mind and always will be," Keselowski said. "It is a place of unknowns in a lot of cases, but fortunately, I've been able to be very successful there now with six victories, which is a hard feat at any one track.
"We all know most of Sunday is about survival, but we also know our Superspeedway cars at RFK consistently perform at a high level."
There are two other opportunities ahead
If Talladega doesn't prove to be Brad Keselowski's ticket to the NASCAR Cup Series playoffs, then there are two other races in the remaining 16 in the regular season that he'll likely be targeting with whatever resources RFK Racing can offer.
The first is the return to Atlanta Motor Speedway on July 10 for the Quaker State 400. Though Atlanta is just a 1.5-mile track, the makeover it received in the offseason caused it to behave more like a superspeedway than any of the intermediate tracks in use. Keselowski started from the back of the field after making unapproved changes, but he finished 12th despite early damage to his car. It was an offsite inspection afterward that led NASCAR to impose penalties against the No. 6 Ford.
There is also the second Daytona race, which closes the regular season on Aug. 27. Superspeedway races can be a crapshoot to begin with since everyone is just one mistake by someone else from being caught in "The Big One." The fact that it's the last chance to qualify for the playoffs invariably results in drivers taking big chances in the closing laps, creating further challenges for Keselowski.
It's one more reason why this weekend at Talladega looms large for Keselowski and RFK Racing.
Like Sportscasting on Facebook. Follow us on Twitter @sportscasting19.