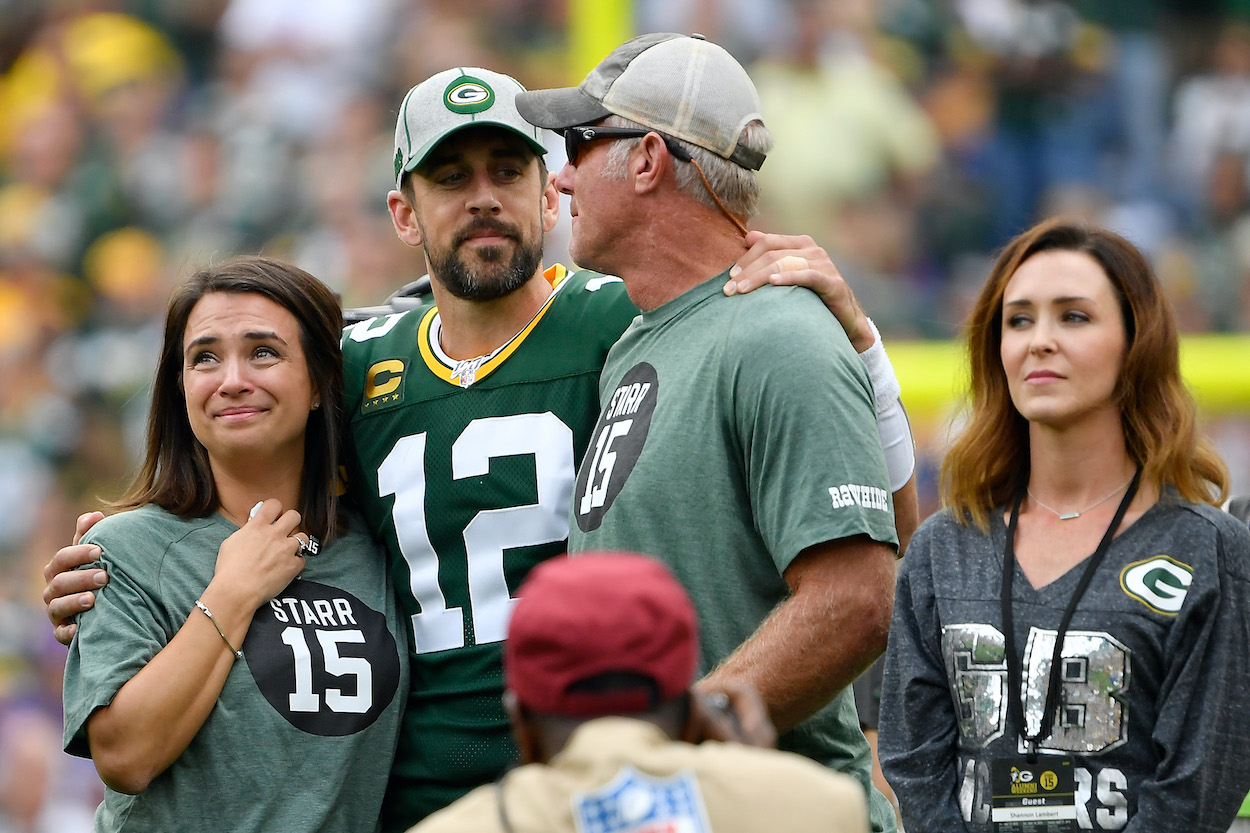 Brett Favre Delivers a Bold Prediction About Aaron Rodgers' Future With the Packers: 'I Think We May Have Seen the Last of Aaron in Green Bay'
Brett Favre thinks Aaron Rodgers' time with the Green Bay Packers has come to an end, and he might just be right.
If anyone knows what Aaron Rodgers is going through right now, it's Brett Favre. The NFL Hall of Famer left the Green Bay Packers after spending 16 years with the franchise, and he doesn't regret the decision years later.
Now, with Rodgers' future in Green Bay up in the air yet again, Favre believes we've seen the last of him in a Packers uniform.
Aaron Rodgers' future with the Packers is murkier than ever
After a dramatic standoff between Rodgers and the Packers last offseason, the reigning MVP returned to Green Bay on a reworked contract. His goal? Bring another Super Bowl to the franchise that drafted him nearly two decades ago.
He fell painfully short of that goal in the NFC Divisional Round, though, as the Packers lost to the San Francisco 49ers, 13-10, on a last-second field goal from Robbie Gould. After the surprising loss, Rodgers sounded unsure about his future in Green Bay.
"I think this thing is definitely going to look different moving forward," Rodgers told reporters after the game. "Green Bay has a lot of decisions, a lot of guys with opportunities. So it will be interesting to see what things look like moving forward."
Rodgers will take his time to make a final decision about next season, but one thing we know is he's only interested in playing for a Super Bowl contender.
"I don't want to be part of a rebuild if I'm going to keep playing, so a lot of decisions in the next couple of months," he said.
With former Packers offensive coordinator Nathaniel Hackett agreeing to become the next head coach of the Denver Broncos, there will be plenty of speculation about Rodgers possibly joining him out west. But we won't know anything about Rodgers' future for at least the next couple of months.
Brett Favre believes we've seen the last of Rodgers in Green Bay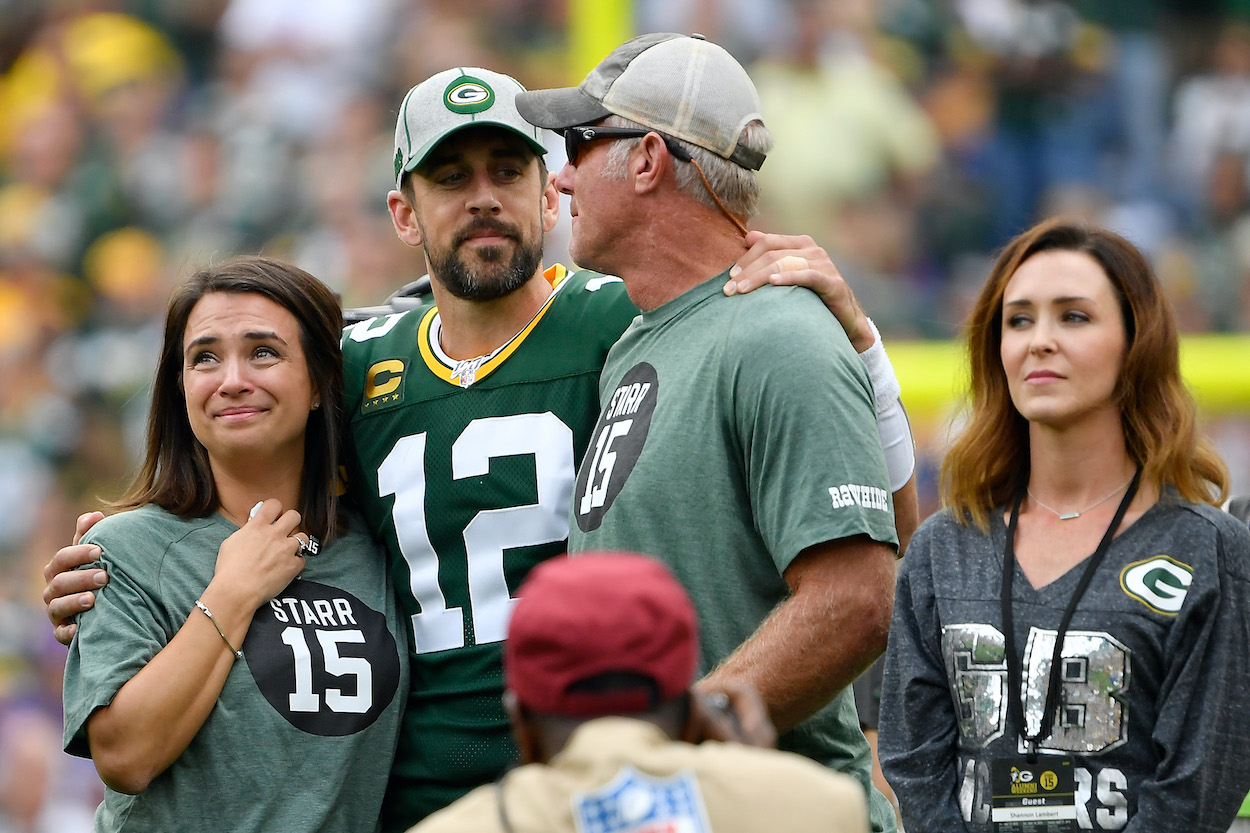 When Favre left the Packers to join the New York Jets in 2008, he was 39 years old and nearing the end of his NFL career. Rodgers will be 39 in December, and Favre believes the reigning MVP will follow in his footsteps out the door.
"I think we may have seen the last of Aaron in Green Bay," Favre said in a recent appearance on 105.5 WNSP. "I don't know that's certain. It's just a gut. He may try his hand somewhere else now."
"Nowadays, guys play a lengthy career with a team and move on," he continued. "Obviously, Tom Brady, Joe Montana, Peyton Manning. So it's not uncommon for guys to switch teams after a long, productive career somewhere else. And my advice would be if your gut's telling you, 'I want to try my hand somewhere else, it's kind of gotten stale or stagnant here,' then go give it a try. I think sometimes it's reinvigorating."
Speaking from experience, Favre also said Rodgers might regret the decision for the rest of his life if he chooses not to start a new adventure with another team. It sure will be an interesting offseason ahead for No. 12.
Time for a new adventure
The Packers have been the most dominant team in the NFC over the last three years, but they don't have a single Super Bowl appearance to show for it. With Davante Adams, Robert Tonyan, Allen Lazard, and Marquez Valdes-Scantling all hitting free agency this offseason, Green Bay's high-powered offense could look a lot different in 2022.
If Adams doesn't return to the Packers for another season, Rodgers won't stick around, either. And he shouldn't.
The Packers' championship window might be behind them at this point. There isn't much room for the roster to vastly improve from this season to the next, so Rodgers might have a better chance of winning a championship with a team like the Broncos.
It's time for a breakup.
Like Sportscasting on Facebook. Follow us on Twitter @sportscasting19.