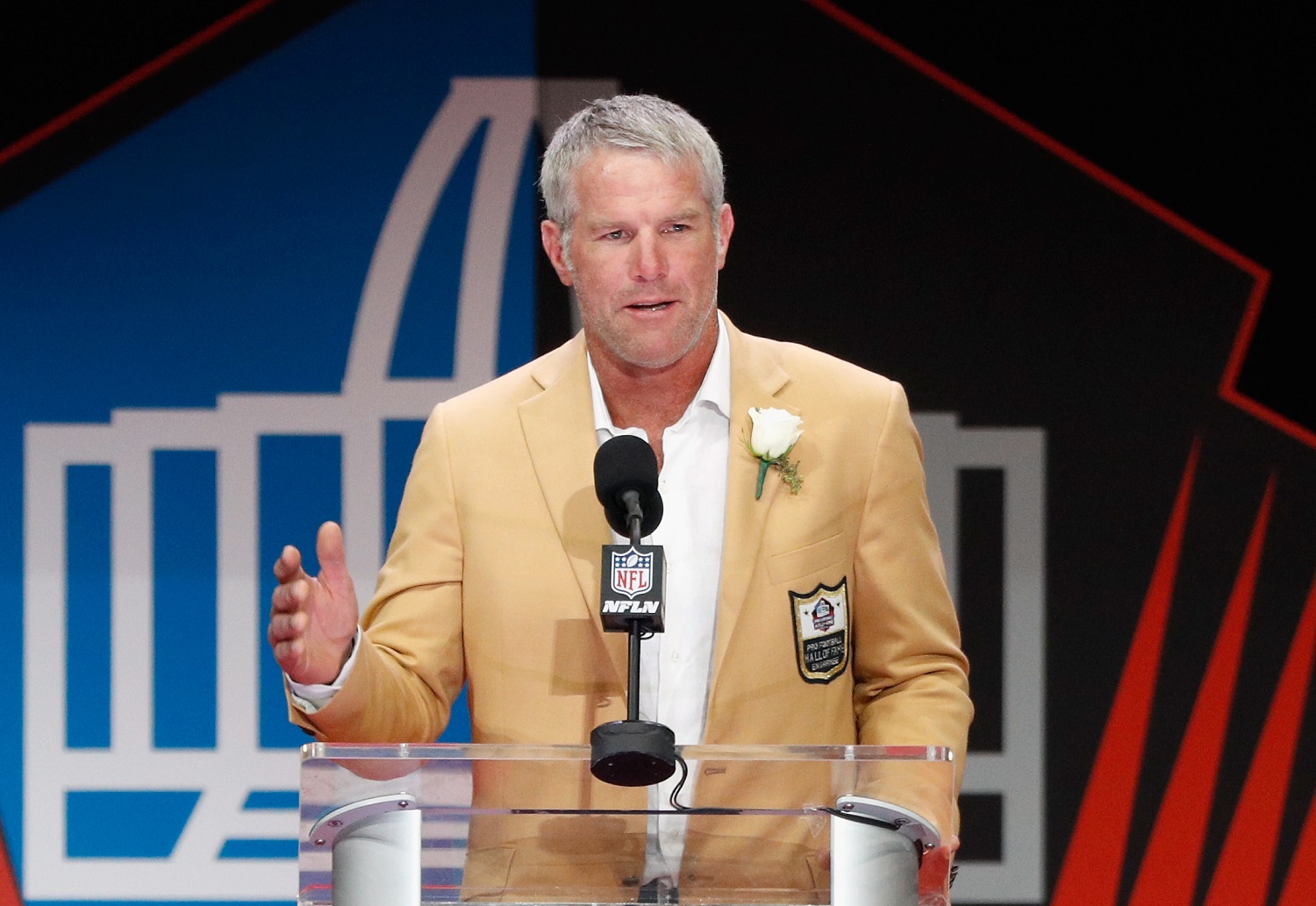 Brett Favre Scrambles Out of $16.75 Million of Social Media Trouble
Retired Green Bay Packers legend Brett Favre received good news March 31, 2021, after being embroiled in a $16.75 million lawsuit over a failed social media website.
Brett Favre took 525 sacks as an NFL quarterback but dodged thousands more. Now, he's pulled off his best escape yet by convincing a court to dismiss a potentially costly lawsuit.
Favre made $137.8 million in salary by the time he retired after the 2010 NFL season. He thought he'd found a way to make more in retirement through a social media start-up. Instead, Favre found himself on the wrong end of potentially costly litigation. The two takeaways from his involvement:
The fame and fortune that opened Brett Favre's door at Sqor also set him to absorb the brunt of an investor's lawsuit.
Favre ultimately scrambled out of the potential $16.75 million boondoggle.
Brett Favre was a Hall of Fame quarterback in the NFL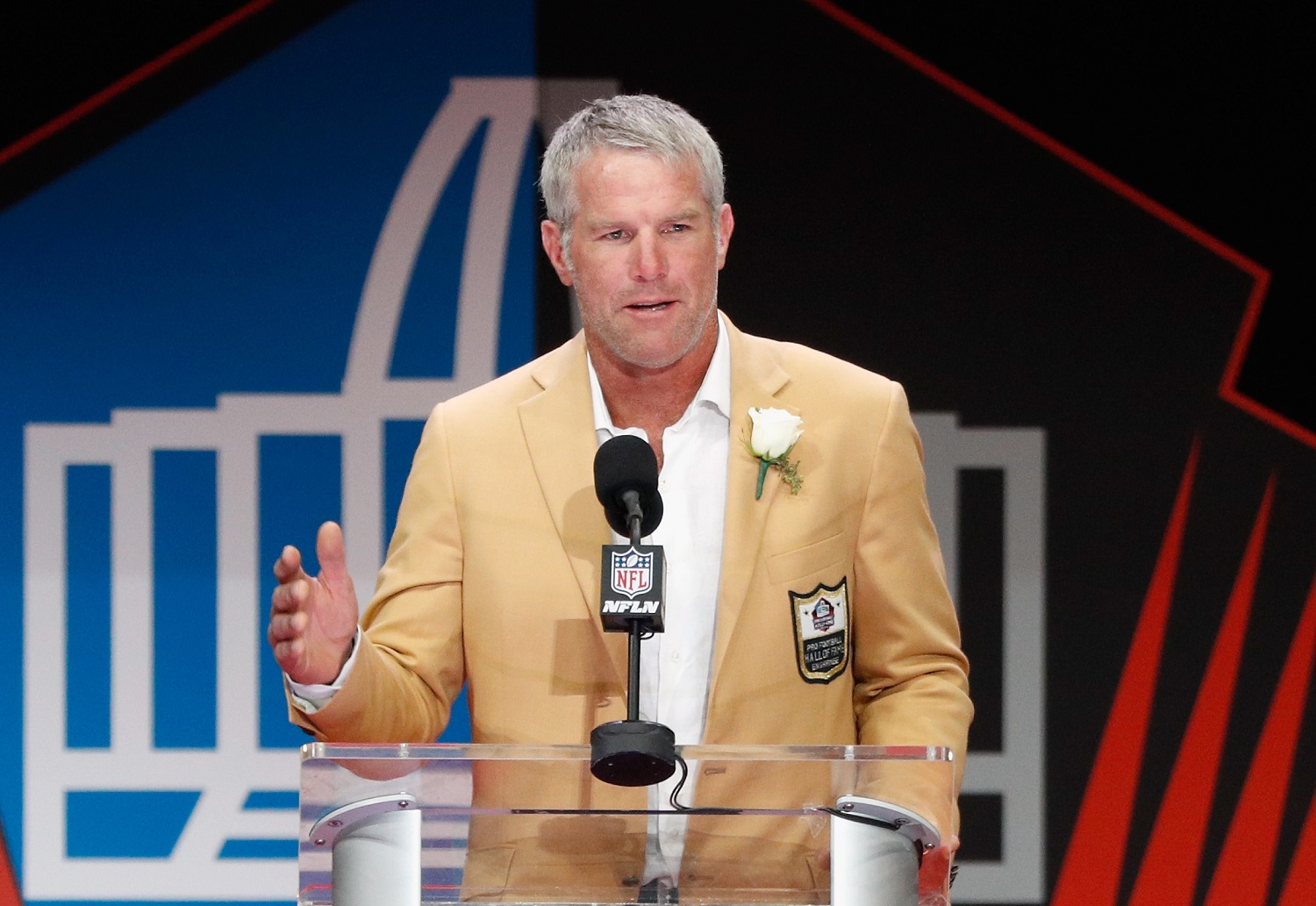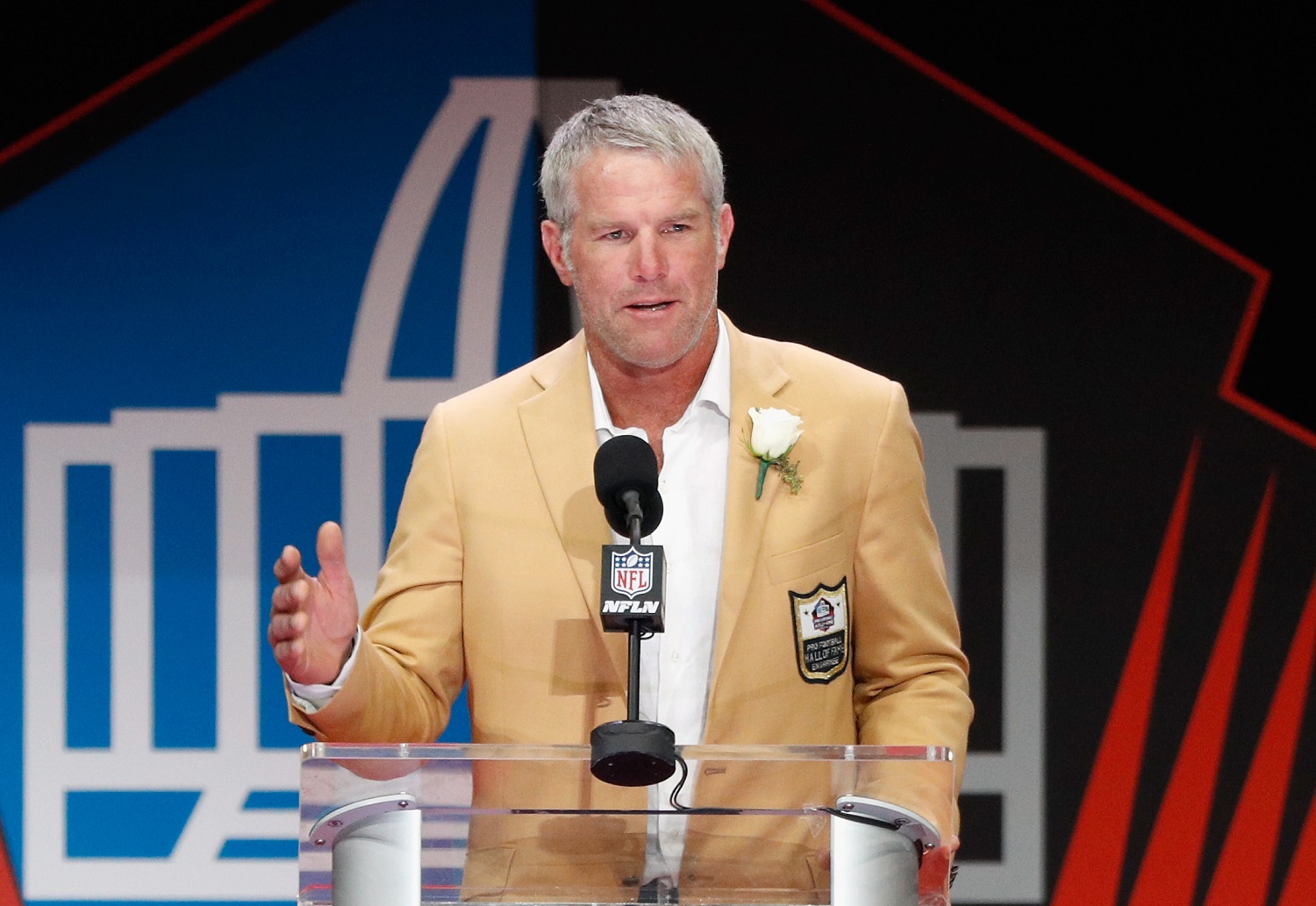 Brett Favre saw no meaningful action with the Atlanta Falcons in 1991 after being drafted out of Southern Miss. He made up for lost time after a trade to the Green Bay Packers, leading the team to 160 regular-season victories in 16 seasons. Additionally, Favre's Packers won Super Bowl 31 vs. the New England Patriots.
An on-again, off-again retirement drama as heir Aaron Rodgers waited in Green Bay led Favre to play one season with the New York Jets. He followed with two more with the Minnesota Vikings.
Favre finished his career with 71,838 yards, 508 touchdowns, and 336 interceptions. He was selected first-team All-Pro three years in a row beginning in 1995 and was also picked for 11 Pro Bowls. The three-time NFL MVP joined the Pro Football Hall of Fame in 2016.
The retired quarterback hopped aboard the tech craze
Sqor was founded in 2011 as a social media and technology platform aimed at sports fans. The idea was for Sqor to aggregate players' various social media accounts into a single place, making it easier to keep up with developments.
Pandora and LinkedIn launched their IPOs in 2011, and Facebook and Workday followed in 2012. Perhaps swayed by the big money flowing into the intersection of content and technology, retired Green Bay Packers legend Brett Favre joined the board and took an ownership stake in Sqor in 2013.
However, Sqor never fulfilled its potential, and the company filed for a Chapter 7 liquidation in 2017. That drew the wrath of Louisiana-based investment firm Callais Capital Management, which filed suit to recover $16.75 million. The company alleged that Sqor had made fraudulent misrepresentations to investors and was negligent in its management.
According to Awful Announcing, CCM believed it was misled by inflated revenue projections and user data. Further, CCM argued that Sqor might have been aggregating social media posts by the likes of Conor McGregor and Odell Beckham Jr., but few athletes were active participants or endorsers.
Brett Favre has scrambled out of $16.75 million of trouble
When Callais Capital Management sued Sqor to recover $16.75 million, Brett Favre's name loomed large because of his celebrity status as a Hall of Fame quarterback. CCM argued in U.S. District Court for the Eastern District of Louisiana that Favre benefitted financially and through the use of private jets.
According to The Blast,  the defendants contended in court documents that they could not be held liable for "statements that amount to puffery – generalized, positive statements about the company's competitive strengths, experienced management, and future prospects." Favre said nothing argued by CCM connected him to the alleged misrepresentations.
On March 31, 2021, Sqor scored a victory in the $16.75 million dispute. Favre and the other Sqor executives won dismissal of CCM's claims, according to Bloomberg Law. In its ruling, the U.S. District Court for the Eastern District of Louisiana said the complaint doesn't "state with particularity the circumstances constituting fraud or mistake."
It doesn't equate to a touchdown for Favre, but the decision also isn't a sack on third and long.
Like Sportscasting on Facebook. Follow us on Twitter @sportscasting19.