Can Frankie Muniz Contend at Phoenix After His Impressive ARCA Debut?
Travis Pastrana performed well in the Daytona 500 in his first NASCAR Cup Series appearance. That same weekend, fellow celebrity driver Frankie Muniz made his ARCA Menards Series debut and put on an impressive performance of his own.
Pastrana isn't scheduled to compete again, but Muniz is back in the No. 30 Ford on Friday at Phoenix Raceway.
Frankie Muniz is one of the many celebrities who've raced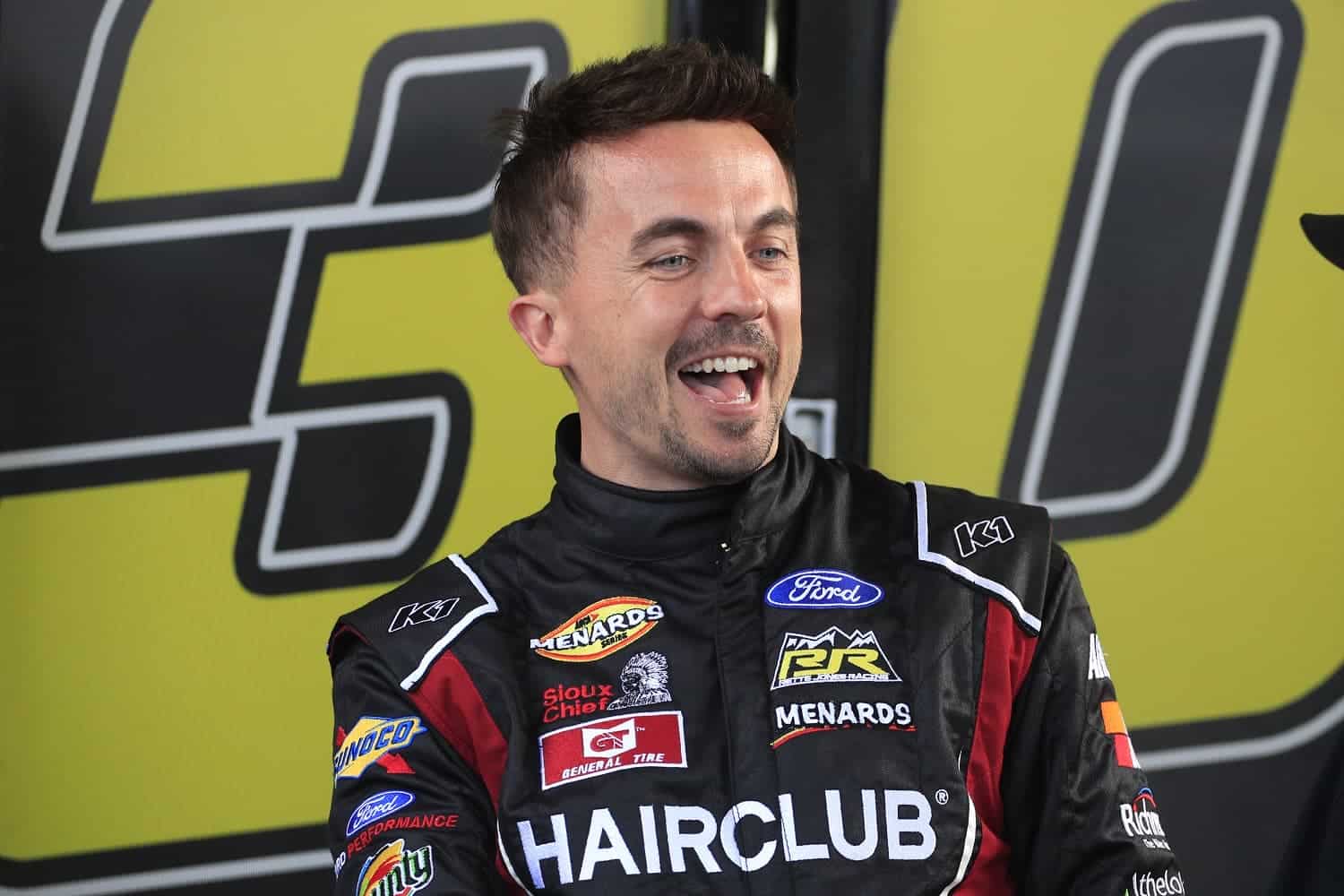 Racing became cool for a new generation of Americans the moment actor Paul Newman helped his team to second place in the 24 Hours of Le Mans in 1979. Before Newman, country music star Marty Robbins competed in NASCAR's top series. In the years afterward, Beverly Hills, 90210 actor Jason Priestley raced in the Indy Lights Series.
Former Malcolm in the Middle actor Frankie Muniz is the latest celebrity entry in high-profile racing, and he's serious about it. Muniz competed in more than 50 developmental series races and celebrity events over the years. He was ready to take on an ARCA Menards schedule last year before a late snag with funding shut down the effort.
His latest foray into racing was overshadowed a bit because fans were revved up about the Daytona 500 that weekend, but Muniz made a successful ARCA debut at Daytona International Speedway. It's why we're genuinely intrigued by what he might be able to do this weekend at Phoenix Raceway.
Frankie Muniz turned heads in his ARCA debut
Making your ARCA Menards debut at Daytona has to be at least mildly spooky. It's a big track with a reputation for bad interactions between cars. In the case of Frankie Muniz, it was heart-pounding at times but rewarding.
Muniz, who began racing in lesser series and celebrity events in 2004, started 16th in the 39-car field and nearly got caught up in Scott Melton's wreck on Lap 12. That turned out to be a sign of things to come as more than half the 200-mile race ran under caution flags.
In between yellow flags, Muniz moved up steadily and cracked the top 10 two-thirds of the way through the race. He even ran briefly in the top five, only to get nicked in a small chain-reaction incident.
Muniz completed the full 80 laps, finishing in 11th place. It was the best showing among the eight Fords.
The performance set the table for this Friday at Phoenix Raceway.
Frankie Muniz is excited about his next outing at Phoenix
Born in New Jersey and raised in North Carolina, Frankie Muniz nevertheless regards Phoenix Raceway as his home track. He's heading there Friday for the General Tire 150.
"It hasn't been that long since I've been in a race car, but it feels like an eternity," Muniz joked on the Rette Jones Racing website. "I had an absolute blast at Daytona with Mark (Rette, crew chief and co-owner) bringing me a very fast No. 30 HairClub Ford to contend with."
Rette said he was impressed with Muniz's debut and with the work the driver has put in to prepare for the Phoenix race, which combines the national and ARCA Menards West fields.
"I think Frankie will continue to showcase his ability as a race car driver and we can have another solid performance to kick off our 2023 season," he said.
Said Muniz: "I know we're going to have a bunch more people rooting for us on Friday night."
Whereas just 36 of the 80 laps at Daytona were run under the green flag, the mile oval at Phoenix should make for longer green-flag runs. That makes for a more robust test for Muniz. Should he pull off a top-10 result, the actor will rate as much more than a novelty the rest of the season.
Got a question or observation about racing? Sportscasting's John Moriello does a mailbag column each Friday. Write to him at [email protected]