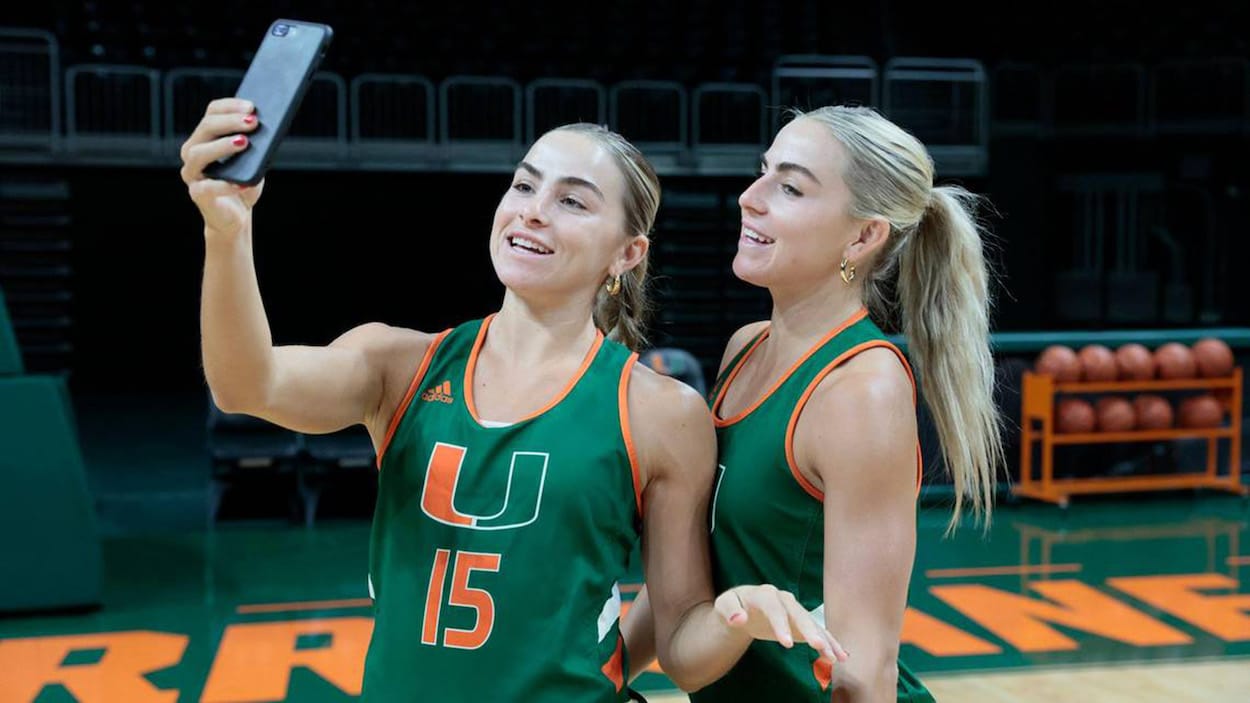 Cavinder Twins Make Stunning Announcement About Their Future at Miami
The Cavinder twins, Haley Cavinder and Hanna Cavinder, shocked women's college basketball with an announcement about their future at Miami.
Haley Cavinder and Hanna Cavinder, known collectively as the Cavinder twins, are well-known as women's college basketball players on the Miami Hurricanes. However, they are much better known as TikTok stars, who boast 4.5 million followers on the social media platform. The Arizona natives grew in prominence on the basketball side this season after leading The U to a surprising Elite Eight appearance in this year's March Madness. However, after that Cinderella run, the Cavinder twins shockingly announced they are leaving the program.
Haley Cavinder and Hanna Cavinder are leaving the Miami Hurricanes women's basketball program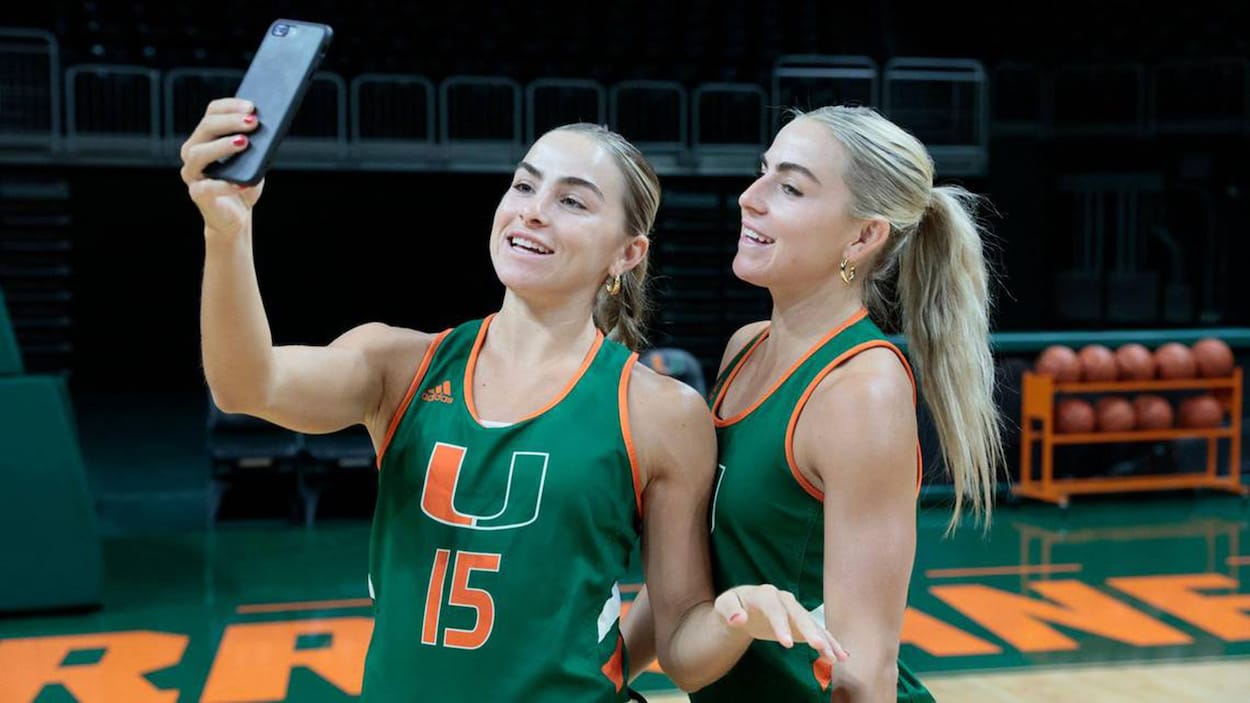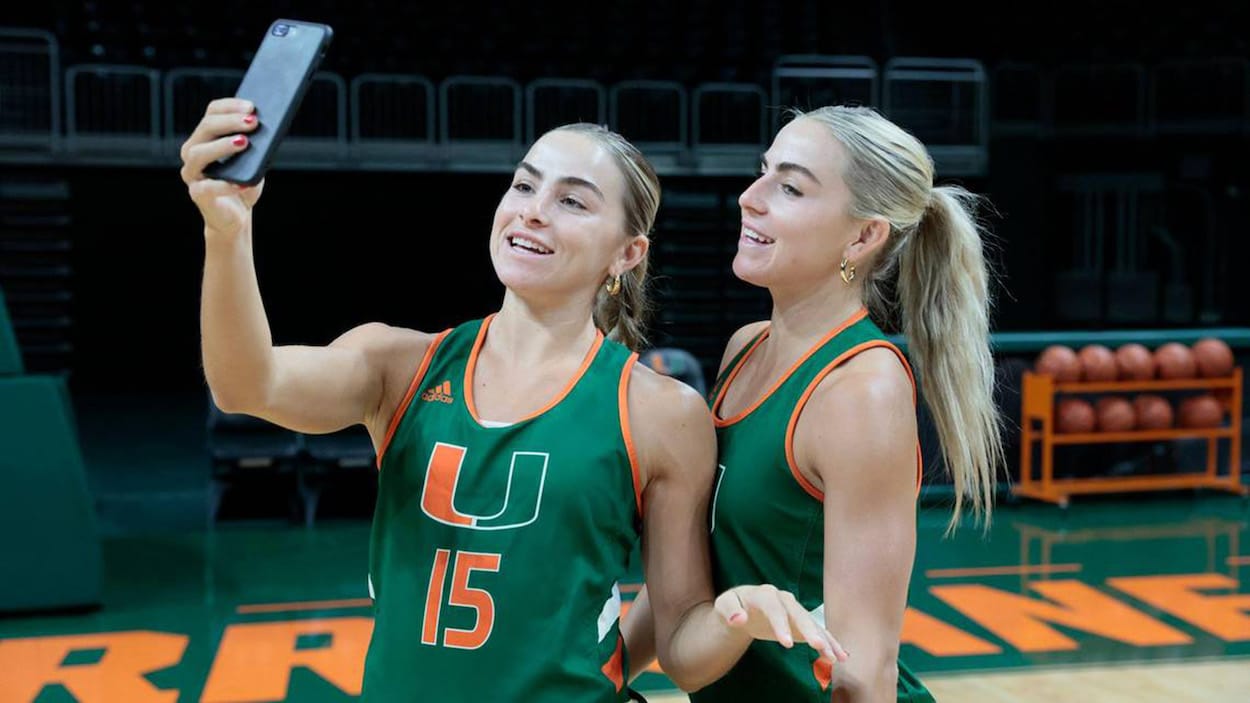 Haley Cavinder and Hanna Cavinder grew up in Gilbert, Arizona, and played their first three years of college basketball at Fresno State. As their social media following grew, so did their name, image, and likeness (NIL) deals.
According to the NIL tracking site On3.com, Haley and Hanna are the 26th- and 28th-highest-earning college athletes at the moment, with an On3 NIL Valuation of $930,000 and $924,000, respectively. Combined, that puts them at $1.85 million, which would make them sixth overall among all college athletes.
In the 2022-23 season, the Cavinder twins had their most success from a team perspective. The Hurricanes finished the season 22-13 (11-7 in the ACC) and secured a No. 9 seed in the NCAA Women's Basketball Tournament.
Once in the Big Dance, the 'Canes pulled upsets over the No. 8 seed Oklahoma State, No. 1 seed Indiana, and No. 4 seed Villanova before running into the eventual national champions, the LSU Tigers.
Due to lost seasons in 2020 caused by COVID-19, the NCAA granted college athletes a fifth year of eligibility. Because of this, the common belief was that the Cavinder twins, specifically Haley, who led Miami with 12.2. points per game, would be back in 2023-24.
However, on Tuesday, the social media-savvy duo announced they are done with college basketball.
After thanking their teammates, coaches, fans, the city, and the university, Haley Cavinder wrote, "Hanna and I have decided to not take our fifth year and start a new chapter in our lives. The U will always be home and we are forever proud to be Hurricanes."
The decision seems to be due to Hanna's interest in moving on from basketball. She told ESPN's Alexa Philippou that she "develop[ed] different passions for different things" during the season, and Haley said, "I don't want to play basketball without Hanna. I started with her, so at the end of the day, I want to end basketball and start our new lives together, but it was definitely difficult for me."
This season, Haley started all 35 games, playing 30.9 minutes and averaging 12.2 points, 4.9 rebounds, and 2.5 assists per game. Alternately, Hanna played just 16.7 minutes off the bench, averaging 3.8 points, 1.6 assists, and 1.3 rebounds per contest.
And after Wednesday's announcement, neither Haley Cavinder nor Hanna Cavinder are college athletes anymore. But they still have millions of social media followers. So, their endorsement deals with brands like Victoria's Secret PINK, Intuit TurboTax, Under Armour, Cambell's Chunky Soup, Grammarly, and the WWE will likely remain intact and even grow as the Cavinder twins start their new chapter.