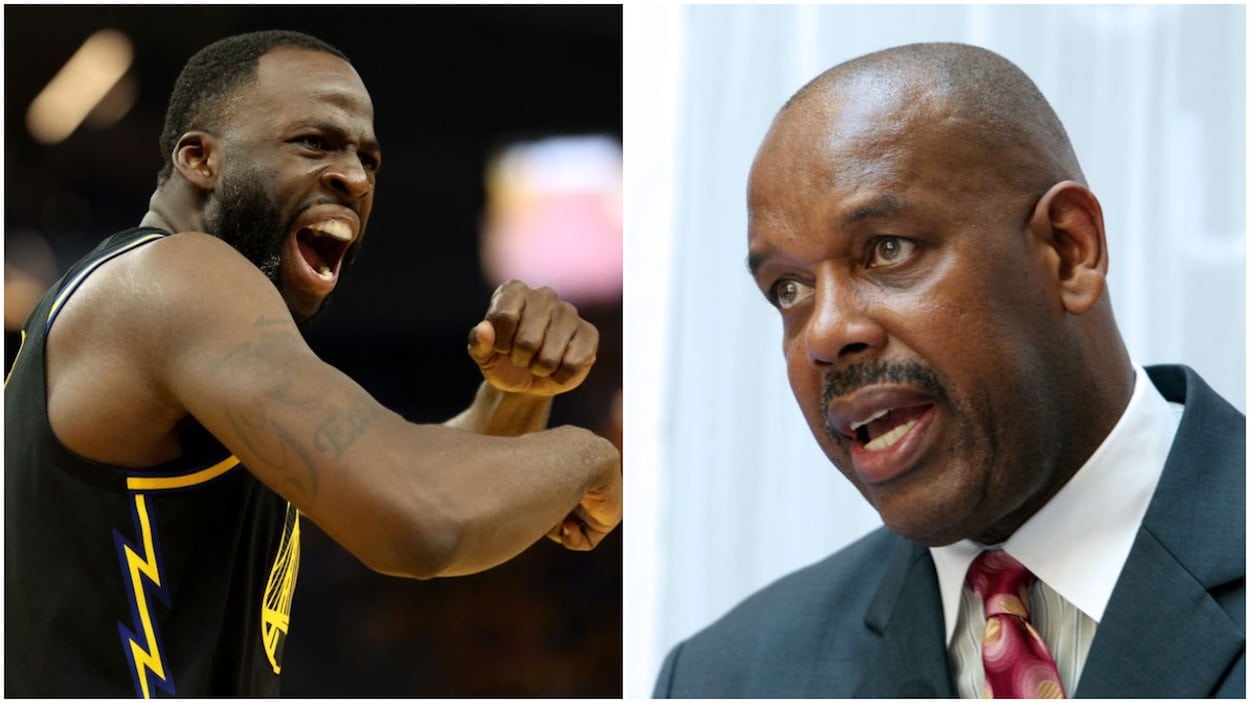 Cedric Maxwell Fires Another Shot at Draymond Green, Saying He's Disrespecting the Players of the Past
While most NBA trash-talk is between players on the court, Cedric Maxwell and Draymond Green have engaged in a war of words.
While some rivalries usually develop during an NBA Finals series, things are usually confined to the players on the court. This year, however, things are a bit different. Draymond Green and Cedric Maxwell, a former Celtic-turned-analyst, have been engaged in a war of words centering on physicality, toughness, and NBA history.
Ahead of Wednesday night's Game 3, Maxwell threw more jabs at the Warriors' forward. First, he said that Green should "ask [his] daddy who [he] was." Then, on NBA TV, the veteran called out Draymond for disrespecting basketball history and those who came before him.
Cedric Maxwell and Draymond Green have been battling it out during the NBA Finals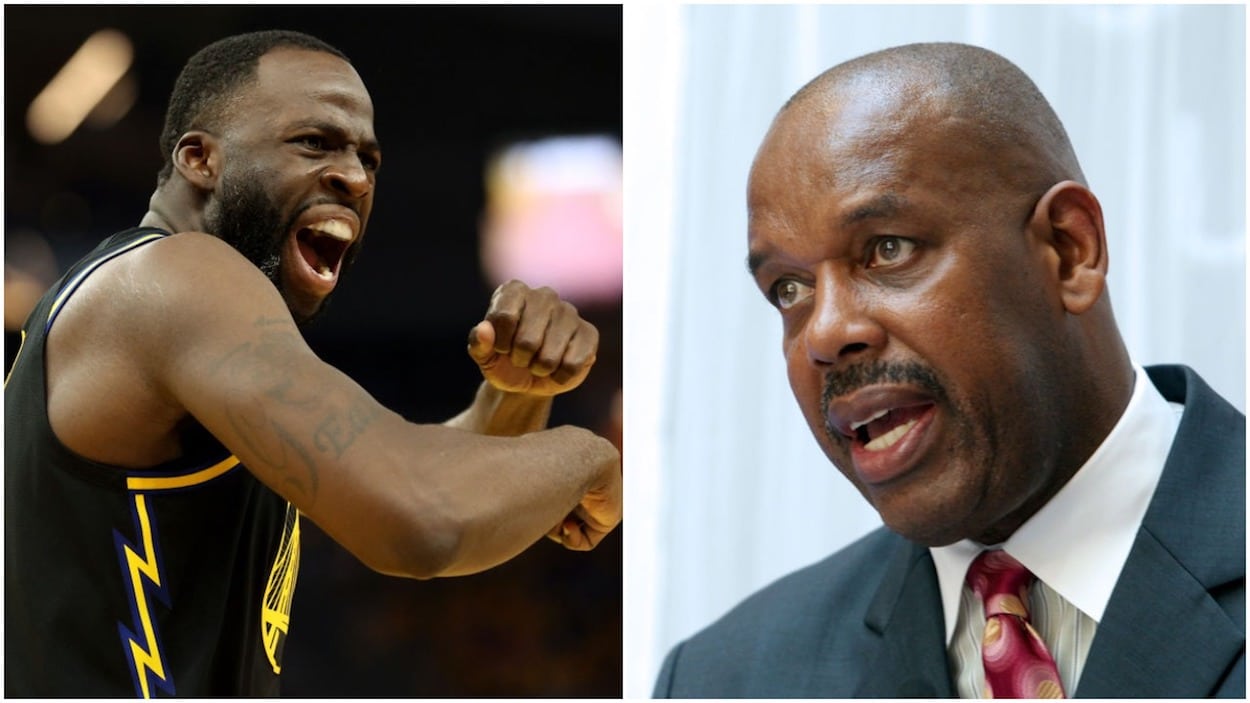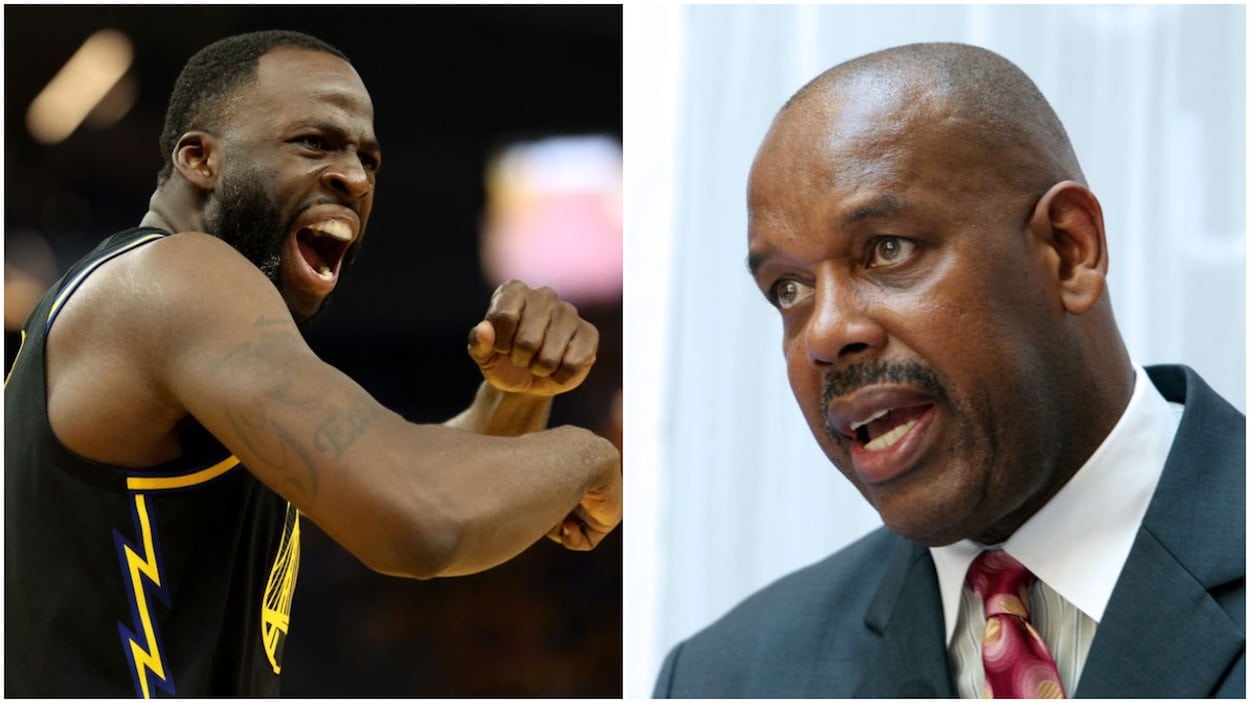 As basketball fans know, Draymond Green has a habit of getting under his opponent's skin. That's certainly been true during the 2022 NBA Finals, and even Cedric Maxwell has felt the need to get in on the action.
To provide a Sparknotes-style summary of the situation, Green was his trash-talking, physical self in Game 2 of the series. Things escalated when he landed on top of Jaylen Brown after the latter man put up a three; a bit of a scuffle ensued, and Green apparently tried to pull his opponent's pants down. The play was also controversial because Green could have received his second technical foul, earning an ejection, but the officials kept their whistles quiet.
After the game, Maxwell, who knew a thing or two about physical play, said that Green's tactics wouldn't have been welcomed in the 1980s (h/t Mass Live). The Warriors forward then responded during his media availability. Not only did he seem to suggest that Maxwell's era wasn't really basketball, but he also questioned the toughness of most of those players.
"There were a few guys back then that would lay you out, that would knock you out, that would foul you and get thrown out of the game — Bill Laimbeer, Rick Mahorn. But everybody running around acting like they were that," Draymond said (h/t NBC Sports Boston). "Y'all were getting bullied."
Then, as mentioned above, Maxwell clapped back ahead of Game 3, reiterating his point about Green's behavior and telling the forward to ask his father about his body of work.
Maxwell explains why he felt 'insulted' by Green's disrespect for his era
Making one comment ahead of Game 3, however, wasn't enough. Cedric Maxwell also appeared on NBA TV and fired another shot at Green.
"I see Draymond behind me," Maxwell began during pregame coverage. "But don't act like it wouldn't have been in the 80s, he wouldn't have been knocked out."
After some of the other panelists discussed the way basketball has changed in the past 40 years, the conversation came back to the former Celtic. At that point, Maxwell laid his cards on the table.
"Let me tell you the part that insulted me," he explained. "And this was, and I'll talk to Draymond, to anybody else. They talked about, Draymond said, 'Well, if you got thrown out of a game during that time, you only got paid $2.' Well, you know what? That's an insult to anyone who played with me at that particular time. Because we stood on the shoulder of giants. And the reason he's making $30 million, he got on my shoulders and somebody else's shoulders. And you don't be disrespectful. I'm going to quote a famous Chinese philosopher here: Kevin Garnett. What Kevin Garnett said? … 'Respect these years.'"
While that argument can largely stand on its own, Maxwell still circled back for one final blow.
"I'll say this," he concluded. "There's only been 32 Finals MVPs, and, damnit, I'm one of them."
The NBA veteran does have a point, but don't expect Draymond Green to stop talking now
In fairness to Maxwell, he does have a valid point. In a similar vein to the JJ Redick-Bob Cousy debate, it's easy for us to write off NBA history as an obsolete era. While some things may have evolved for the better, the players from the past established a foundation. That's not to say we have to throw rose petals at the feet of anyone who played more than 25 years ago, but there should still be a bit more respect for their efforts.
With that being said, though, it would be unrealistic to expect Green to stop talking now. The forward is at his best when he's toeing the line and getting inside his opponents' collective heads. Would his efforts be better concentrated on someone who didn't retire in the 1980s? Probably, but at this point, he can't really pull back. The season is on the line, and Draymond is going to do anything in his power to keep the Warriors alive.
And, in a roundabout way, that's probably something that Maxwell can respect. While he might not care for the content of Green's words, he'd probably appreciate the forward's willingness to push the envelope in pursuit of a championship.
That desire to win would be at home in any era.
Like Sportscasting on Facebook. Follow us on Twitter @sportscasting19 and subscribe to our YouTube channel.