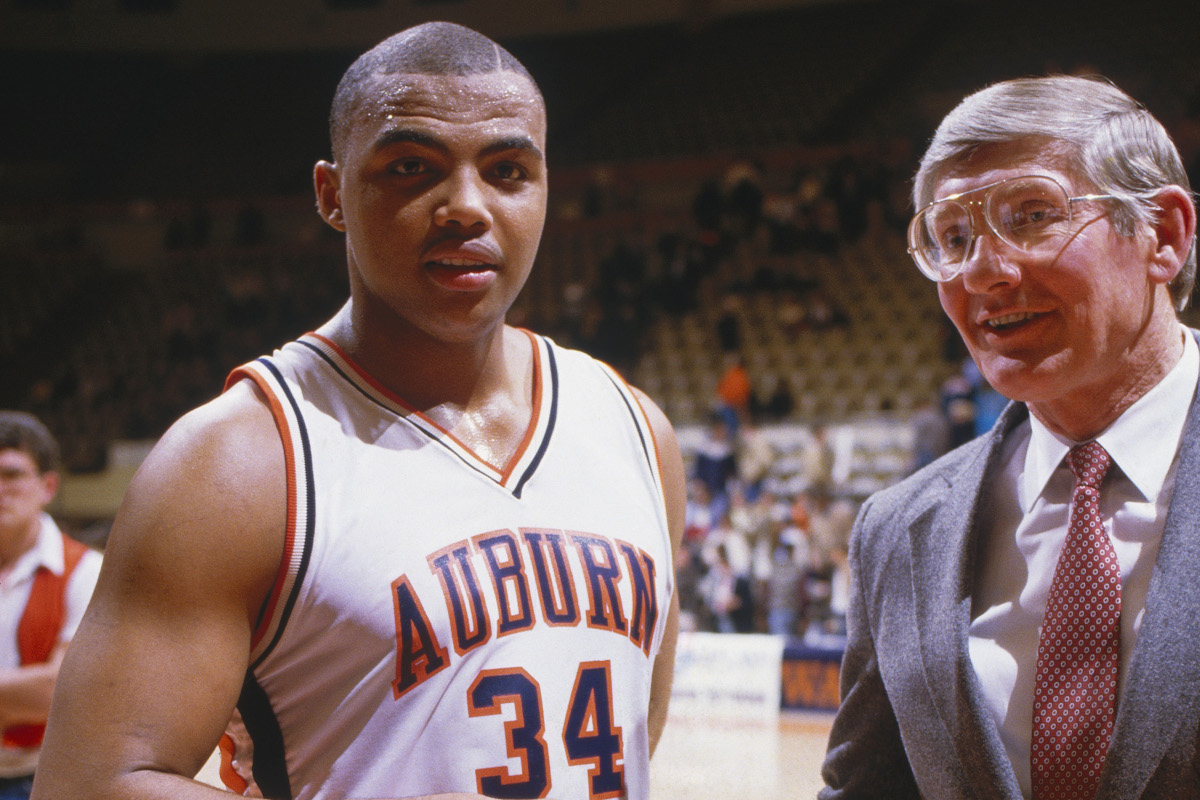 Charles Barkley Blasts a Basketball Legend for Leaving Him Off the 1984 Olympic Team: 'Bobby Knight Had a Hidden Agenda Against Me'
Charles Barkley received many accolades in his career. He's a Hall of Famer, an Olympic gold medalist, and an NBA MVP. But being cut by Bobby Knight from the 1984 U.S. Olympic team still rankles him.
The U.S. men's basketball team that won the gold medal in the 1984 Olympics became legendary for several reasons. Not only was it the last amateur team to win gold for the U.S., but it also gave rise to the Hall of Fame careers of Michael Jordan, Chris Mullin, and Patrick Ewing. However, it might be just as well known for the Hall of Famers that didn't make coach Bobby Knight's final roster. It's something that years later still rankles Charles Barkley.
Other notable players got the ax from Knight's Olympic trials boot camp in Bloomington, Indiana. John Stockton and Karl Malone didn't make the club, either. In a new documentary series, a previously unaired interview Barkley gave to author Jack McCallum accused Knight of making it personal between the coach and player.
The Dream Team helped make up for some of Charles Barkley's missed opportunity
Like Stockton and Malone, Charles Barkley made the roster of the much-celebrated Dream Team in 1992. It was the first team of American professionals to go to the Olympics. The 12-man squad of 11 Hall of Famers and national collegiate player of the year Christian Laettner demolished the competition en route to a gold medal.
As for Bobby Knight, he joined an elite fraternity at the 1984 Los Angeles Games. He is one of only three coaches to win an NCAA championship, an NIT title, and an Olympic gold medal. Most known for his turbulent but successful stint at Indiana, Knight's teams 899 games in a career spanning 1965–2008.
But for all his success, Knight's volatility got as much attention as his coaching. The 1975–76 Indiana club was the last to win a national championship with an undefeated record. But you are as likely to hear about Knight tossing a plastic chair in a 1985 game against Purdue.
Meanwhile, Barkley has skeletons in his closet. That includes an admission he received money while he was playing at Auburn. But in 1983–84, Barkley was the Southeastern Conference Player of the Year and led Auburn to its first NCAA Tournament in school history. That just wasn't enough to earn an Olympic berth.
Barkley told a journalist about his feelings about Bobby Knight and the Olympic trials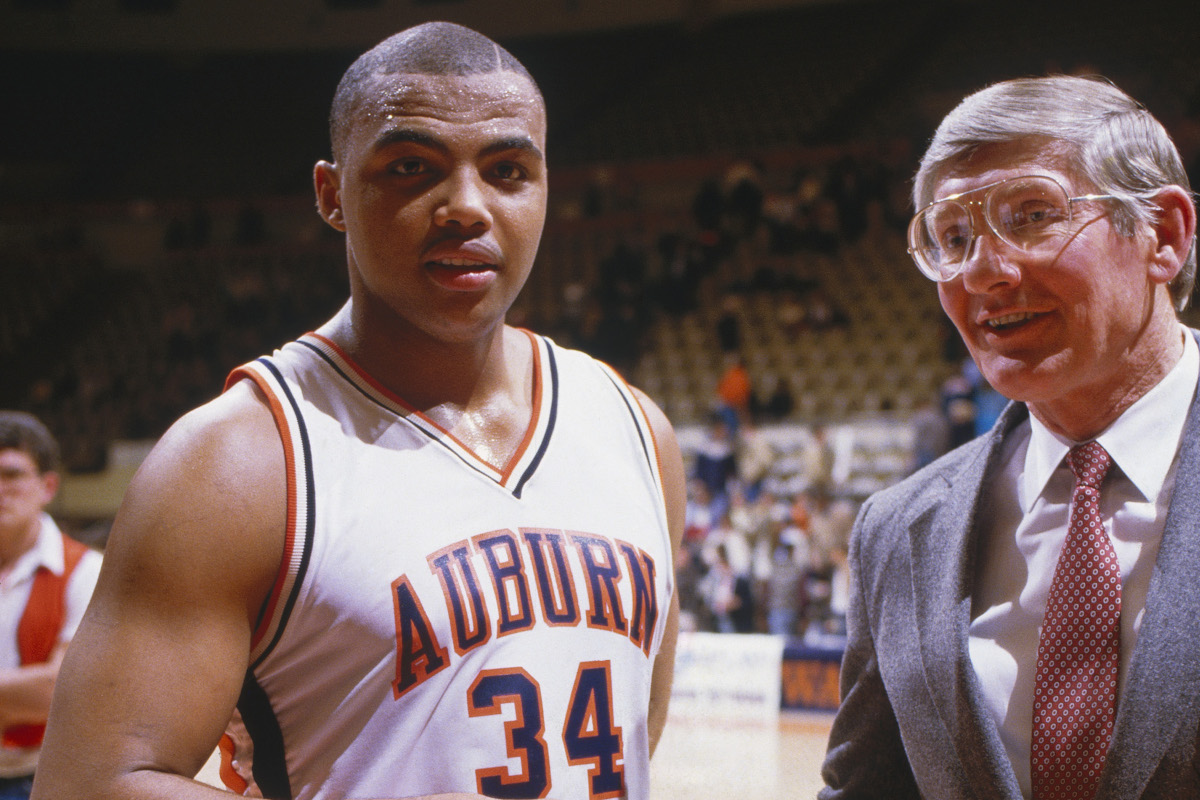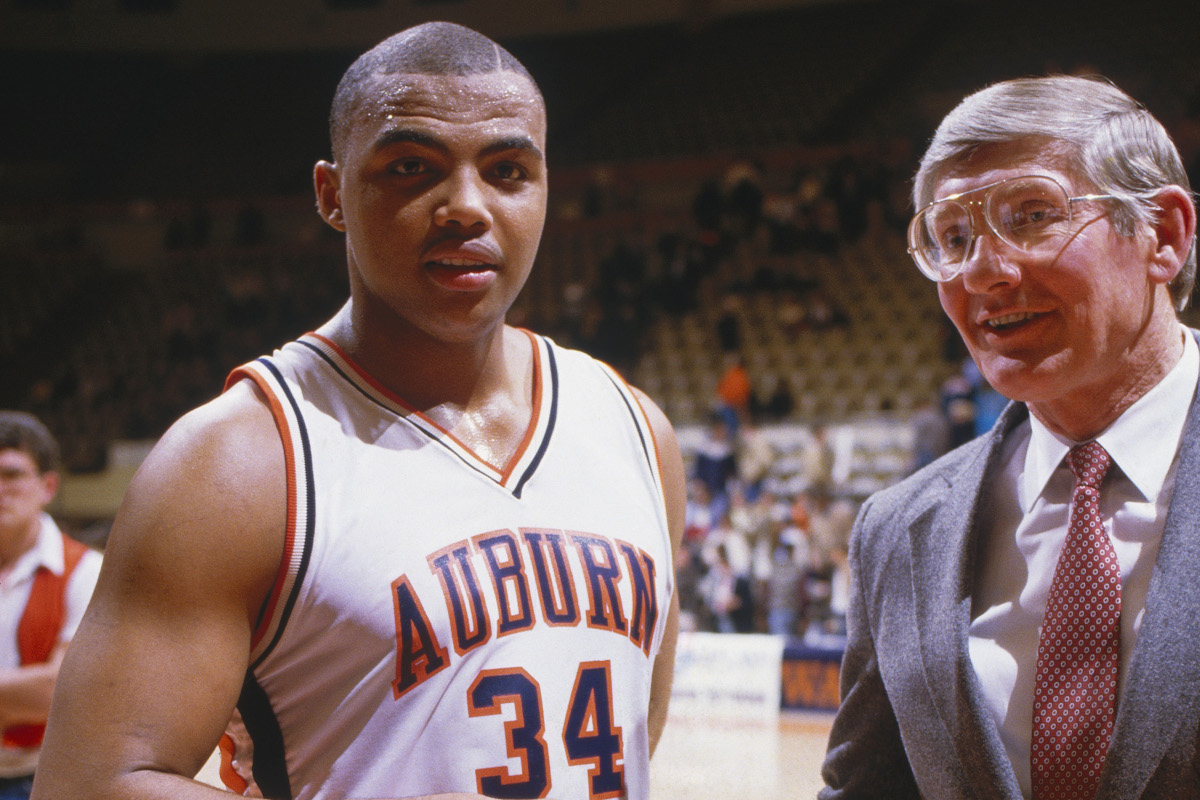 USA Basketball invited 75 top collegiate players to Indiana for the 1984 Olympic trials. Five did not attend, leaving a crowd of 70 from which to select a team of 12 players.
According to reports, Charles Barkley was one of the top players at the trials. But coach Bobby Knight cut him anyway, despite the rave reviews. Two strong personalities, with one of them having control over who was in and who wasn't.
In the new Paramount+ documentary series Dream Team: Birth of the Modern Athlete, some of Barkley's thoughts about the Olympic snub were aired for the first time. The documentary centers on unaired tape recordings made by McCallum in his research for his 2012 book about the Dream Team.
"Bobby Knight had a hidden agenda against me. Because I was the second-best player there, I kinda felt like he didn't want me there. He didn't want me on the team. It was a joke."

Charles Barkley
Barkley did leave the camp enormously impressed by one player, though. He shared his assessment with Auburn coach Sonny Smith when he returned home.
"My coach sent me there to get better, and he said, 'I think you're the best player in the country. I want you to go there and prove it.'

"When I got back, I said, 'Coach, we're pretty damn close. I'm the second-best player in the country. But there's this damn guy … from North Carolina, who's the best I've ever seen."

Charles Barkley
Barkley and that guy, Jordan, would be closely linked throughout their parallel NBA careers.
Charles Barkley part of the storied 1984 NBA Draft
Jordan was the third pick in the star-studded 1984 NBA Draft. Charles Barkley went two spots later at No. 5. The class produced four Hall of Famers. Besides Jordan, Barkley, and Stockton, No. 1 overall pick Hakeem Olajuwon had a decent career.
Barkley played 16 NBA seasons, retiring after the 1999–2000 season. He was the NBA MVP in 1992–93 and made 11 All-NBA teams. The Hall of Fame came quickly for Sir Charles; he got the call in his first year of eligibility in 2006. The 6-foot-6 (standing on a book) Barkley also led the NBA in rebounding once, grabbing 14.6 boards a game in 1986–87.
For all his greatness, Bobby Knight deemed Charles Barkley not good enough for the 1984 Olympic team. And he still holds a grudge against Knight as a result.
Statistics courtesy of Basketball Reference and SRCBB.