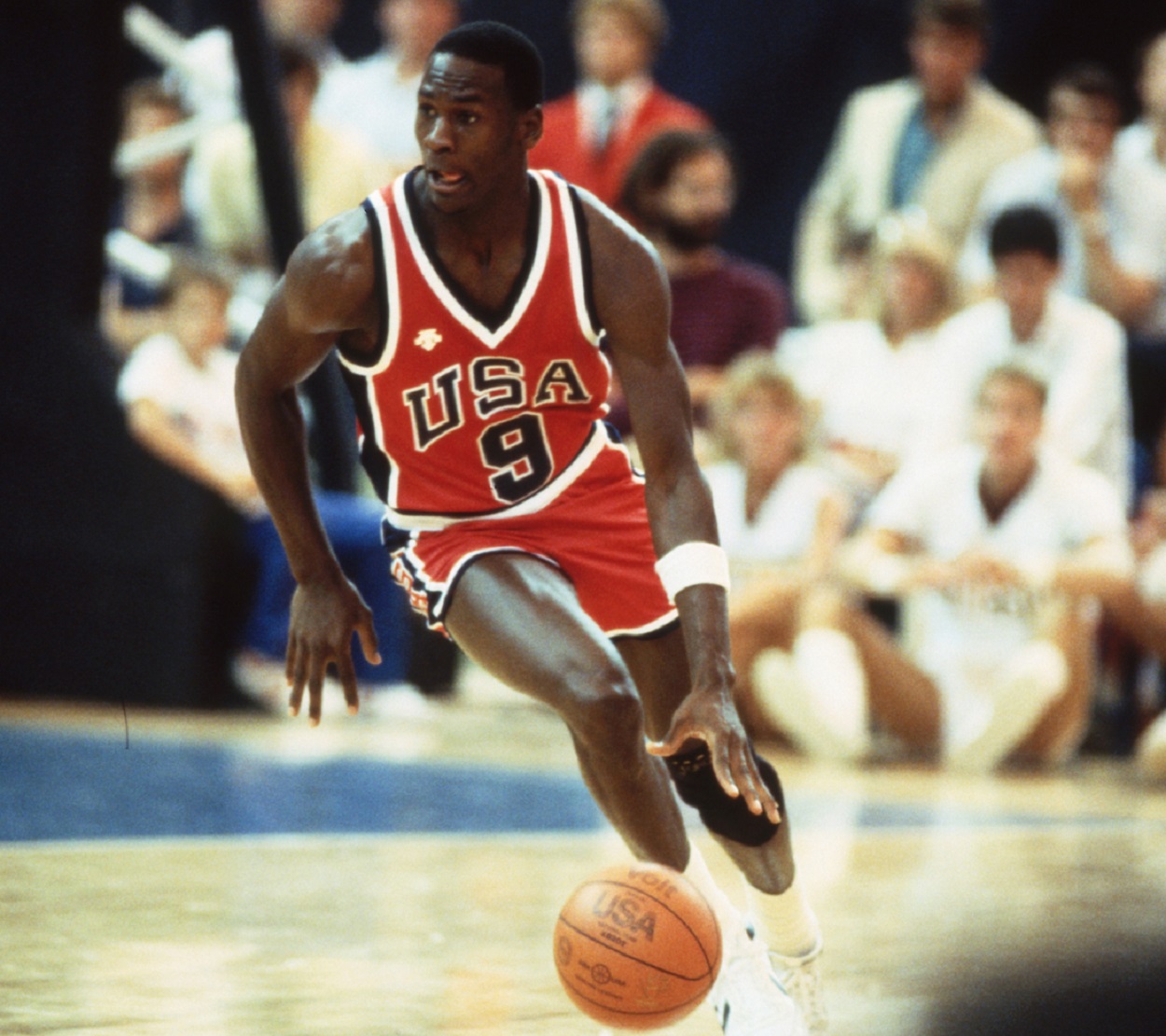 Michael Jordan Torched the NBA's Best Before He Ever Wore a Chicago Bulls Uniform
Michael Jordan led his 1984 Team USA squad to eight consecutive wins over a team of NBA players ahead of the Summer Olympics.
Michael Jordan made quite the living breaking the hearts of his fellow NBA players over the course of his 15-year career. Okay, so maybe he didn't break many hearts during those two seasons with the Washington Wizards (except maybe Ron Mercer with that insane two-handed block) but he certainly kept a lot of players, including numerous Hall of Famers, from winning championship rings during those prime years with the Chicago Bulls in the 1990s. And he often made them look silly in doing so.
But even before MJ ever stepped foot on an NBA court, he made a lot of those same players look silly as he led his 1984 Olympic squad, a team that featured a couple of his future Dream Team teammates as well, to eight straight victories in a series of exhibitions between Team USA and a team of NBA players.
Michael Jordan's 1984 Olympic team featured two of his future Dream Team teammates
The 1984 U.S. Olympic men's basketball team was loaded with talent but head coach Bob Knight knew he had something special in Michael Jordan and made the former North Carolina star the focal point of the team's offense.
But while Jordan, who would famously be taken with the third pick in that summer's NBA draft by the Chicago Bulls, was the centerpiece of the team, he certainly wasn't the only one that would go on to have a great career in the pros as he was joined on the team by future Dream Team teammates and Hall of Famers Patrick Ewing and Chris Mullin.
Also on Team USA that summer were (in alphabetical order) Steve Alford, Vern Fleming, Joe Kleine, Jon Koncak, Sam Perkins, Alvin Robertson, Wayman Tisdale, Jeff Turner, and Leon Wood, all of whom played numerous seasons in the NBA.
This particular team was also noteworthy because of a few players who Knight left off the roster, namely Charles Barkley and John Stockton, both of whom went on to Hall of Fame careers and also played alongside Michael Jordan on the Dream Team in 1992.
Michael Jordan led Team USA to eight straight victories over a squad of NBA players
In preparation for the 1984 Summer Olympics in Los Angeles, Michael Jordan and Team USA played a series of eight exhibition games against a group of NBA players. The thought was that the games would toughen up Team USA heading into the Olympics but, at the time, nobody really thought this group of kids had a chance in these games. But we've all seen what happens when people tell Michael Jordan that he can't do something, haven't we?
Team USA went on to win all eight games. Now, the NBA team did play with the roster on a game-to-game basis but these were still professional players and it's not as if Jordan & Co. were playing against low-level competition as some of the players featured on these teams were big names such as Magic Johnson, Larry Bird, Isiah Thomas, Bill Walton, James Worthy, Robert Parish, and Clyde Drexler.
See how many Lakers and Celtics legends are on that list? And who dominated the 1980s in the NBA? But MJ and Team USA weren't intimidated whatsoever and took it to the group of All-Stars, proving they were going to be a force to be reckoned with at the Olympics, which they obviously were as they waltzed to a gold medal.
Team USA went 8-0 at the 1984 Olympics with MJ leading the team in scoring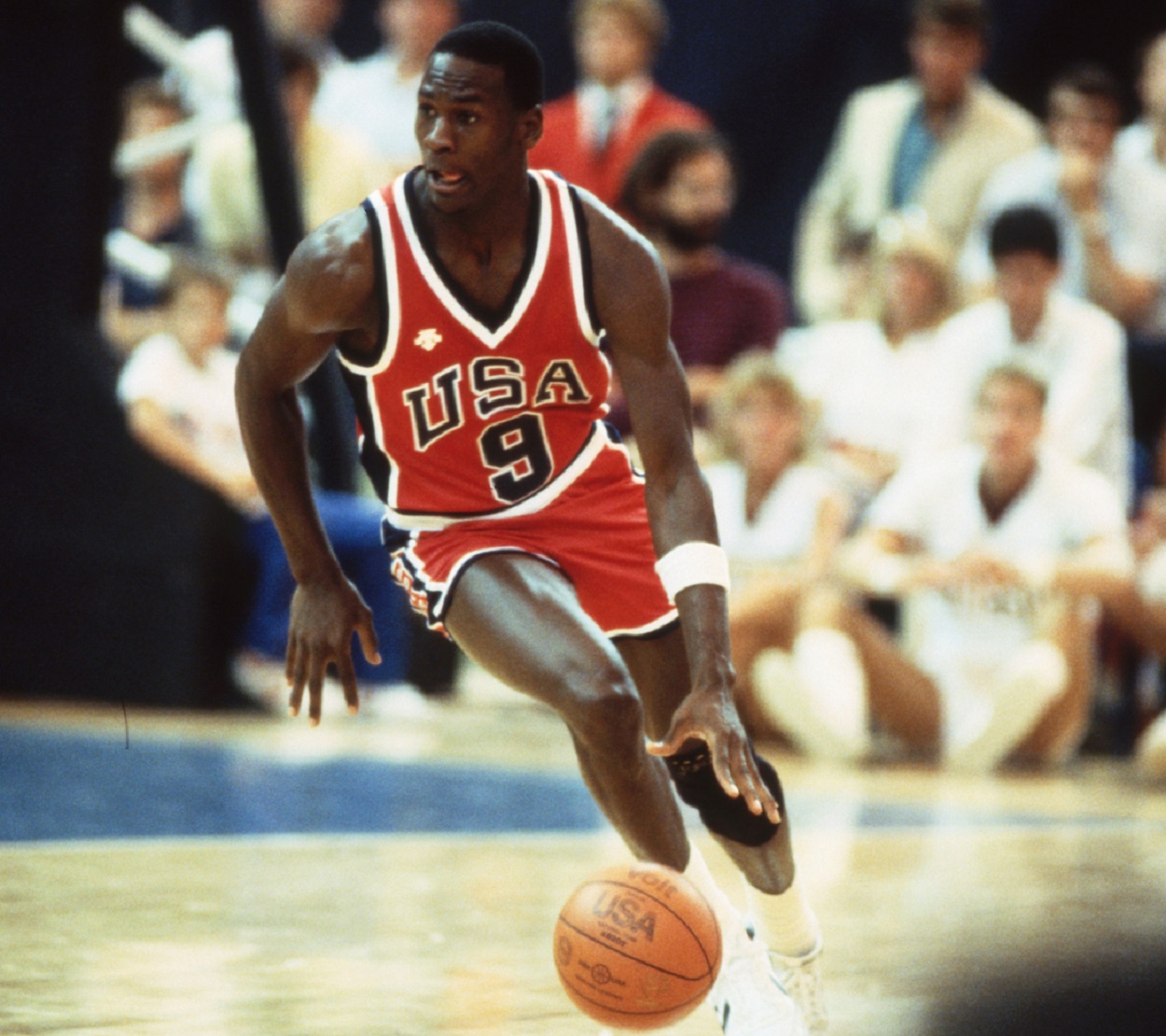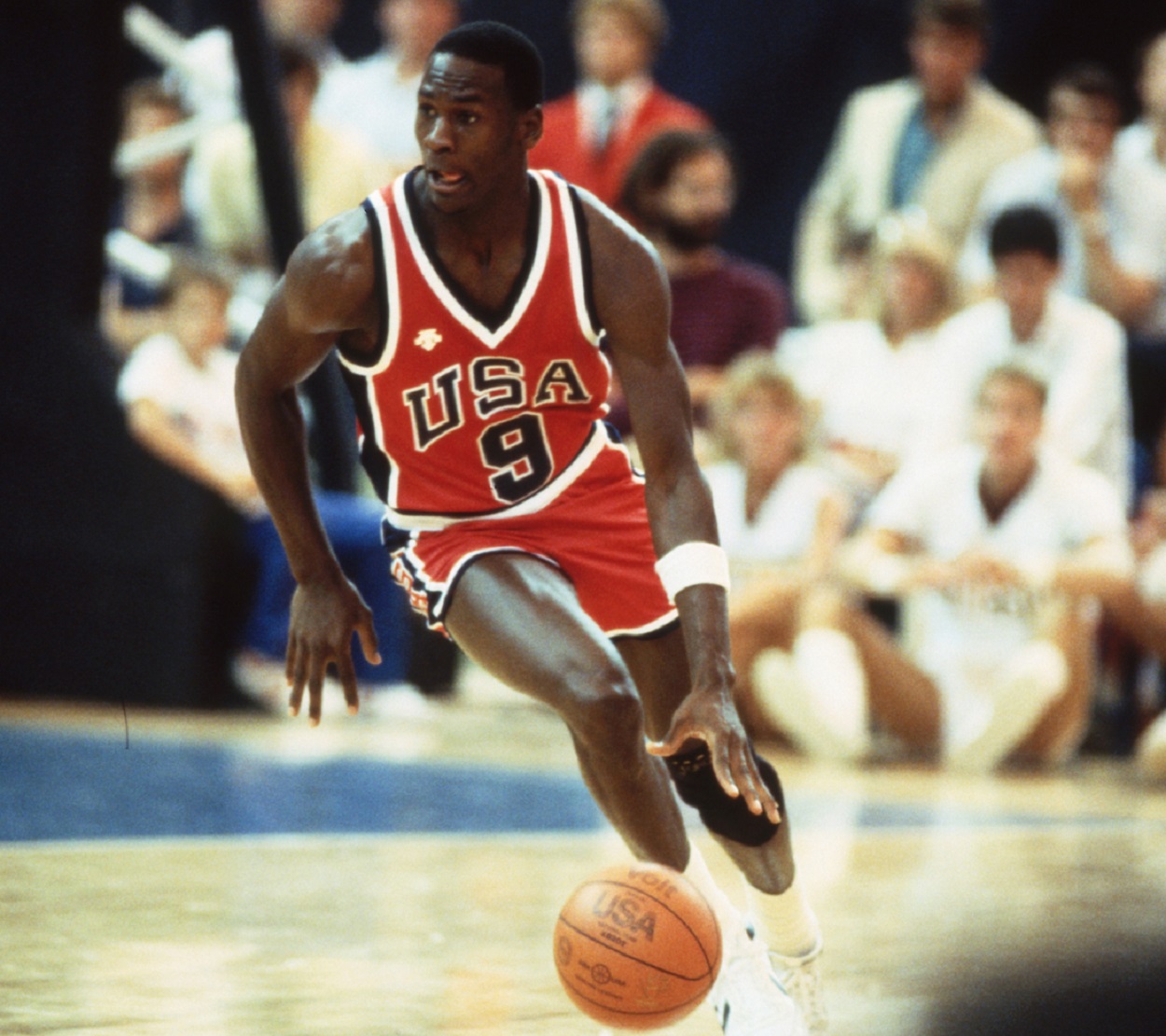 After dismantling the group of NBA All-Stars time and time again, Michael Jordan and Team USA went into the 1984 Olympics as the heavy favorite and easily won the gold medal, winning every one of their eight games by double digits, their closest game being a 78-67 win over West Germany.
As expected, Jordan led the team in scoring, averaging 17.1 points while also contributing three rebounds, two assists, and 1.5 steals per game. Mullin was second on the team in scoring, averaging 11.6 points, while Patrick Ewing was just behind with 11 points per game.
Stats courtesy of Basketball Reference