Charles Barkley Blasts 'Stubborn' 76ers Over Ben Simmons Saga, Names 3 Teams They Should Call
Charles Barkley says the 76ers are being stubborn and need to trade Ben Simmons before the Feb. 10 deadline.
Even Charles Barkley is getting a little agitated over his former team with its handling of Ben Simmons. Barkley, who played the first eight of his 16 years in the NBA with the Philadelphia 76ers, ripped the team for the handling of its disgruntled star. Barkley insisted the team needs to pull the trigger on a deal and even offered to help by rattling off three trade partners.
Charles Barkley has been saying Ben Simmons has to go for quite some time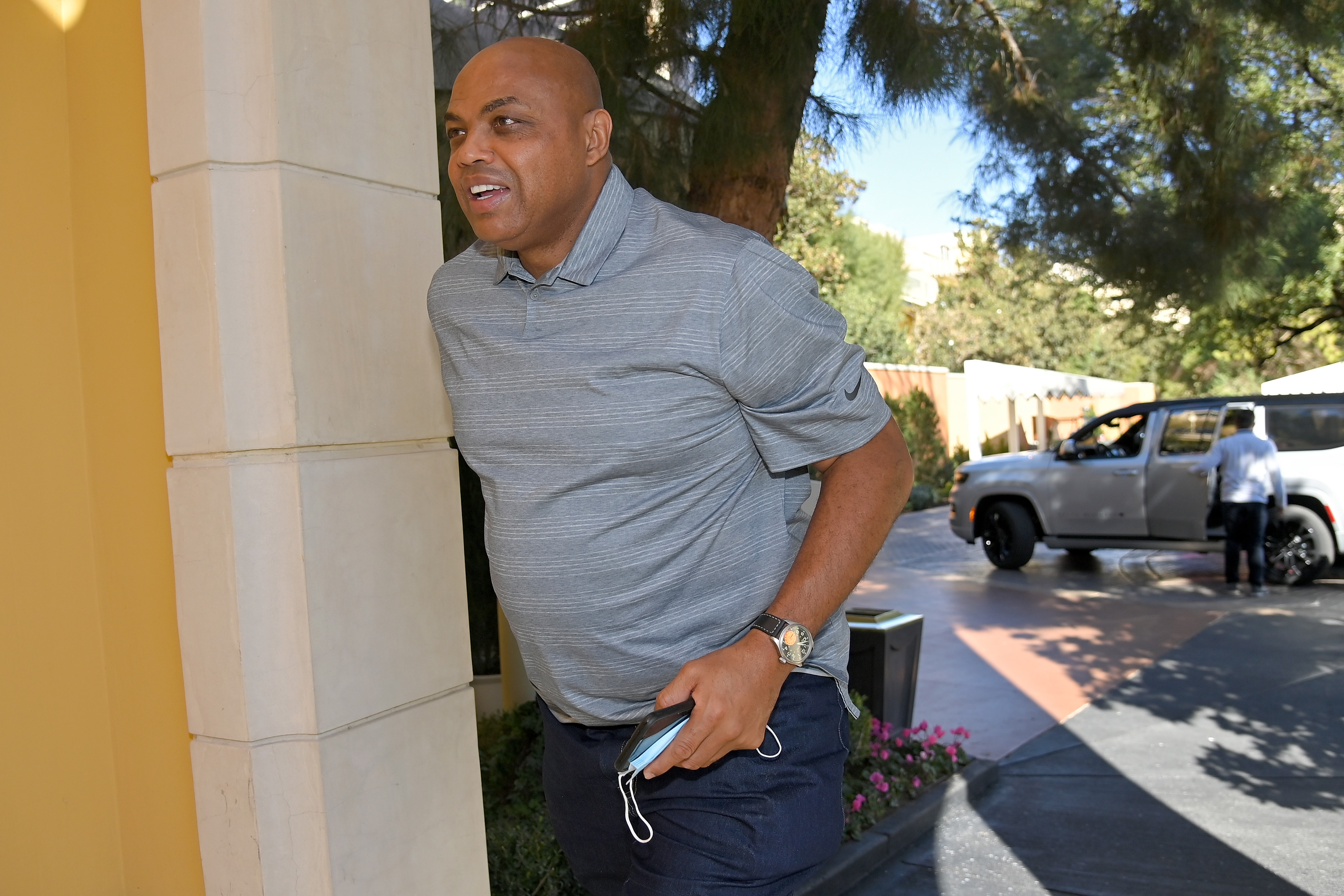 Barkley was a fan favorite during his playing days with the 76ers. He had his issues with the team and eventually was traded to the Phoenix Suns. Barkley, however, worked hard and never burned any bridges with the team, despite never being afraid to speak his mind.
Simmons has been a star player in Philadelphia but has worn out his welcome. He's refused to suit up for the team all season, prompting Barkley to voice his opinion. Back in December, Barkley compared his Philadelphia situation with Simmons'.
"That is one thing I can compare to Ben Simmons," Barkley told the Philadelphia Inquirer back in October. "He can never come back to Philly. He's burned so many bridges, I think it's over. I didn't want to do that. I just didn't want to alienate Philadelphia fans."
During an October edition of Inside the NBA, Barkley was calling for a Simmons deal when the Sixers guard was holding out.
"We all wish Ben well," he said. "I think he's a good kid and a good player. But the Sixers need to move on. The reason I say that is they weren't a contender with Ben Simmons. I don't know how he's going to come back and play, shoot, shoot free throws, but at some point, you can't just keep doing the same thing."
Charles Barkley says the 76ers need to call three teams for a Ben Simmons deal
With the NBA trading deadline less than three weeks away, Barkley said the 76ers need to rid themselves of Simmons. They know he won't be playing for them any longer, so Barkley says they need to move him and put another piece around Joel Embiid, who is having an MVP-type season.
"He's never going to play another game in Philly," Barkley said, per TMZ Sports. "The fans will not forgive him. They gotta make a trade. You gotta move on from a bad relationship.
"Joel Embiid has been playing great this year, so they're wasting his talents. They've got to make a decision. Ben Simmons is never gonna play in Philly again. The fans will never forgive him."
While Barkley didn't get into specifics on what the Sixers should get in return, he did mention three teams Philly should get on the phone with.
"You call the Boston Celtics, call the Houston Rockets, and you call the Sacramento Kings," he said. "There's some good trades out there, but the Sixers are being stubborn and wasting Joel Embiid's great season. They're just being stupid."
Where will Simmons wind up?
Barkley is right. The Sixers need to stop being stubborn and move Simmons. Wasting a prime year of Embiid's career is foolish.
Where would he go?
According to Shams Charania of The Athletic, the Kings, Atlanta Hawks, Portland Trail Blazers, Minnesota Timberwolves, and Indiana Pacers are the top suitors, with other teams lurking.
The Athletic reports that the Sixers say Simmons isn't mentally ready to play and needs time to work on himself. With the deadline set for Feb. 10, the Sixers need to make a decision quickly. He has shown no indication he wants to return to Philly, so Sixers president Daryl Morey needs to lighten up on his absurd asking price and make a move.
It should be an interesting three weeks around the NBA. Simmons will be the center of attention as those trade rumors continue to swirl.