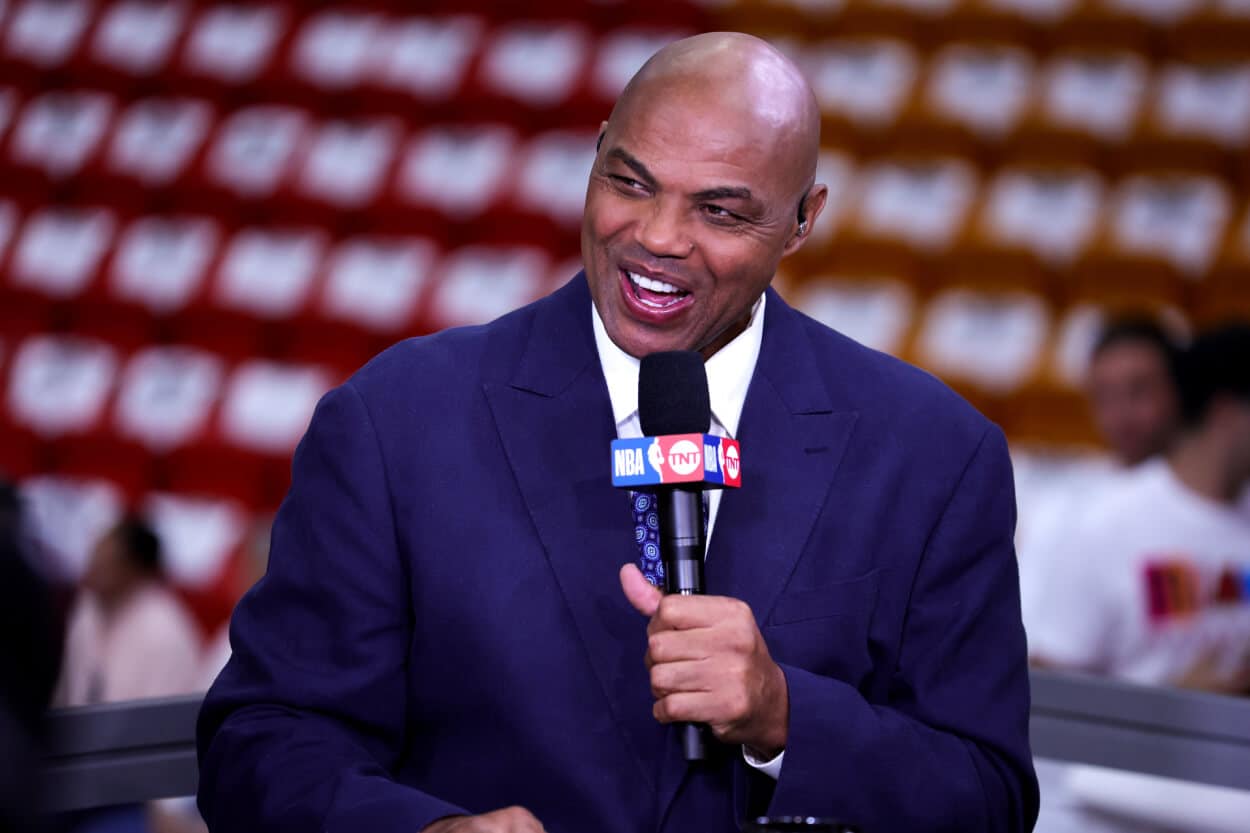 Charles Barkley Offers Harsh Dose of Reality to Victor Wembanyama and Other NBA Rookies
Charles Barkley got straight to the point when talking about what rookies can expect in their first year in the NBA.
Some say Victor Wembanyama is the most highly touted prospect to ever hit the NBA. The 7-foot-3 1/2 (San Antonio Spurs official measurement) phenom from France was the overwhelming favorite to be selected first in the 2023 NBA Draft. The Spurs made it official by calling his name first.
While many believe Wembanyama is a sure thing in the NBA, Charles Barkley has a message for him and the other rookies: It won't be easy.
Charles Barkley gets real when it comes to Victor Wembanyama and the other NBA rookies
Charles Barkley is no stranger to speaking what's on his mind. The Naismith Memorial Basketball Hall of Famer and current analyst isn't afraid to tell it like it is. Things were no different during a recent appearance on The BTM Podcast.
Barkley spoke about the recent draft and got candid about rookie expectations. He offered a harsh dose of reality to the young prospects.
"Nobody knows how to play in the NBA at 18, 19 years old," Barkley said. "They played their whole life on talent. They just played their whole career on talent. You're not getting probably great coaching in high school. You're getting good coaching in college, but you're better than 99 percent of the players.
"When you get to the NBA, you ain't better than nobody. You can't be a great player unless you know how to play. Any kid who thinks he's gonna come to the NBA right now says, 'I'm gonna outrun LeBron or Giannis or Devin Booker or Jimmy Butler or Trae Young. They're like, 'I'm gonna out-talent those guys.' They're just nuts.
"You gotta learn how to play."
Barkley said talent won't keep young players in the NBA
Barkley continued his take on rookies headed into the NBA. He said professional basketball life can become quite the shocker when young players realize they aren't the most talented players on the court anymore.
"Talent's gonna get you to the NBA, but number one, you're not gonna be more talented than most of the guys," Barkley said. "But, also, next year, there's another dude coming. If you don't learn the intricacies of your sport, you won't be around long."
While Barkley seemed all doom and gloom, he was right.
Wembanyama has dominated overseas, but how will his thin frame hold up when he's forced to guard players like Denver Nuggets center Nikola Jokic or Philadelphia 76ers star and 2023 MVP Joel Embiid?
It's a dream come true for these young players to hear their names called on draft day. Now the real work begins.