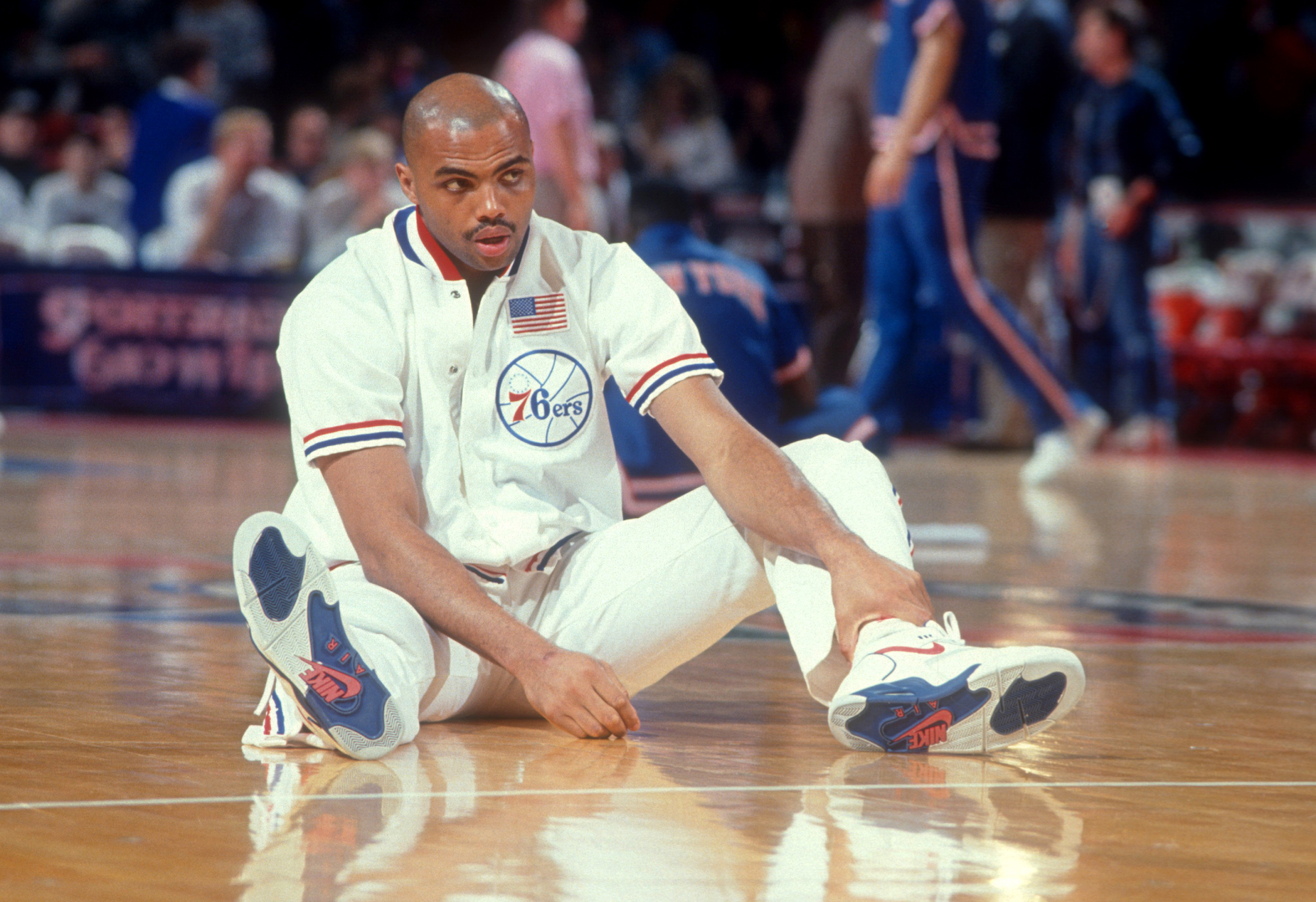 Charles Barkley Used to Eat Massive McDonald's Meals at Practice Instead of Working Out
Charles Barkley was an incredible player in the NBA. He also ate McDonald's on a stationary bike instead of working out at practice.
Whether you know Charles Barkley from his playing career or his time on TV, one thing is abundantly clear: Sir Charles does things his own way. In the early 1990s, this reality became abundantly clear at Philadelphia 76ers' practice. While other NBA players use practice as a time to perfect the craft, Chuck wasn't ready to hit the hardwood and get down to business.
During his time with the Chicago Bulls, Michael Jordan had his own "Breakfast Club," where he and the rest of the Chicago Bulls would push themselves to the limit. According to a former 76er, however, Charles Barkley would show up to practice and literally eat breakfast.
Charles Barkley's impressive basketball career
If you've only seen Charles Barkley's work on TNT, you might think he's just a big guy with a sense of humor. During his time on the hardwood, though, Chuck was a legitimate talent.
Barkley first made a name for himself at the Alabama state high school basketball tournament. Although he never looked like a natural athlete, the forward impressed Auburn's coaching staff and earned an athletic; scholarship; Sir Charles quickly became a force in the paint and, as a junior, helped the Tigers reach the NCAA Tournament for the first time in program history.
Barkley entered the 1984 NBA draft and, despite his best weight-gain efforts, joined the Philadelphia 76ers as the fifth-overall pick. Thanks to some guidance from the team's veterans, the forward knuckled down and became a legitimate pro.
While there were some notable bumps along the way—Barkley spit on a fan, got into his fair share of fights, and famously claimed that he wasn't a role model—the Round Mound of Rebound still built up quite a resume. He never won an NBA title, but he did average 22.1 points, 11.7 rebounds, and 3.9 assists per game and earned a place in the Basketball Hall of Fame.
Eating McDonald's instead of hitting the court
Some athletes take things incredibly seriously, grinding out extra reps on the practice court and following a meticulously-planned diet. Then, there's Charles Barkley.
According to Jayson Williams, Sir Charles didn't always arrive to practice on time. Even when he made it to the facility, he wasn't ready to break a sweat.
"I'll never forget this story," Williams explained on VICE's "Cookies" podcast, according to For The Win. "My second day of practice we're out there running up and down. Charles Barkley comes in about 5-minutes late. He comes in and he has a big McDonald's bag." The forward, however, wasn't going to eat an egg McMuffin before getting to work.
"So, he takes the eggs, and he takes the pancakes, the sausage, maple syrup and butter, puts it all in one, wraps it up with the pancake and gets some extra syrup," Williams continued. "And I'm going, 'Wow, you going to eat that then and come run with us?' Hell no. He's going to eat that while he's on the stationary bike. Peddling one mile an hour going … 'Run the floor!' … 'That's why we ain't never going to win the game!' And pancake is spitting out his mouth."
Charles Barkley didn't deny his McDonald's habit
While that story didn't paint Sir Charles in the best light, the forward actually owned up to it. In classic Barkley fashion, he offered an entertaining explanation for his McDonald's habits.
"When I got to Philadelphia, Dr. J, Moses Malone, Maurice Cheeks—they never practiced," Barkley explained on SportsCenter, according to Bleacher Report. "They'd sit on the side, on the stationary bike, eating McDonald's. So, once I had been in the league X amount of years, I adopted that philosophy. I had played 48 minutes the night before, I wasn't going to get up the next morning and go to practice."
At the time of Jayson Williams' story, Barkley was entering his seventh season in the NBA. It's unclear how he acted toward the end of his career when he had more than a decade of experience under his belt.
Stats courtesy of Basketball-Reference