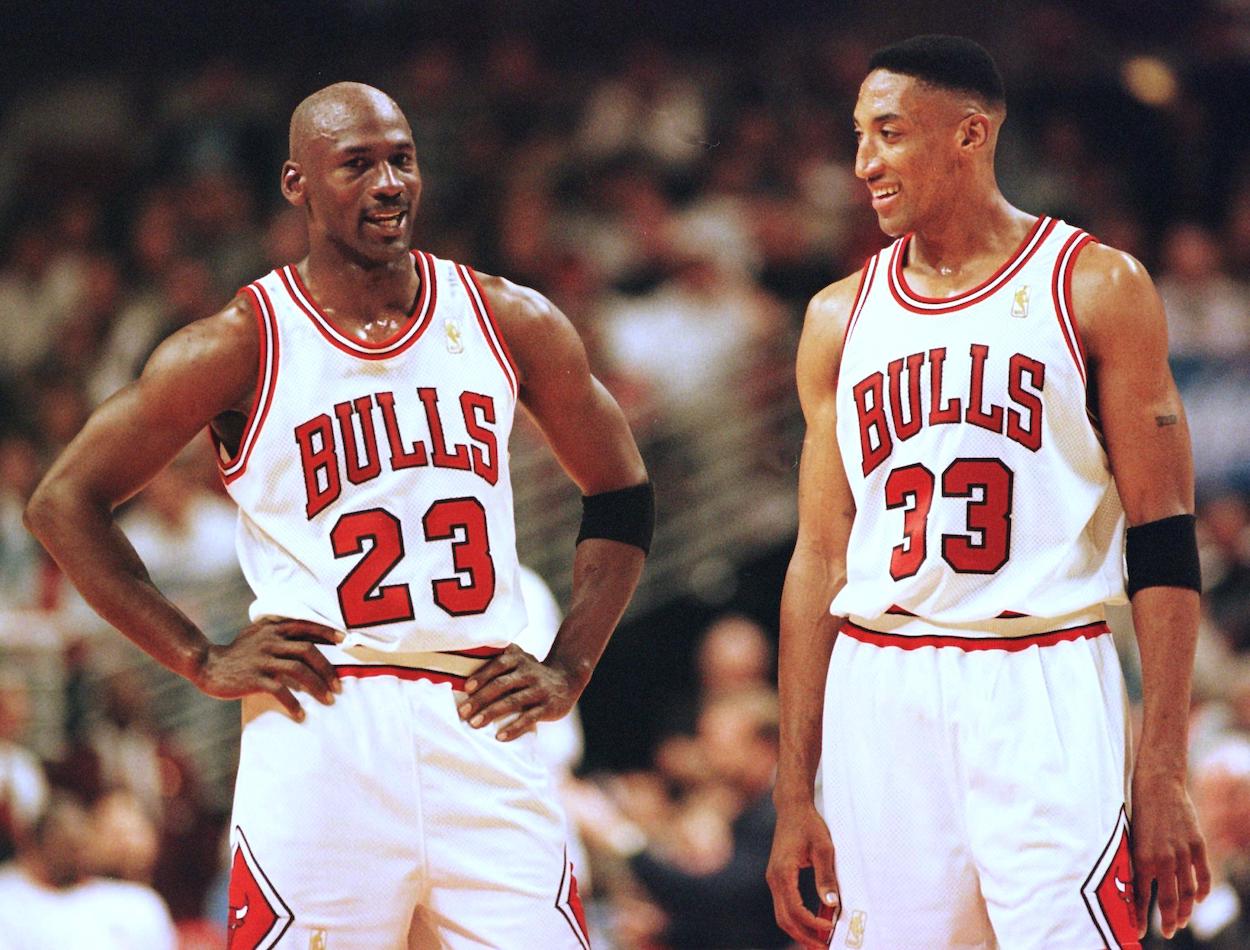 Charles Oakley Firmly Believes Michael Jordan and Scottie Pippen Will Never Speak Again: 'I Think It's Over'
Charles Oakley sure sounds confident that Michael Jordan and Scottie Pippen will never speak to each other again.
We've always thought of Michael Jordan and Scottie Pippen as close friends on and off the basketball court. After all, they did win six NBA titles together as teammates on the Chicago Bulls. How could that not build a fruitful relationship for decades to come?
But ever since the premiere of ESPN's wildly popular docuseries, The Last Dance, NBA fans have come to learn the truth about Jordan and Pippen's friendship. In a recent interview, Charles Oakley said the duo's relationship "wasn't great from the get-go," and he even predicted the two will never speak again.
Michael Jordan and Scottie Pippen grew apart after The Last Dance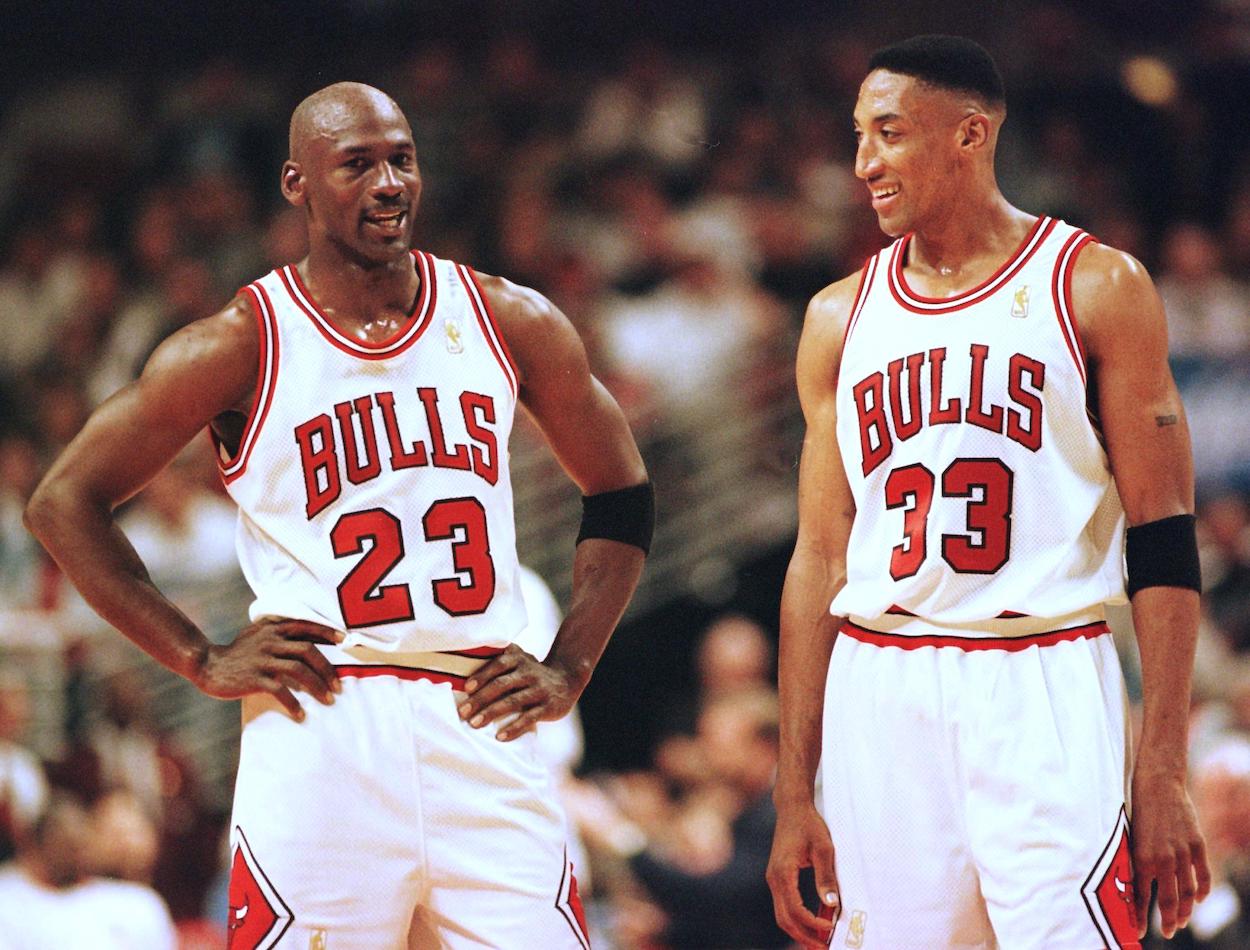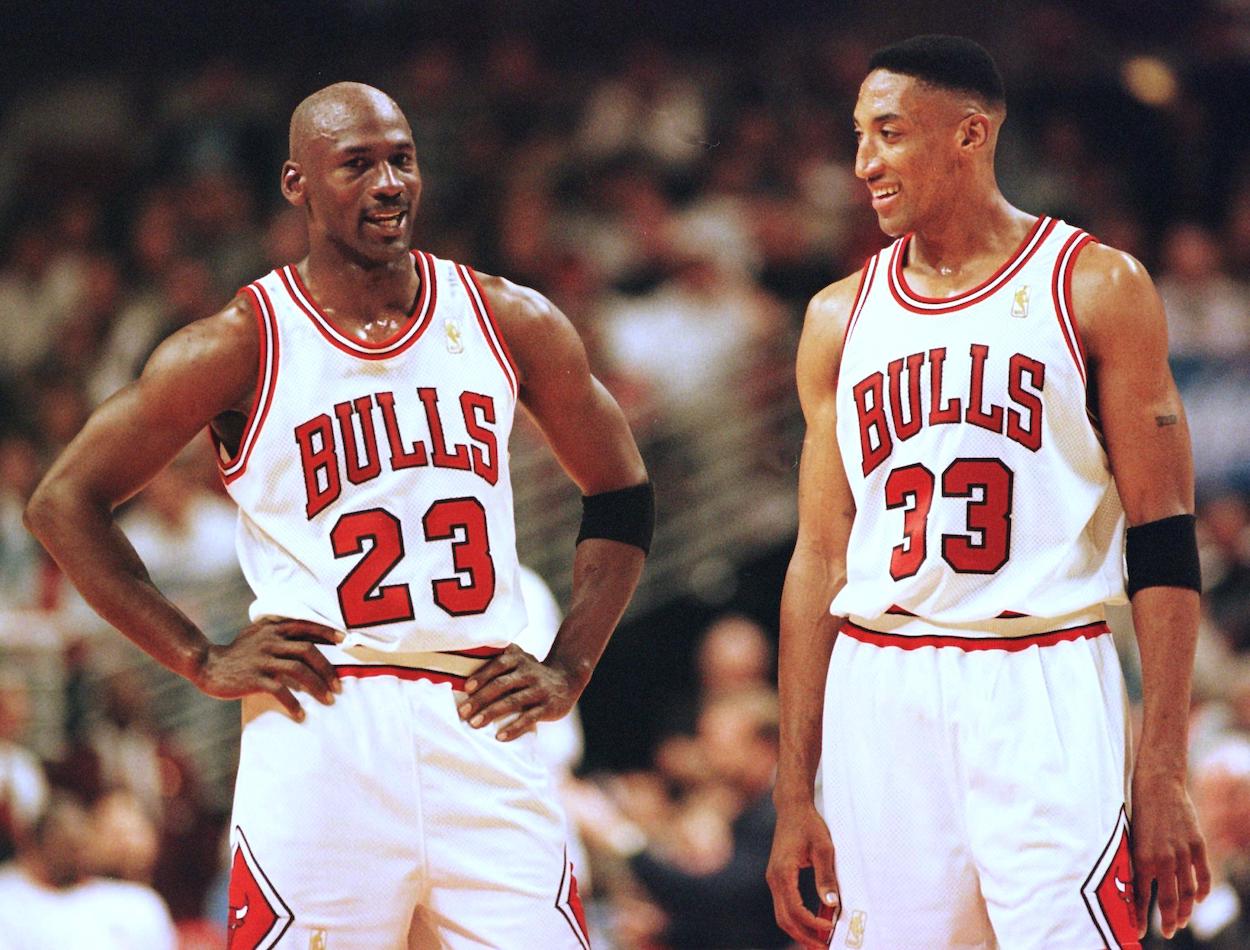 The entire basketball world was fascinated by The Last Dance when the docuseries was released in the spring of 2020, but one man wasn't exactly thrilled with how it turned out.
That man was Scottie Pippen.
In the months following the doc's release, Pippen started bashing The Last Dance and Jordan for the way he was portrayed in the 10-part series. He thought the doc didn't give him enough credit for Chicago's dominant stretch of six championships in eight years.
Pippen took more shots at Jordan in his memoir, Unguarded, which was released in November of 2021. In the book, he writes, "Michael and I aren't close and never have been."
He even doubled and tripled down on the Jordan slander in various interviews before and after his book hit the market.
In an interview with Pat Tomasulo of WGN, Pippen said he hadn't heard from Jordan since the release of his book, and he doesn't plan on speaking with him anytime soon.
"No, not at all, and didn't expect to (hear from Jordan)," he said.
"I'm not saying in any way that I have a grudge against Michael Jordan. This book has nothing to change our direction or our relationship. When we see each other, probably just gonna be a, 'Hi, what's up dude,' and you go that way, and I go that way. I'm not stating anything that wasn't stated in the documentary."
Charles Oakley understands why Pippen is so upset with Jordan
Oakley has been one of Jordan's best friends since the two were teammates on the Bulls in the 1980s. He's followed the deteriorating relationship between MJ and Pippen over the last few years, and he understands where Pippen's anger is coming from.
In a recent appearance on The Bill Simmons Podcast, Oakley broke down why Pippen has been attacking Jordan the way he has.
"I think he feels like they didn't present him more in The Last Dance," Oakley told Simmons. "I think they did Dennis Rodman more than Scottie, and Steve Kerr. But my thing to that is, Kerr did way more off the court than Scottie. Dennis probably did, too. But on the court, Scottie did a lot more than both of them. Scottie felt like he was left out of there, and he felt like Jordan wouldn't have six rings if it wasn't for him."
Oakley said Pippen was most likely upset The Last Dance painted him as a player who gave up on his team, even though it was Jordan who left the Bulls for nearly two years to play baseball.
Oakley doesn't believe they will ever speak again
Simmons later asked Oakley if he thinks Jordan and Pippen will ever speak again, and his answer was about as straightforward as it gets.
"No. I think it's over," he said. "Yeah, I think it's over. It wasn't great from the get-go."
Oakley continued on to say Jordan is perfectly content with living a simple life in retirement full of fishing, golf, and cigars. He has no time for drama of this magnitude, so don't expect him to fire back at Pippen or even acknowledge his comments in a public manner.
The legacies of Jordan and Pippen will never fade, but their friendship might be broken beyond repair.
Like Sportscasting on Facebook. Follow us on Twitter @sportscasting19.