Chase Briscoe Confirms Hendrick Motorsports Is Just Like All the Rest in 1 Important Respect
Chase Briscoe has a good thing going in the NASCAR Cup Series. He's just 28 years old and working for the Hall of Fame driver he's always admired, and the Indiana native comes into his third season after having made a huge improvement from his rookie season to Year 2.
By this time a year from now, he'll likely be the face of Stewart-Haas Racing. But had things moved in a different direction just a few years ago, Briscoe could have been driving for Hendrick Motorsports and a different Hall of Fame driver.
As is so often the case in NASCAR, money came into play when it was time to determine his future.
Chase Briscoe has some ground to make up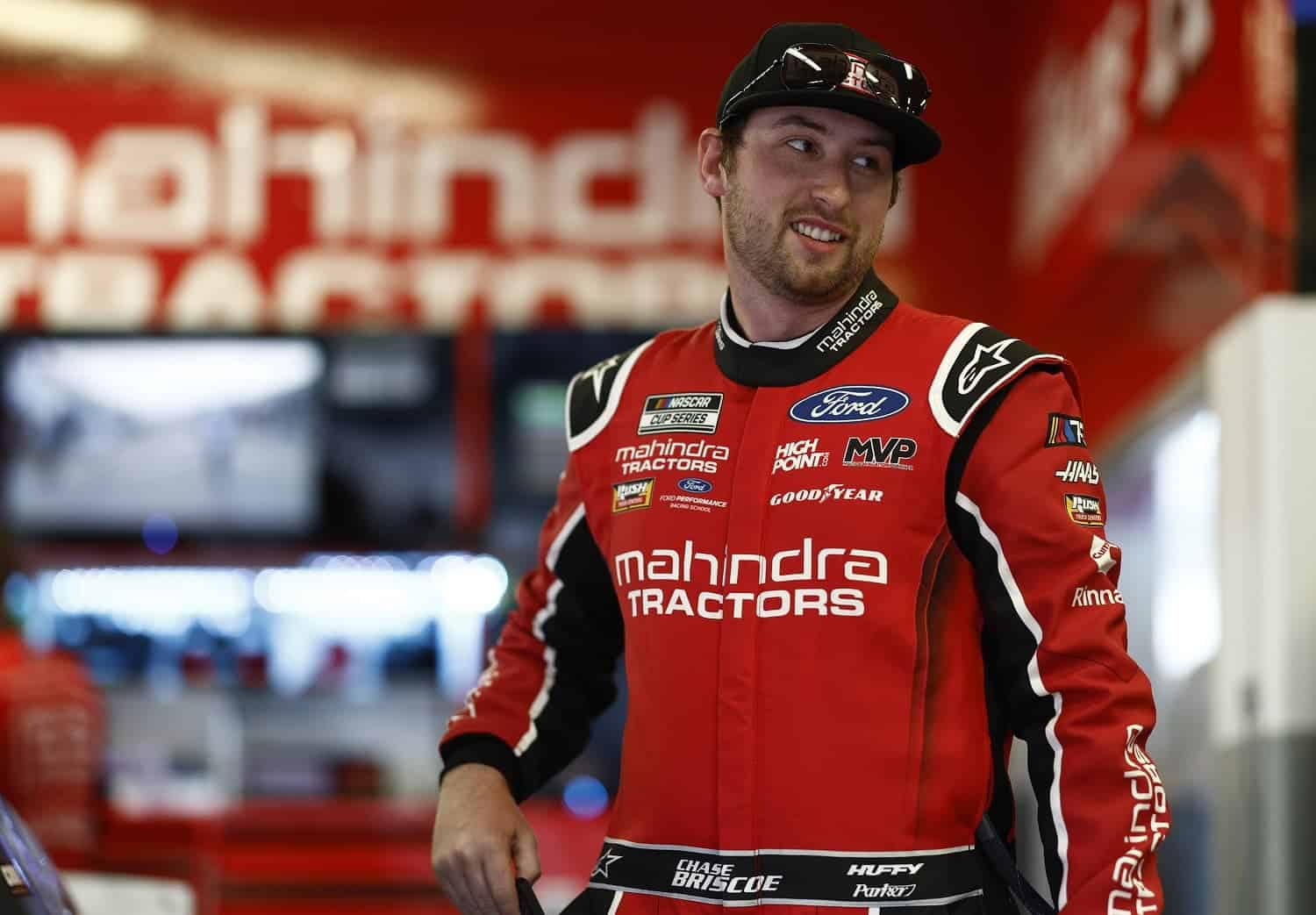 The start of the NASCAR season hasn't been kind to Chase Briscoe, though the driver of the No. 14 Ford certainly has time to get moving in the right direction. A crash on Lap 182 took Briscoe out of the Daytona 500. Last week, he had to battle from the No. 31 starting position to place 20th at Auto Club Speedway. Consequently, he comes to Las Vegas 33rd in Cup Series points.
A year ago, Briscoe finished third at Daytona and scored his first Cup Series win three weeks later at Phoenix. He'll have to pick up the pace this year to get back on track points-wise, but 2022 was indicative of what we could see from him.
After going from nine Xfinity Series wins in 2020 to just three top-10 finishes as a Cup Series rookie, Briscoe made great strides last season with his 10 top-10 results. Though he bowed out of the playoffs at the end of the first round, he finished strong with three showings in the top five in the year's last seven races.
Chase Briscoe was on the Hendrick Motorsports radar
Driving for Briggs Cunningham in the 2016 ARCA Racing Series was pretty sweet in itself for Chase Briscoe since Cunningham, who died in 2021 at the age of 89, was an accomplished driver and well-known in motorsports.
Briscoe made a big impression that season, winning six of 20 starts and winning season honors. Midway through the year, Briscoe raced at Indianapolis Raceway Park and scored the third of what would be four straight victories. NASCAR was contesting the Brickyard 400 that weekend, so Briscoe was walking around Indianapolis Motor Speedway when Jeff Gordon texted him to say he wanted to sit down to talk.
Briscoe didn't have Gordon's number in his phone and explained to The Athletic he thought he could be getting set up for a prank. Keep in mind that Gordon was returning to the sport that weekend as a sub for Dale Earnhardt Jr., so everyone was talking about the four-time series champion.
However, the message was legit, and Briscoe met with Gordon, who was already involved in operations at Hendrick Motorsports as Earnhardt and Kasey Kahne were a year away from leaving.
Dollar signs got in the way of any deal with Hendrick Motorsports
Talks continued in 2016 between Chase Briscoe, Jeff Gordon, and Hendrick Motorsports, and there was mutual interest. The stumbling block was money, which might surprise some. Rick Hendrick is a billionaire and has spent lavishly on the winningest organization in the history of the NASCAR Cup Series. But you don't get rich without keeping a close eye on the P&L.
"I can't remember what week it was — maybe Michigan or Watkins Glen or something — but I remember there was a rain delay in a Cup race and Jeff was texting me about still trying to get me to Hendrick. But obviously, they needed some sponsorship money, and I didn't have any sponsorship money to bring at the time."
For what it's worth, Briscoe would have faced the same obstacle with just about any organization. His big break came in the fall when Ford approached him with favorable terms. The manufacturer placed him with Brad Keselowski's team in the 2017 truck series and Roush Fenway Racing in the 2018 Xfinity Series.
Two seasons later, he was running in the second-tier series for Stewart-Haas Racing, hand-picked by fellow Indianan Tony Stewart. Nine wins there earned him the role of Clint Bowyer's replacement in the Cup Series. After a tough rookie season, he broke into the win column last season at Phoenix four races into the year.
It's not Hendrick Motorsports, but getting to the Cup Series in an SHR Ford isn't a bad deal, either.
Got a question or observation about racing? Sportscasting's John Moriello does a mailbag column each Friday. Write to him at [email protected]