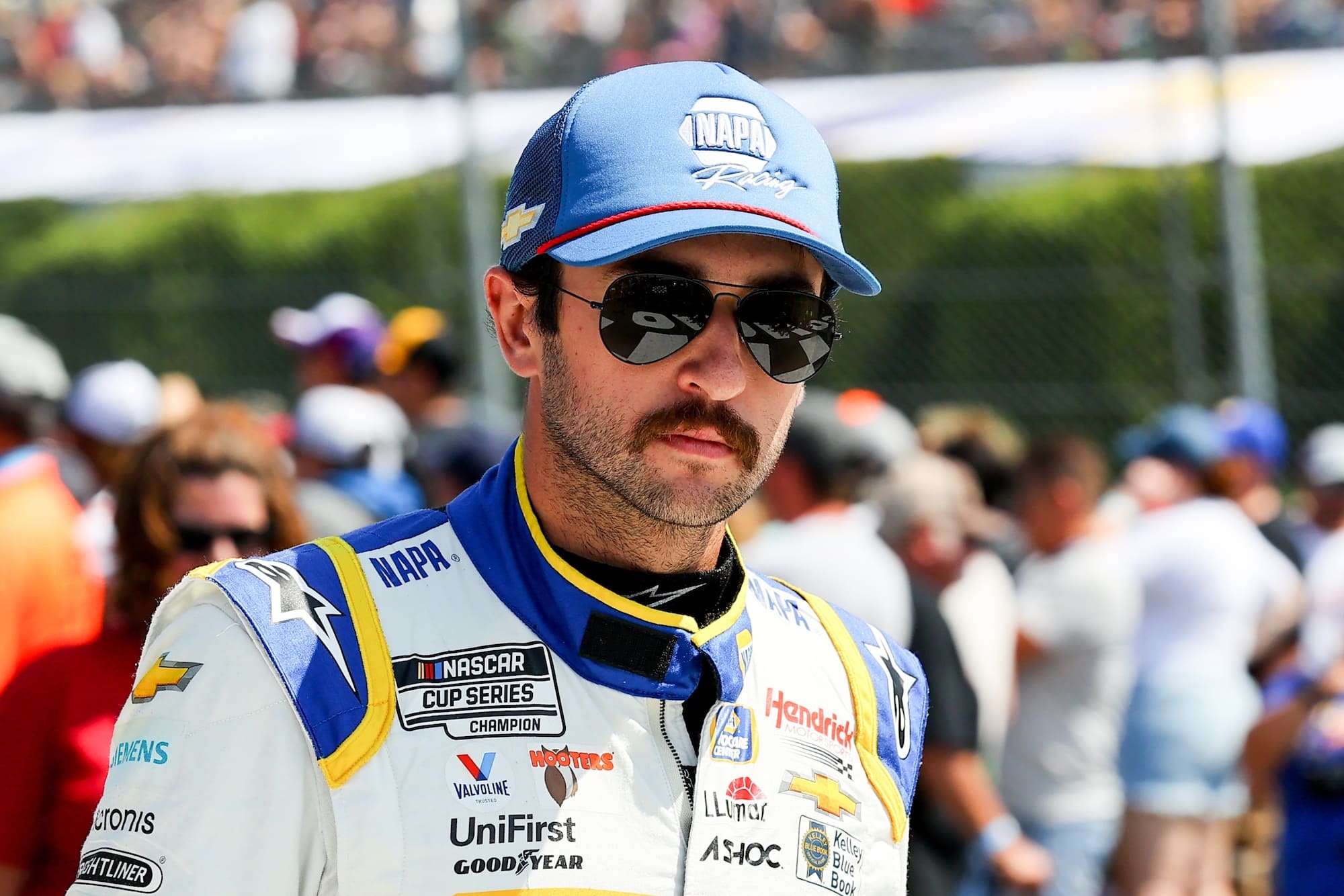 Chase Elliott Put in Awkward Position When Dawsonville Pool Room Fires Brutal Shot at Denny Hamlin and Kyle Busch for Cheating
Chase Elliott is beloved in Georgia and the Dawsonville Pool Room, which celebrates every win with a siren blast. On Sunday, the Room's Twitter account made the loudest noise, firing a brutal shot at Denny Hamlin and Kyle Busch.
Chase Elliott, like everyone else watching Sunday's NASCAR Cup Series race at Pocono, believed when it ended that he had finished third behind the Joe Gibbs Racing cars of Denny Hamlin and Kyle Busch. A matter of hours after crossing the finish line and not leading a single lap, the Hendrick Motorsports driver was declared the victor when NASCAR disqualified the two JGR cars that finished ahead of him.
Fans took to Twitter and joked about whether or not the Dawsonville Pool Room, which has sounded a siren for decades every time an Elliott wins, would be following its tradition on Sunday night after the modified results. There's no word if those in charge at the establishment sounded the siren, but they did make some noise on Twitter, firing a brutal shot at the JGR drivers. 
Chase Elliott declared winner after Denny Hamlin and Kyle Busch disqualified at Pocono
Chase Elliott will one day look back on his career and fondly remember the summer of 2022. It started at Nashville in late June when he outlasted Kurt Busch and Ryan Blaney and captured his second win of the season. He was just getting started.
Over the course of the next four races, the HMS driver alternated between victories and runner-up finishes. Incredibly, he led each race and was in position to win late at both Sonoma and New Hampshire, but mistakes cost him. 
Sandwiched in between those runner-ups was a win at Atlanta. But the craziest race in that five-race stretch will also go down as the most bizarre win in Elliott's career when he initially finished third behind Denny Hamlin and Kyle Busch, but postrace inspection by NASCAR officials discovered violations in both cars, and they were disqualified, shockingly propelling the No. 9 team to the win.  
Dawsonville Pool Room fires shot at JGR on Twitter
The Dawsonville Pool Room has long been known as the place in Dawsonville, Georgia, where fans of Bill Elliott gathered during his racing career and would celebrate each time that he won with a blast of the roof's siren. That same tradition has carried over to Chase. Coincidentally, the establishment was recently featured during NBC's telecast of the Atlanta race when Elliott won and showed a live version of the siren being activated. 
The siren didn't sound on Sunday when Elliott finished third at Pocono. However, that changed later in the evening when NASCAR announced that Hamlin and Busch had been disqualified and the No. 9 car had been declared the winner. 
Interestingly, it wasn't the siren that made the most noise, but the pool room's Twitter account, which took direct aim at the misfortune of the JGR teams.
"Winner, winner Joe Gibbs Racing are cheaters!" the account tweeted. 
Unsurprisingly, there was considerable feedback from fans for and against the tweet, including one Elliott fan who suggested the comment went over the line.
"It was a joke but thanks," the account replied. "Also we are not affiliated with Chase and his team, just his hometown fans. Everyone cheats in racing. The goal is to not get caught." 
Elliott in no mood to celebrate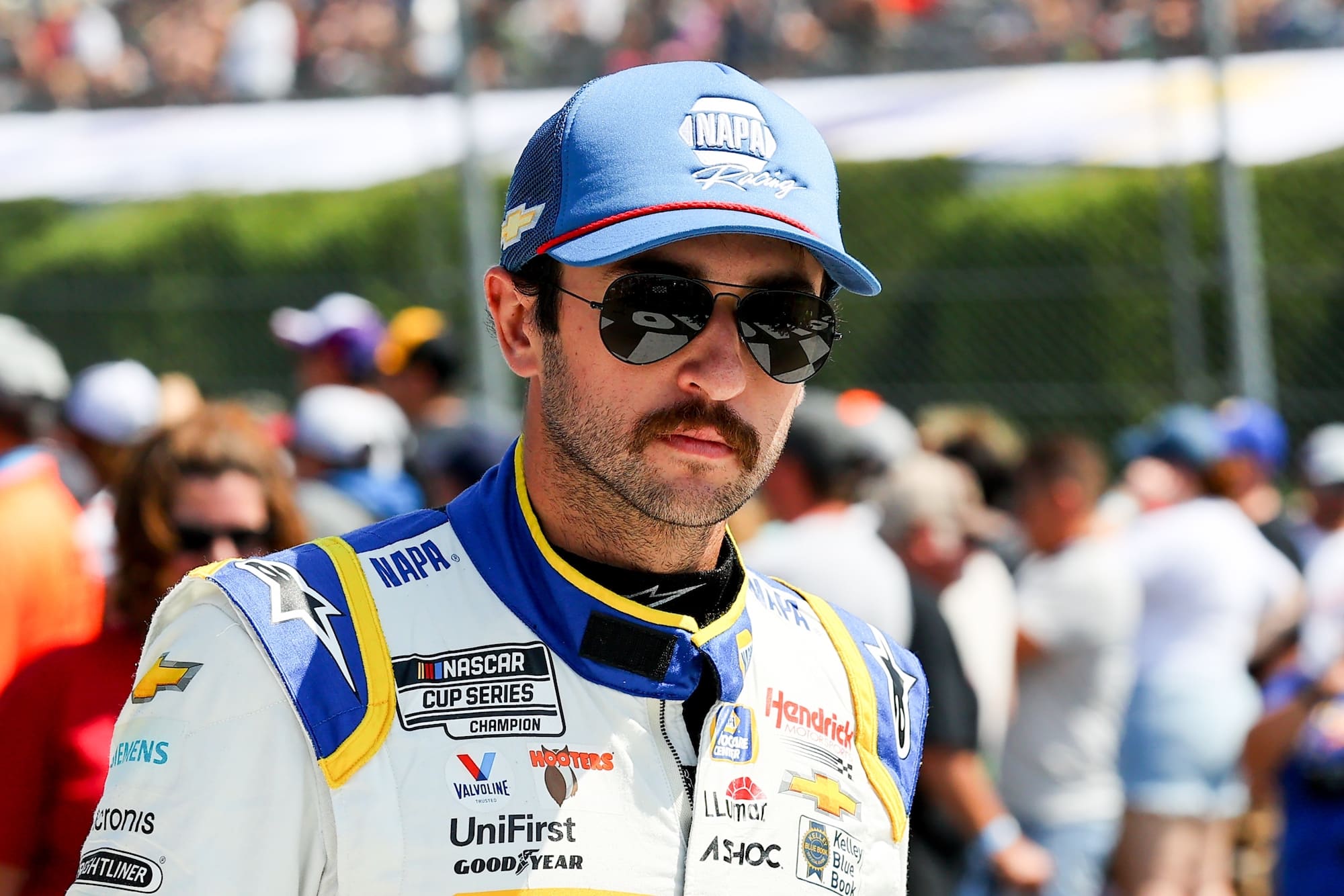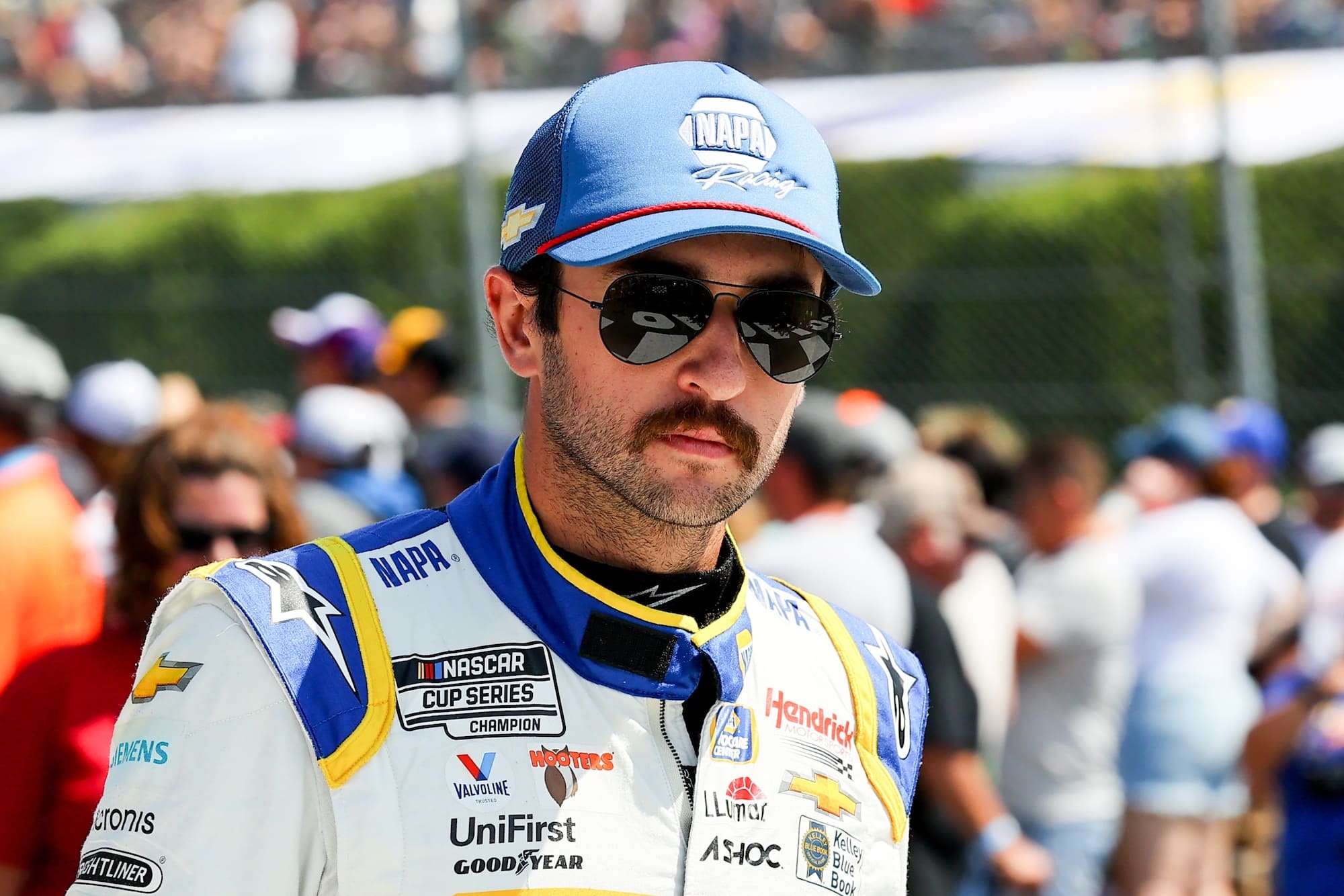 A day after the controversy and chaos, Elliott was interviewed about all that transpired after the race at Pocono. His tone wasn't one of celebration.
"Look, I don't really know that it's a win that I'm going to celebrate anyway," he told Fox's Bob Pockrass. "For me, I don't really feel right celebrating someone else's misfortune, number one…It's not necessarily something I'm proud of or something I'm going to boast about."
Elliott's humble approach and not celebrating someone else's misfortune isn't at all surprising. That's who he is. Clearly his fans and one specific pool room feel differently.  
Like Sportscasting on Facebook. Follow us on Twitter @sportscasting19 and subscribe to our YouTube channel.