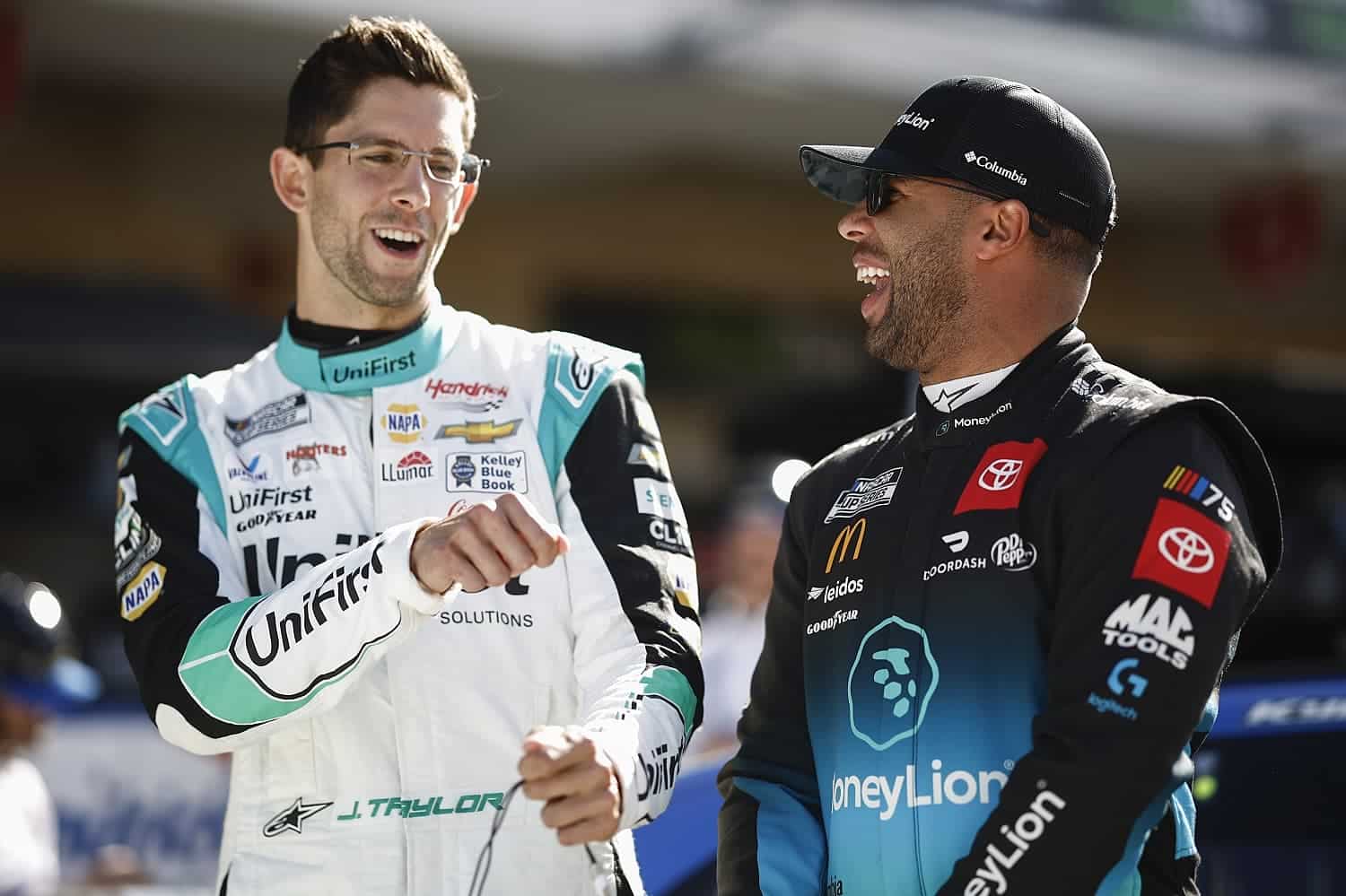 Chase Elliott Fill-in Jordan Taylor Can Be Hendrick Motorsports' Best 'Road Course Ringer' Ever
Jordan Taylor is making his NASCAR debut at COTA. His resume in sports car racing is quite impressive, and Taylor knows more about the Next Gen car than some might realize.
Normally, Hendrick Motorsports wouldn't need a "road-course ringer." The winningest organization in NASCAR Cup Series history employs past champions Chase Elliott and Kyle Larson as well as Alex Bowman and William Byron, all accomplished drivers. But with Elliott sidelined, Jordan Taylor is in the No. 9 Chevy for a week.
Despite zero NASCAR experience entering Circuit of the Americas, Taylor is the best specialist HMS has ever brought in for a one-off. Don't let a top-10 finish in his debut, which would make Rick Hendrick and Jeff Gordon delirious, be a surprise.
Jordan Taylor is filling in at COTA for Chase Elliott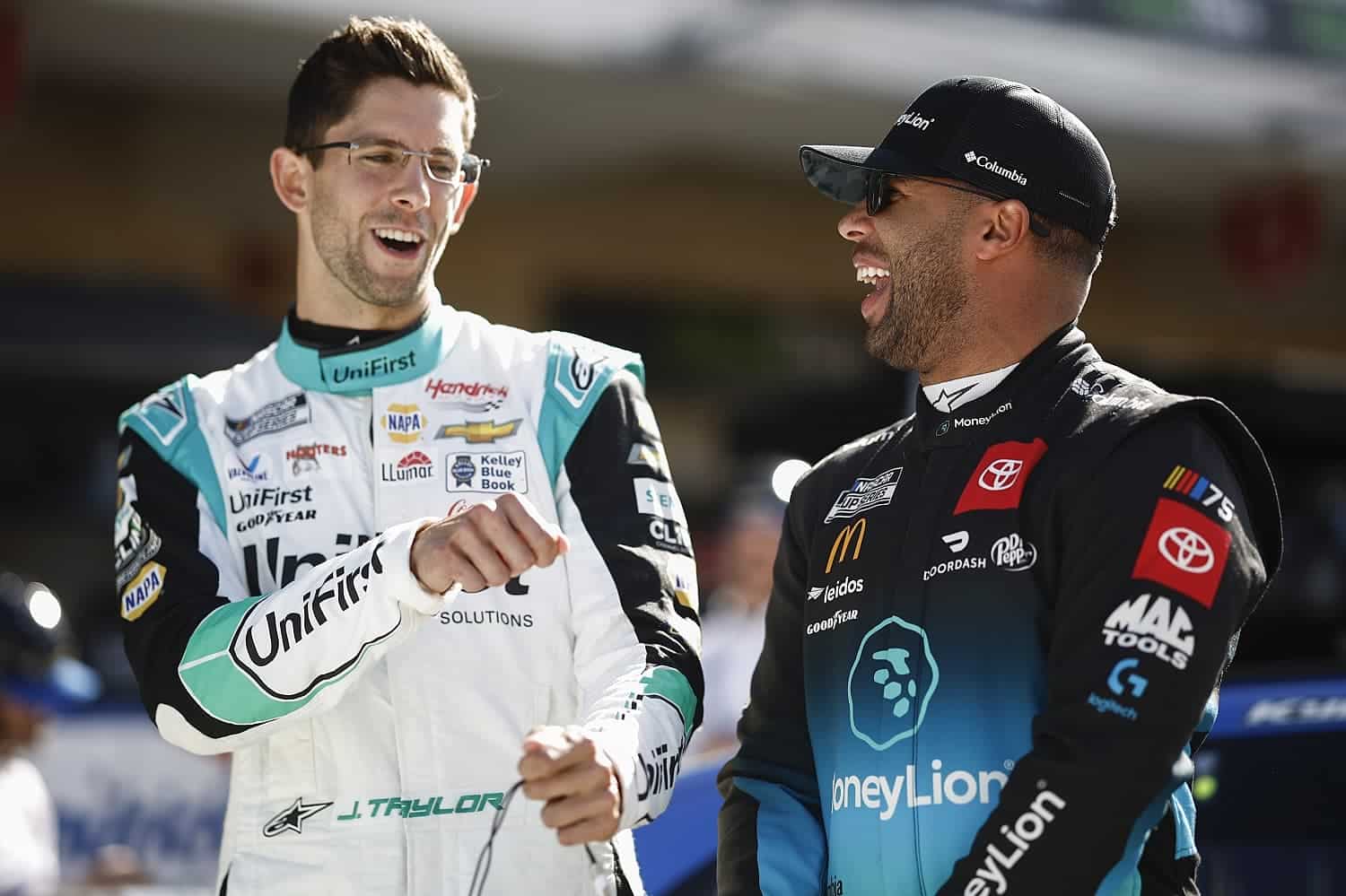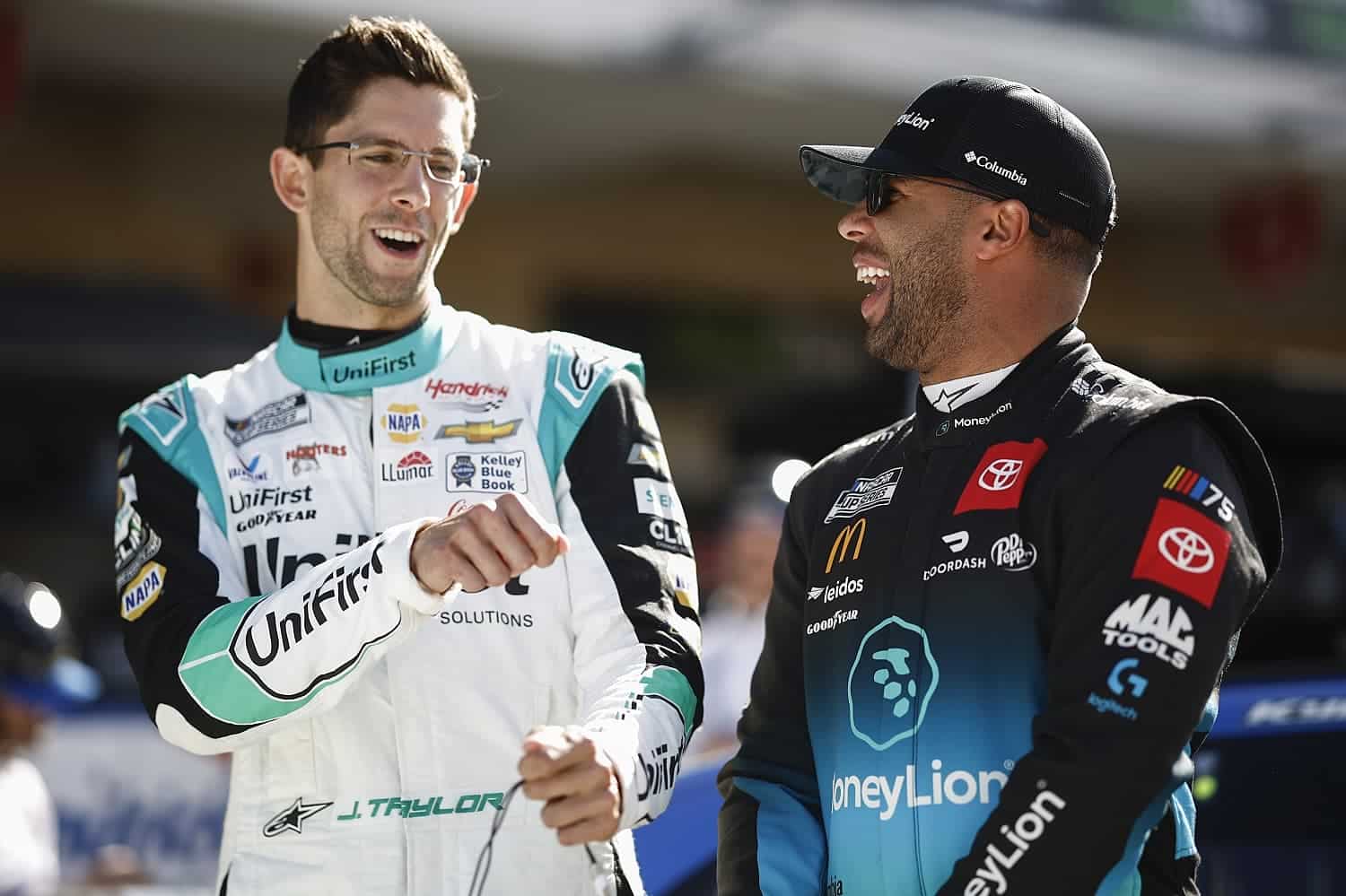 March came in like a lamb and is in danger of going out like a lion for Hendrick Motorsports. William Byron won back-to-back at Las Vegas and Phoenix, but Chase Elliott broke his left leg in a snowboarding accident, and the organization is reeling from massive points and cash penalties handed down by NASCAR.
Three days after the Cup Series race at Circuit of the Americas, HMS will present its case to an appeals panel to get the penalties reduced or even rescinded. If that fails, it's going to be all pins and needles unless and until Kyle Larson, Alex Bowman, and Chase Elliott lock down playoff spots alongside Byron.
The 100-point penalties potentially weigh heavily on Larson and Bowman, but Elliott has the biggest uphill battle. He is expected to have missed at least seven races before returning, making winning even more imperative for him.
Xfinity Series driver Josh Berry has been filling in on ovals, but HMS is going with Jordan Taylor at COTA. Taylor, 31, is about as good as it gets driving sports cars, a valuable skill set for road courses.
Taylor can't score driver points on Elliott's behalf, but he can generate owner points for the No. 9 Chevy. The big penalty has Elliott's car buried in 39th place in owner points. HMS hopes Taylor can produce a jolt and then Berry can continue holding down the fort until Elliott returns.
Jordan Taylor has rolled up victories
While driving a Cup Series car in his NASCAR debut will be a significant departure for Jordan Taylor, his racing resume is stellar. The Orlando, Florida, native has won 24 of his 96 WeatherTech SportsCar starts and three series titles since 2014.
If the record doesn't speak for itself, then Jeff Gordon can speak on Taylor's behalf. They were teammates in the winning car in the 2017 Rolex 24 at Daytona. Jordan also raced in the 24 Hours of Le Mans from 2012-17.
More recently, he has been working with the Hendrick Motorsports unit heading up NASCAR's Garage 56 entry for Le Mans this spring. Officially, he's a backup driver, but Taylor is valuable as both a test driver and coach leading up to the prestigious endurance race.
The fact that the Le Mans car is reasonably close to the Cup Series' Next Gen car means Taylor isn't starting from scratch at COTA, a strong track for him. He's also been logging simulator time since getting the call to fill in for Elliott.
"Garage 56 is definitely a step closer from what I am used to, so I'll have a general understanding of what to expect," Taylor said on the Hendrick Motorsports website. "I know it is going to be quite different and that is why the sim was important for me. Just to get an idea on the adjustment of braking zones and cornering speeds and gearing."
Jeff Gordon was a 'road course ringer' of sorts
Stability has long been a hallmark of Hendrick Motorsports. There's always the need for fill-ins, such as when Noah Gragson sat in for five races while Alex Bowman recovered from a concussion last year. Now, though, Jordan Taylor is playing the role of "road course ringer" in place of Josh Berry, who's been subbing for Chase Elliott.
According to the HMS website, Taylor is only Hendrick's eighth driver who fits the definition of a "road course ringer." The first two were Jim Fitzgerald and Rick Hendrick in 1987. The owner pressed himself into duty in place of Tim Richmond, finishing 33rd. Ron Hornaday Jr. was one of the relative success stories in a one-off role. Filling in for the injured Terry Labonte at Watkins Glen in 2000, Hornaday finished 15th in a field of 43.
Indisputably the most famous HMS ringer was Jeff Gordon in 2016. Gordon retired after the previous season, but the team needed help after a concussion sidelined Dale Earnhardt Jr. The responsibility ping-ponged between Gordon and reserve driver Alex Bowman, but it was Gordon who suited up for Watkins Glen, where he finished 14th.
Though a NASCAR novice, it isn't difficult to imagine Taylor at least matching  Gordon's result on Sunday at COTA.
Got a question or observation about racing? Sportscasting's John Moriello does a mailbag column each Friday. Write to him at [email protected]