Chase Elliott's Hall of Fame Father Won a 500-Mile Race While Driving With a Broken Leg
Chase Elliott became the biggest early story of the NASCAR season a week ago when he broke his left leg while snowboarding in Colorado. The prospect of the 2020 series champion remaining sidelined for an extended time raises the possibility he might miss the playoffs in September.
Nearly four decades earlier, his father also broke a leg. Amazingly, Bill Elliott won a Cup Series race just two weeks later.
Bill Elliott was both popular and successful in NASCAR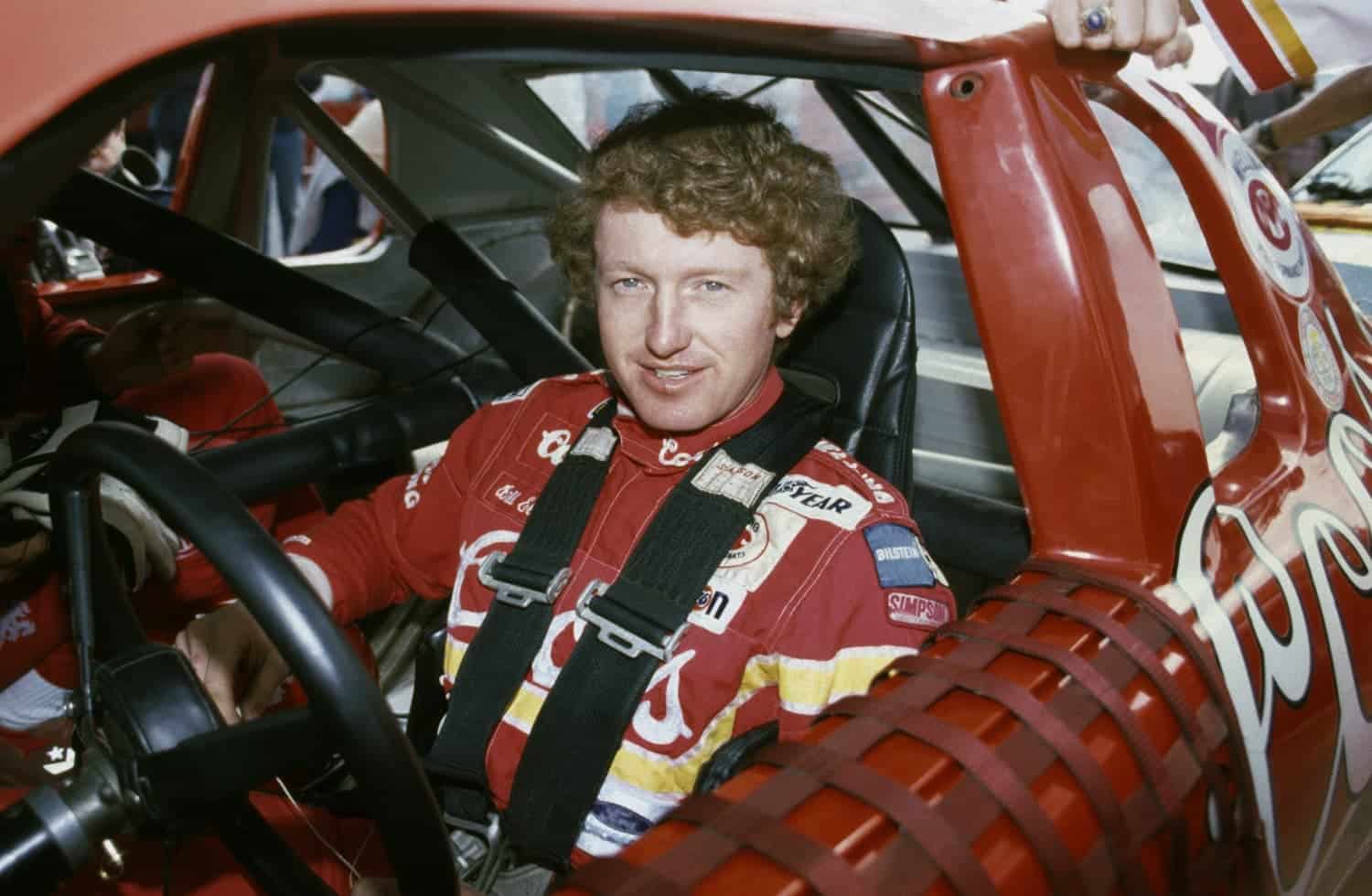 Hendrick Motorsports star Chase Elliott has earned the Most Popular Driver Award five straight years, but that qualifies him as an underachiever in his own family for now. His father, Bill Elliott, won the same award 11 times in a 12-year span that began in 1991. He presumably would have gone 12-for-12 had the honor not been awarded posthumously to Dale Earnhardt in 2001.
Following his retirement, Elliott – with the great nickname of "Awesome Bill from Dawsonville" – earned induction into the NASCAR Hall of Fame. Competing full-time from 1976-2003, he won 44 Cup Series races and a series championship.
His first victory in a signature event came in the 1985 Daytona 500. When he followed with triumphs in the Winston 500 and Southern 500, Elliott pulled down an unprecedented $1 million bonus. He won the Daytona jewel again in 1987 and the Southern 500 the following season.
Elliott won the Southern 500 once more in 1994 and scored his final major triumph in the 2002 Brickyard 400.
Bill Elliott won the 1985 Coca-Cola 500 with a broken leg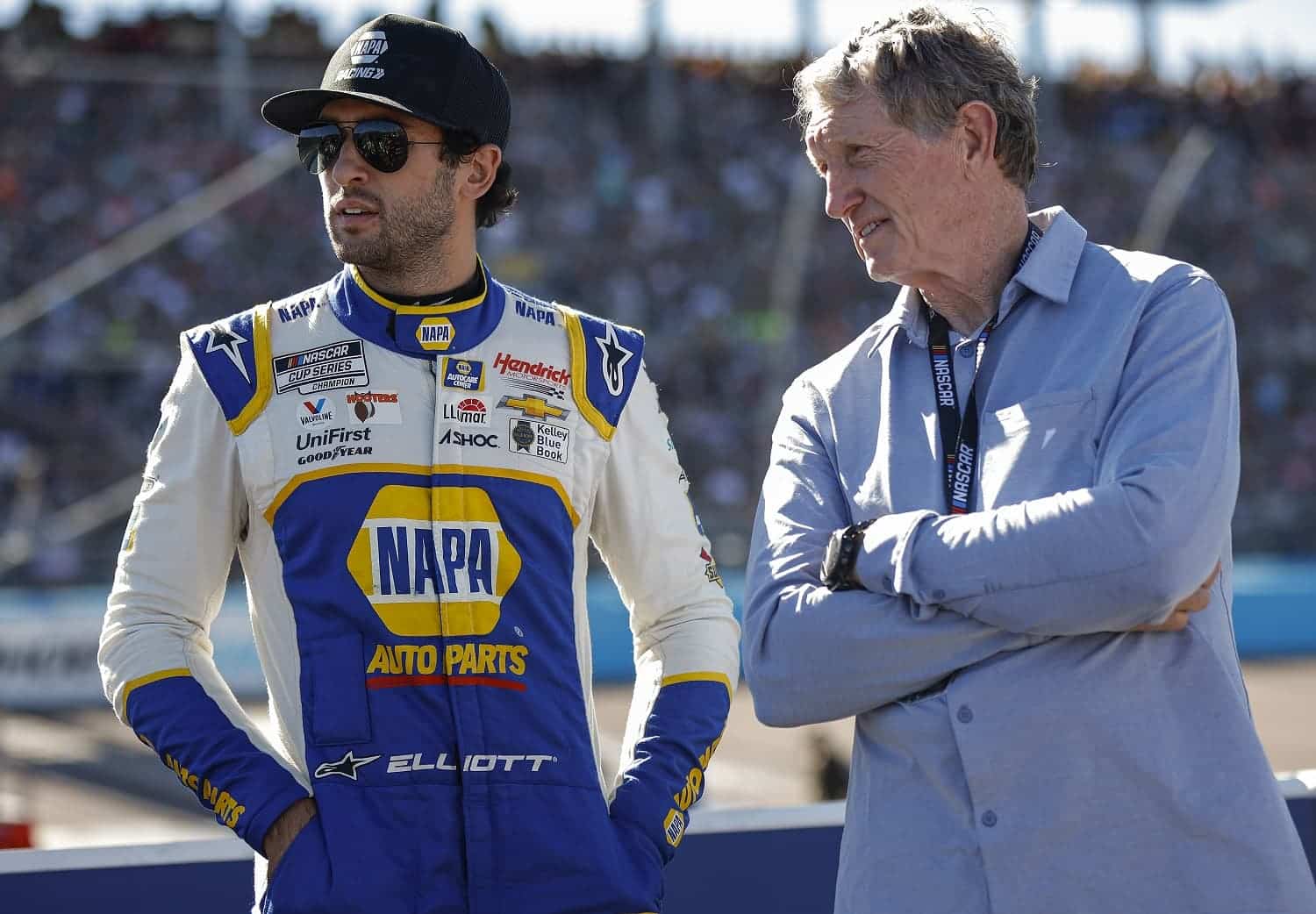 Nineteen of the 40 cars in the 1985 Carolina 500 in Rockingham, North Carolina, never made it to the finish of the race won by Neil Bonnett. Among them was Bill Elliott, who wrecked on Lap 282 of the scheduled 492.
The crash left Elliott with a broken bone in his lower left leg. That should have been problematic when the season resumed two weeks later with the Coca-Cola 500 at Atlanta International Raceway since Elliott worked the clutch and brakes with his left foot.
Still, he made the start on March 17 in the No. 9 Ford with Jody Ridley standing by as his relief driver if Elliott, who never missed a start from 1983-95, needed to retire from the race.
After starting from the second row, the 1988 Cup Series champion took his first lead on Lap 48 and battled Cale Yarborough much of the rest of the day. He took the lead again on Lap 274 and held it for the last 55.
It was the second of his career-best 11 victories that season, in which he captured three of the four big races to pull down a $1 million bonus.
NASCAR still hasn't ruled on Chase Elliott's request for a waiver
Bill Elliott drove in pain in his return to Cup Series action two weeks after suffering a broken bone in his left leg, but he did not require surgery. Chase Elliott was not so fortunate with his March 4 snowboarding accident, enduring a three-hour procedure that same day.
Hendrick Motorsports is projecting the 2020 NASCAR Cup Series champion will miss 6-7 weeks, though that is still a guess for now. The team lined up Josh Berry as the emergency replacement last weekend in Las Vegas and is making provisions for upcoming races for the No. 9 Chevy.
Hendrick Motorsports has submitted a request for a waiver that would keep Elliott eligible for the playoffs beginning in September. NASCAR has not ruled on the request yet, holding off until there's more certainty about the driver's return date.
Got a question or observation about racing? Sportscasting's John Moriello does a mailbag column each Friday. Write to him at [email protected]