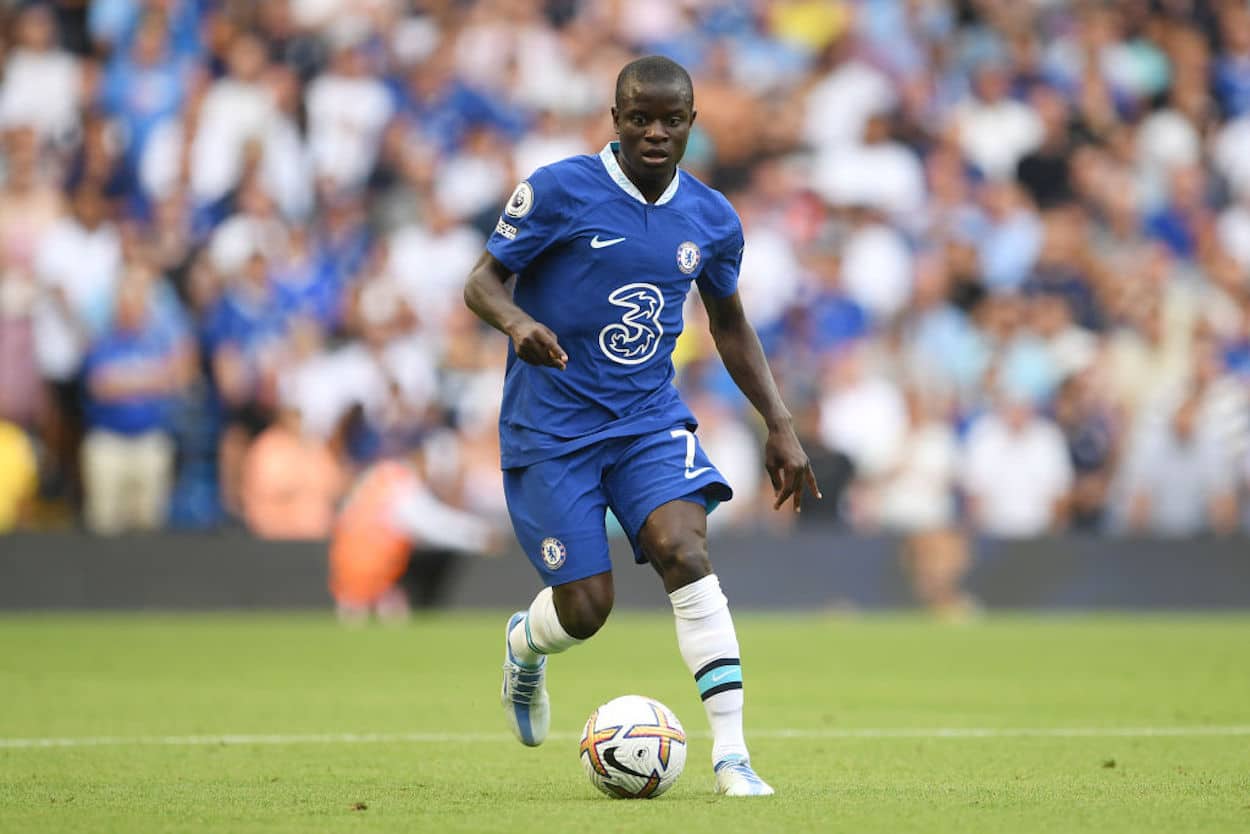 Chelsea Are at a Risky Crossroads of Business and Sentimentality With N'Golo Kante
Although N'Golo Kante makes Chelsea better, the club may be wondering if his age and injury history make him worth the money.
While Todd Boehly might be relatively new to European soccer, he hasn't shied away from making big-time decisions. He oversaw Chelsea's massive spending during the summer transfer window and, less than a week later, fired manager Thomas Tuchel. Fresh off that change, it seems like the American owner and interim sporting director is staring down the barrel of another club-changing choice.
During his time in England, N'Golo Kante has grown from a relatively anonymous midfielder to one of the best players in the world. His time at Chelsea, however, could be coming to an end after this season, as the two sides are reportedly unable to agree to a new contract.
On one hand, sentimentality says to keep Kante in London; he's a beloved player and capable of covering the pitch like no one else. On the other, logic dictates that extending an aging, increasingly injured player isn't the best idea, regardless of his previous exploits. No matter which choice Chelsea makes, though, the club is taking a risk.
Chelsea are reportedly cautious of handing N'Golo Kante a long extension due to his injury history
Ever since bursting onto the scene at Leicester, N'Golo Kante has proven to have an incredible engine. While that's allowed him to almost function as a one-man midfield, sweeping up behind his teammates, it's also meant the Frenchman has an incredible amount of mileage on his legs. Recently, that reality has been coming home to roost.
During his first three years at Chelsea, the midfielder started 35, 34, and 36 matches. Since the 2019-20 campaign, though, that number has never been higher than 24 starts in a single season. This year, Kante has already picked up a hamstring injury and missed a handful of matches. With a compressed season and France being one of the favorites in the World Cup, it's safe to assume that those problems won't vanish anytime soon.
That reality, it seems, has given the club pause. The midfielder's contract expires in 2023, and negotiations have recently hit a snag.
As David Ornstein reported in his Athletic column, Chelsea were prepared to offer Kante a three-year deal with an option of a fourth year when Roman Abramovich was running the show. Since Boehly took over, though, things have changed. Now, a two-year deal with an option to add a third is on the table.
"The player, though, is presently unwilling to accept this and would be looking for a greater duration," Ornstein noted.
He also mentioned that, before his sacking, Thomas Tuchel said that "injury rate" was a part of the contract deliberations. Put that all together, and it suggests that Boehly is taking a page from his American sports experience and wants to offer an aging, injury-prone player a more team-friendly contract.
No matter which path Chelsea take, there are plenty of risks to consider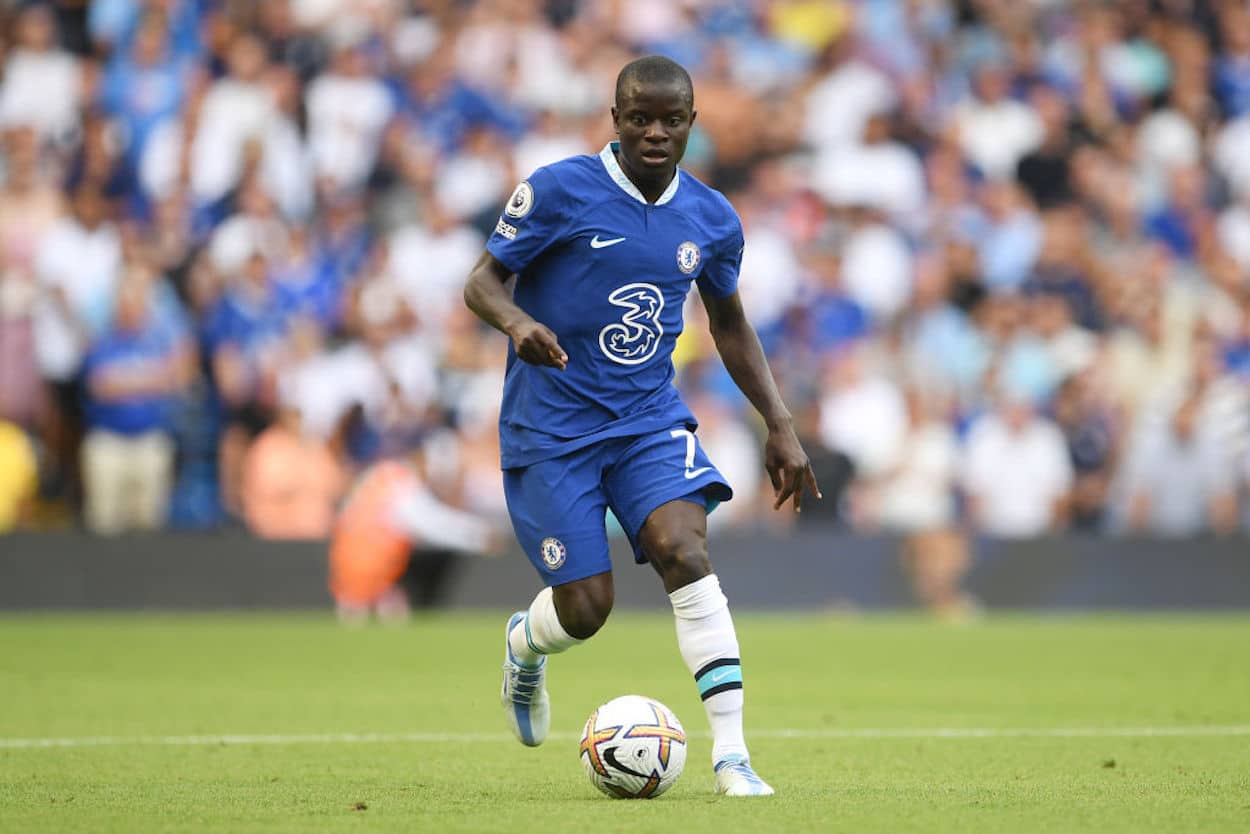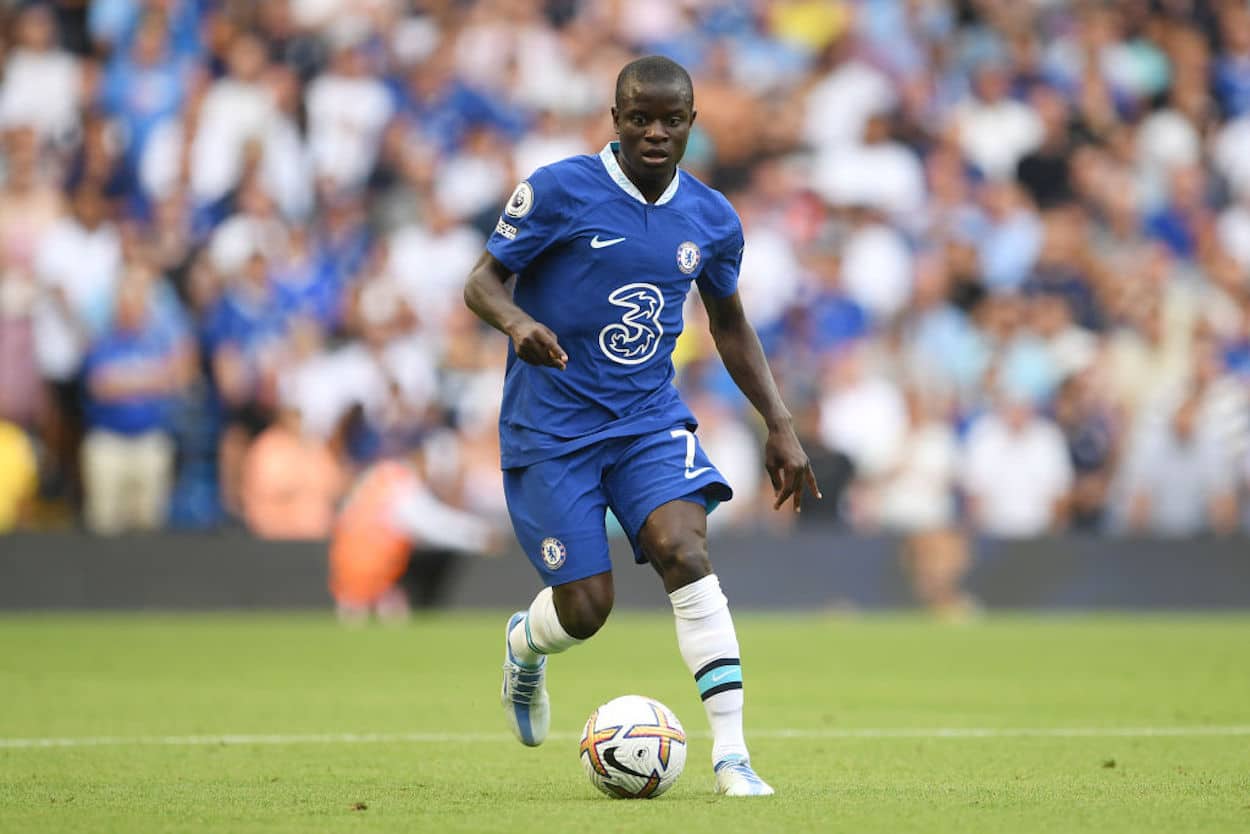 In sports, as in life, virtually every decision comes with risks. For Chelsea, however, there are plenty of pros and cons on both sides of the argument.
First, let's consider what happens if they look at Kante, his body of work, and his high status among the supporters and do give him the desired extension. While that would keep a quality player at Stamford Bridge, it's fair to wonder if the midfielder is worth the money. He's currently Chelsea's third-highest paid player in terms of weekly wages, according to Spotrac; that salary probably wouldn't decrease with a long-term extension.
Should the Frenchman continue to struggle with injuries, that money would be wasted. To make matters worse, the sunk cost fallacy could keep Chelsea from properly upgrading their engine room. "We have Kante," the logic could theoretically go, so there's no use in spending the big bucks on another midfielder who will simply sit on the bench."
Given that the Blues are currently lacking in the center of the park, that would be a disaster. Sentimentality, previous performances, and fan sentiment, like it or not, don't put points on the board.
Should Kante leave this summer, though, Chelsea will be faced with an even more pressing midfield problem. At that point, there will be no time to weigh the options and bed someone in slowly. A new player would have to arrive and slot into the starting 11 almost immediately.
While there are still options out there, they'll be expensive and would potentially have to adjust to life in the Premier League. In the case of someone like Frenkie de Jong, it remains to be seen if the player even wants to leave Barcelona. Even if he departs from Camp Nou, no one is quite sure what the Dutch star's best role is. Maybe he's not the best fit to fill the Kante role. If we're talking about Moises Caicedo, who Graham Potter knows from Brighton, it's safe to assume that the Seagulls will demand a massive transfer fee.
Things could also be complicated there by the precedents that Boehly set during the summer 2022 window. Even if a full-time sporting director has taken over, clubs around the world will have seen Chelsea bid against themselves and pay sizable sums for the players they decided to target. If you combine that with the fact that Kante is leaving, the asking prices of central midfielders will only continue to climb.
Can the Blues afford to pay through the nose for whichever player they deem to be necessary? Yes, but if you're shelling out that amount of money and replacing a fan favorite, you better get the decision right.
So, will N'Golo Kante remain a Chelsea player? Or will the club trust its collective concerns and try to replace him with a new midfielder? At this point, all we can do is wait and see how things play out.
For better or worse, there's no easy choice.
Like Sportscasting on Facebook. Follow us on Twitter @sportscasting19 and subscribe to our YouTube channel.