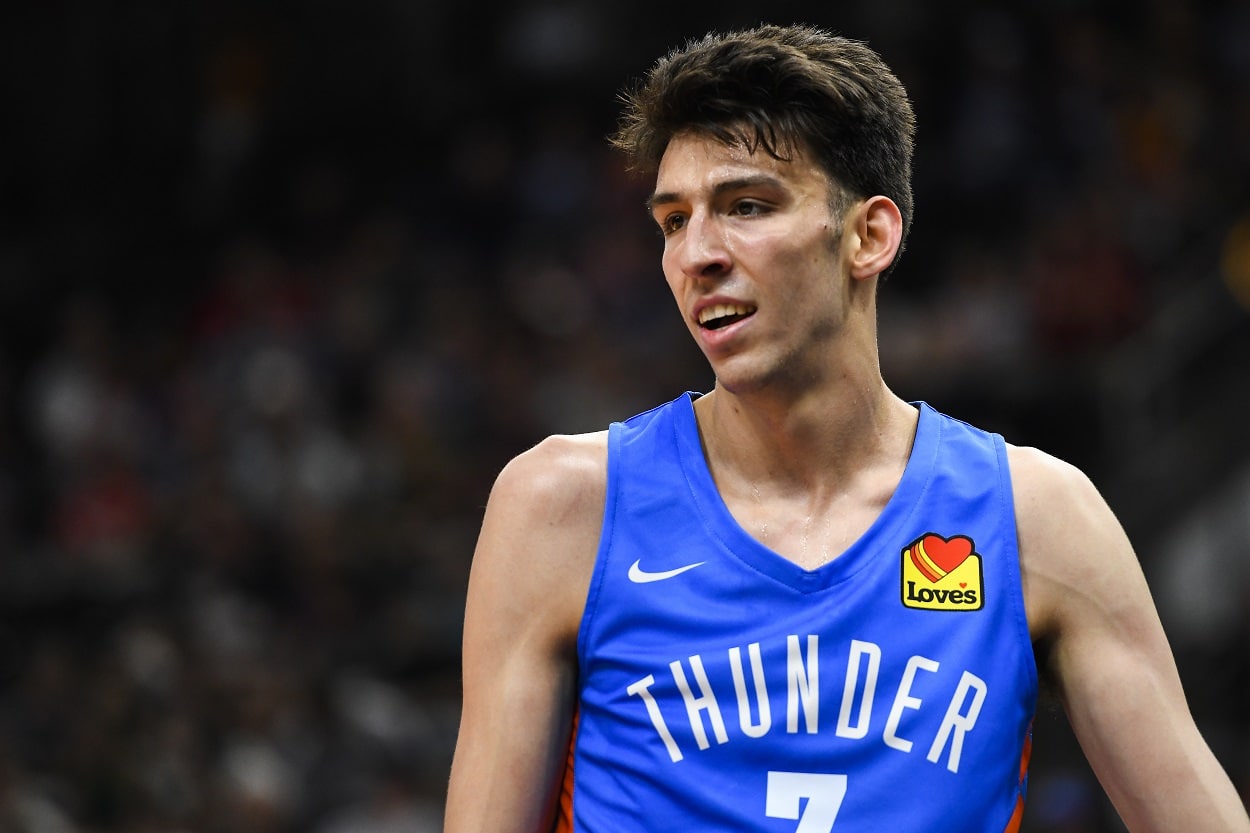 Chet Holmgren Set Multiple NBA Summer League Records in Oklahoma City Thunder Debut
Oklahoma City Thunder rookie Chet Holmgren wowed in his NBA Summer League debut.
The Oklahoma City Thunder and their fans haven't had much to be excited about over the past two seasons, winning a combined 46 games. But that's essentially been the plan as the Thunder have stockpiled draft picks the last few years and are in full rebuilding mode. And OKC may have found the player to build around in this year's No. 2 overall pick, Chet Holmgren, who was spectacular in his NBA Summer League debut.
Sure, it's only one game. And only one Summer League game at that. But with all the pressure that comes with being a No. 2 overall pick and the pressure of being the first true superstar in OKC since the likes of Kevin Durant, Russell Westbrook, and Chris Paul left town, Holmgren crushed it.
Not only did the 20-year-old fill up the stat sheet, but he also set some Summer League records in the process.
Chet Holmgren set multiple NBA Summer League records in his Oklahoma City Thunder debut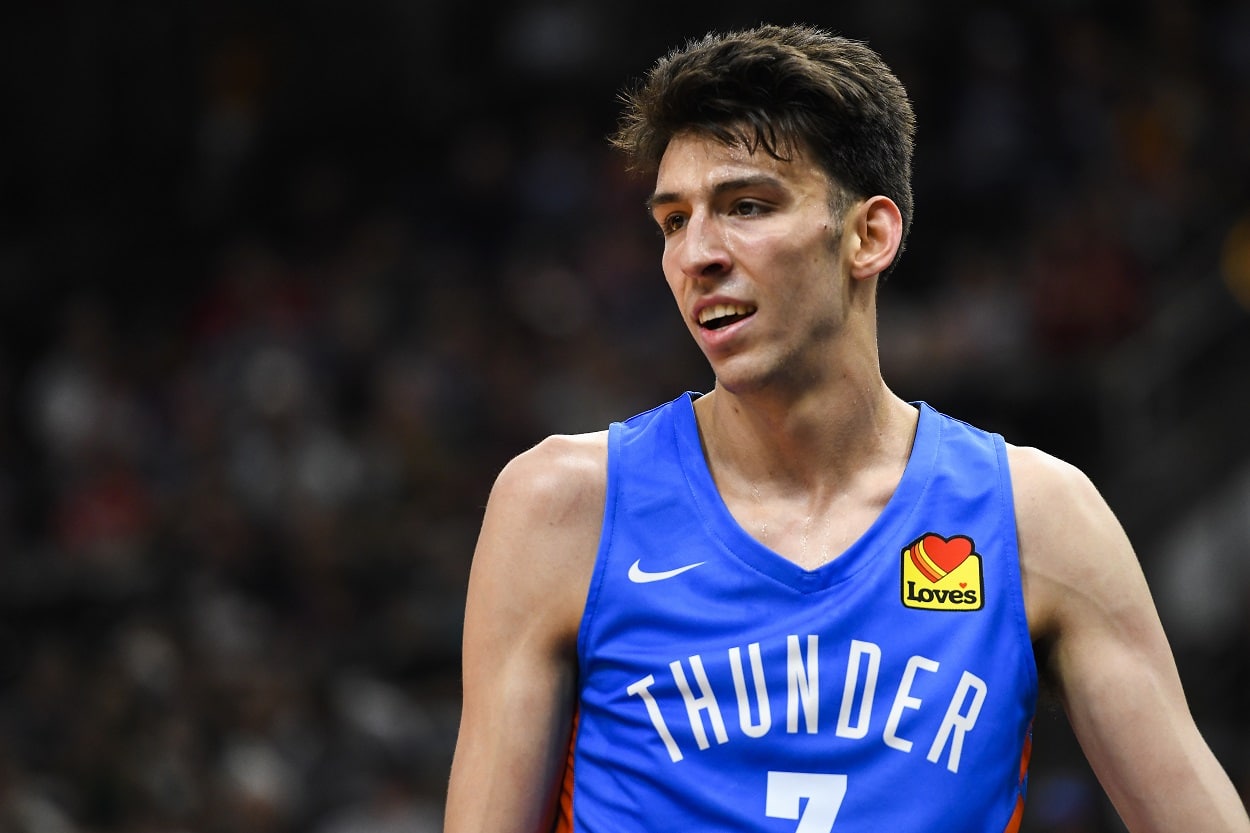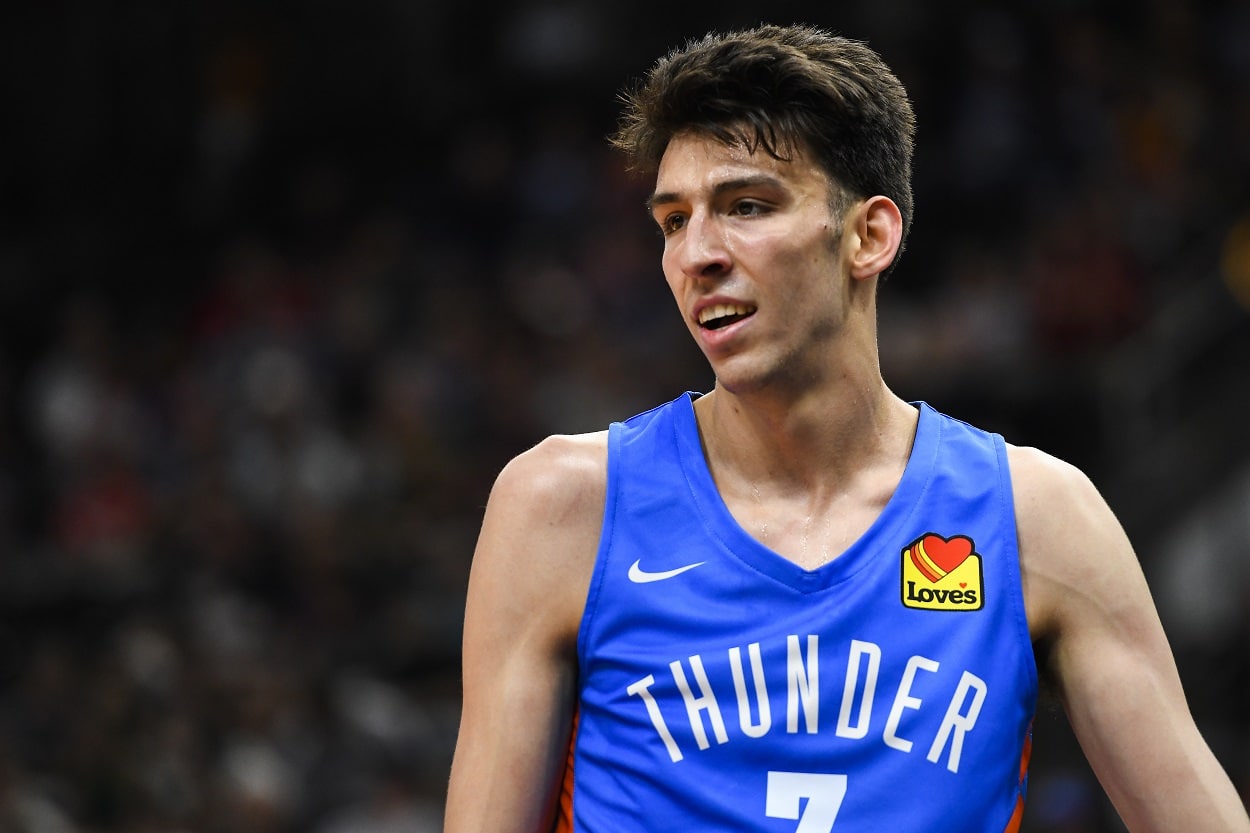 Given his size, length, and overall skill set, Holmgren was obviously one of the most coveted players in the 2022 NBA Draft. And on Tuesday against the Utah Jazz, the Gonzaga product showed precisely why that was.
Wearing No. 7, Holmgren played just under 24 minutes and made the most of every one of them. Showcasing both his inside and outside game, the 7'1″ rookie was highly efficient on the offensive end, scoring a game-high 23 points, shooting 7-for-9 from the floor, 4-for-6 from beyond the arc, and 5-for-5 from the foul line. He also added seven rebounds and four assists as the Thunder cruised to a 98-77 victory.
But it wasn't just Holmgren's offense that impressed as he added a steal and recorded six blocks, a new NBA Summer League record. The Minnesota native also became the first player in Summer League history to record at least five blocks and four 3-pointers.
Once again, it was only one Summer League game. But Holmgren clearly isn't going to have much of a problem transitioning to the pro game once real games begin this fall. His potential is limitless, and while he's sure to struggle at times, he'll play well more often than not.
So get ready, Thunder fans. Chet Holmgren seems poised to turn things around in Oklahoma City. And while it might not be right away, the process will certainly be fun to watch.
Stats courtesy of Basketball Reference
Like Sportscasting on Facebook. Follow us on Twitter @sportscasting19 and subscribe to our YouTube channel.