Chicago Bears Fans Forgive an Old Friend, Kickers Get Frisky, and the Detroit Lions Win by Losing: NFL Week 3 Winners and Losers
The NFL Week 3 schedule produced some great games. The Las Vegas Raiders continued as the team of destiny with another overtime win, and Aaron Rodgers continued to show what the Green Bay Packers might have to give up for not seeking his input. The rookie quarterbacks looked rough, and the league's oldest passer went down too. Also, the two LA teams might be the best squads in football while the two NY teams might be the worst. With all that and more last Thursday, Sunday, and Monday, here are the players, coaches, and teams that are the biggest NFL Week 3 winners and losers.
Winner: Justin Tucker
Setting a major NFL record makes you a winner, and that's exactly what Baltimore Ravens kicker Justin Tucker did on Sunday. When his 66-yard field goal attempt bounced off the crossbar and fell through the uprights, he wrote his name in league history. 
The previous record (more on that below) of 64-yards only stood for just shy of eight years. However, before that, it took 43 years for a kicker to surpass the New Orleans Saints' Tom Dempsey's 63-yarder from 1970. 
We don't know if Tucker's kick will stand the test of time like Dempsey's or quickly fall to second place. For this moment, however, the star kicker is one of NFL Week 3's winners. 
Loser: Matt Prater and company
The man who outkicked Dempsey in 2013 was then-Denver Broncos kicker Matt Prater. In the thin air of Mile High Stadium, the former UFC Knight hit an impressive 64-yard strike. Just losing the record to Tucker this week isn't the only thing that puts him on the NFL Week 3 losers list. What he did shortly before Tucker's boot contributes as well. 
Although it was at the direction of his Arizona Cardinal coach Kliff Kingsbury, Prater still gets some razzing for attempting a 68-yard field goal at the end of the first half vs. the Jacksonville Jaguars.
There's no shame in missing a kick that long. The shame is attempting it in the first place, then allowing Jacksonville return man Jamal Agnew to take the kick 109-yards the other way for a touchdown, tying the longest touchdown play in NFL history. That's what lands Prater, Kingsbury, and the Cardinals special teams on this list.
And a little bit for losing the record.
Winner: Mitchell Trubisky
Mitchell Trubisky may not be living the life he dreamed of when the Chicago Bears took him No. 2 overall in the 2017 draft, but he's got to be feeling pretty good after the NFL Week 3 slate.
Trubisky is now a well-paid ($2.5 million) backup signal-caller on what looks like one of the best teams in football, the Buffalo Bills, after the club's 43-21 dismantling of the Washington Football Team. This week, he even got into the game to throw a single pass (which he completed) for one yard. 
Being well compensated and contributing, in however big a role, in the NFL has to feel good. It has to make you feel like a winner.
So does (at least a little) watching your old team meltdown before your eyes, especially when it looks like it may have been the coach and not the QB that was the problem in the Windy City all along. 
Loser: Matt Nagy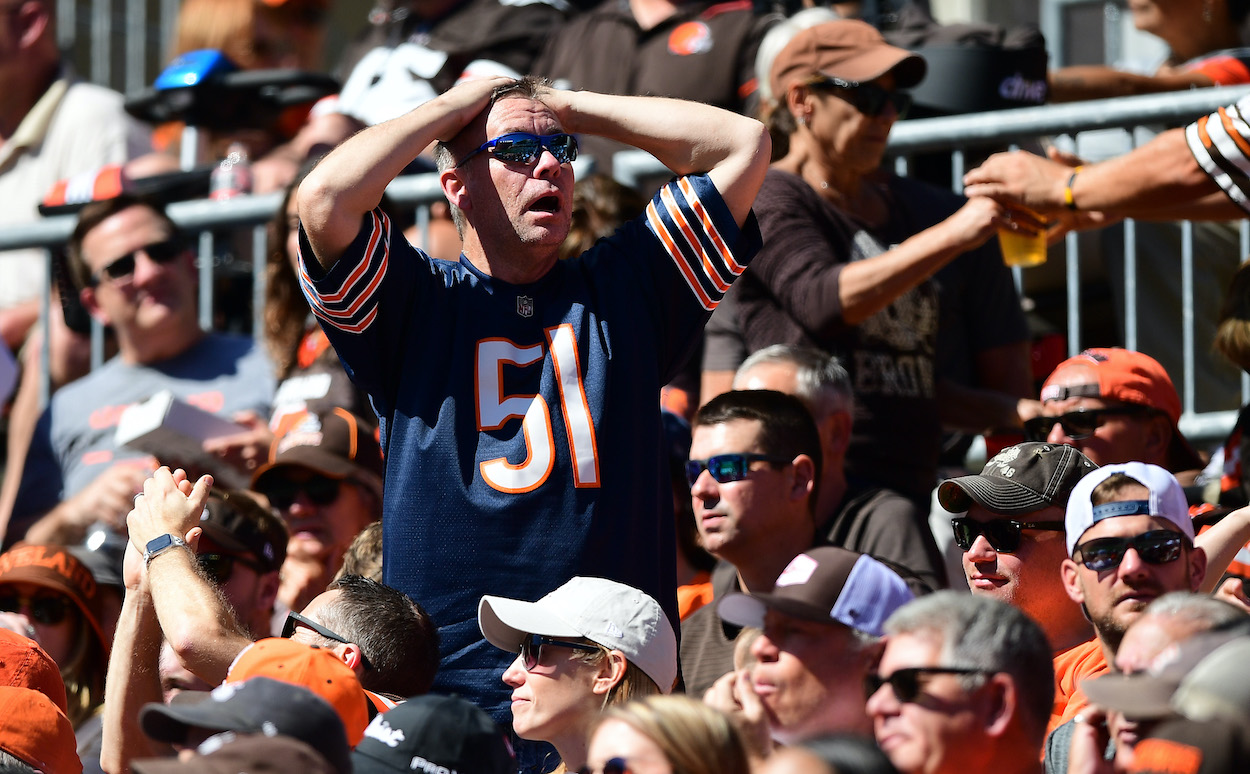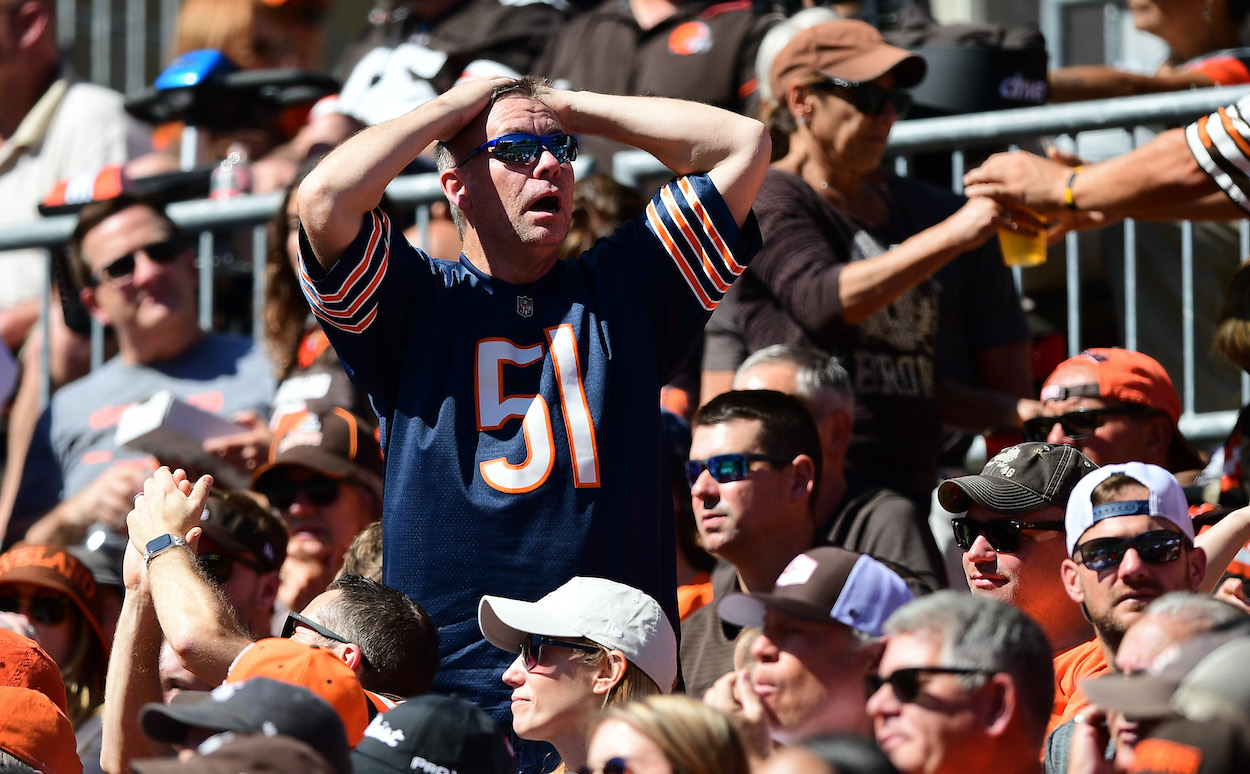 The Cleveland Browns rocked Chicago Bears 26-6 in their NFL Week 3 matchup. It's not about the loss, though. It's about how the team lost. 
In rookie Justin Fields' first start, the offense looked — and simply was — completely inept. The unit produced 46 total yards, and when you factor in sacks, only a single net passing yard (the exact same number as Trubisky).
Head coach Matt Nagy's offenses, which he himself seems to suggest is overly complicated, looked horrible on Sunday. There was no flow, no ingenuity, and no cohesive game plan. In short, Chicago produced yet another offensive bomb, and this time, the fans and coaching staff didn't have Trubisky to blame.
At this point, the finger of responsibility has to point in one direction and one direction only: directly at Matt Nagy.
Loser: Detroit Lions
The Detroit Lions lost to the Ravens on Sunday. There's no way around that. They lost in heartbreaking fashion, too. After coming back from a two-score deficit to take a lead with 1:04 left on the clock, Lamar Jackson and Tucker conspired to keep the Motor City squad winless in 2021. 
This is yet another loss in yet another rebuild for the franchise.
Another loss for a franchise that has an 0-16 season on its books and one that has only made the playoffs a dozen times since the Super Bowl Era began 54 years ago. It's another L for a team that is more known for superstar players retiring in their prime (Barry Sanders, Calvin Johnson) than anything else. 
The Lions aren't just on the NFL Week 3 loser list, but the all-time one as well.
Winner: Detroit Lions
All that slander aside, the Lions came out as winners in their loss to Ravens as well.
As any fan of a rebuilding team knows, the best losses in those seasons are when a team plays hard, plays well, and almost wins but doesn't to preserve their lofty draft position.
That's precisely what Detroit did on Sunday. 
The team has a fiery coach in Dan Campbell who gets the team ready to play. It's got a solid defense, some good skill-position players in D'Andre Swift, Jamaal Williams, and T.J. Hockenson, and a professional QB with Jared Goff.
This isn't a championship team by any means, but it could be the foundation to build one down the line. Sunday's improbable loss should give Lions fans hope while still netting them the most talented player possible in the 2022 NFL Draft.
All stats courtesy of Pro Football Reference
RELATED:  Pro Football Hall of Fame Nominee Jared Allen Doesn't Like NFL Football Anymore: 'I'd Just Like to See Some More Old-School Guys'