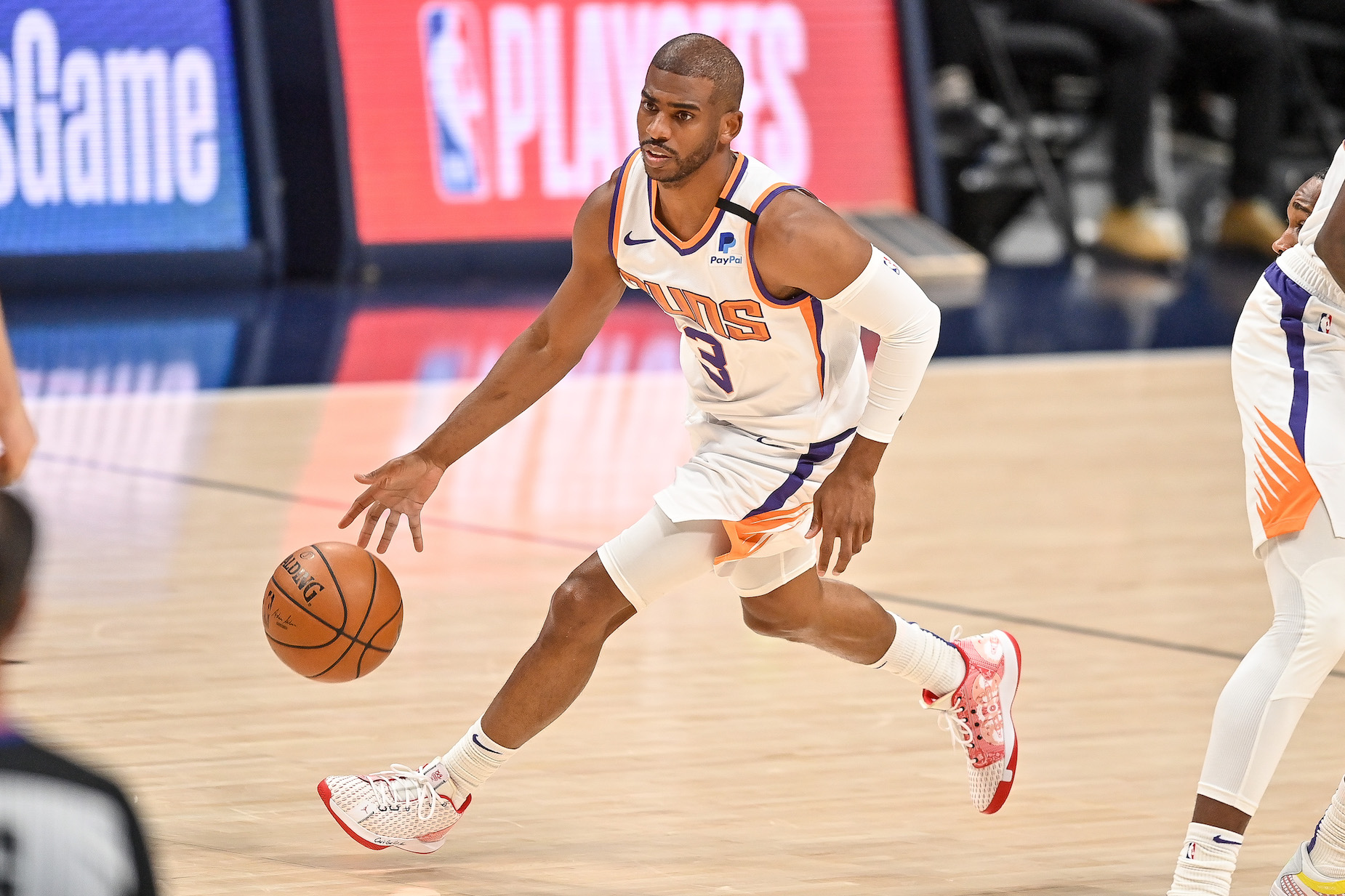 Chris Paul Is Worth $130 Million But Doesn't Like to Spend His Money on Physical Things: 'Me Now, It's Experiences'
Phoenix Suns guard Chris Paul may be wealthy, but he's rather spend his fortune on experiences than physical objects.
Even though he's yet to win a championship, Chris Paul has had quite the NBA career. The guard has spent 16 seasons in the Association, stuffing the box score at every stop along the way. That reality, in turn, helped him earn a sizable salary and build up a $130 million net worth.
While Paul previously had no problem splashing out a portion of that fortune on things like watches and cars, things have changed over the years. At this point in his life and career, the guard is more concerned with experiences than accumulating physical possessions.
Chris Paul doesn't have an NBA championship, but he still boasts a $130 million net worth
Whether it's 100% fair or not, players' legacies are often defined by the number of championships on their resume. While that may be a strike against Paul, it doesn't mean the point guard is a complete failure. If anything, he's been a success based on metrics other than the league titles.
Since entering the Association in the 2005 draft, Paul has been a consistent performer. While his stats may have dipped from the 22.8 points and 11.0 assists per game he averaged in his prime, the point guard is still holding his own at age 36. He averaged 16.4 points and 8.9 assists per outing during the Suns' 2020-21 campaign and has been an invaluable veteran presence for the upstart squad.
"I love CP, man. Like I said, that's really the only teammate that really push me. Like big bro-type push. Knowing what I got and that I ain't never thought that I had," Deandre Ayton explained after Game 4 of the Western Conference Finals, according to CBS Sports. "I think he was the best thing that happened to my career. I can say that every day.
From a financial perspective, Paul is no slouch either. The guard has earned almost $300 million in salary over the course of his career and hasn't had any issue scoring big-time endorsement deals. In total, Celebrity Net Worth estimates the CP3's fortune at $130 million.
CP3 would rather use his massive net worth on experiences rather than buying things
With a $130 million net worth, Paul could theoretically buy just about anything he wants. While he's no stranger to luxurious purchases — we'll talk more about those shortly — the guard now prefers to use his money on something a bit less tangible.
"This is the biggest thing that I've learned to tell you the truth," Paul explained in a 2020 Men's Health video. "And this is something that I try to live by now when it comes to making big purchases or big expenses: Spend your money on experiences."
For the guard, that mantra stemmed, at least in part, from his children.
"Once upon a time, it was things," he continued. "It may be jewelry, it may be clothes, watches, all this different type of stuff. But me now, it's experiences. That's what I've noticed about my kids. They probably won't remember what I got them three Christmases ago, but if I take them on a trip to Spain like I did this past summer [2019], they're gonna remember it. You know what I mean? So experiences are, you know, things you remember for a lifetime."
Chris Paul did have some less-than-ideal experiences buying physical things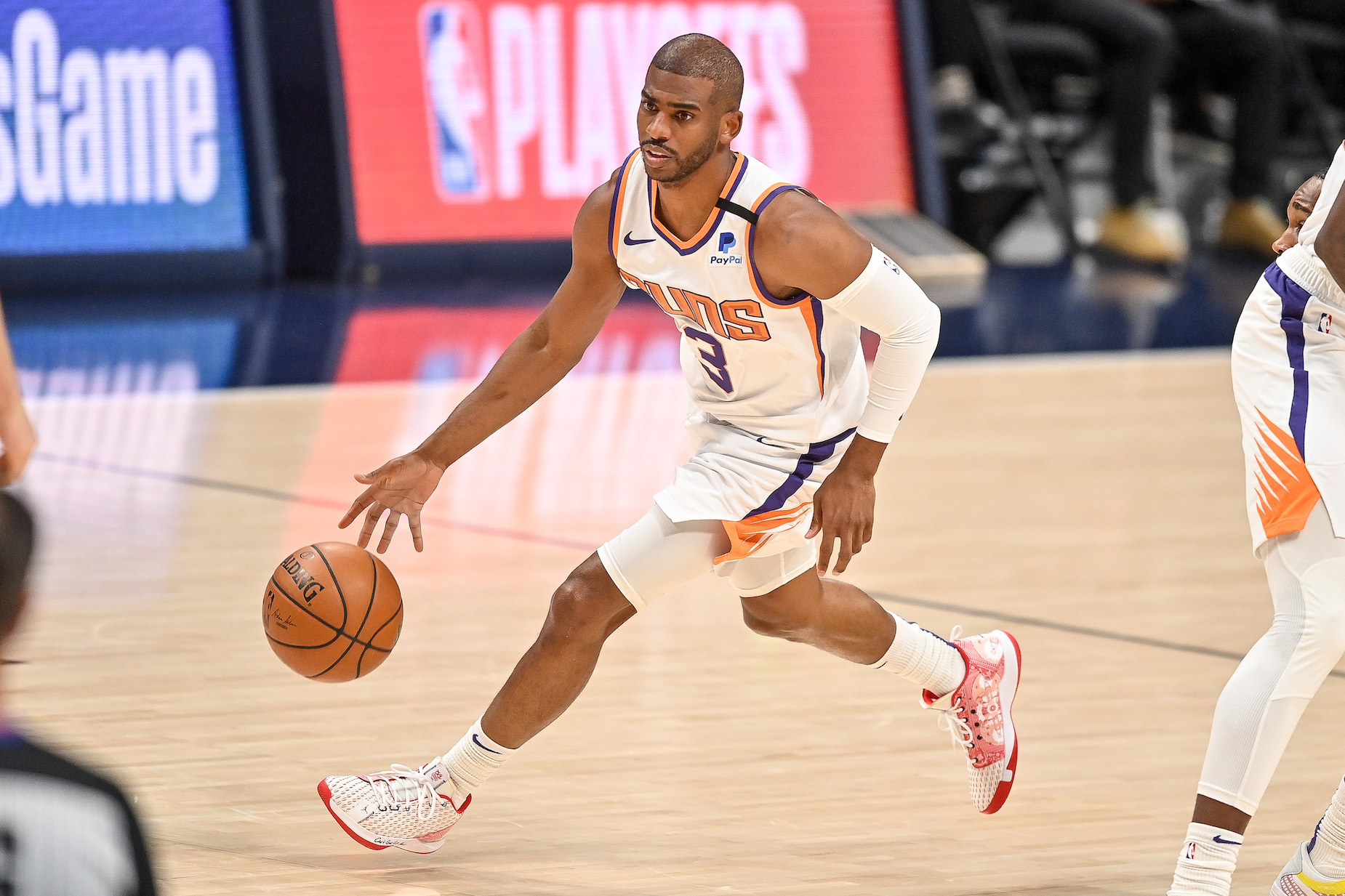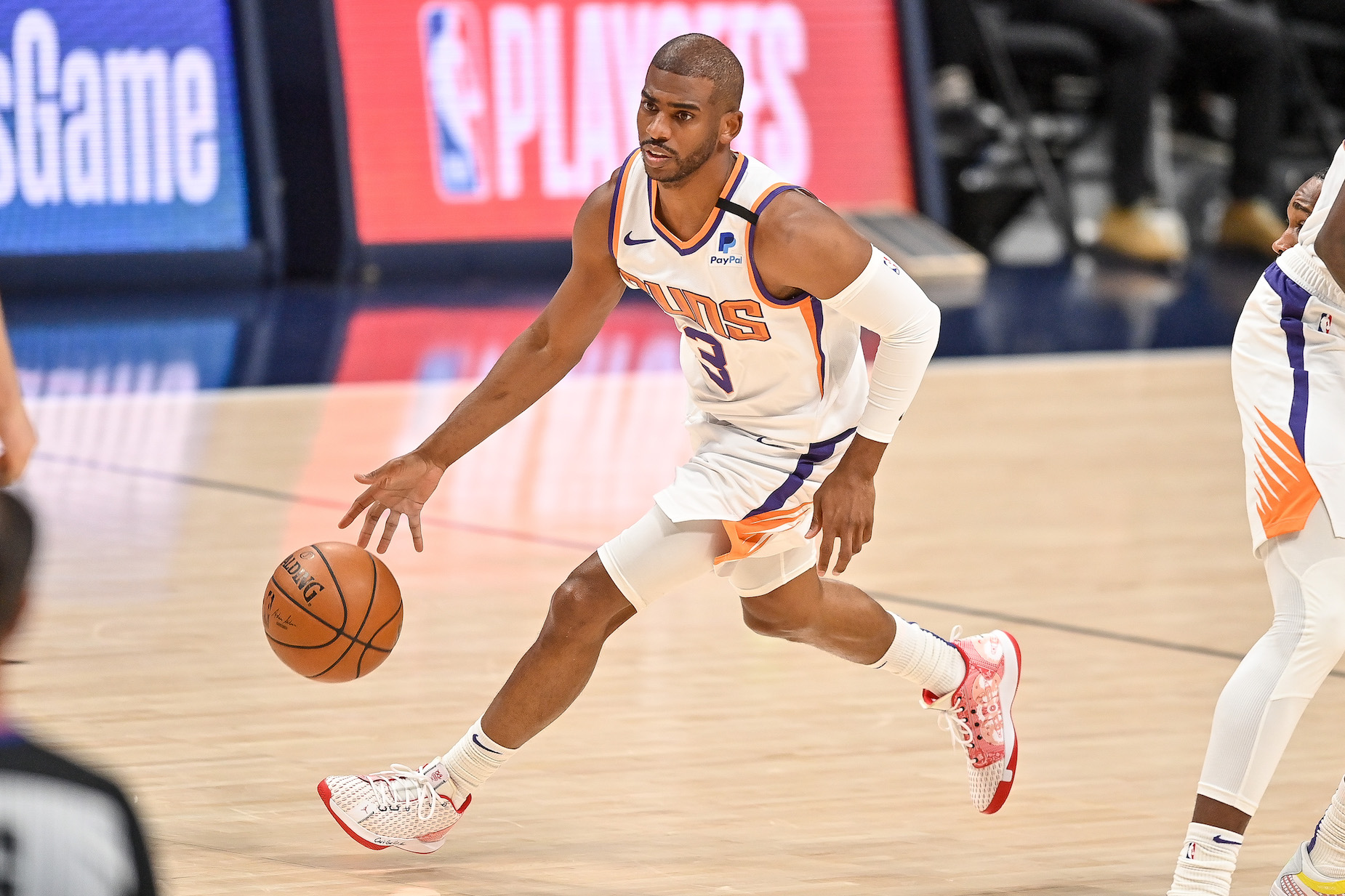 As CP3 noted, there was a time when he did spend a portion of his net worth on luxury items. Not all of those situations, though, worked out how he imagined.
Take, for example, his Cartier watch. While the guard noted that it was trendy to have everything "iced out," he discovered that it was possible to too many diamonds. "You almost couldn't even tell time on it," Paul explained. He also called that purchase "one of the dumbest things" he ever bought and ended up gifting it to Reggie Bullock.
Paul also said he purchased an Escalade, complete with spinning rims. While that ride may have made sense for an NBA player, it stood out when the guard's mother used it to run errands. En route to the grocery store, she was even pulled over by the police. "I think it was just more so the police officer being nosey cause they wanted to see who it was," the Suns' star explained.
On the whole, though, CP3 is in a pretty good spot. When you're an NBA star with a $130 million net worth, it's easy to buy just about anything you want, whether it's a physical object, an experience, or something in between.
Salary information courtesy of Spotrac. Stats courtesy of Basketball-Reference.