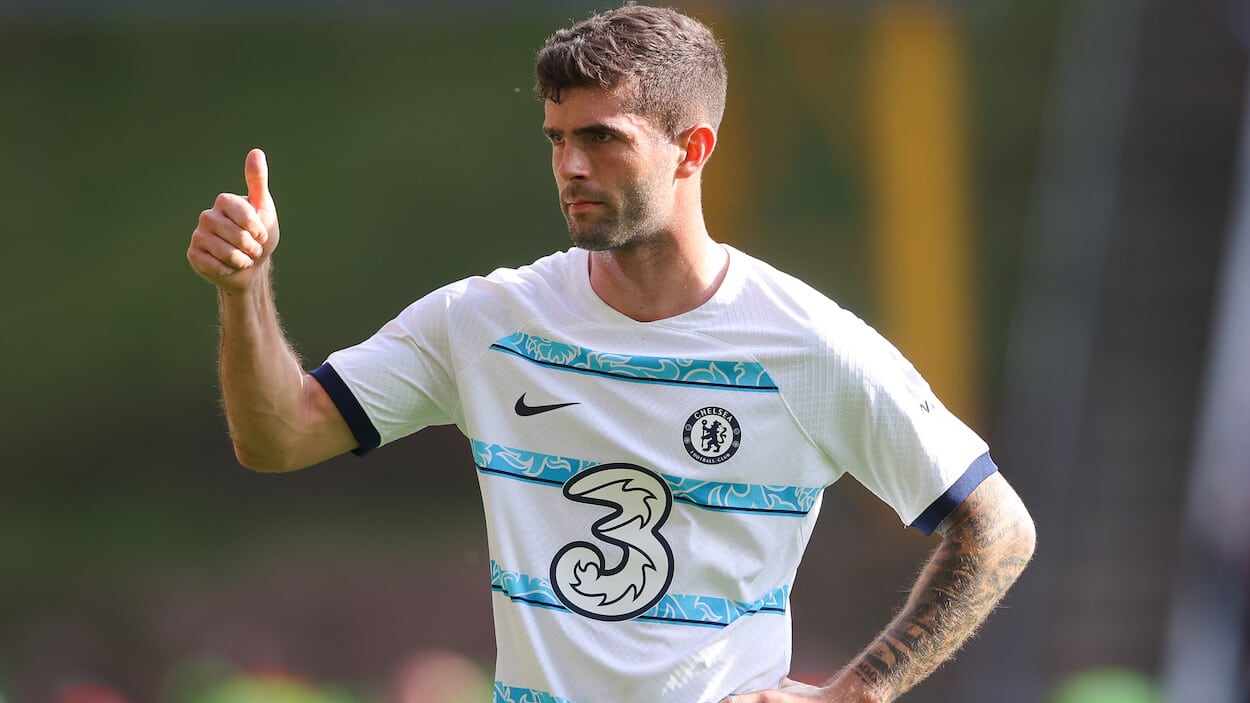 Christian Pulisic Contract: Chelsea Star Must Move This Summer
As the Christian Pulisic contract at Chelsea nears its end, here are the biggest Christian Pulisic transfer rumors for a needed Summer move.
Christian Pulisic moved from Borussia Dortmund in Germany to Chelsea in the English Premier League in 2019, becoming the most expensive American soccer player of all time. In the last four years, though, he's struggled to make his mark due to form, injuries, and managers' lineup decisions. Now, as the Christian Pulisic contract nears its end, the USMNT star must make a move this summer in order to resuscitate his career. With that in mind, we'll also look at some of the most popular Christian Pulisic transfer rumors.
Christian Pulisic contract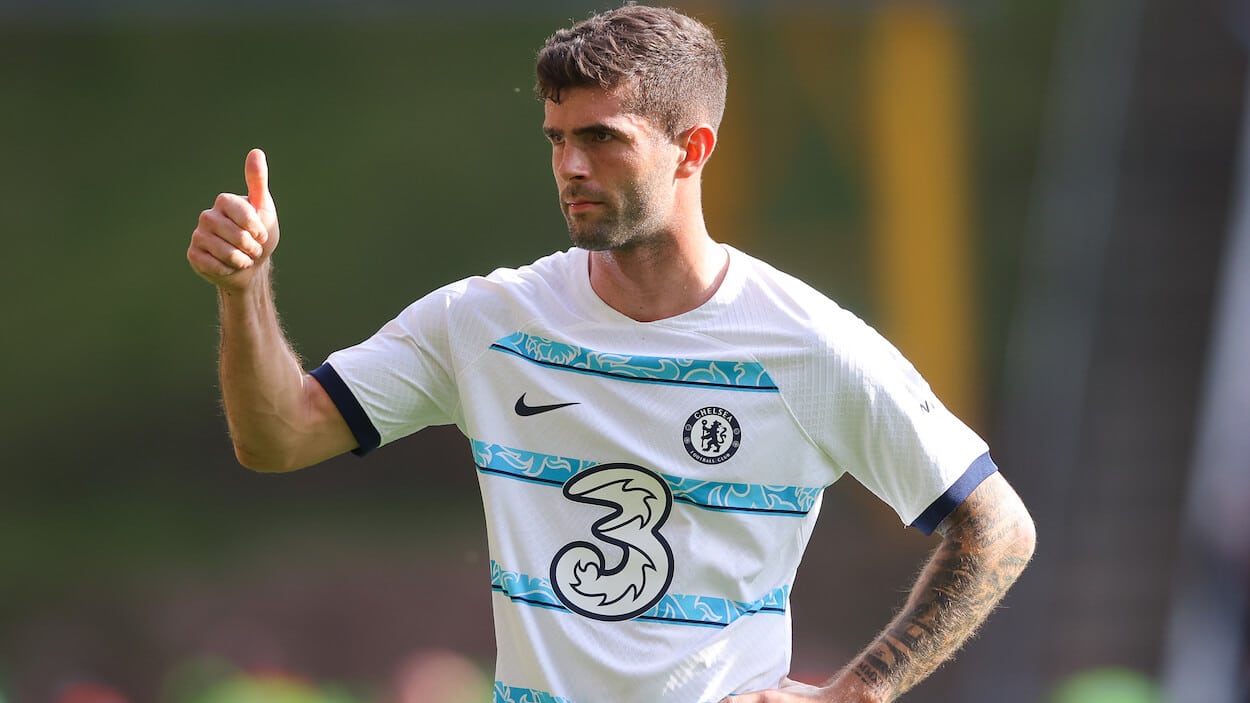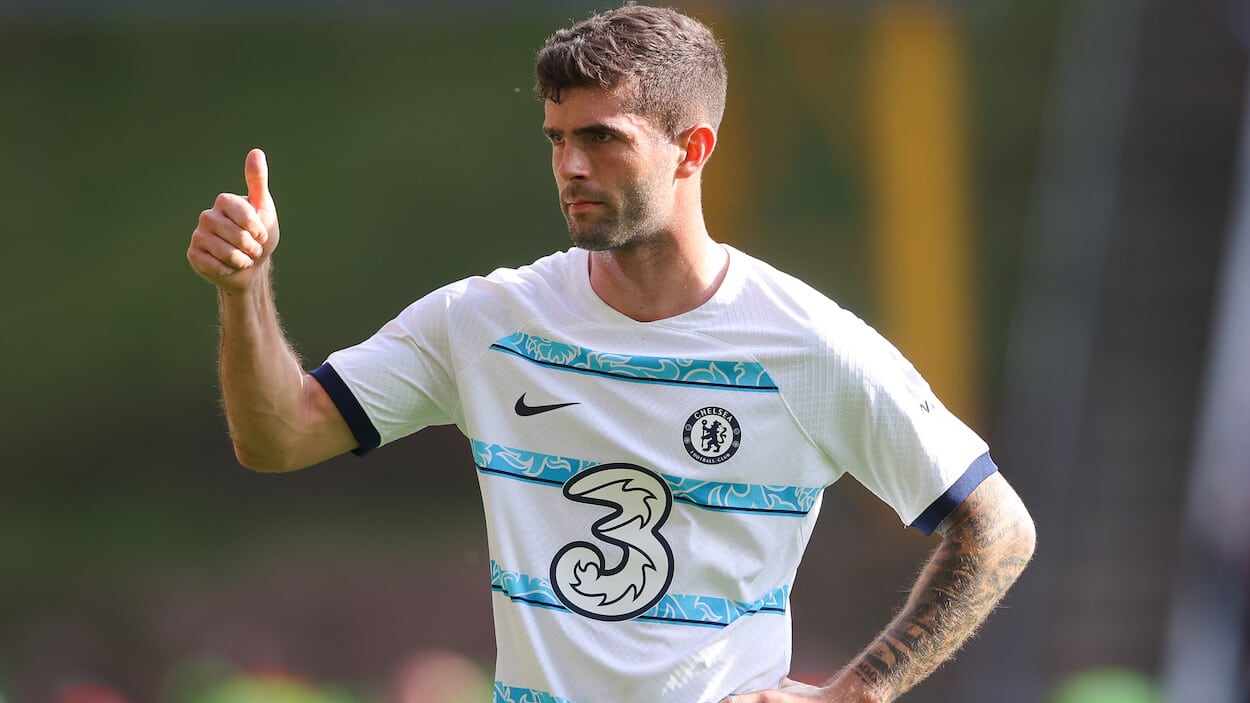 When Christian Pulisic moved from Germany to England back in 2019, the American soccer star signed a six-year £42,900,000 (~$53.2M) deal with Chelsea. This works out to an annual average salary of £7,150,000 (~$8.8M).
The Christian Pulisic contract paid him £3,900,000 (~$4.8M) for the second half of the 2018-19 season while he was technically on loan to finish the campaign with Borussia Dortmund and £7,800,000 (~$9.6M) a year after that.
Pulisic's current wages are £150,000 (~186K) a week to get to that number.
The pact ends after the 2023-24 EPL season, and Chelsea will want to recoup some of the €64 million ($69.7M) fee the club paid to bring him to the UK. A Christian Pulisic transfer also makes sense for the player, as he needs to get more consistent minutes over the next three-plus years to get ready for the North America-hosted 2026 World Cup.
With equal amounts of desire on both sides, it is almost certain that there will be a move for the winger during the 2023 Summer Transfer Window for the last year of the Christian Pulisic contract.
The biggest question is now, which of the Christian Pulisic transfer rumors will play out?
Christian Pulisic transfer rumors
There are several interesting Christian Pulisic transfer rumors, and they generally fall into one of three categories, or more specifically, one of three leagues.
Scenario one is that he stays in the English Premier League but drops down a level from the Big Six club he's on now. While there were Manchester United rumors last offseason, the most probable landing sports are now Newcastle United or Leeds United.
Newcastle is flush with money after the Saudi Arabia Public Investment Fund bought 80% of the club. The team is doing great this season, currently sitting third in the EPL standings, but they could definitely use a higher-profile name like Pulisic.
Leeds United is also interesting, as they are becoming the USMNT East with Pulisic's American teammates Brenden Aaronson, Tyler Adams, and Weston McKennie already on the squad.
If the next Christian Pulisic contract is outside England's borders, Italy is the most likely option. The Serie A game is much less physical and played with more finesse, which would suit the American winger well. In the past, both Juventus and Napoli were rumored destinations, but with the club's recent success and budding young stars, Napoli may be out this summer.
One of the last Christian Pulisic transfer rumors has the USMNT favorite moving to Spain in a permanent swap deal for (current Chelsea loanee) forward Joao Felix between Chelsea and Atletico Madrid. This is interesting as La Liga is also a better stylistic fit for Pulisic.
However, with Atletico's uber-defensive style under longtime manager Diego Simeone, Pulisic's offensive development could stall, and that wouldn't be great for the USMNT.