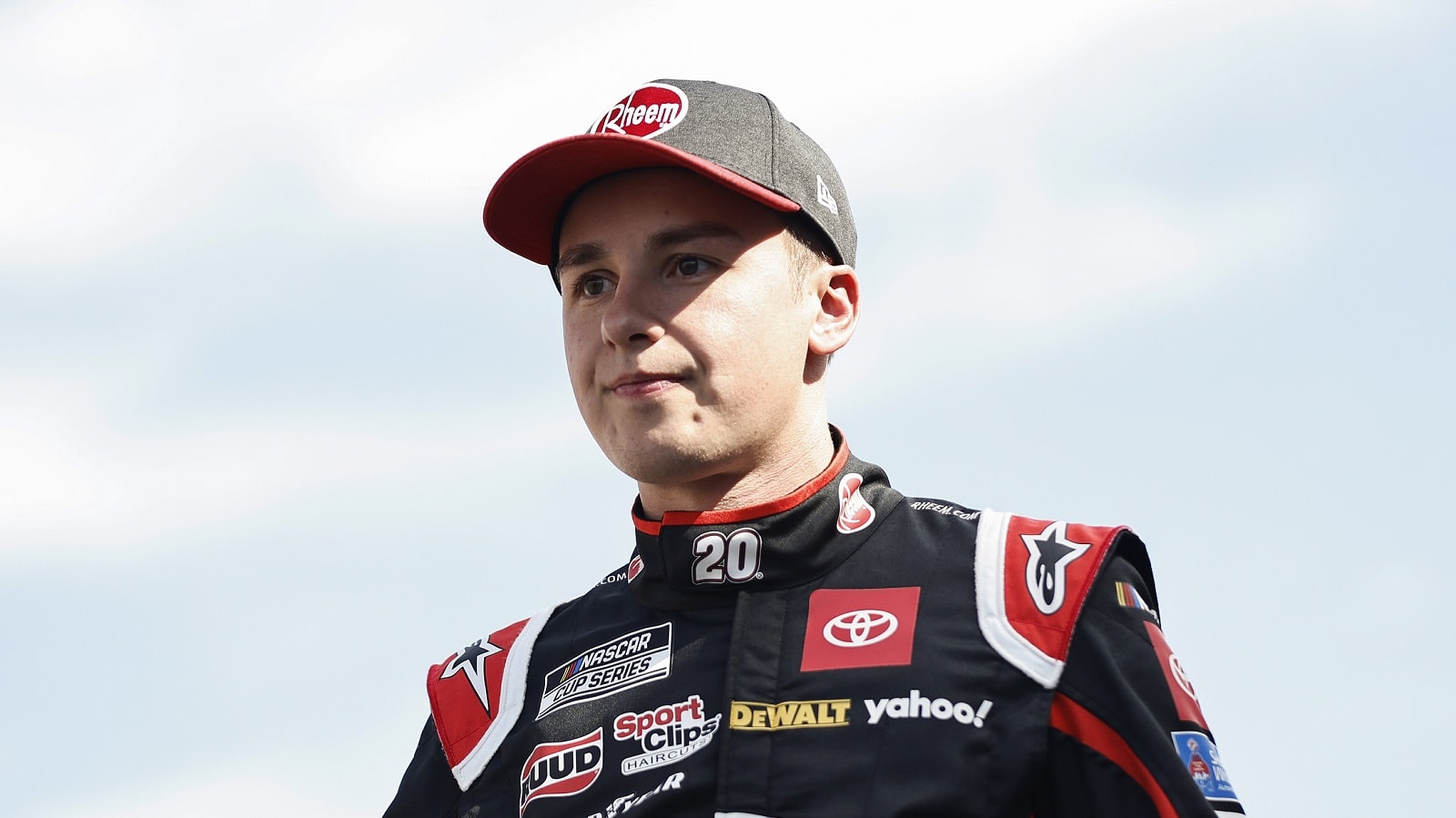 Christopher Bell Thinks the Cup Series Could Use More Dirt, but He's Not Talking About the Bristol Spring Race
Christopher Bell says there's a distinct difference in the way drivers interact at dirt tracks as opposed to in the NASCAR Cup Series.
Bubba Wallace did the right thing, though it's not like he had any choice but to apologize to Christopher Bell. While seeking revenge last weekend against Kyle Larson, Wallace turned Bell's No. 20 Toyota into collateral damage and dropped him far below the cut line for making the Championship 4.
Bell doesn't necessarily need to win at Homestead-Miami or Martinsville to remain in contention for the NASCAR Cup Series championship, but it would help.  
For his part, Bell understands NASCAR is big business. Nevertheless, he wonders if drivers have lost touch with their roots.
Christopher Bell enjoys the casual atmosphere away from NASCAR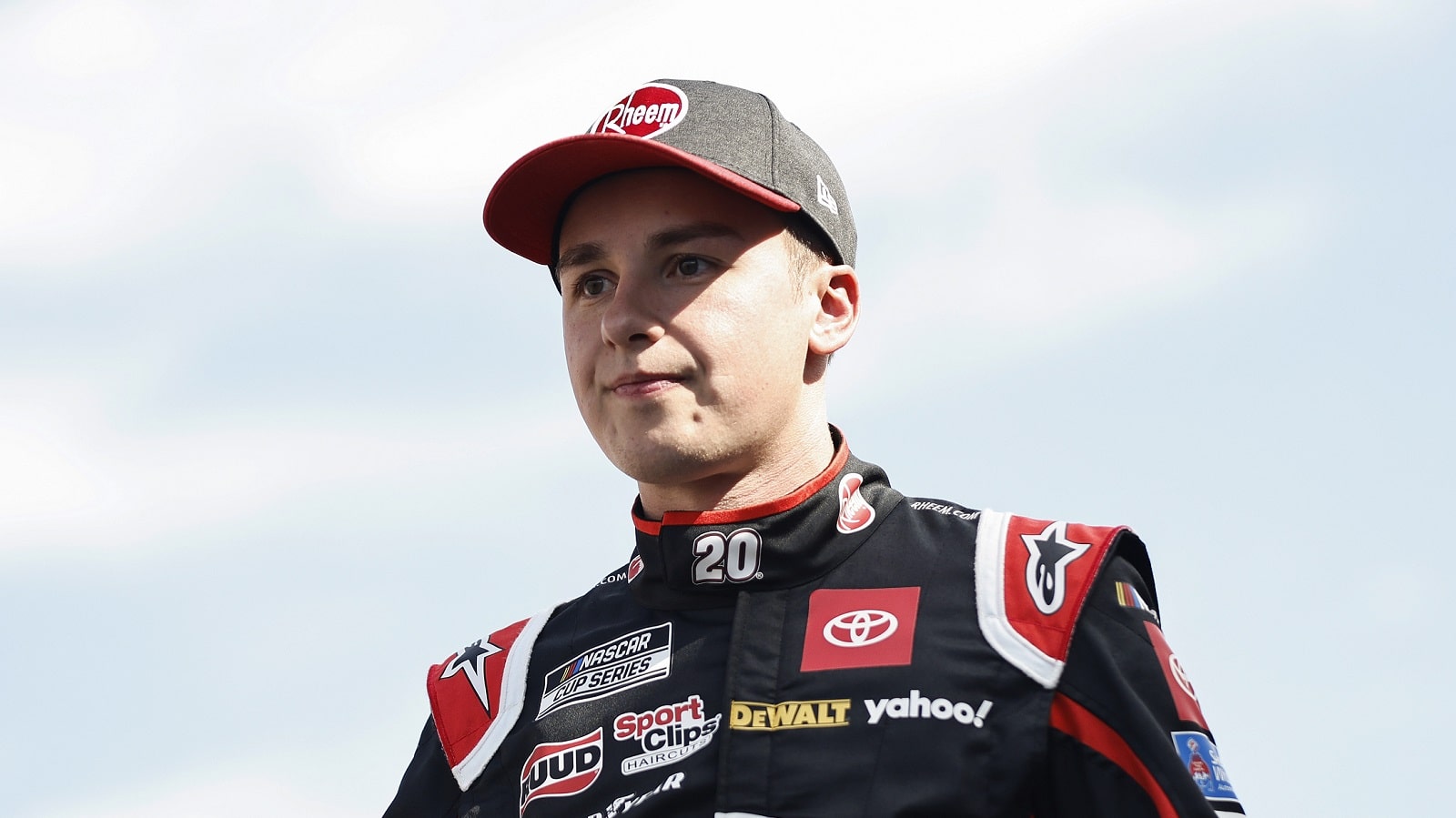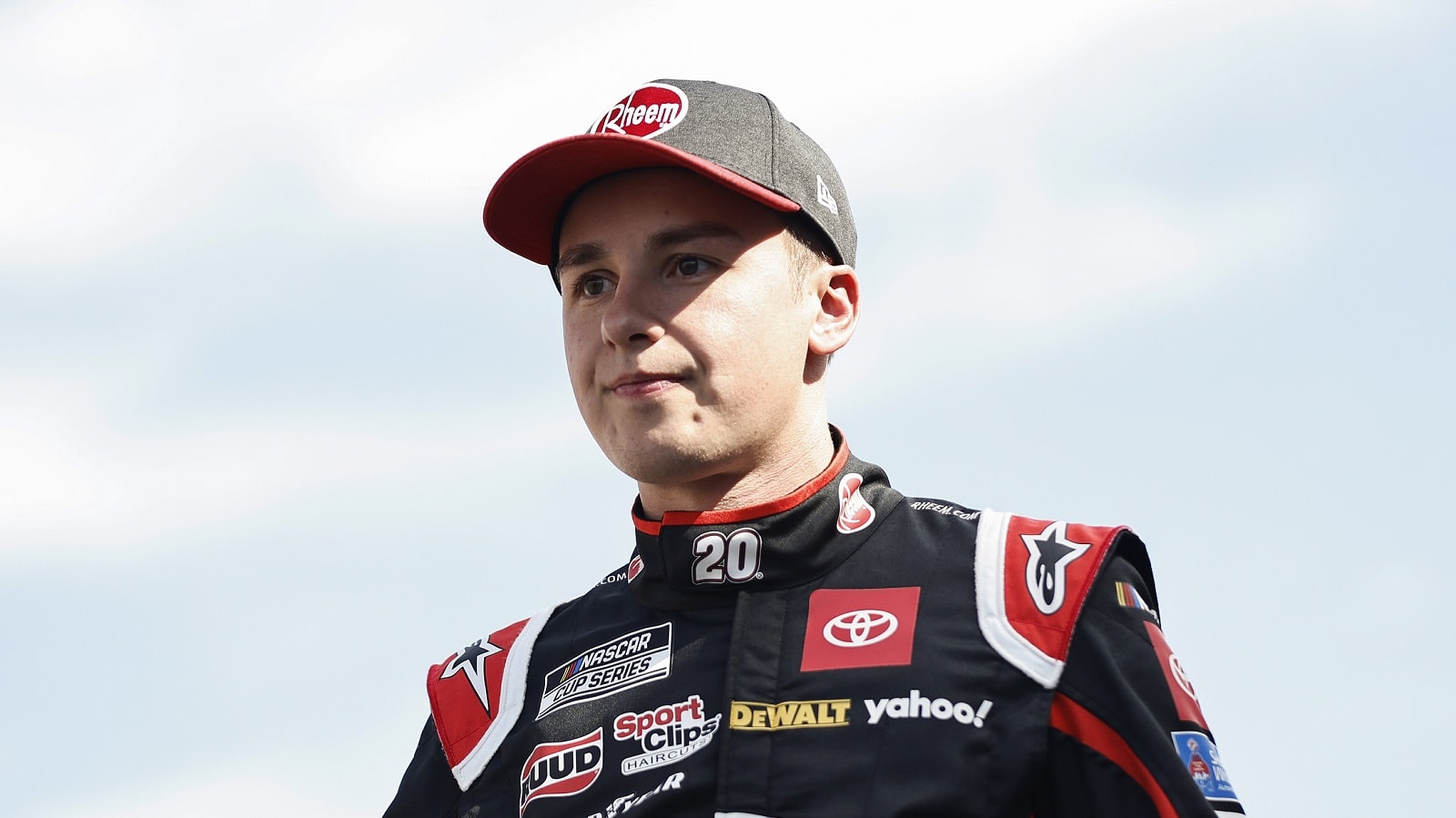 Christopher Bell, 27, has been building a solid NASCAR resume. From 2015-21, he scored a combined 24 victories in trucks and the Xfinity Series, and Bell won the Camping World Truck Series championship in 2017.
Leavine Family Racing brought Bell to the Cup Series in 2020, and he has competed for Joe Gibbs Racing in the two seasons since. His two victories this year have tripled his career total, and the Oklahoman has advanced to the round of eight for the first time.
Before that, Bell came up through the dirt tracks, and he remains a regular competitor there when the opportunity allows. When Cup Series regulars like Bell or Kyle Larson drop in on dirt tracks, everyone knows who they are. However, Bell told The Athletic that the atmosphere is completely different from Sundays at tracks with 50,000 or 75,000 spectators.
"You're able to just walk around and you're not mobbed by fans," he said. "I feel like you're more respected as a human being on the dirt side. All the drivers just are another guy. They're out there commingling with fans, drinking beers with them and they're respected as a human being."
Christopher Bell: The culture difference extends to the garage
The NASCAR Cup Series is big business. The top names easily pull down high seven figures in salaries and endorsements. Some have branched out into their own businesses, further padding the bank account.
In that respect, drivers may be acquaintances but not necessarily friends, even where no bad blood exists. That can even be true within a multi-car organization. Speaking on the Dale Jr. Download podcast this week, Erik Jones and Dale Earnhardt noted the stigma competitors face while driving only the third- or fourth-best car; they need to move up the ladder or be prepared to explain to their next employer why they couldn't.
"It definitely seems like the dirt community is a lot more of a tight group," Bell told The Athletic in an interview presumably conducted before Sunday's disastrous race in Las Vegas. "In the NASCAR garage, nobody wants to be friends. For example: If I go to driver intros on Sunday and I don't insert myself into a conversation, I'll stand by myself. And that's what I do most of the time. I'm standing by myself."
Bell says it's not at all like that when he drops in on World of Outlaws events.
"Whether I haven't been there in five months or if I've been there five times in the last two weeks — you talk about the race, you talk about what you did that week … you just talk," he said. "And (the difference) has always been very strange to me, too."
Tying it all back to Sunday in Las Vegas
Again, Christopher Bell's interview with The Athletic probably took place last week. Reporter Jeff Gluck does a weekly Q&A feature that is quite extensive and likely takes several days to package and publish.
However, Bell made an observation that certainly tied into what transpired Sunday at Las Vegas Motor Speedway. Racing for a position, Kyle Larson ran Bubba Wallace up the track. Wallace ended up in the wall and then made a beeline for Larson, tagging the No. 5 Chevy. Larson's car went up the track, clipping Bell's Toyota, and all three competitors were done. With Bell the only one of the three still alive for the drivers' championship, the effect on him was greatest.
"I would say there's more respect for the most part (on dirt)," Bell said in comparing the lower-rung circuits to NASCAR. "If you consider the road courses, what we have going on right now at the end of the (NASCAR) races doesn't happen — in sprint car racing, anyway. … Maybe it's the danger of the cars, but the respect level seems to be greater on that side."
NASCAR tried to re-instill some of that respect this week by parking Wallace for Homestead-Miami. Time will tell if the message reverberates throughout the Cup Series.
Got a question or observation about racing? Sportscasting's John Moriello does a mailbag column each Friday. Write to him at [email protected].
Have thoughts on this topic? Keep the conversation rolling in our comments section below.