Unhappy Christopher Bell Doesn't Hold Back Feelings and Calls Out Joe Gibbs for Taking Away Something From Him That Late Son Coy Had Encouraged Him to Do
Christopher Bell had a NASCAR Cup Series season in 2022, where he went from the young gun with potential at Joe Gibbs Racing to "the guy." That's what happens when you record the first multi-win season of your career with three victories, or the same number of times your teammates combined to find Victory Lane all year. 
You'd think going into the start of the 2023 season, the organization would be doing everything in its power to please its new star. Think again. Instead, this week the 28-year-old revealed that he is unhappy with the team owner himself for a decision that is taking away something from him that Gibbs' late son Coy encouraged him to do. 
Christopher Bell has breakout year in 2022
Expectations were high for Christopher Bell heading into the 2022 season, his third full-time year with the organization, after he scored his first Cup win and 16 top-20 finishes the year before. However, things didn't start off promising for the No. 20 team with a pair of DNFs at Daytona and Fontana. 
A third-place finish at Circuit of the Americas turned momentum on the young season and Bell won for the first time at New Hampshire to secure a spot in the postseason. It was in those playoffs that the driver elevated his game and stature within the organization when he impressively pulled off a pair of walk-off wins at the Charlotte Roval and Martinsville to advance to the next rounds.
Unfortunately, at Phoenix, winning a championship was the last thing on anyone's mind on race day after it was learned that JGR vice chairman and son of Joe, Coy, died unexpectedly overnight and just hours after watching son Ty win the Xfinity Series title.   
Despite a massively heavy heart, Bell competed and was in the hunt for the title in the final stage. However, an almost 20-second pit stop late proved costly. He finished third in the season standings. 
Unhappy Bell talks about Gibbs shutting down his dirt-track racing
While Bell is a rising Cup star, his success has been predicted by many who saw him racing earlier in his career in sprint cars and on the dirt. One of his biggest achievements before NASCAR is he's one of just three three-time winners of the prestigious Chili Bowl. 
This week the driver appeared on a podcast with sprint car driver David Gravel. During that lengthy conversation, Bell talked about how he doesn't have dirt track plans at this time and admitted it's the result of a decision handed down straight from the team owner.
"I love the Chili Bowl. It's a very special place to me," Bell said. "Definitely the largest event that I grew up going to as a kid and it means the world to me that I've been able to win it. But Joe Gibbs has been extremely, extremely vocal about his — I don't want to use the word hatred, but it's pretty close to hatred — towards dirt-track racing. He does not love dirt-track racing or open-wheel racing at all. 
"Me and Coy had a great relationship. Coy Gibbs, I would always funnel my dirt track stuff through Coy, and Coy loved it. He thought it was really good for me to do, and he would kind of tell his dad that we talked about it, and he thought that it was fine for me to go do. So obviously, Coy passed away in November, and I kind of lost that connection, and Joe was very vocal about me not dirt-track racing. So, for the time being, I'm not going to be dirt-track racing."
Argument for and against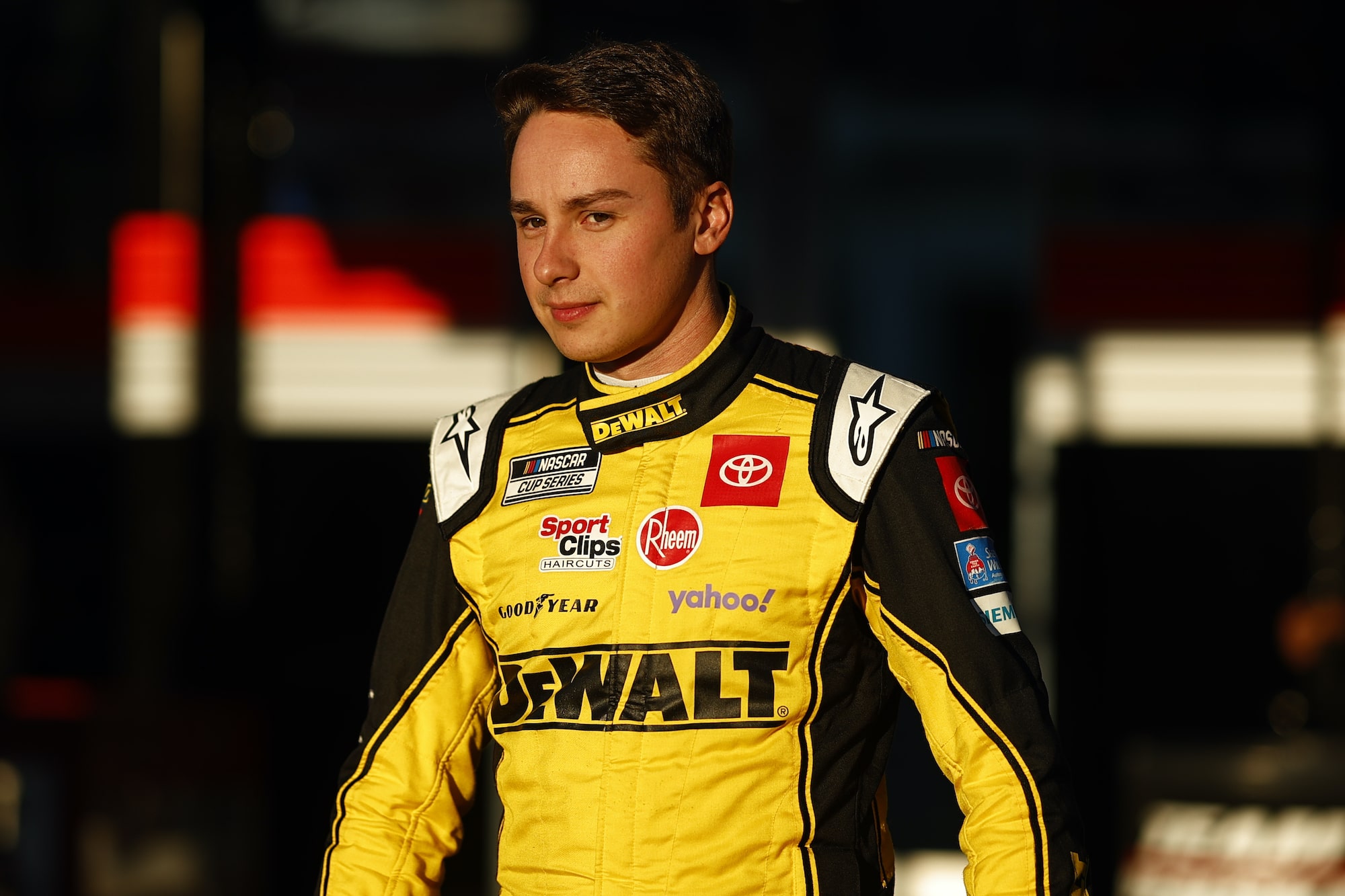 Bell is unsurprisingly not happy about the situation. On the one hand, you can see how Gibbs would be concerned about the safety of his driver, who is the main piece of a multi-million dollar team. One accident sidelining him affects not only Bell but many other people. 
However, the counterargument to be made, and has been argued fairly convincingly by Kyle Larson, is how racing in any car or series keeps the driver sharp. The Hendrick Motorsports driver won 10 times in 2021 while also winning in almost everything he raced outside of NASCAR. Interestingly, Bell and Larson raced together on dirt long before they ever did it on the big stage.
The most difficult part of it all for Bell has to be that this is something that has been taken away. If he hadn't been doing it before, it would be agitating, but wouldn't be as big of a deal. But now, with his inability to race on the dirt directly linked to the untimely death of Coy Gibbs and the subsequent reversal of his previous approval, it makes it more painful on many different levels.