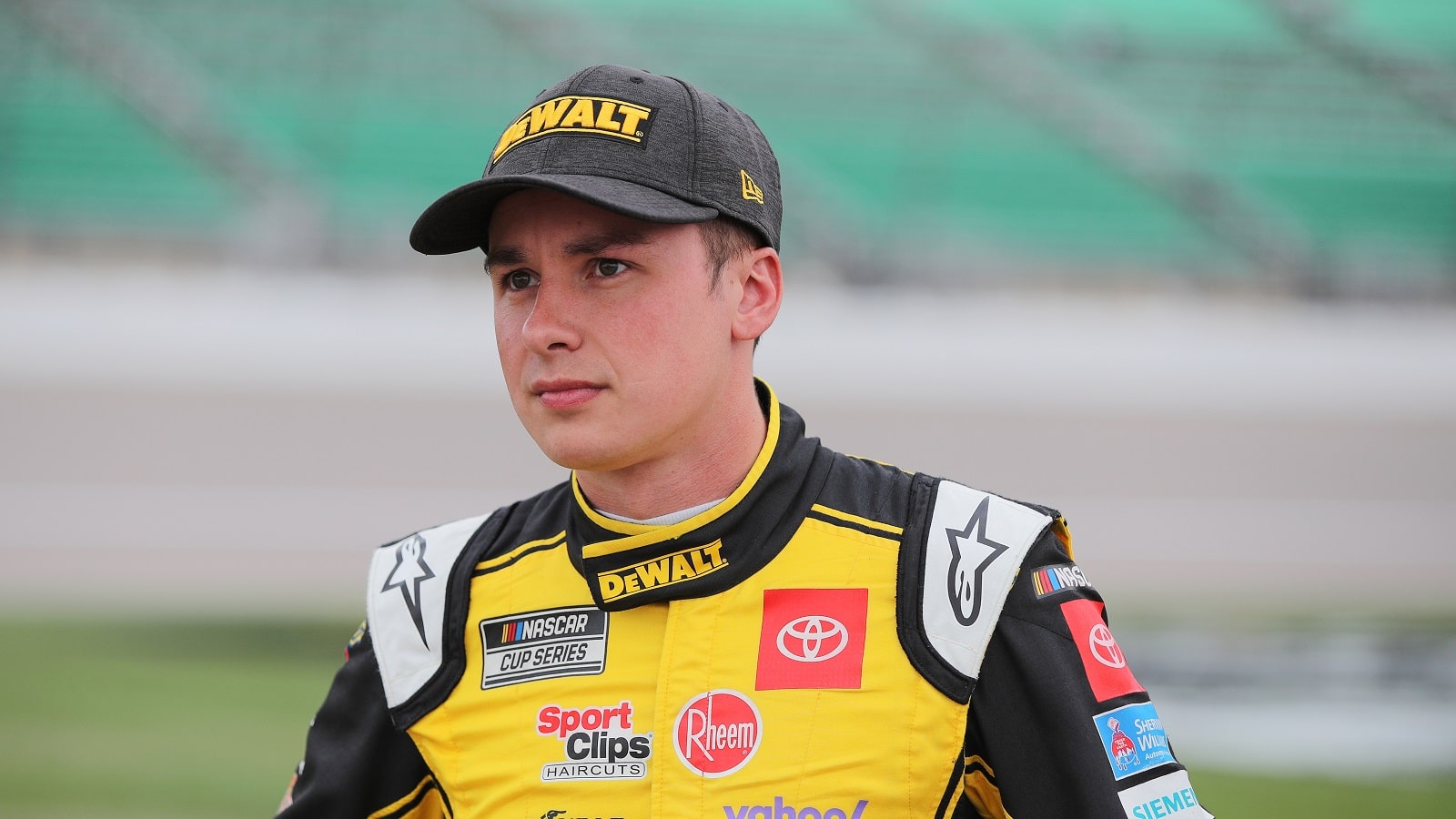 Christopher Bell Has Made Himself a Fresh Enemy as Daniel Suarez Enters Panic Mode
Christopher Bell knows Daniel Suarez will be gunning for him over fairly insignificant contact during the playoff opener at Darlington.
One race into his NASCAR Cup Series playoffs career, Daniel Suarez is feeling more butt-hurt than he needs to be. Consequently, Christopher Bell will need to keep his head on a swivel whenever the No. 99 Chevy is in his vicinity this fall.
Christopher Bell and Daniel Suarez made contact at Darlington
Christopher Bell and Daniel Suarez were racing near the lead as stage 2 was winding down at Darlington Raceway last weekend. Bell was high on the track but inside Suarez when they made the slightest of contact. Suarez had no margin for error, so he ended up brushing the wall but was able to continue.
The stage ended with Bell placing sixth and Suarez eighth. All in all, the incident cost them each one or two places, which translates into one or two points.
While it's true that every point matters in the playoffs, in which the field drops from 16 to 12 after the Sept. 16 race at Bristol, the contact was marginal at best. Had it happened between two minivans on the local interstate, I'm not 100% sure the drivers would have pulled over to exchange insurance information.
"That's a non-event as far as I'm concerned," NBC analyst Brad Daugherty said before Sunday's NASCAR Cup Series race at Kansas.
Daniel Suarez came away upset with Christopher Bell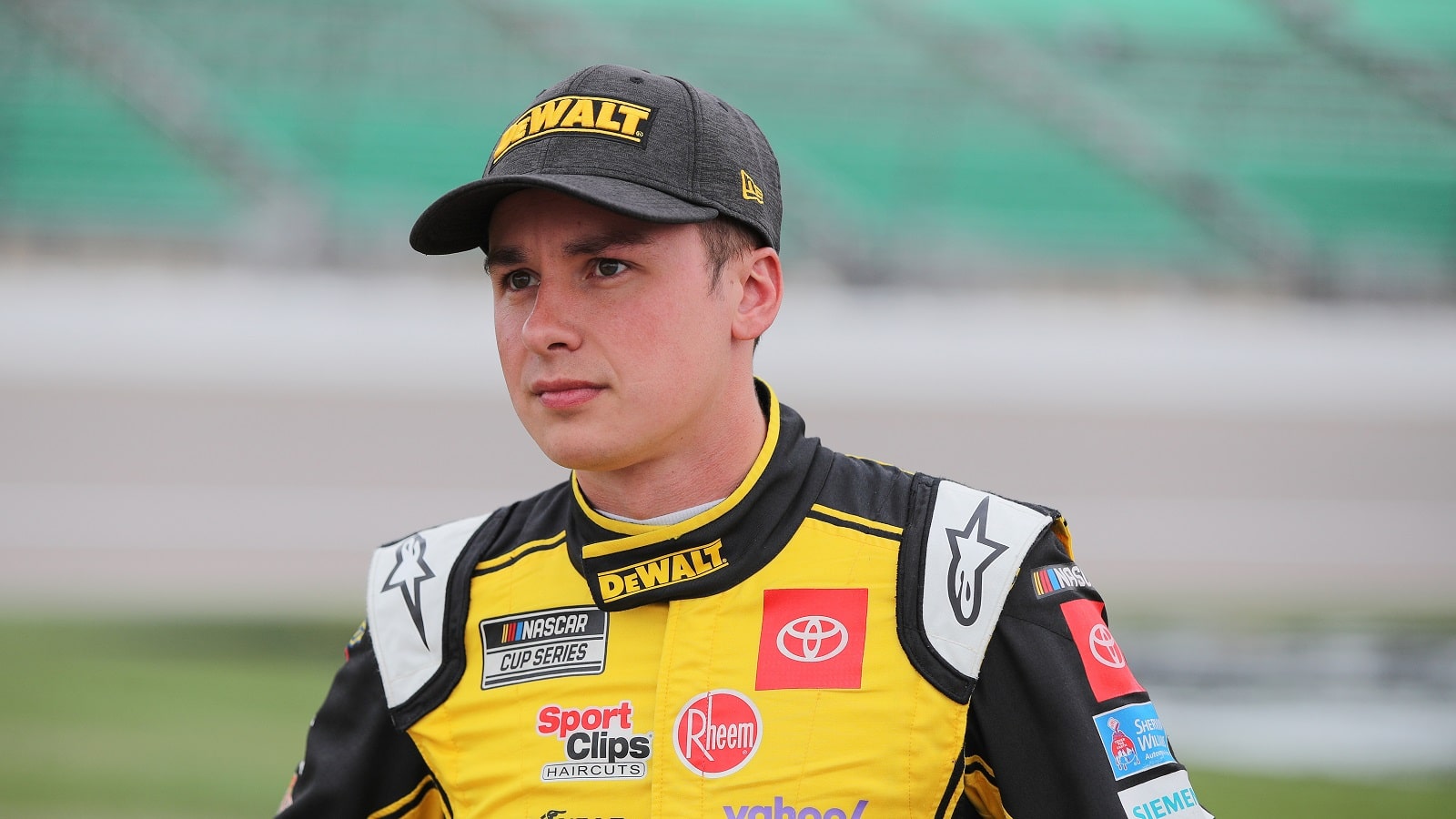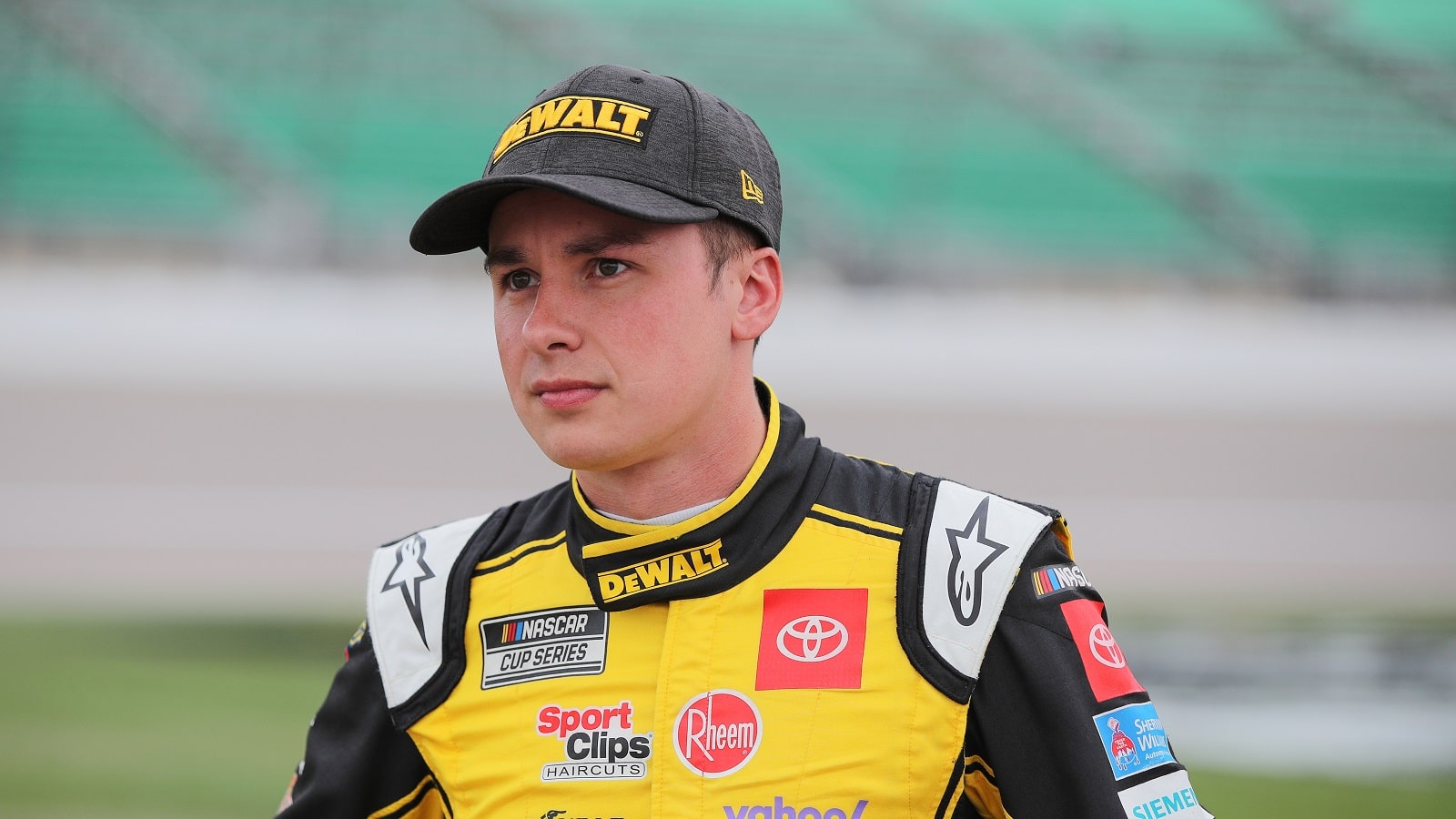 Daniel Suarez being peeved with Christopher Bell flew under the radar in the immediate aftermath at Darlington because of the problems experienced by past series champions Chase Elliott, Kyle Busch, Kyle Larson, and Kevin Harvick. However, Suarez clearly came away in a state of agitation that didn't dimmish during the week. Minutes before Sunday's race at Kansas, he told NBC Sports neither his mood nor mind had changed.
"We were lucky we were able to finish because the car was pretty damaged," Suarez said on the grid. "Luckily, we only had a handful of laps remaining in the stage. But we still have two months of racing and we're going to race very hard. You have to expect people to race you back the way you race them."
Suarez should focus on the real task at hand: advancing in the playoffs. Despite finishing 18th overall at Darlington, Suarez placed 10th among playoff drivers. It moved him from two points below the cut line to two above.
Suarez finished in 33rd place and 11 laps off the pace in the spring race at Kansas after wrecking on lap 62 as the left-rear tire went down. A repeat of such misfortune Sunday would drop him well below the cut line, which explains the panic over one or two lost stage points.
The No. 20 Toyota driver recognizes he has a target on his back
On Saturday, Christopher Bell accepted more blame for the incident with Daniel Suarez than he should have, telling NBC Sports it was a "mistake from me to slide up and kind of crowd him into the wall.
"Honestly, I didn't think anything of it at the time, and had no idea that he was upset until he spoke out."
Bell said he reached out to Suarez via text during the week and apologized.
"He let me know that he's going to race me the same way that I race him going forward. So, I'll just have to make sure I watch my back whenever he's around me."

Christopher Bell
It's an unnecessary distraction for Bell, who has a much better chance of racing for a spot in the final eight than Suarez does of making it to the group of 12 after Bristol.
All stats courtesy of Racing Reference.
Like Sportscasting on Facebook. Follow us on Twitter @sportscasting19 and subscribe to our YouTube channel.
Got a question or observation about racing? Sportscasting's John Moriello does a mailbag column each Friday. Write to him at [email protected].