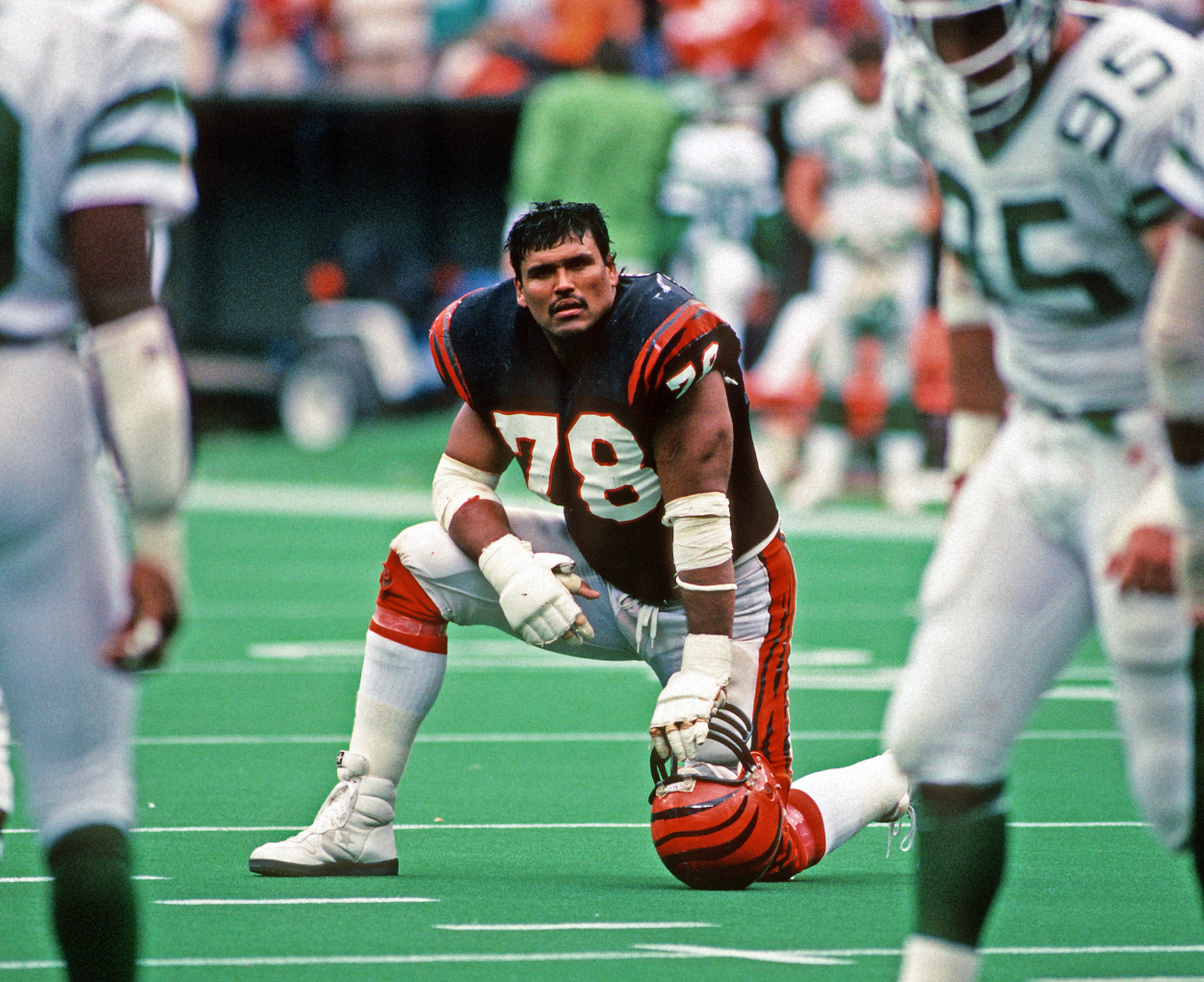 Cincinnati Bengals HOFer Anthony Munoz Still Has the Bengal in Him, Says 'We' Have a Super Bowl Chance
Anthony Munoz believes the Cincinnati Bengals can come away Super Bowl champions this year.
Hall of Fame offensive tackle Anthony Munoz still says "we" when referring to the Cincinnati Bengals. The 11-time Pro Bowler, who played all 13 of his NFL seasons in Cincinnati, remains a Bengal at heart. He still goes to all the home games and has kept tabs on this team since training camp.
After winning their first playoff game in 31 years last weekend against the Las Vegas Raiders, the Bengals are two wins from reaching the Super Bowl. He knows it won't be easy, but Munoz believes it's doable.
Anthony Munoz played in two Super Bowls and believes these Cincinnati Bengals can get back there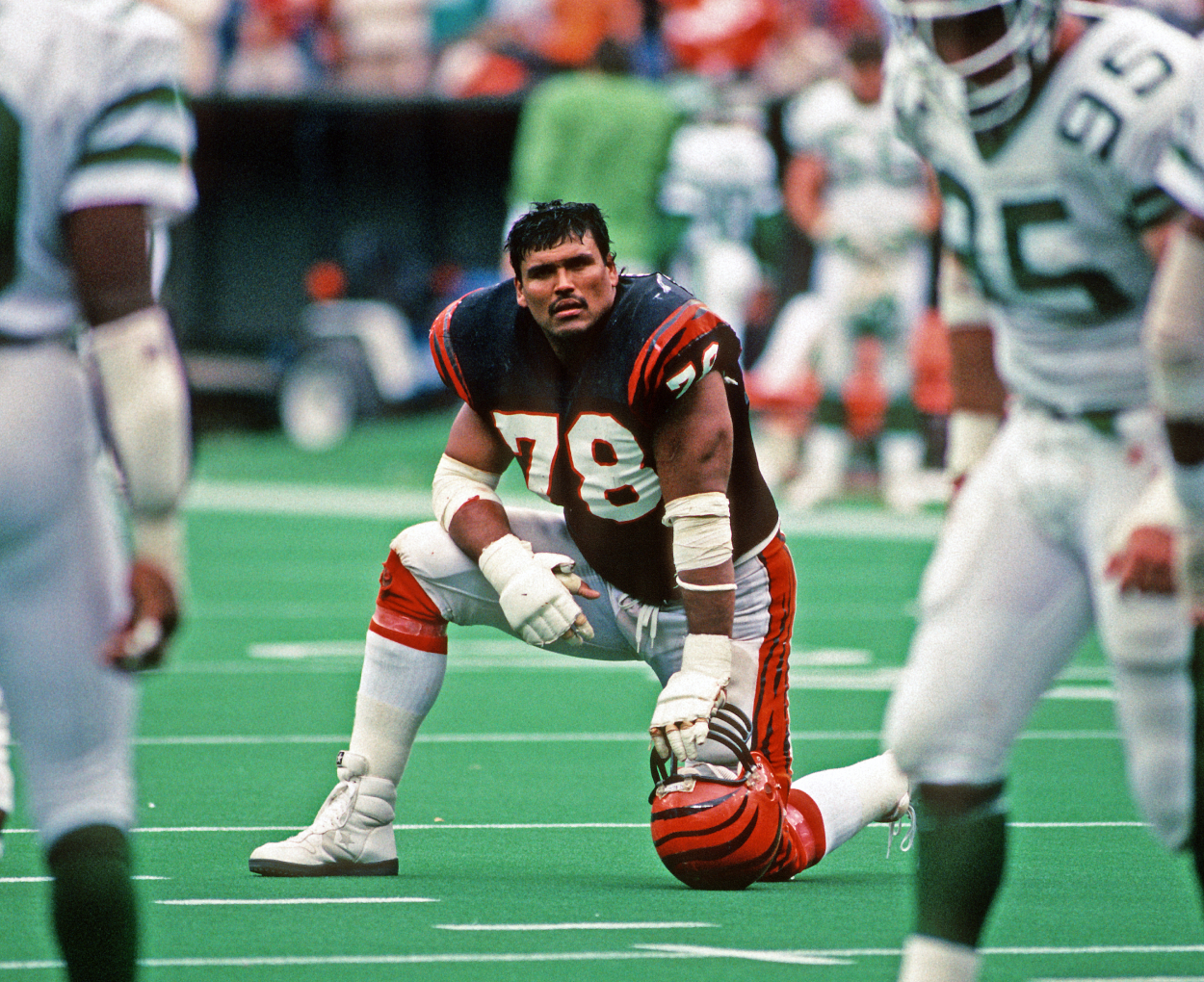 Munoz knows what it takes to get to the Super Bowl. His Bengals got there in the 1981 and 1988 seasons, losing to the San Francisco 49ers both times. Munoz told Sportscasting this week that he believes the Bengals have what it takes to get there.
"I'm not very good at predictions, but there were some people who had this team at four or five wins at the beginning of the year," he said. "I had them at 10, and they probably could have won 12. I believe we have a chance."
Led by second-year quarterback Joe Burrow and rookie wide receiver Ja'Marr Chase, the Bengals put up 27.1 points per game, good enough for seventh in the league. Munoz has kept an eye on this team since Day 1 and knows there's much more to the team than Burrow and Chase.
"I've watched them all year, starting at camp," he said. 'They're a young team, but they have a nice mix, and it's not just number 9 (Burrow) and 1 (Chase). There's Tee Higgins. There's (Tyler) Boyd, (Joe) Mixon. Some may think our receivers are a little bit cocky or whatever, but I see them as being very confident in what they do."
Being the nine-time All-Pro offensive lineman that he was, Munoz took a longer look at the team's offensive line and said he's like to see a little more consistency up front.
"I think there's one component that needs to step up and that's the offensive line," he said. "I think they played well this week, but they've been inconsistent this year."
Anthony Munoz says he's never seen a buzz around Paul Brown Stadium like he has recently
Everyone in Cincinnati is talking Bengals. On Saturday, the team won its first playoff game since 1991. That last playoff win came when the Bengals defeated the Houston Oilers 41-14. Now, the people want more.
According to Munoz, it's a hyped-up city, and it's nothing like he's seen in the past 22 years.
"I know we had a four-to-five-year playoff run, but it's been amazing here the last two weeks," Munoz said. "In the 22 years of Paul Brown Stadium, I have never experienced anything like this. I've never seen so much Bengals attire. Everybody is out and about, and I've never heard so many "Who Deys" as I've heard these last two weeks.
"Cincinnati is a great sports town."
Munoz said it's tough to compare this Bengals team to the ones he played on in the 80s, but he does see some similarities.
"It is hard to compare, but the stats are comparable," he said. "I think we averaged around 29 points per game, and this team is at 28. The teams all had very confident quarterbacks. Boomer (Esiason) was MVP that year (1988). Burrow has had an excellent year. I think this group's wide receivers are the most confident group of them all."
When not cheering for the Bengals, Munoz has plenty to keep him busy
For 13 NFL seasons, Munoz spent his time protecting quarterbacks like Ken Anderson and Esiason. Now in his retirement, he's still helping others through his Anthony Munoz Foundation, which is committed to nurturing the growth of children in Greater Cincinnati. Through scholarships, education programs, sports camps, and more, Munoz's foundation is impacting the lives of many in a positive way.
When he's not busy with the foundation, he can be found at several area sporting events watching his grandchildren participate.
"I've got nine grandkids so I'm usually busy at their sporting events," he said. They keep me busy.'
Munoz said he also spends a lot of time on the golf course, often with former Bengals kicker Jim Breech.
"I do play a lot of golf," he said, "but I'm not tied down to one thing."
Munoz is enjoying retirement about as much as he enjoys watching his Bengals.
All statistics courtesy of Pro Football Reference.