Coco Gauff's Parents: The Tennis Star's Dad Told Her She Could Be the 'Greatest' When She Was Only 8
In the past few years, Cori "Coco" Gauff has been in the limelight with her massive success in tennis at a very young age. The American teen was born on March 13, 2004, and she has attained a career-high ranking at world No. 23 for singles and No. 38 for doubles. She is a young tennis player in the top 99 Women's Tennis Association (WTA). Gauff cemented her name in tennis history as a rising star after over-performing and defeating her idols, Venus Williams and Naomi Osaka, some of the biggest names in the history of tennis. Naturally, fans have been curious to learn more about Coco Gauff's rise to stardom — and her parents, in particular. Keep reading to learn more about the rising tennis star's family.
Coco Gauff's parents were also accomplished athletes
The Gauffs are a fascinating family with a sweet love story that pushed their daughter to stardom. Coco's father, Corey Gauff, is a retired basketball player who played at Georgia State, while her mother, Candi Gauff, is a former hurdler and heptathlete at Florida State.
Being former athletes, they set the pace for Coco. The New York Times reported that Corey wanted her to play basketball, but she wasn't good at shooting. The bond with her parents appears to be very close, and a remarkable father-daughter duo has been formed because of it. Coco also has two younger brothers, Cody, 11, and Cameron, 6. (Notice the initials CDG for every member of the family.)
Gauff developed an interest in tennis as a toddler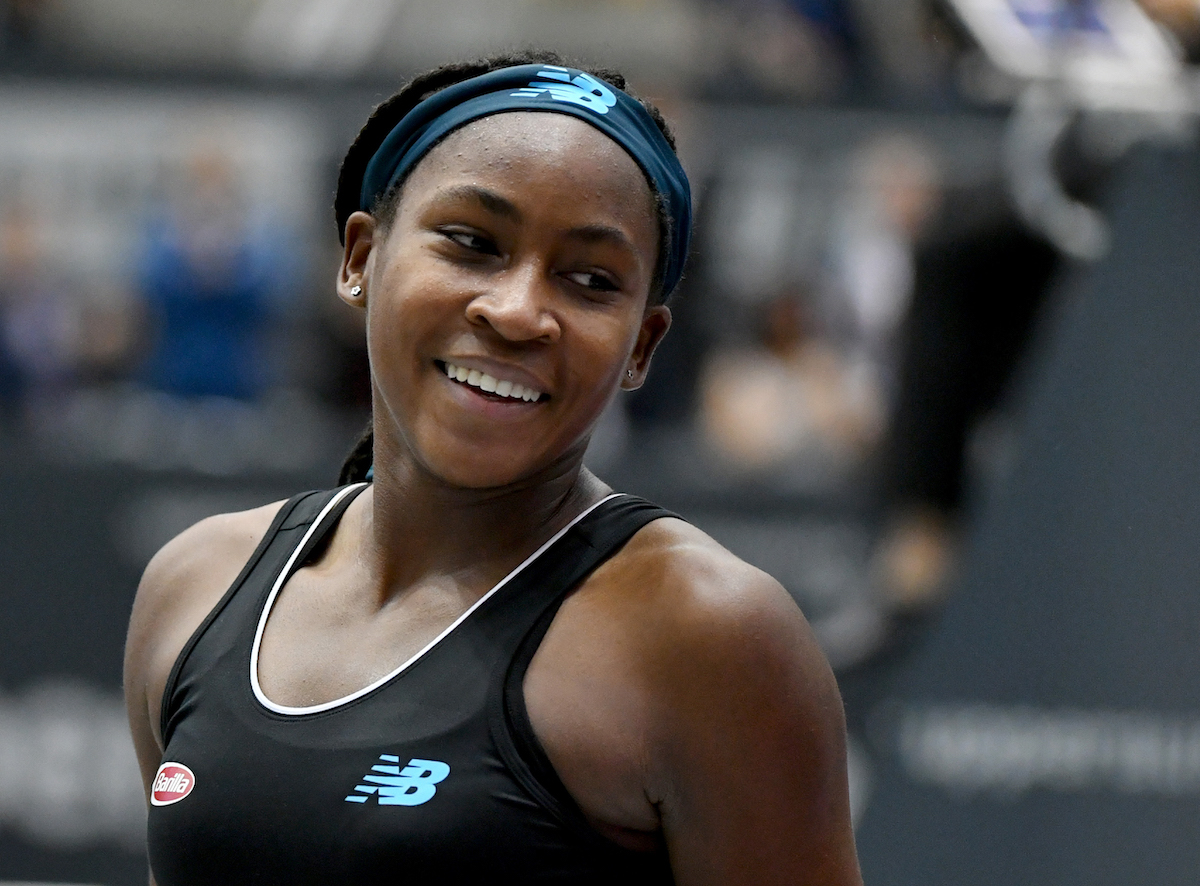 Coco grew up watching Serena Williams, and she instantly became interested in playing tennis from a young age. With her super-supportive parents, deciding to play tennis wasn't hard. In 2009, she watched Serena win the Australian Open on TV. Two years later, at age 6, Coco started playing tennis herself.
However, this would never have been possible without Coco Gauff's parents' sacrifices; they left everything, including their jobs, to support their daughter. When their daughter started playing tennis, Corey swapped his role as a healthcare executive to become the head coach for his daughter. Candi used her teaching skills to homeschool Coco throughout her career. That was a huge decision to make; they transformed from a single-income family to a no-income family, according to the South Florida Sun-Sentinel.
Coco has said she appreciates the input of her family, and she calls them her biggest supporters. The remarkable support and her parents' confidence in their daughter enabled her to achieve greater success. When Coco was only 8 years old, her father Corey told her that she would be "the greatest" — an idea that turned into a dream and now is slowly becoming a reality.
Coco Gauff has already had many major accomplishments in her tennis career
Coco turned pro at age 8 and got sponsorship to hone her tennis skills at Patrick Mouratoglou's academy in France. At age 13, Coco started playing in the ITF Junior Circuit league and finished runner-up in the junior 2017 U.S. Open. She clinched No. 1 in the junior Grand Slam singles titles at the French Open the following year. 
She made her WTA debut at the Miami Open in 2019 and won her opening match. In 2019, she also became the youngest player to qualify for Wimbledon. Another career highlight includes defeating her idol Venus in straight sets at the same Wimbledon. Later at the 2020 Australian Open, she defeated Venus again for the second time and defeated the defending champion, Naomi Osaka. Coco seems to be getting even better with age. 
According to Celebrity Net Worth, Coco's net worth is currently at $2.5 million and growing. She is making a lot of money with endorsements, along with earning more with excellent performances. Coco currently ranks No. 23, a figure she may surpass soon. Seeing Coco as she enters her prime in tennis with her exceptional skills has been an exciting journey that tennis fans have enjoyed watching unfold.
RELATED: Coco Gauff and 6 Other Teen Athletes Who Shot to Stardom