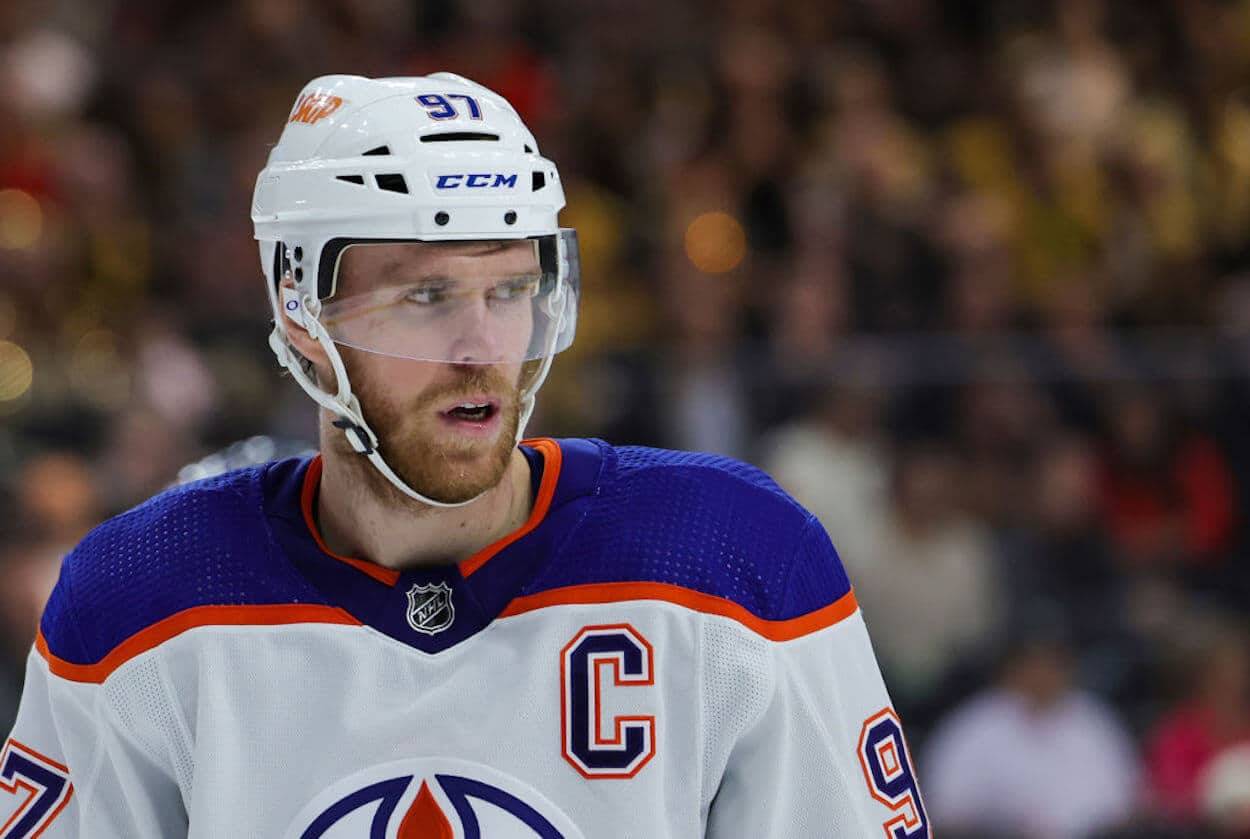 Connor McDavid Started His Hockey Career With Some Help From a Little White Lie
Long before he was an NHL star, Connor McDavid wasn't even supposed to be hitting the ice with his teammates.
These days, Connor McDavid is one of the most dominant NHL players around. While the Edmonton Oilers are yet to make it over the hump during his tenure, it isn't because of the center's shortcomings. He's emerged as a legitimate offensive force and is capable of producing highlight-reel-worthy plays every time he touches the puck.
But did you know there was a time when McDavid wasn't really supposed to be on the ice?
Yes, you read that correctly. In the earliest days of his hockey career, a little white lie about his age was the only way Connor McDavid made it onto the ice. Let's hope in the time machine and check it out.
Connor McDavid started playing house league hockey while he was technically too young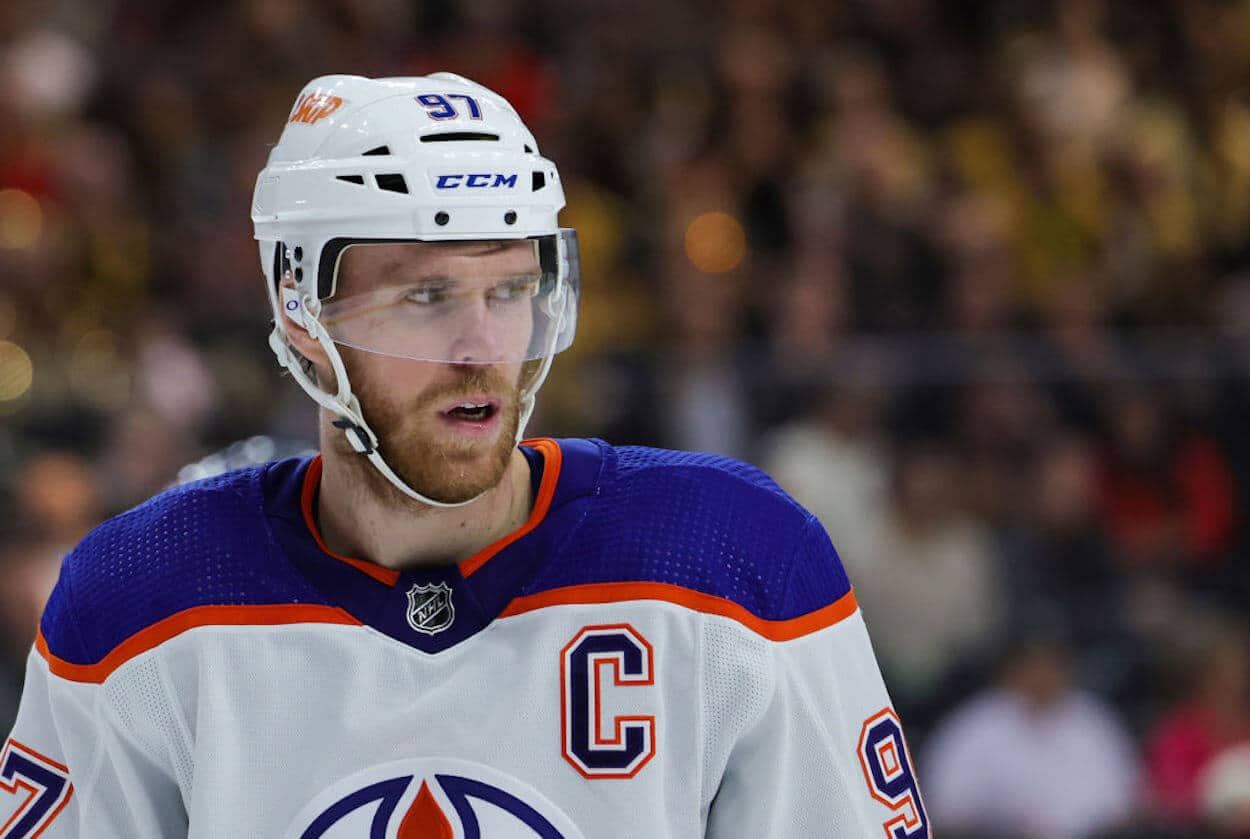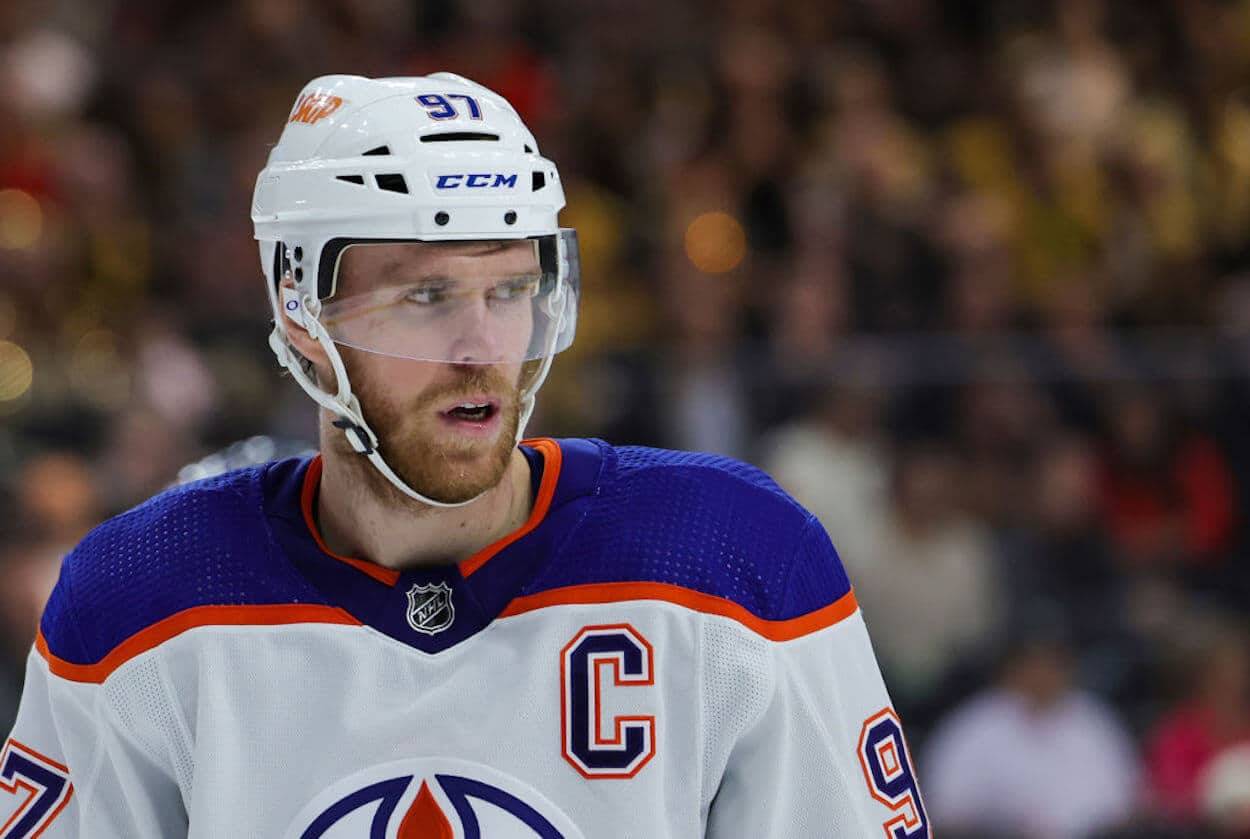 When you hear stories about professional athletes, they're often described as prodigious stars who took to their chosen game naturally. Connor McDavid, in hindsight, followed that path to a tee.
"I was four when my parents signed me up for house league in Newmarket," the Oilers captain explained told The Hockey News for an oral history of his career. "They lied about my age so I could play a year early. It's kinda funny how that started. I was impatient to play."
Upon reading that quote, the word "lied" probably stands out. Lying, even if it's reactively innocuous, isn't always something you openly admit to. Thankfully for everyone's curiosity, we got a bit more context from McDavid's mother.
"He was quite insistent, and it was a bit frustrating, because he missed the cutoff by 13 days," Kelly McDavid explained. "We told him, 'If they ask for your birth certificate, we'll have to tell them,' but they never did."
Eventually, though, a problem emerged. When it came time to join a new team, there was no hiding Connor's age.
"Two years later, he went to tryouts for the select team," Kelly added. "He was probably the best player out there, so we had to call the Newmarket minor hockey association and tell them, 'Look, he's not seven, he's six. But they skip kids in school if they're smart. Can't we do the same thing here?' They were adamant: no."
Fear not, though, McDavid was eventually allowed to play up in the Aurora Hockey Association. That wasn't an ideal situation — the phenom was expected to carry the team despite being three years younger than his peers and felt the pressure — but it did allow the center to prove his chops. When it came time to try out for AAA hockey, he had more than enough experience under his belt to make the cut.
Those moments set the template for McDavid's career going forward
When taken in isolation, youth sports aren't always predictive; countless children play, and a very small portion of them go pro. For Connor McDavid, however, we can see elements that carry through into his NHL career.
First, there's the prolific talent. While the Oilers' star isn't notably younger than the competition anymore, he's still capable of making you question what you just saw. Witnessing McDavid glide through three defenders before potting a goal, in hindsight, can't be that different than what the parents in the stands felt watching a six-year-old dance through an entire team of nine-year-olds. Has the forward's skill level increased over time? Of course, but his raw talent is still incredibly apparent.
And then there's the idea of being expected to shoulder the team's offensive load. That has admittedly lessened in Edmonton — Leon Draisaitl, for example, was more than capable of pitching in during the 2023 NHL postseason — but McDavid does carry a certain burden as the club's star player and captain. If the Oilers need a goal, everyone in the arena is going to be waiting for No. 97 to step on the ice. At this point in time, though, he's a bit better equipped to handle the pressure than he was as a child.
So while Connor McDavid's hockey career started by withholding a bit of information, no one is lying about the star center anymore. He's a legitimate talent — as he always was — and everybody knows it.