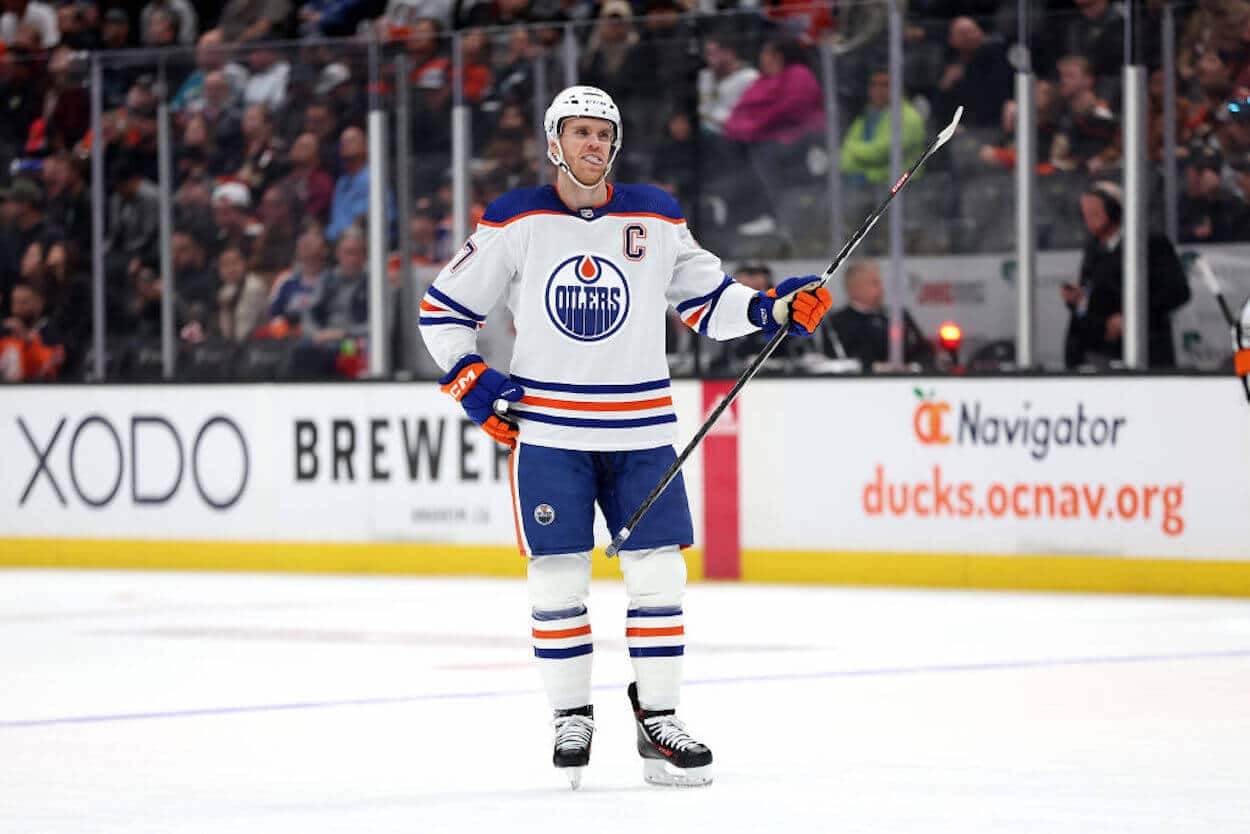 Connor McDavid Is an All-World Hockey Player, but He's Also a 1-Trick Pony
Think Connor McDavid would dominate the competition in any sport? Allow some of his peers to explain why that might not be the case.
When you really think about it, playing hockey is pretty challenging. The simple act of skating — which is necessary to move around the rink — is a learned skill that takes a great deal of time and effort to master. When you add in additional factors like stick-handling and actually moving the puck, and you consider there are five other players trying to hit you, things become even harder. Connor McDavid, however, makes things look pretty easy.
And while he's one of the NHL's brightest stars, you might not want to rely on the Edmonton Oilers forward for any other sporting engagements. If we take his peers' collective word for it, McDavid is a bit one-dimensional. Beyond hockey and a bit of ping-pong, things can get ugly rather quickly.
Sound unbelievable? Let's check out the quotes.
Connor McDavid can play hockey (and a bit of ping-pong), but that's apparently the end of the story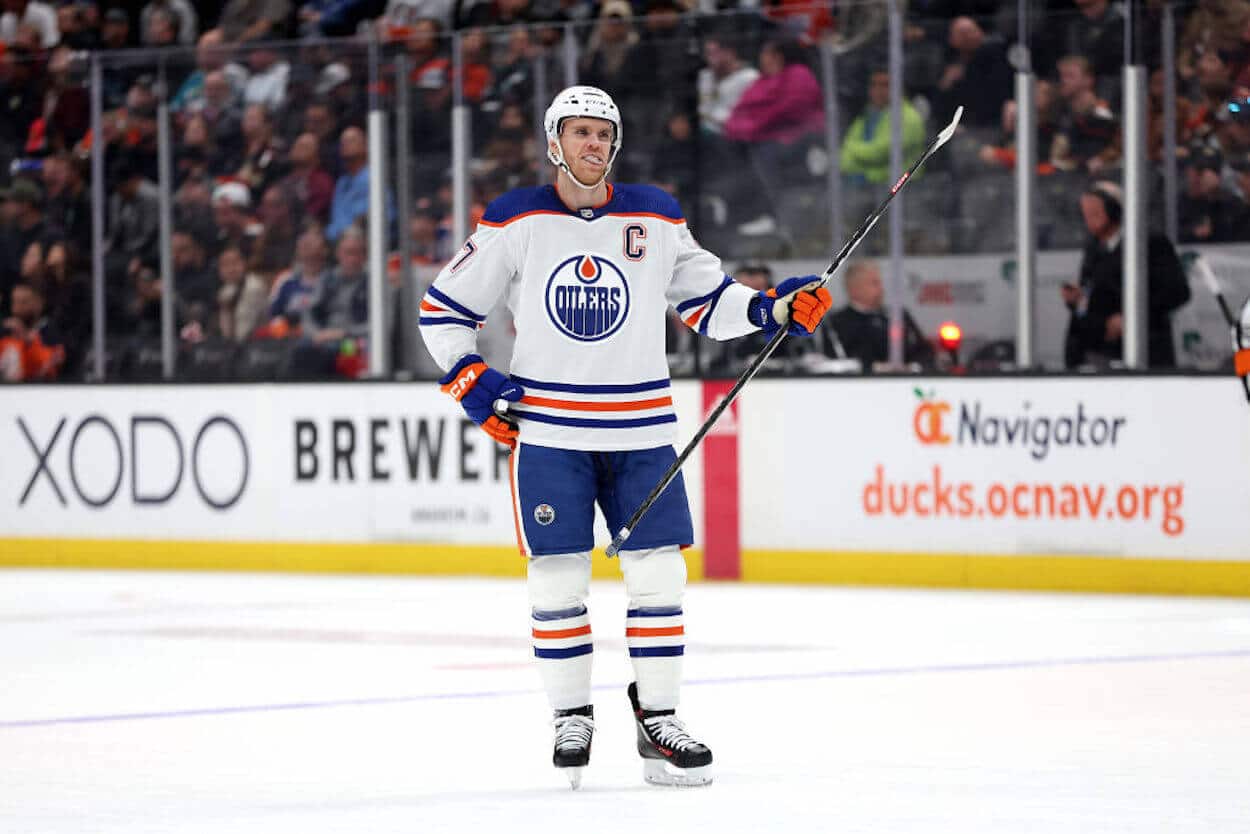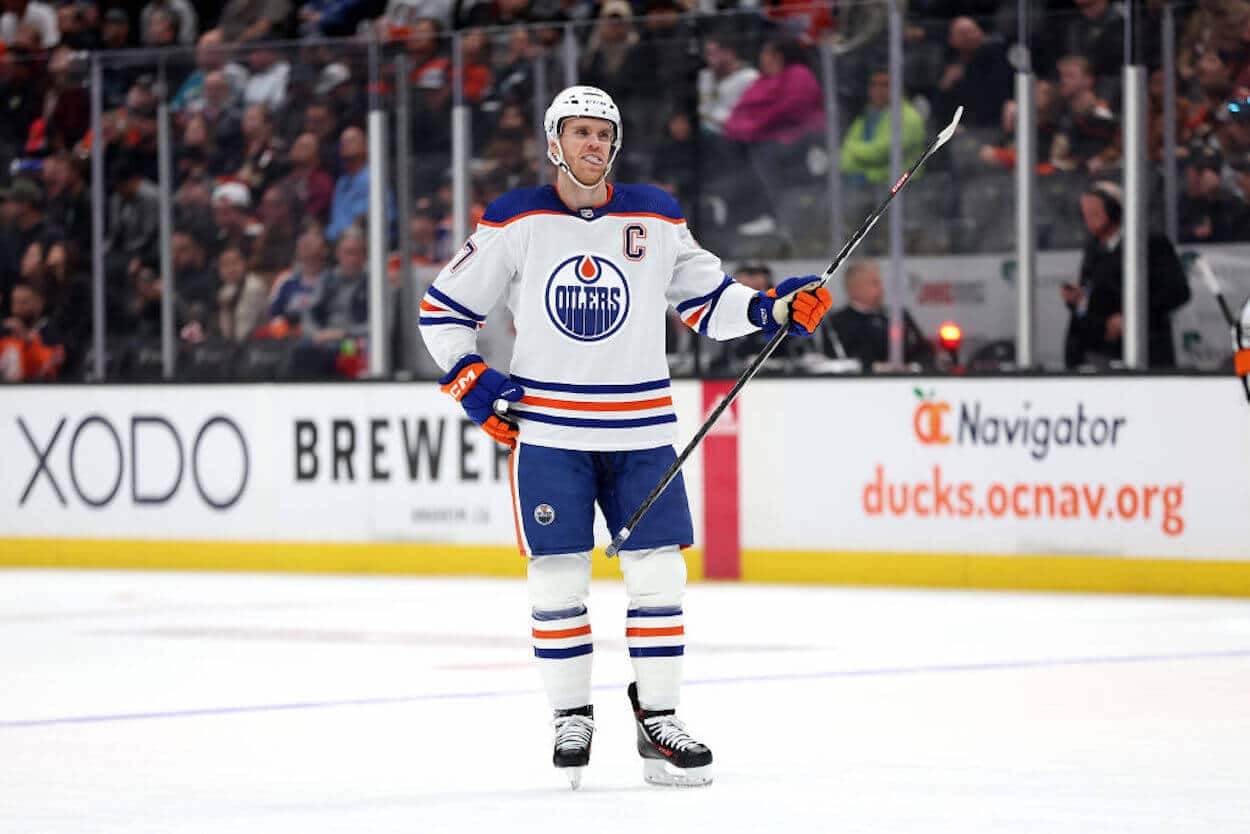 From afar, it's easy to think that athleticism, especially when combined with competitive fire, can translate across sports. Michael Jordan, after all, managed to play baseball at a reasonable level despite spending most of his time on the NBA hardwood. When it comes to Connor McDavid, though, it's probably best to keep him on the ice.
In an ESPN post, Emily Kaplan spoke to some of the forward's peers to gain perspective on the things that he isn't so good at. Surprisingly, some athletic activities made the list.
"He's a one-sport athlete," Cam Talbot explained. "You know the two-touch [soccer] game that guys play before the game? He's not a very good at it."
Yohan Auvitu was a bit more charitable but largely agreed with the goaltender's assessment. "[McDavid] is OK [at soccer], but he doesn't have a good left foot."
And, lest you assume that the center would be better at a more conventionally North American sport, here's Eric Gryba's perspective: "Football, either! If you see him throw the football, it's embarrassing."
The next section in Kaplan's piece focused on video games. And while McDavid fared a bit better there, especially when it comes to ping-pong, he's still not a dominant presence.
"He's bad at UFC on PlayStation," Darnell Nurse, who spent some time living with the Oilers star, explained. "We have a pingpong table at the house, and he's always beating me. But I'm definitely better at video games. I beat him most of the times."
The same can apparently be said for virtual hockey.
"He's bad at NHL video games," Alex DeBrincat added. "I don't actually know if he's [still] bad, but I used to beat him."
With all of that being said, though, McDavid is a $100 million talent where it counts
While it may be surprising to think of him as being anything less than perfect, Connor McDavid probably won't be too concerned with those shortcomings. He's talented where it matters — on the ice — and that's paid off in a big way.
During his eight professional seasons with the Oilers, the forward has grown into a legitimate star. While recording 100 points in his second full season was already impressive, that was only the start. McDavid has grown year-over-year; his 2023 outing was the best yet, as he tallied 153 points (64 goals and 89 assists) in 82 appearances.
As you might expect, that offensive output has made the center a rich man. He's in the midst of an eight-year, $100 million contract and should have the runway to sign an even larger deal before he starts to slow down. McDavid's talent has also pushed him into the spotlight, at least as far as an NHL player can go. He has endorsement deals with CCM, BetMGM, Rogers, and Adidas, among others; Forbes previously estimated those arrangements added about $4 million annually to his bottom line.
In total, the Oilers captain is worth approximately $30 million.
With that much money in his bank account, Connor McDavid probably won't be too concerned about his lack of skill in other areas. Or he can pay for a bit of coaching if he prefers.