Conor McGregor Just Suffered Another Knockout as He's Been Hit With a Six-Month Suspension Following His Brutal Loss at UFC 257
Ahead of his fight at UFC 257 with Dustin Poirier, Conor McGregor laid out an ambitious 18-month fight plan that was supposed to begin that night with a victory. Well, that didn't work out as Dustin Poirier viciously knocked out the "Notorious" one in the second round. So that part of the plan obviously didn't pan out as he'd hoped and things didn't get much better on Tuesday as McGregor was slapped with a six-month medical suspension.
Conor McGregor took a beating at the hands of Dustin Poirier at UFC 257
Heading into this past Saturday night's UFC 257 event in Abu Dhabi, Conor McGregor predicted that he'd knock out Dustin Poirier in the first round, just as he had in their first meeting in 2014. But Poirier is clearly a much better fighter than he was back then and came into the bout as the second-ranked contender in the lightweight division, two spots ahead of McGregor. And McGregor learned the hard way just how much he's improved.
McGregor was able to land some big shots early in the bout but Poirier kept his cool and refused to engage in an all-out brawl. He slowed McGregor by securing a takedown and then began working on Conor's lead calf, destroying it with a number of vicious kicks.
With McGregor reeling and a step or two slower, Poirier closed in and proved he could cause plenty of damage with his hands as well. He hit the former two-division UFC champ with a number of heavy blows and closed things out midway through the second round. It was the first time Conor McGregor had ever suffered a loss via knockout. His four previous defeats came via submission.
The 'Notorious' one talked trilogy after the loss at UFC 257
Following the loss, Conor McGregor acknowledged that he got beat and simply turned it into an opportunity to talk about a trilogy fight with Dustin Poirier, although Poirier likely has bigger things on his mind.
With the victory, Poirier has vaulted to the top of the lightweight rankings, surpassing Justin Gaethje, who he probably should have been ranked above anyway as he knocked him out back in 2018.
Now, nobody quite knows what UFC lightweight champ Khabib Nurmagomedov is going to do as he still says he's retired but is still listed as the champion. But if Khabib does decide to fight again, Poirier deserves the shot and if not, he deserves to fight for the vacant title.
So where does that leave Conor McGregor? Well, seeing as how he's only 3-3 in his last six UFC fights and just got destroyed, a title shot doesn't seem likely. But he still wants a third fight with Poirier, which would certainly be a big-money fight for Dana White, even if McGregor doesn't deserve it. But even if it's not Poirier, McGregor said he wanted to get back in the octagon as quickly as possible. But that time frame looks a bit different now.
Conor McGregor has received a six-month medical suspension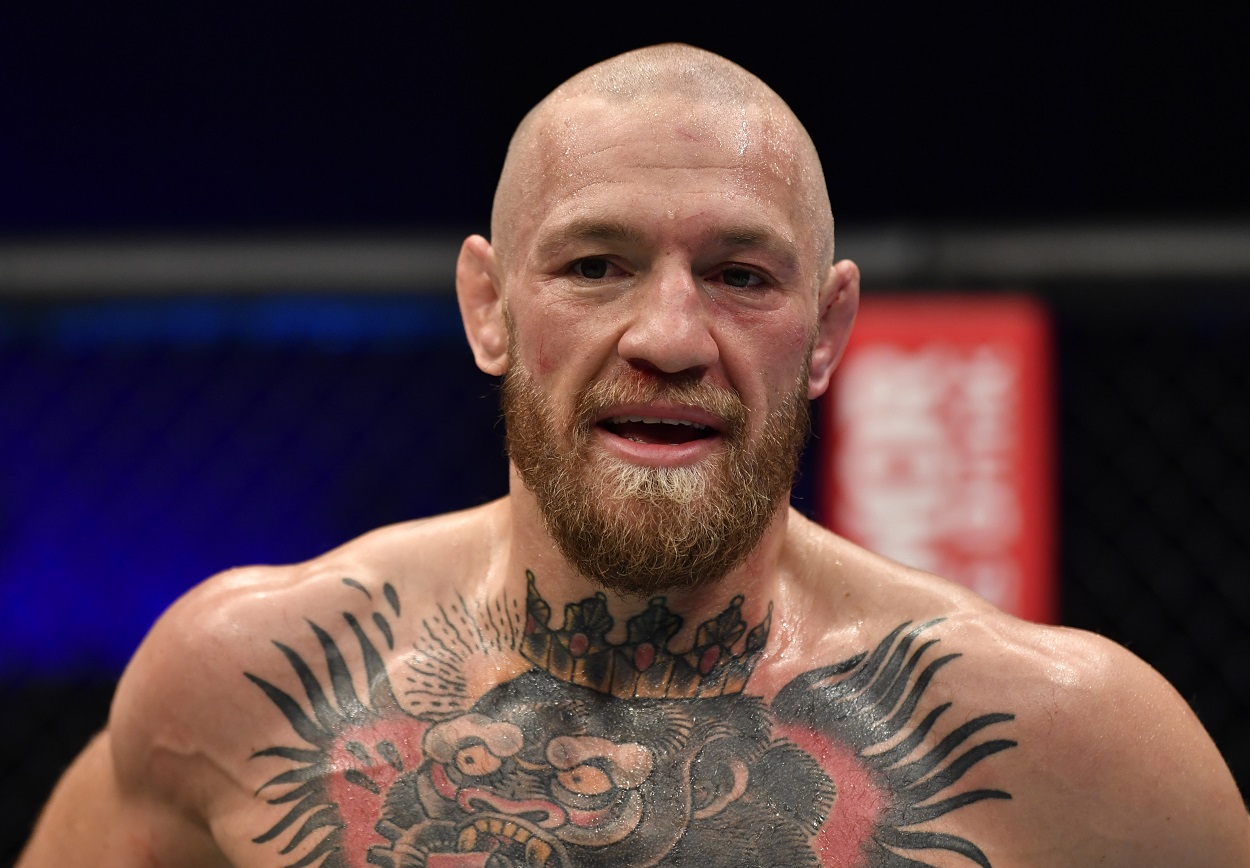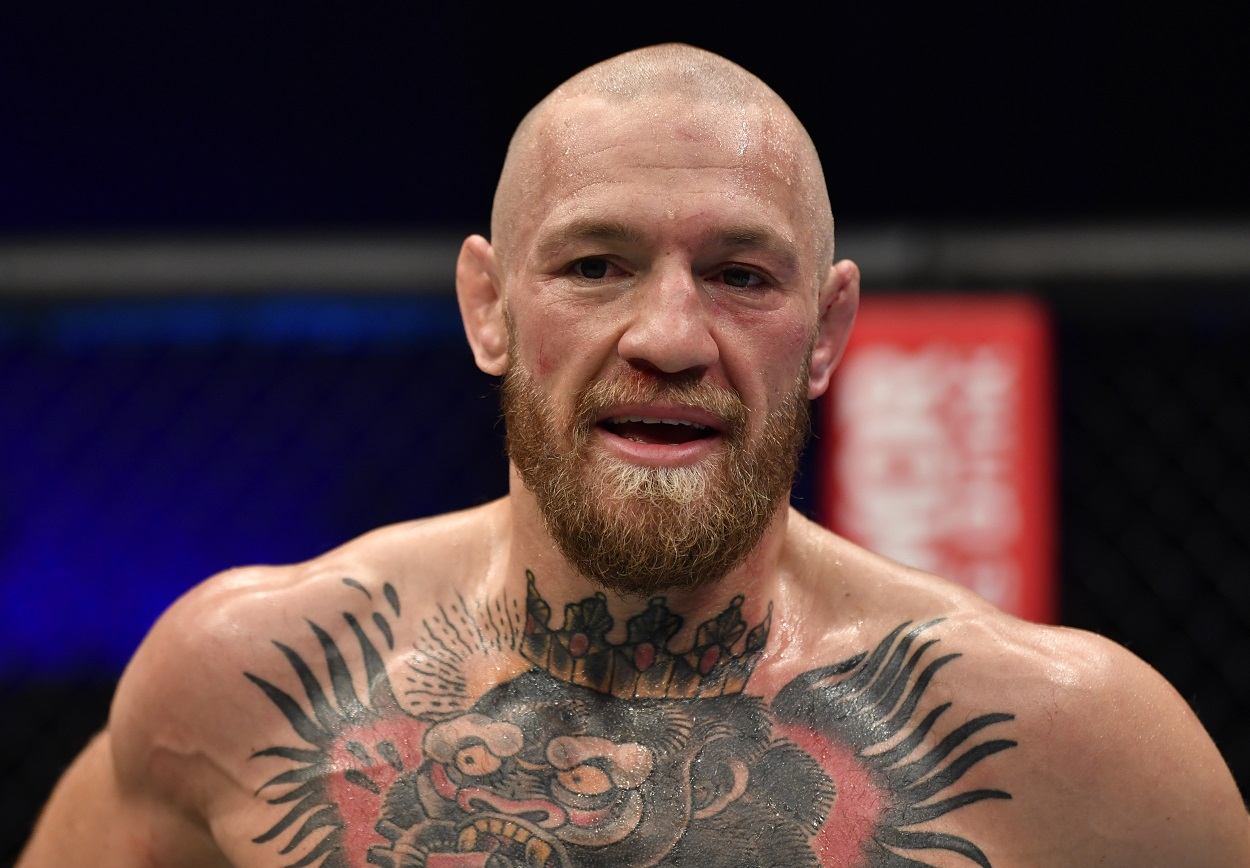 As reported by the New York Post on Tuesday, Conor McGregor has received a six-month medical suspension as a result of his brutal knockout loss at UFC 257.
Now, that doesn't automatically guarantee that we won't see McGregor back in the octagon until July. But he'll have to get full clearance from a doctor if he wants to return before then and could come back earlier than expected if he can produce a negative X-ray on his right tibia/fibula. So we'll just have to wait and see what happens.
But it's not as if fans of Conor McGregor haven't had to wait longer than six months to see him fight anyway. Before his bout with Poirier, it had been just over a year since his win over Donald Cerrone. And before that, he hadn't fought since October 2018 when he lost to Khabib Nurmagomedov.