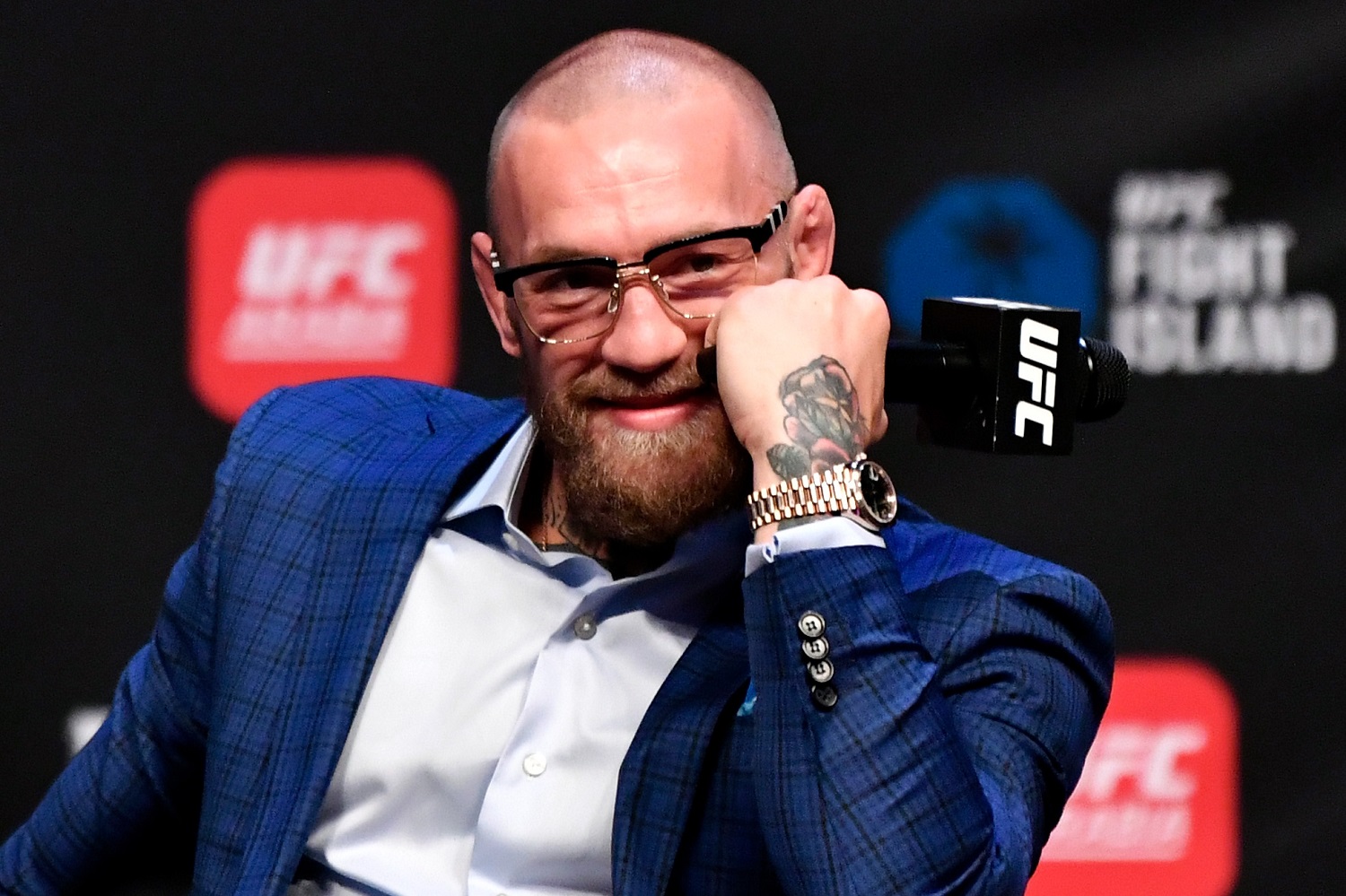 Conor McGregor Has Revealed His Fight Plan for the Next 18 Months, Starting With UFC 257, and It's Quite Ambitious
Conor McGregor has revelaed his fight plans for the next 18 months, starting with UFC 257, and they're quite ambitious.
It's been just over a year since former two-division UFC champion Conor McGregor has stepped foot inside the octagon. But if the "Notorious" one actually does what he says he's going to do over the next 18 months, fight fans will be seeing a lot more of him.
Ahead of Saturday night's UFC 257 event, where he'll square off with former interim Lightweight Champion Dustin Poirier for the second time in his career, McGregor revealed a very ambitious fight plan for the next 18 months, a plan that begins in Abu Dhabi.
Conor McGregor has had one UFC fight in the last two-plus years
Since losing via submission to Khabib Nurmagomedov at UFC 229 in October 2018, Conor McGregor has been in the octagon just once. Of course, there was that six-month suspension due to the incident following his fight with Nurmagomedov and that second "retirement."
But we all knew that McGregor wouldn't stay away and he returned to the octagon in January 2020 at UFC 246 to face Donald Cerrone, who he knocked out in 40 seconds in an impressive performance. The Cerrone fight was supposed to be just one of numerous fights for McGregor last year but those plans never came to fruition for a number of reasons, one of which was that third "retirement" announcement just moments after UFC 250 ended.
Once again, however, we knew this wouldn't last and Conor McGregor will be back in action on Saturday night at UFC 257.
The 'Notorious' one will take on Dustin Poirier at UFC 257
For his latest return bout, Conor McGregor is set to take on former UFC interim Lightweight Champion Dustin Poirier, who himself was submitted by Khabib Nurmagomedov back in September 2019 at UFC 242.
This will be the second meeting between McGregor and Poirier as the two previously fought back in September 2014 at UFC 178. McGregor wasn't yet the superstar he is today but his performance that night in Las Vegas helped catapult him in that direction as he predicted a first-round knockout ahead of the fight and then went out and actually did it. The "Notorious" one hit Poirier with a big left hand and then pounced on him with a barrage of strikes, causing referee Herb Dean to jump in and stop it after just a minute and 46 seconds.
Conor McGregor is once again predicting a quick knockout at UFC 257 and says it's all part of an ambitious fight plan over the next 18 months.
Conor McGregor wants to fight seven times in the next 18 months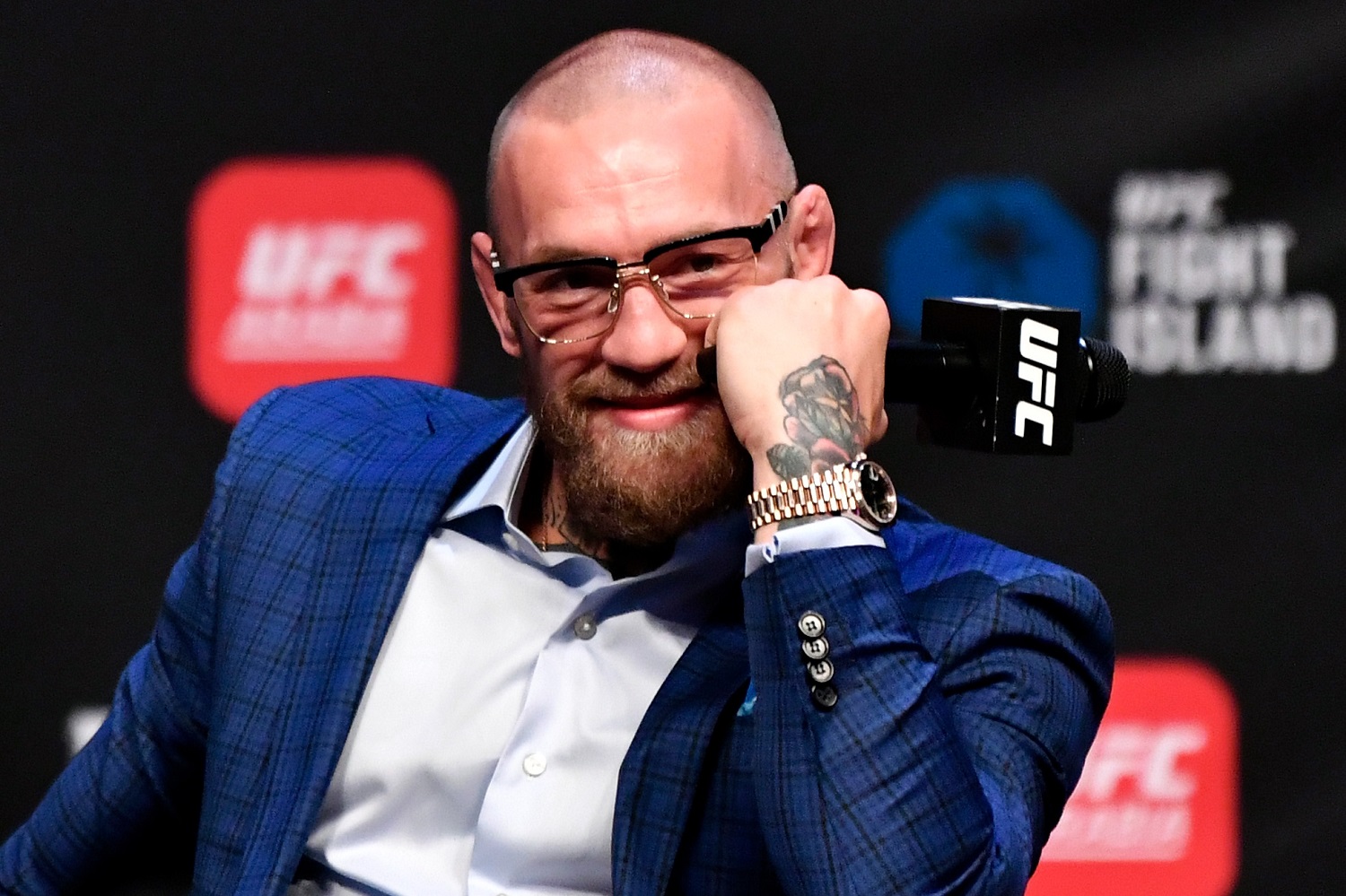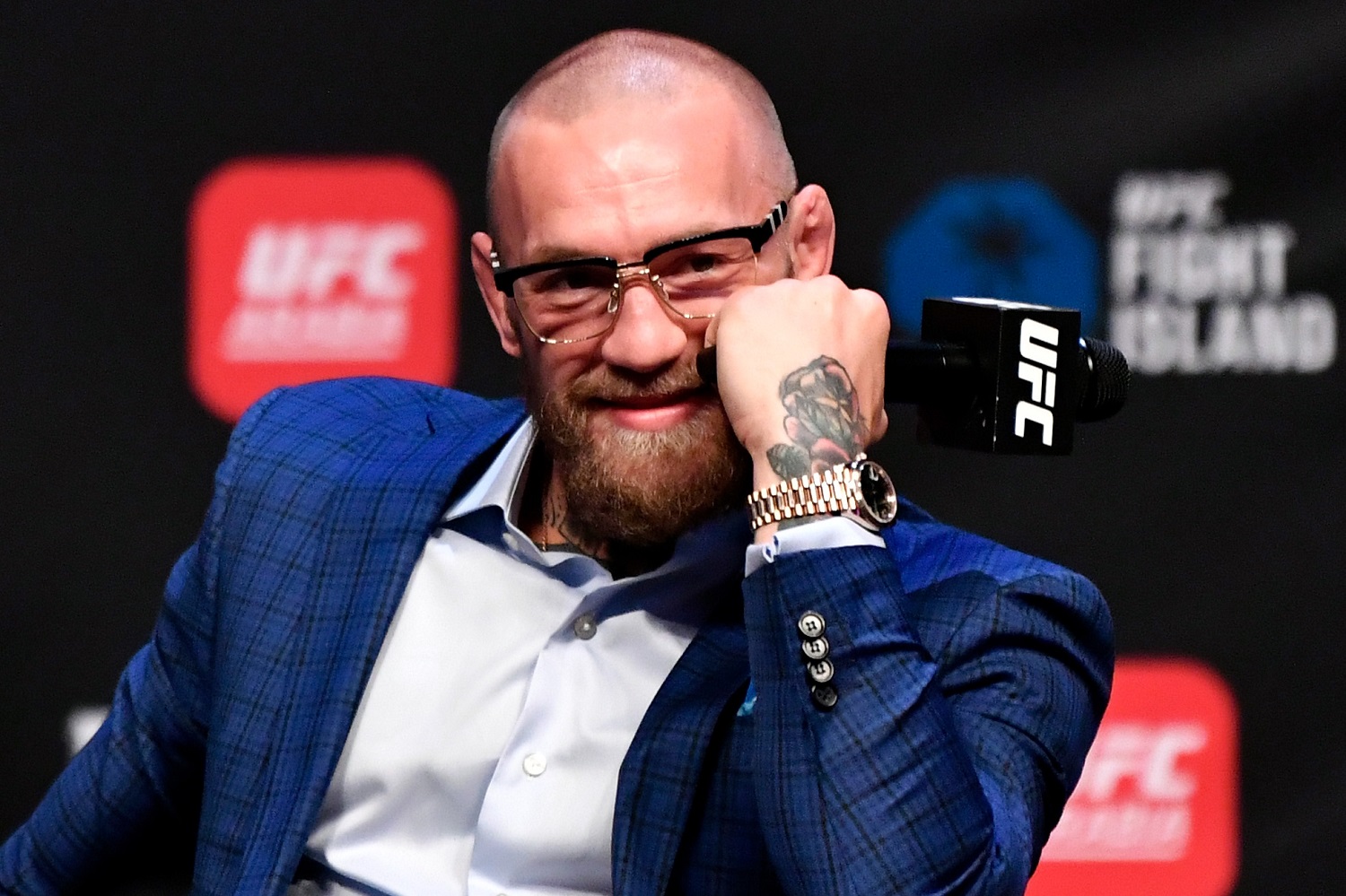 Ahead of his UFC 257 bout with Dustin Poirier, Conor McGregor took some time to speak with Stephen A. Smith of ESPN and laid out quite the ambitious fight plan in which he hopes to fight seven times over the next 18 months, starting with Saturday night's fight in Abu Dhabi.
"The truth is the fight game will never get rid of me. Conor McGregor will be here until the day I go out. So that's it. If they line me up, I'll get about seven fights in the next year and a half. That's what I want."

Conor McGregor
McGregor revealed that he has four fights remaining on his current UFC contract and says he'd get through all of them in the first quarter of 2021 if the company gave him the dates, a scenario that seems highly unlikely.
Now, this ambitious fight plan that he's laid out for himself is likely all based on him beating Poirier on Saturday night, which he and most others expect him to do. But it's not as if Poirier is the same fighter he was back in 2014 and much stranger things have happened in the fight game.
One would think the winner of this fight would get another shot at the UFC Lightweight Championship, although nobody quite knows what the state of that title would be as Khabib says he's retired. But we all know what can happen with that.
While the seven fights in 18 months may not happen, Conor McGregor has at least all but promised his fans that they won't have to wait a year to see him in the octagon after his bout at UFC 257. But we've heard so many different things from him before that it's really difficult to take anything he says seriously. "You'll see exactly what I'm saying soon enough" was the line he threw out there at the end of his conversation with Stephen A. Smith.
But, again, he's made so many claims in the past, even in the last few months, that everything has to be taken with a grain of salt. So is the boxing match with Manny Pacquiao that McGregor essentially promised would happen not a thing anymore?
How about we just get through this Conor McGregor vs. Dustin Poirier bout at UFC 257 and see what happens from there, okay? After all, McGregor could just go ahead and decide to "retire" again, especially if he loses.