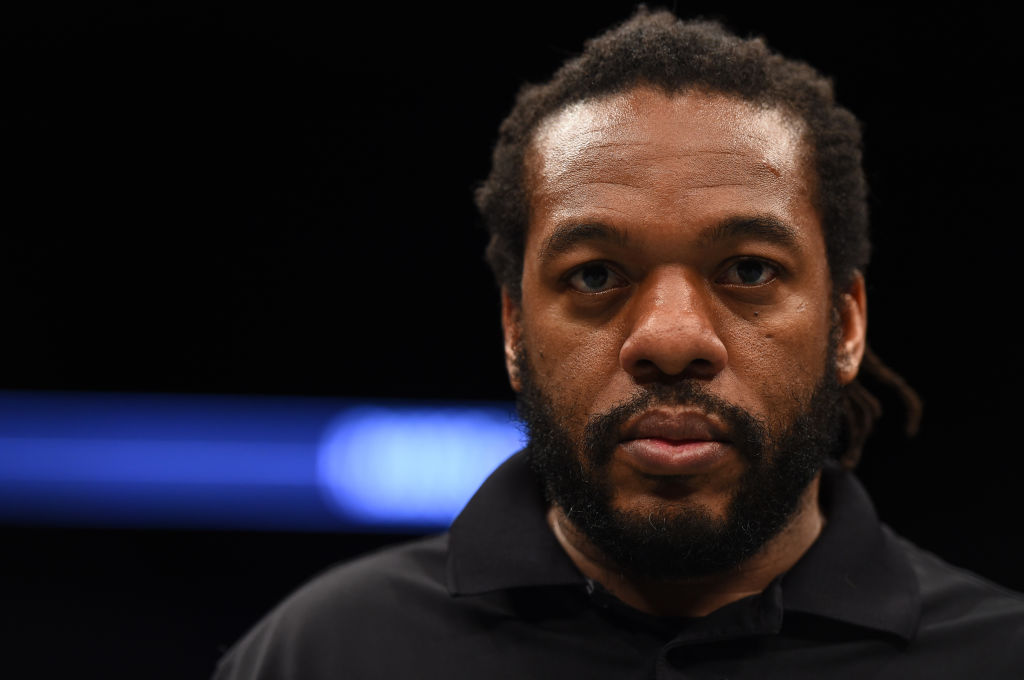 Legendary UFC Referee Herb Dean is More Famous Than a Lot of the Fighters and Has Built a Nice Little Fortune
A look at the career and net worth of legendary UFC referee Herb Dean, who's actually more famous than many of the fighters.
It's not often that a referee can become as famous or sometimes even more famous than some of the participants of that sport. But it does happen. Boxing had Mills Lane. WWE had Earl Hebner. The NFL had Ed Hochuli. In UFC, it's Herb Dean.
Ask most UFC fans to name one fighter and you'll obviously get a number of different answers. Some will go right to Jon Jones. Some will go to Conor McGregor. Some will still go to the retired Ronda Rousey. But ask UFC fans to give the name of a referee, it's likely that just about everyone will say Herb Dean, who has become a star in his own right and has actually built up a nice little fortune being the third person in the octagon.
Herb Dean had five professional fights of his own
Born in Pasadena in 1970, Herb Dean began studying martial arts at the age of nine and continued to add multiple disciplines throughout the years. His former training partner, Zane Frazier, was actually on the very first UFC card in 1993 so Dean has had a longtime connection with the promotion. In 1996, he began training at the Submission Factory in Los Angeles and soon began refereeing bouts while preparing for a fight of his own, the first of which came in 2001 at Gladiator Challenge 6, where he earned a submission victory over Randy Halmot.
In 2003, he lost in the first round to Joe Riggs, who later competed in UFC, Strikeforce, and Bellator. In 2004, just four months after he made his debut as a referee in UFC, Herb Dean picked up the second win of his career, knocking out Timothy Mendoza at King of the Cage 39. Dean would go on to have two more fights in his career, losing both of them, ending his fighting career with a record of 2-3.
He's refereed more than 5,700 bouts in his career, including some of the biggest fights in UFC history
While his fighting career wasn't the greatest, Herb Dean has long been the most active and well-respected referee in the MMA world. He's officiated more than 5,700 fights around the world for various promotions, obviously including UFC. He made his debut for the promotion in April 2004 at UFC 47, refereeing two fights on the card that night.
In his second appearance for the company at UFC 48 that June, Dean was the third man in the cage for the highly-anticipated heavyweight title fight between Frank Mir and Tim Sylvia. Less than a minute into the first round, Dean jumped in and stopped the fight as he had seen Sylvia's right forearm snap as a result of an armbar from Mir. Sylvia was still trying to fight back when Herb Dean stopped it and was visibly upset, claiming his arm wasn't broken and that he could still go. However, a close camera shot clearly showed the break and Sylvia later admitted that he knew his arm was broken and thanked Dean for stopping the fight and saving his career.
Since then, Dean has gone on to officiate some of the most legendary bouts in UFC history. He was the third man in the cage when Tito Ortiz and Ken Shamrock faced off at UFC 61 in 2006. He was there to raise the hand of Brock Lesnar when he defeated Frank Mir at UFC 100. At UFC 182, he was right in the middle of the five-round battle between Jon Jones and Daniel Cormier. Simply put, if there's a big fight taking place, Herb Dean is there.
While every referee in the sport is going to face criticism from time to time, Herb Dean is the most well-respected official in the game. He has a great reputation for being able to spot things that not even the fighters themselves notice and he's saved countless careers over the years. When Referee of the Year was added as a category at the World MMA Awards in 2010, Dean was the winner for the first five years and has won the award the past two years as well.
Dean also teaches MMA certification courses through his website, HerbDean.com.
What is Herb Dean's net worth?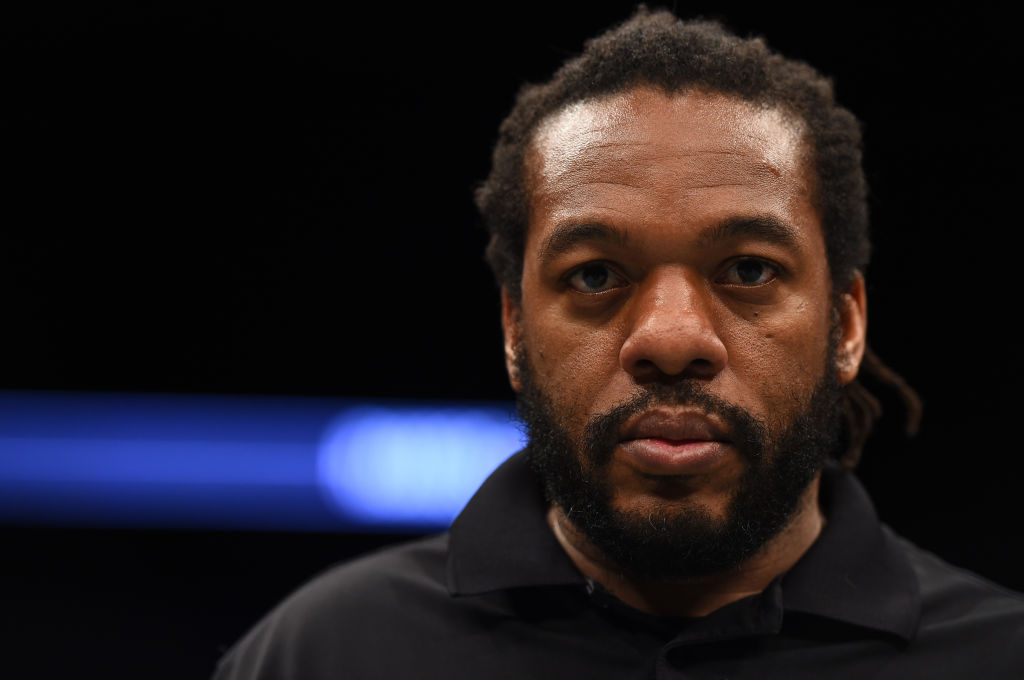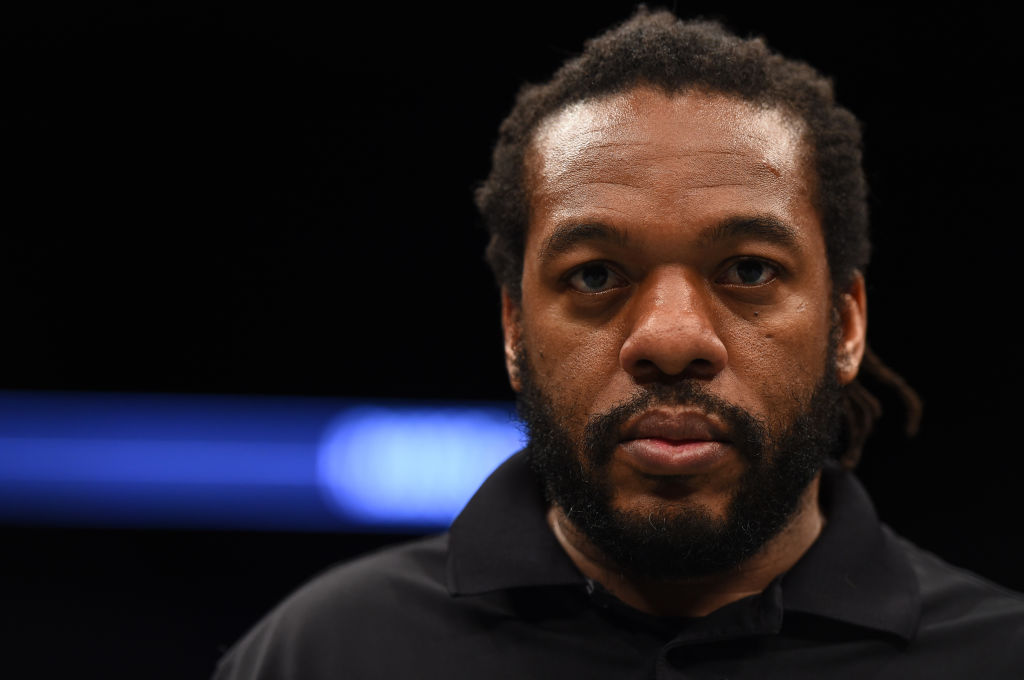 According to Celebrity Net Worth, Herb Dean earns upward of $500,000 per year and is worth approximately $1.5 million.